These Faithful Chocolate Chip Cookies are my favorite chocolate chip recipe. They are delicious, easy to make, and come out perfect every single time.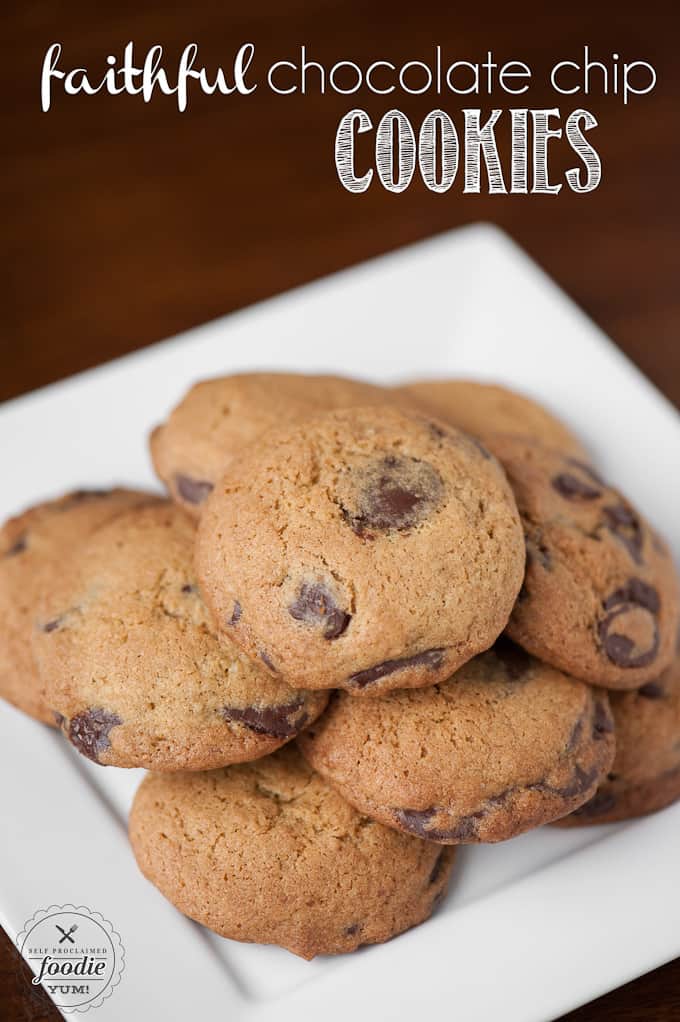 Disclaimer: I cooked these cookies longer than I should have. I was having a really bad day and was distracted and let them go a minute or two too long. I thought "no problem, second batch will turn out the way they normally do so those will be the ones I photograph." Well guess what? Same damn thing happened with the second batch! I almost didn't both photographing them because we make these cookies often enough that I figured I would just do it again some other time, but then I realized something – even when cooked a couple minutes too long, they're still the best damn chocolate chip cookies ever. Hence the name faithful chocolate chip cookies. They have yet to let me down, which is why I decided to share them with you in their a little too golden brown glory.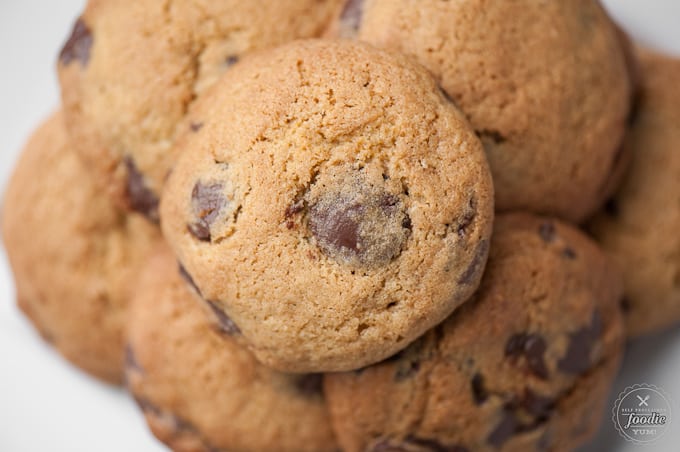 I've been making this particular chocolate chip cookie recipe for years. Well, more like decades. I have no idea where I got the recipe but its the only one I ever make. They always turn out so super soft, even when you over bake them like I did. I don't know if its the ratio of the ingredients used or the fact that it uses all butter and brown sugar. I use it as a base for all sorts of other cookies I make like my trick-or-treat overload bars as well as my chocolate toffee cookies. I promise to make another batch sometime soon and re-photograph them, but perhaps this way is better just to drive home how faithful and dependable these cookies really are!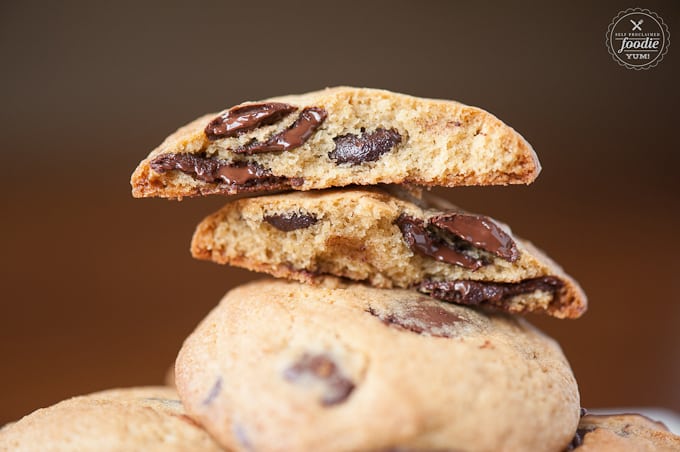 This recipe uses pure vanilla extract. Did you know you can make your own homemade vanilla extract? It makes the perfect gift too. Watch how in the video below.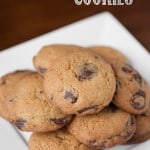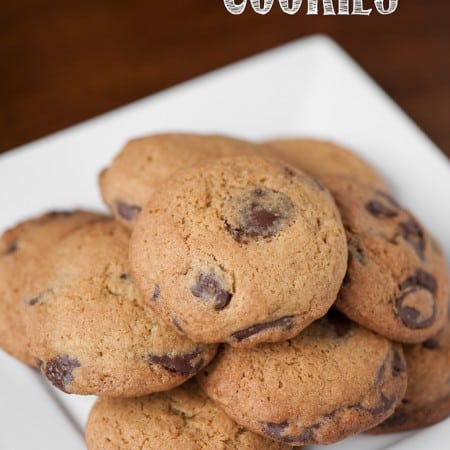 Super Soft Chocolate Chip Cookies
These Faithful Chocolate Chip Cookies are my favorite chocolate chip recipe. They are delicious, easy to make, and come out perfect every single time.
Ingredients
1 1/4

cups

all-purpose flour

1/2

teaspoon

baking soda

1/4

teaspoon

salt

1/2

cup

butter

1 cube, softened

3/4

cup

brown sugar

firmly packed

1/2

teaspoon

vanilla

1

large egg

1

cup

semi dark chocolate chips
Instructions
Preheat oven to 400° F.

In small bowl, mix flour, baking soda, and salt.

In the bowl of your stand mixer with the paddle attached, beat butter, sugar, and vanilla on medium speed until well blended. Beat in egg, mixing well. Add flour mixture, and beat slowly to incorporate, then faster to blend well. Stir in chocolate chips.

Drop batter in 2-tablespoon portions about 2 inches apart on baking sheets.

Bake in preheated oven until edges of cookies are brown, about 6 to 9 minutes.

Let cookies cool on pan about 5 minutes, then transfer to cooling racks with a spatula. Serve warm or cool. Store in airtight container, or freeze for longer storage.
Nutrition Facts
Super Soft Chocolate Chip Cookies
Amount Per Serving (18 g)
Calories 169
Calories from Fat 72
% Daily Value*
Total Fat 8g 12%
Cholesterol 22mg 7%
Sodium 124mg 5%
Potassium 88mg 3%
Total Carbohydrates 21g 7%
Protein 2g 4%
* Percent Daily Values are based on a 2000 calorie diet.