A vanilla bean is infused in brown butter and then sweetened with confectioners' sugar to make this unbelievable rich, delicious, and flavorful frosting.
Brown Butter Vanilla Bean Frosting is perfect on recipes like chocolate cupcakes, banana bars, or carrot cake!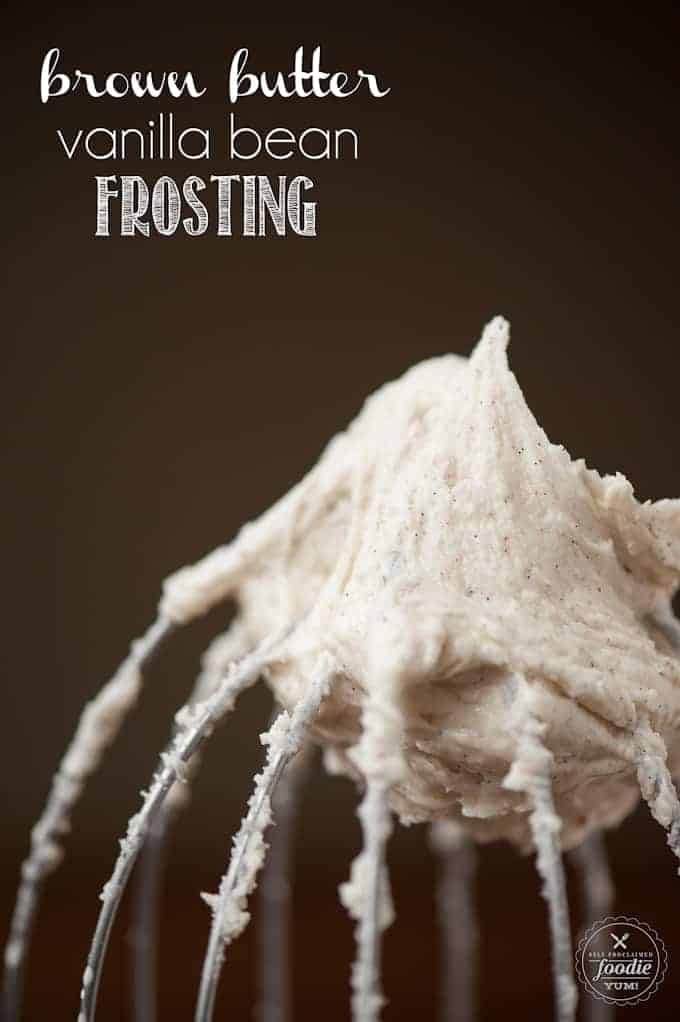 Two reasons this is the best frosting:
The most basic frosting, in my opinion, is softened butter whipped with confectioners' sugar, thinned out with a little milk, and flavored with pure vanilla extract.
This recipe is just that, but instead of softened butter, I used browned butter. Likewise, instead of vanilla extract, I used a real whole split vanilla bean. Those two modifications yielded a frosting that was similar in texture, meaning you can use it on cookies, cakes and cupcakes just the same, but the flavor was unbelievably better.
Brown butter:
You know I love brown butter. Properly browning your butter gives you a wonderfully caramel toasted flavor, and it also changes how the butter works in your recipe.
To make brown butter, you simply heat it in a pan over the stove. The milk solids separate and then they caramelize and brown on the bottom of the pan. Some of the water burns off and you're left with a liquid butterfat on top.
If you were to strain out the browned milk solids, you'd be left with ghee. When I use brown butter in a recipe like this, I use all of it, including the golden milk solids that contain all of the flavor.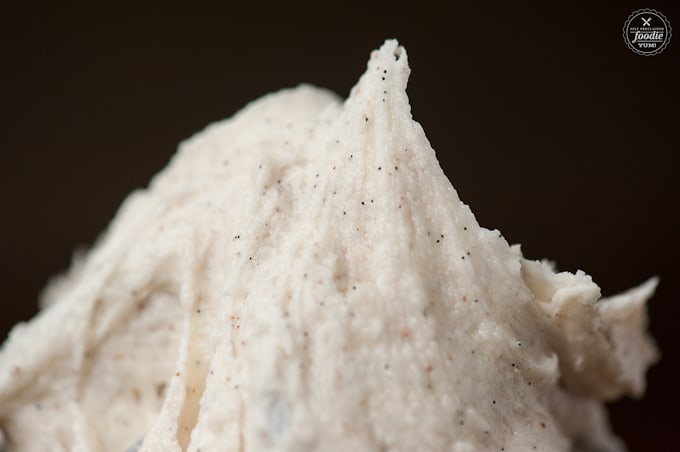 Real vanilla bean.
But wait. The brown butter was only half of the equation for this exquisite frosting. The other half of the pure genius was the vanilla bean.
I always have tons of vanilla beans at the ready because I make my own homemade vanilla extract and just pull what I need out of the jar. That way I pay for the vanilla beans in bulk which actually makes them affordable, plus they are always moist.
In the past few years, the cost of vanilla beans have skyrocketed due to a shortage, but they are still worth the high cost.
To fully extract the flavor of the vanilla bean in this frosting, I added it to the butter as I gently browned it. By cooking the split pod, all of the seeds were able to escape and every last bit of flavor from the pod was infused into the butter.
Confectioners' sugar.
Add some powdered sugar and enough half and half to make it spreadable and BAM! – perfection. It tastes like a sweet and buttery spreadable vanilla fudge.
Once you add browned butter and real vanilla bean to your frosting, you'll never want it any other way!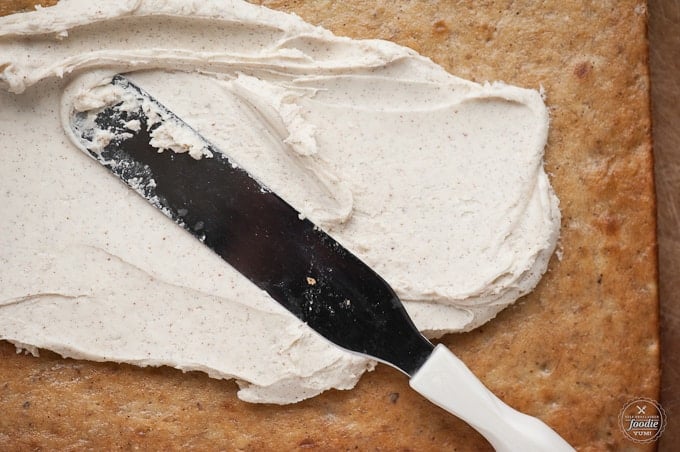 Brown Butter Vanilla Bean Frosting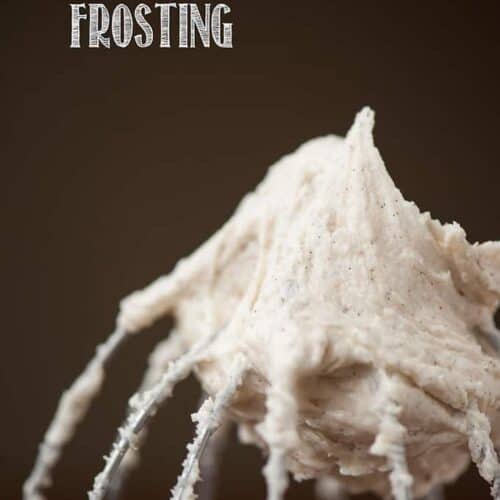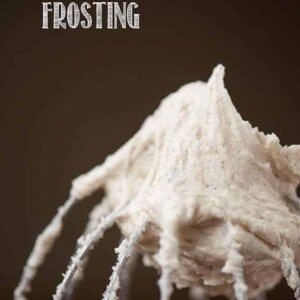 Brown Butter Vanilla Bean Frosting is possibly the most rich, delicious, and flavorful icing you can make to top your favorite cookies and cakes.
Instructions
In a saucepan over medium heat, melt the butter with the vanilla beans. Whisk frequently, scraping the bottom as well as the insides out of the vanilla bean. As the butter foams, continue whisking and scraping to release any brown bits that may stick to the bottom. Once the butter has sufficiently browned (not burned) and smells heavenly, remove from heat. Remove vanilla bean pods from butter and scrape and remaining seeds using a sharp pairing knife to return to the butter.

Using the whisk attachment on your stand mixer, beat browned vanilla bean butter with the confectioner's sugar. Start slow to incorporate and then turn the speed up to medium and then high until the frosting is light and fluffy.

One tablespoon at a time, add the milk (I used half and half) and continue beating the frosting until you've reached the desired consistency.

Spread on cupcakes, cake, cookies, or just be naughty and enjoy one spoonful at a time.
Notes
Yields 2 cups (enough to frost 12 cupcakes)
Amount of sugar used can vary depending on how sweet you want your frosting
1 tablespoon Pure vanilla extract can be used in place of the vanilla beans, but it won't be nearly as good
Store in air tight container in refrigerator and allow to come to room temperature before whisking once more.
Nutrition
Calories:
188
kcal
,
Carbohydrates:
30
g
,
Fat:
7
g
,
Saturated Fat:
4
g
,
Cholesterol:
20
mg
,
Sodium:
3
mg
,
Potassium:
4
mg
,
Sugar:
29
g
,
Vitamin A:
240
IU
,
Calcium:
7
mg
Nutrition information is automatically calculated, so should only be used as an approximation.
This post was originally published in January 2016 and has been updated for your reading pleasure.