These Heavenly Homemade Chocolate Cupcakes, made with cocoa and strong hot coffee, are the most decadent and moist cupcake you'll ever enjoy!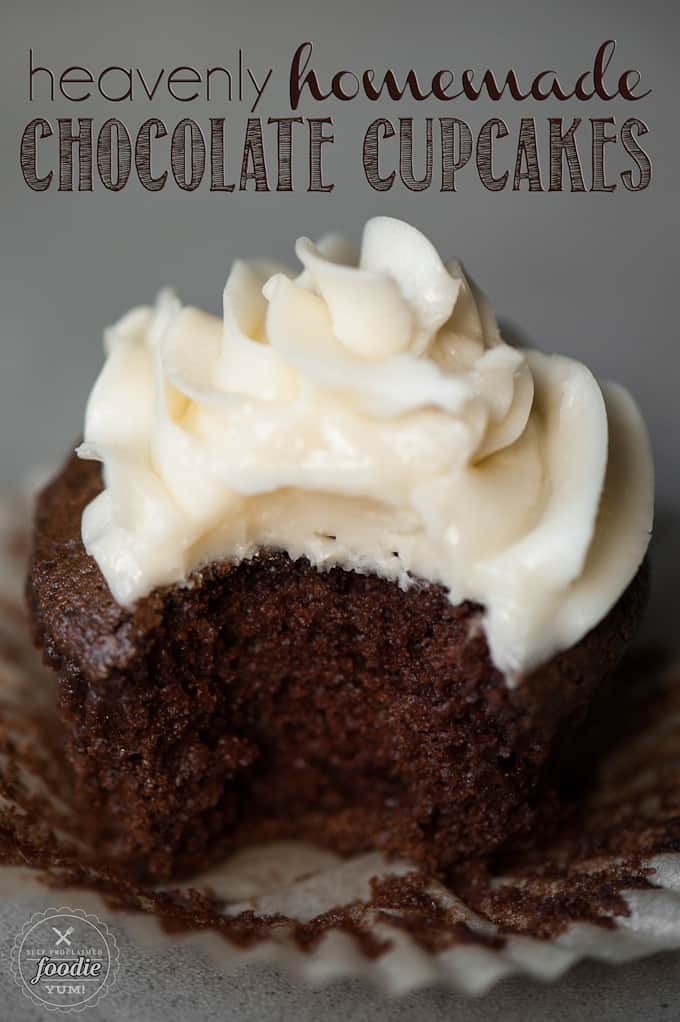 Watch me make them here!
Your quest can finally be over. You have found it. The be all, end all, of cupcakes. Never again will you need to search for a chocolate cupcake recipe, only to be sorely disappointed by the results. The days of resorting to a boxed mix are in the past forevermore.

MY OTHER RECIPES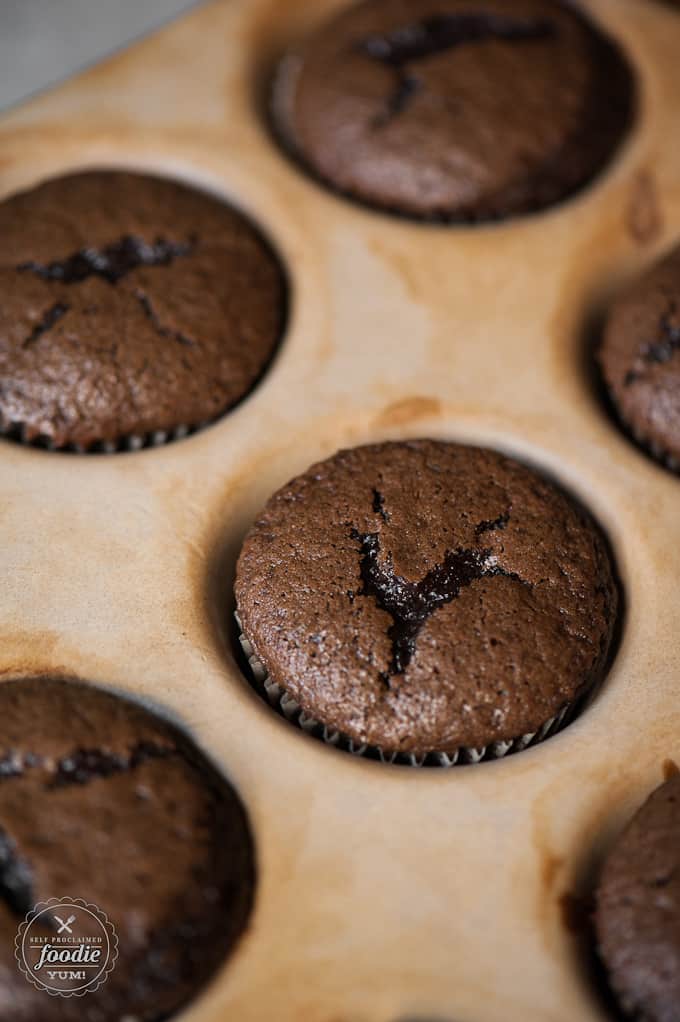 When I say these are the best damn cupcakes you will ever enjoy, I'm not kidding. My husband, who doesn't like sweets all that much, can't get enough. My kids, who ask for anything but cake on their birthdays (so strange, I know), think these are the best things that have ever come out of my oven.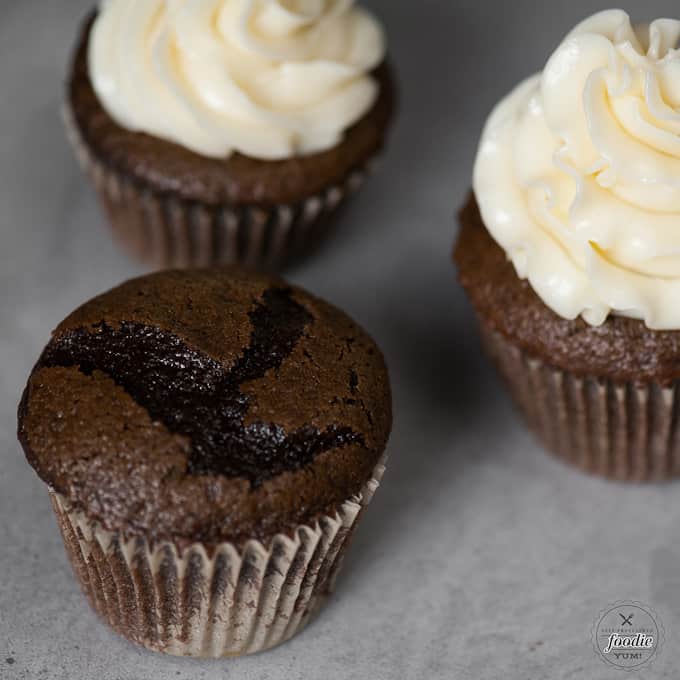 Think about all the wonderful things you'd want in a chocolate cupcake. Moist? Most certainly. Taste? There's cocoa, coffee, and sugar in these bad boys. What else could you ask for?  Rise and volume? Yes, and I believe this has to do not only with the mixing directions but also the baking process. There is no other way to describe them than heavenly.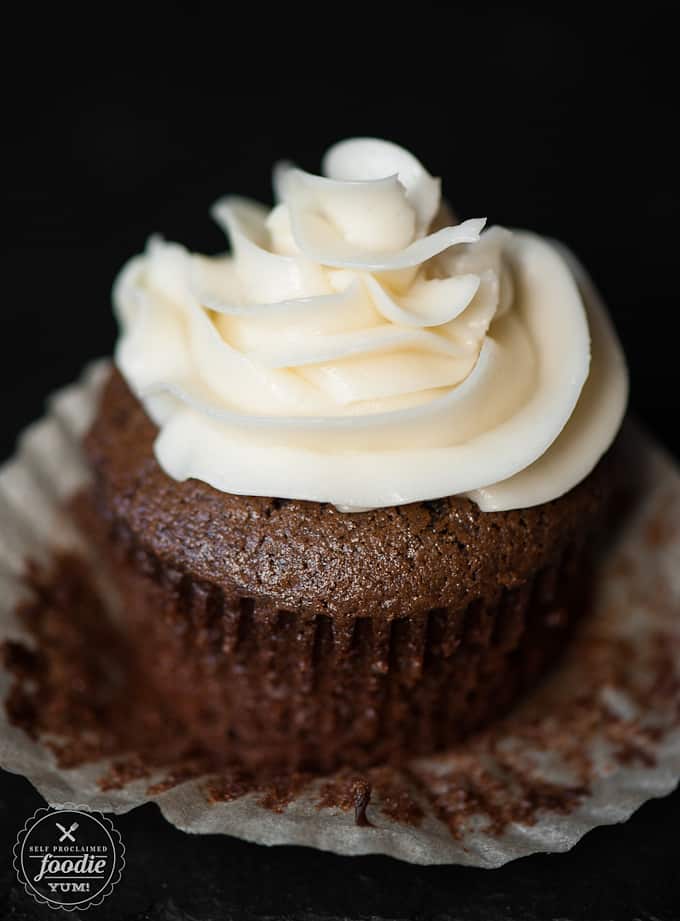 As much as I'd like to showcase this cupcake, I'll tease you for a mere moment with my perfect buttercream frosting. I could stare for hours at those luscious swirls!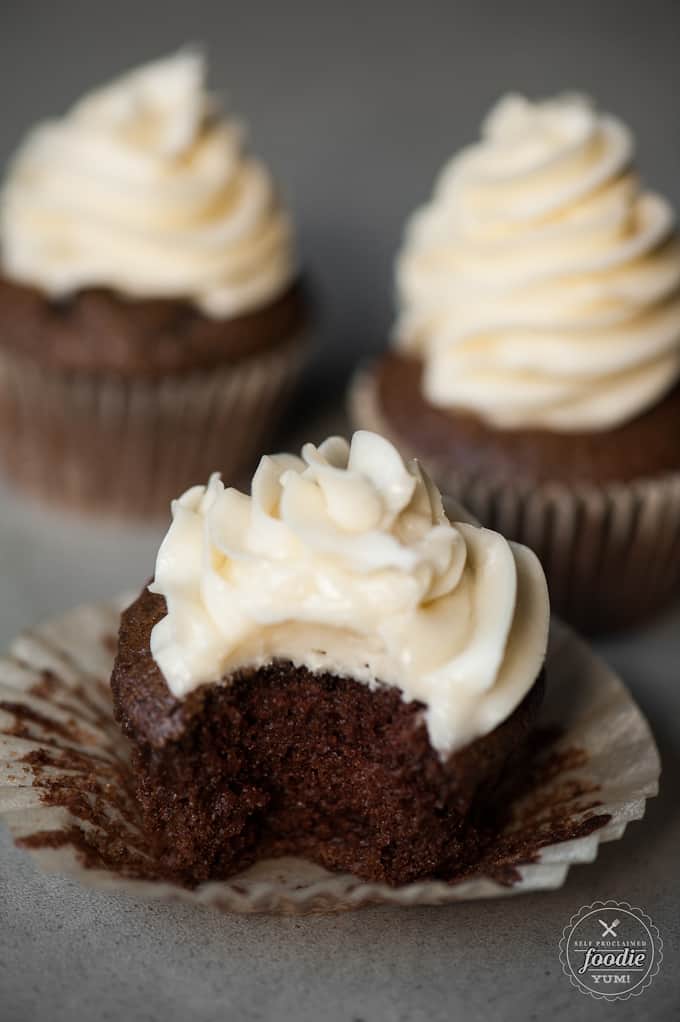 Just look at all of those lovely little air bubble pockets. Those are what give this cupcake that soft, pillowy, fluffy texture, while at the same time the top leads to the slightest bit of sweet crunch on top. You're totally starting to salivate, aren't you?  I just know it!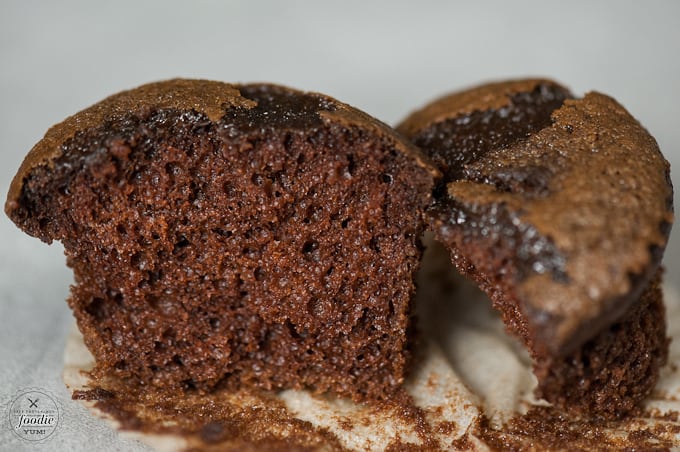 Heavenly Homemade Chocolate Cupcakes
These Heavenly Homemade Chocolate Cupcakes, made with cocoa and strong hot coffee, are the most decadent and moist cupcake you'll ever enjoy!
Ingredients
1/2 cup hot coffee (or 1/2 cup boiling water + 1 pack starbucks via instant coffee)
1/2 cup unsweetened cocoa powder
1 cup all-purpose flour
1 cup granulated sugar
1 teaspoon baking powder
1/2 teaspoon baking soda
1/4 teaspoon salt
1/2 cup whole milk
1/4 cup vegetable oil
1 large egg
1 teaspoon vanilla
Instructions
Preheat oven to 425º F.
Place cupcake liners in muffin tin. Spray lightly with cooking spray.
Combine hot coffee and cocoa powder. Mix well to dissolve and set aside.
In bowl of stand mixer, combine flour, sugar, baking powder, baking soda, and salt with paddle attachment.
In a separate bowl, combine milk, oil, egg, and vanilla. Mix well to combine.
Add about half of the milk mixture to the flour and mix on medium high speed for 2-3 minutes until light and fluffy.
Combine the chocolate mixture with the remaining milk mixture and add to the batter. Mix with batter on medium speed for about 30 seconds, scraping sides of bowl before turning mixer on.
Distribute batter evenly to the 12 muffin cups. Batter will be very wet.
Bake in preheated 425 degree F oven for 5 minutes, then reduce heat to 325 F without opening the oven door. Continue cooking at lower temperature for an additional 13-15 minutes until a toothpick inserted in the middle comes out clean.
Remove from the oven and transfer cupcakes to a cooking rack as soon as they're cool enough to be touched.
Prepare buttercream frosting according to instructions or your other favorite frosting... or just devour it plain!