Mascarpone Frosting is simply the very best tasting, easy to make, and perfectly sweet frosting.
Just a few simple ingredients whipped together create a lusciously smooth creamy frosting that is so easy to work with. It is stable and holds its shape at room temperature and remains soft when refrigerated.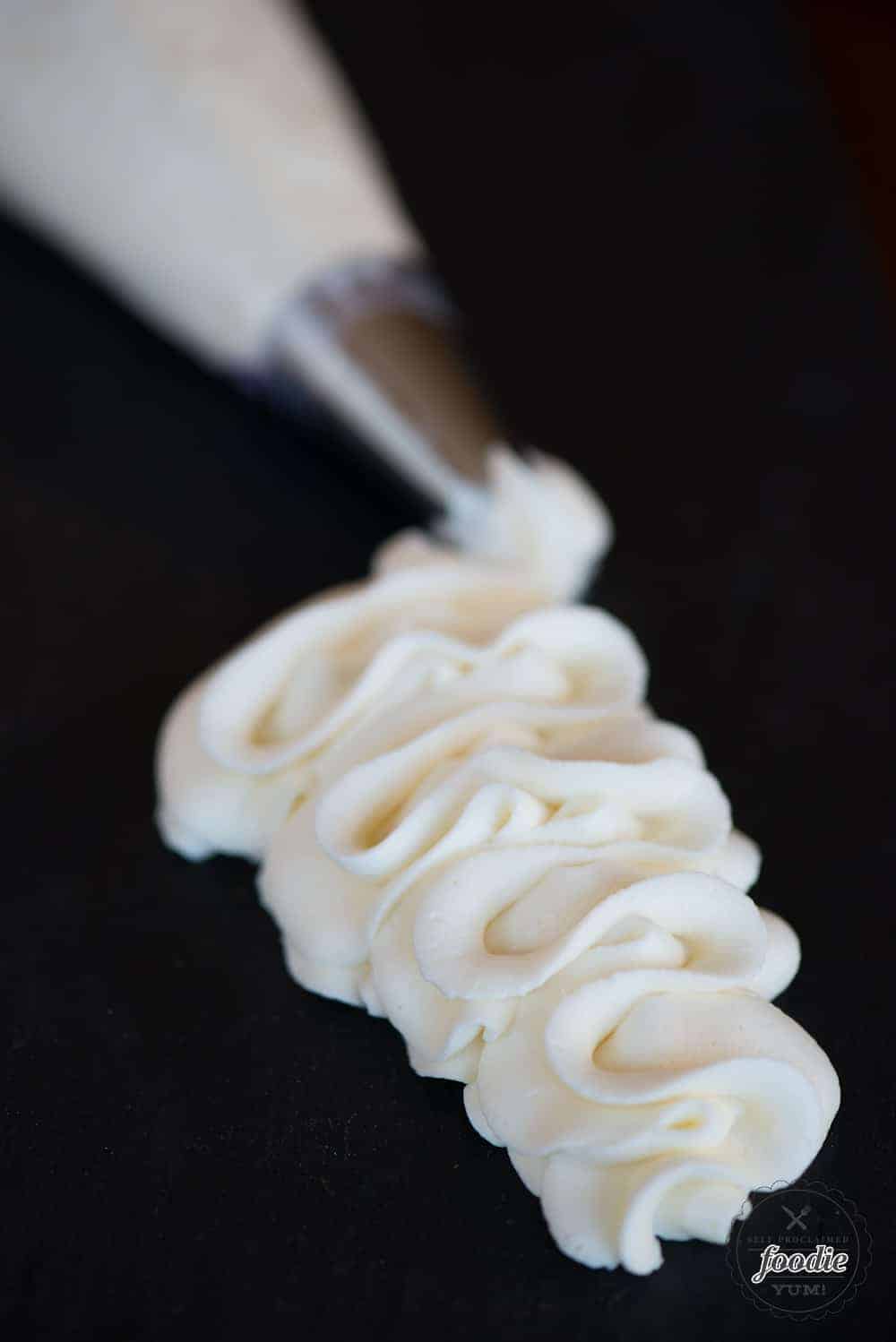 MASCARPONE FROSTING
Pin it to your DESSERT BOARD to SAVE it for later!
Follow Self Proclaimed Foodie on Pinterest for more great recipes!
Mascarpone frosting is my new favorite frosting. I've always been a cream cheese frosting kind of girl, but not any longer. This heavenly frosting has changed me forever.
You see, this frosting is light and fluffy and smooth. It's everything you want a frosting to be. When I've had to make a frosting that will really hold it's shape, I've always made my Italian buttercream frosting. This mascarpone frosting, however, can be shaped and spread however you like and will, too, hold it's shape.
I thought it would harden or change when refrigerated. Nope! We had extra after frosting our lemon cupcakes so I stored the leftover frosting in the refrigerator. I ended up eating it on a graham cracker and it was downright heavenly. Don't judge me! In fact, I might just make an ice box cake out of it this coming summer!
My mascarpone frosting would go perfectly with any cake or cupcake. I can't wait to top my heavenly homemade chocolate cupcakes with it!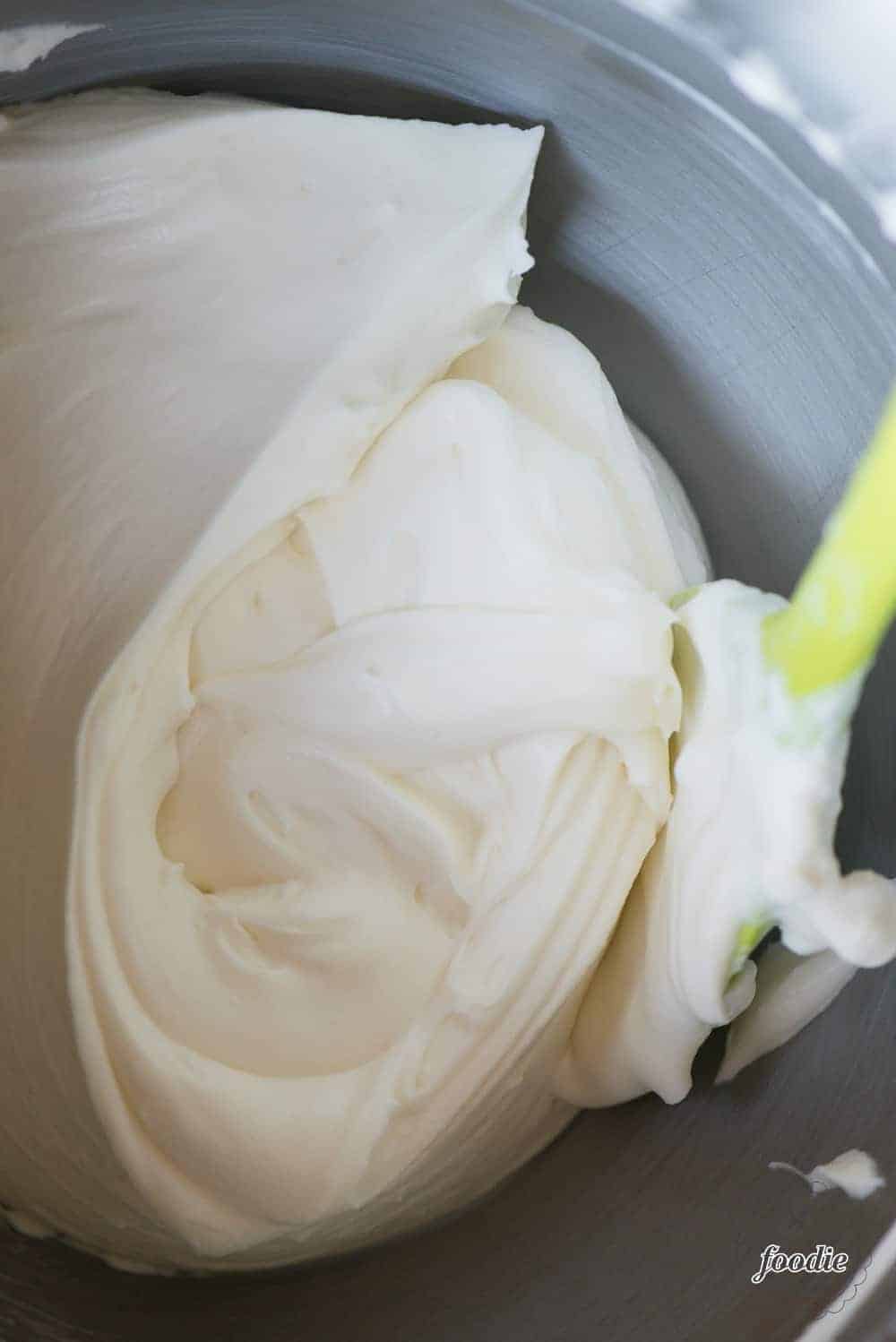 What is mascarpone?
I have a friend who helps me cook. When I told her we were making mascarpone frosting, she asked "what's that?".
MY OTHER RECIPES
Mascarpone is an Italian cream cheese. This is definitely not to be mistaken by our American cream cheese. They are quite different.
Mascarpone cheese is made from cow's milk. It is off-white in color and is spreadable. If you've ever enjoyed tiramisu, it was most likely made with mascarpone. I actually love spreading it on raisin toast. It melts like a cross between whipped cream and butter, but isn't exactly like either.
Mascarpone can be used in a wide variety of ways including desserts like cheesecake or adding richness to a risotto.
Now that I've used it in frosting, I swear it will be my favorite frosting recipe to make from here on out.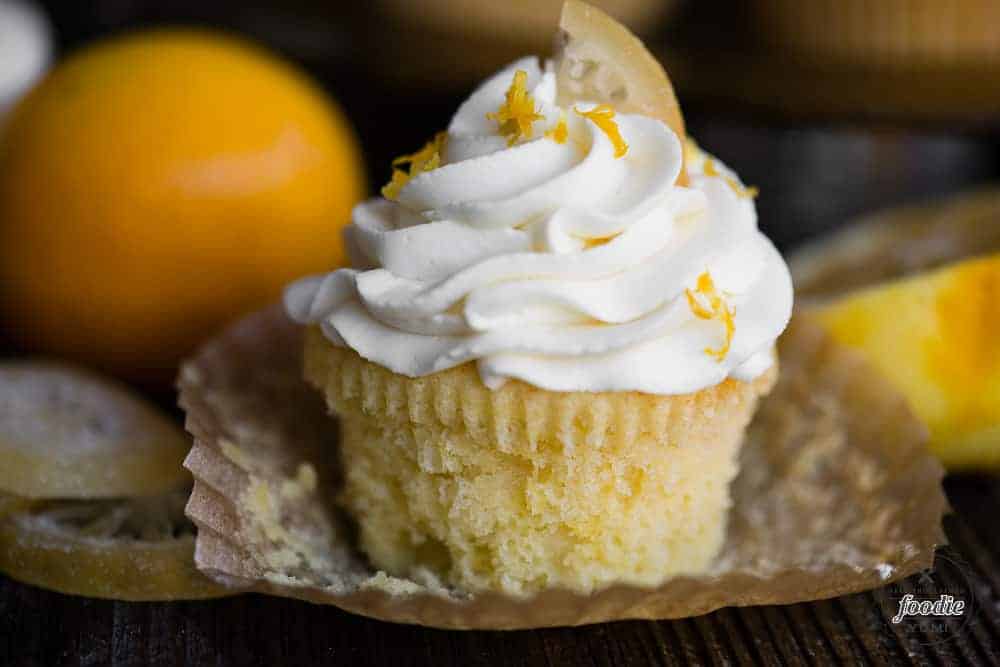 What can you use in place of mascarpone cheese? Is there a substitute?
In my opinion, no. Nothing is quite like rich and creamy mascarpone. If a recipe calls for mascarpone, I won't try to substitute.
That's not to say it's not possible.
If you're really in a pickle and are right in the middle of making a recipe that calls for mascarpone, and you just realized you either ran out or it went bad, there is a way to cheat. The work around is to combine a brick, or eight ounces, of softened cream cheese with a quarter cup heavy cream and two tablespoons sour cream. The cream cheese and sour cream must be full fat. Actually, don't break my heart and use low or nonfat anything. Gross.
Does it taste just like mascarpone?  Not exactly, but it's close enough if you need a quick substitute.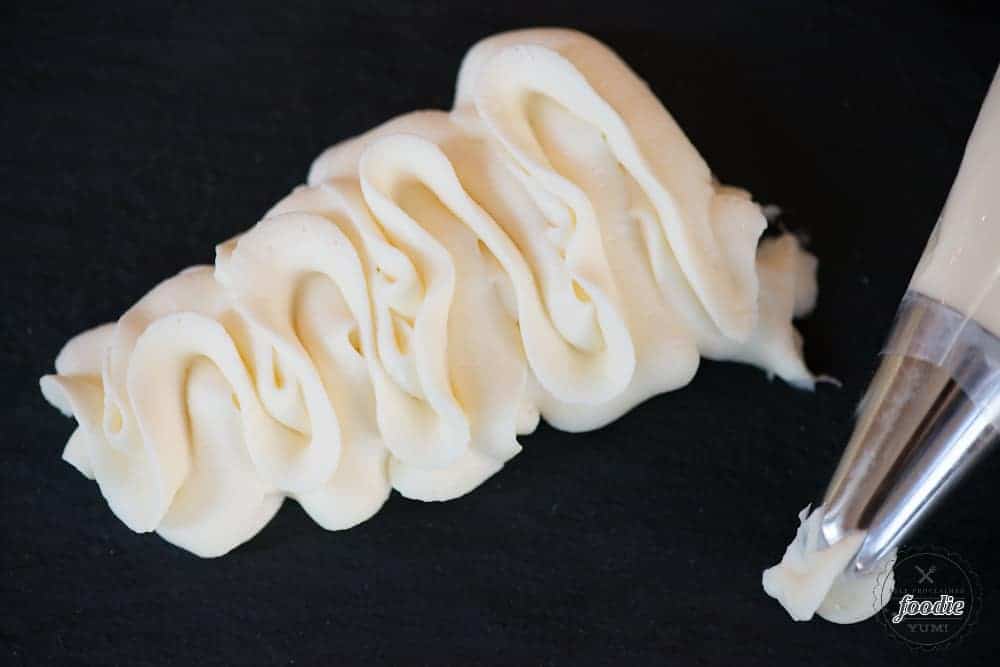 Ingredients
8 ounces mascarpone cheese
1 cup confectioners sugar
1 cup heavy whipping cream, chilled
1/2 teaspoon almond extract
1 tablespoon vanilla extract
Directions
Place the mascarpone in the bowl of a stand mixer with the whisk attachment and start beating on medium speed. While beating, add the almond extract and vanilla followed by the confectioners sugar. Scrape sides and continue beating until well mixed.
With the mixer running on high speed, slowly add the whipping cream until the frosting becomes light and fluffy, about 1-3 minutes.
Spread onto cake or cupcakes. This frosting also holds its shape incredibly well, so it's easy to pipe on using a decorating set. Makes enough to frost 24 cupcakes or two 9-inch rounds.
Recipe Notes
For longer term storage, keep in an airtight container in the refrigerator or freezer. Otherwise, this frosting does well stored in an airtight container at room temperature for several days.