No Christmas season is complete without these mouthwatering Holiday Sugar Cookies that are not too soft, not too crisp, perfectly sweet, and loved by all.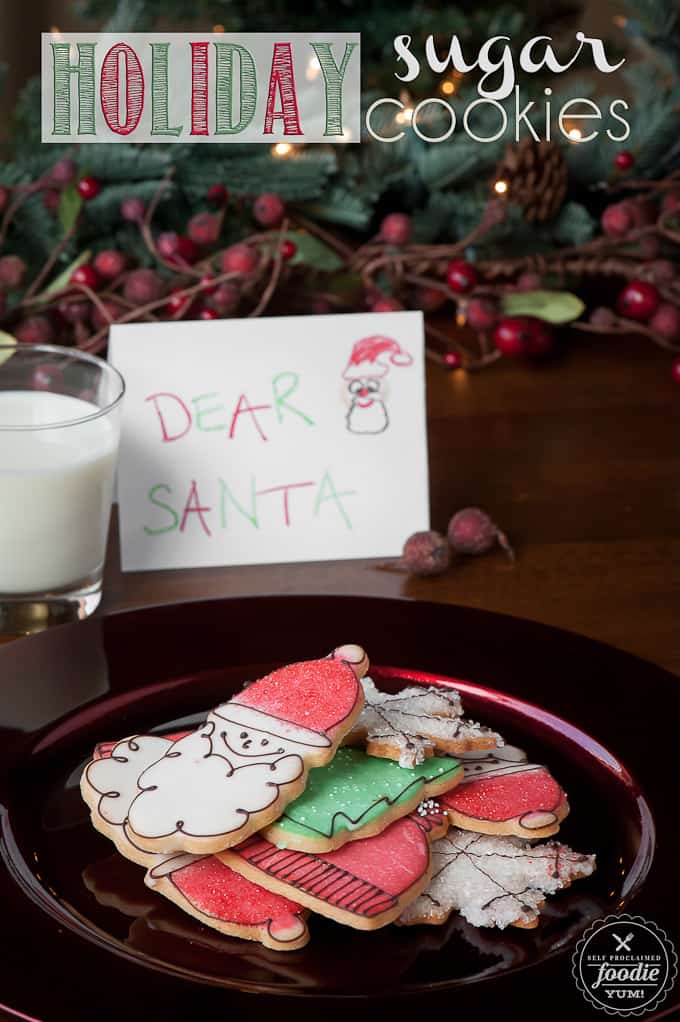 MY OTHER RECIPES
Welcome to Day 2 of

Can you think of a better treat to eat around the holidays?  Making sugar cookies has been a long time tradition of mine, and the process got a hundred times more enjoyable when I had kids to share them with. I make a pretty mean sugar cookie.  You know I'm not one to be modest when it comes to food. I will be humble, though, when the situation calls for it, and I was humbled by these cookies. Why? Well, as awesome as I thought my cookies are, my friend Mindy, who happens to own and run the uber delicious Decadent Creations, blew mine out of the water. Not that I was surprised. I've loved everything she has ever baked. I'm lucky to have such talented friends. So, because I love all of you, I'm sharing her creations with you.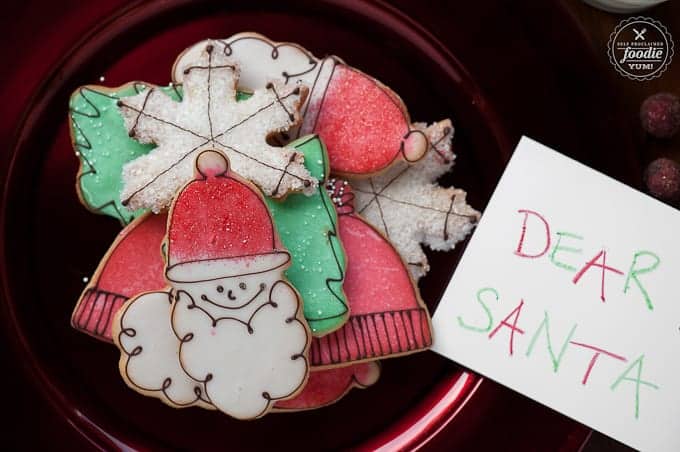 Not only are these cookies super cute, but they are the best damn tasting sugar cookies I've ever eaten. They're perfect. They have just the right amount of softness without tasting crisp or chewy.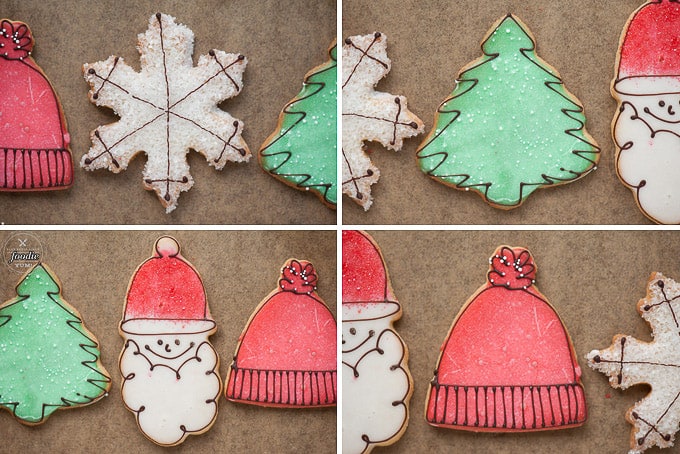 The icing on top gives just the right amount of sweet to make you want to reach for another (and another and another).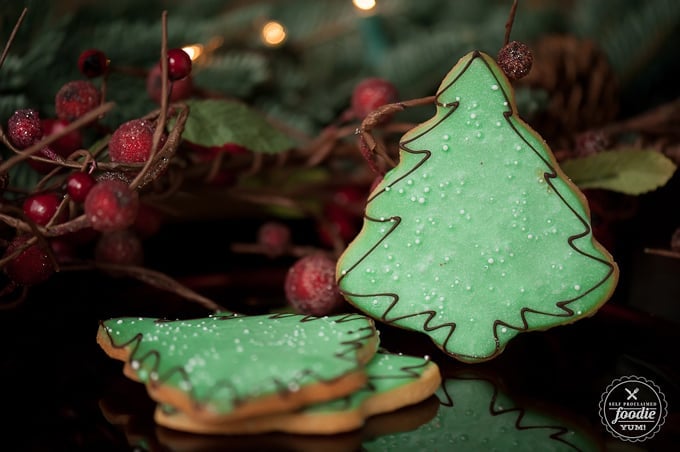 As with any cutout sugar cookies, they're not difficult to make. You just need to have the patience to go through each of the steps: mix, chill, roll, cut, bake, decorate. I love every second of this process, yet when I'm making a dozen different holiday treats to share with friends and family, I'm extra grateful to have a friend like Mindy.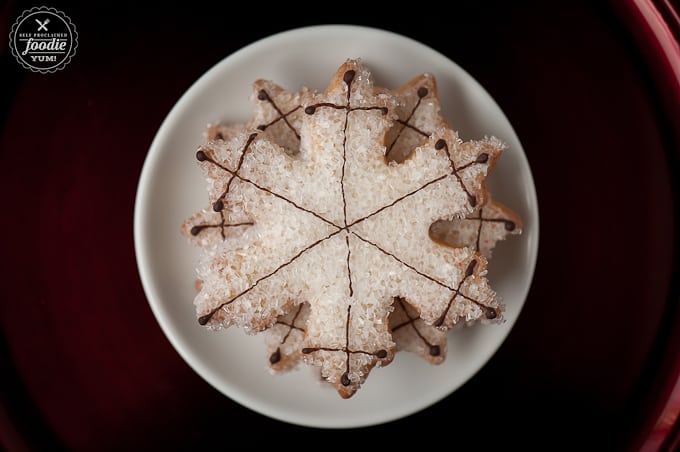 It was fun to watch my kids decide which cookie to eat first. "I want the Santa. No, I want the hat. Wait, I want the snowflake.  Wait wait wait, I want the tree".  Yeah, their heads pretty much exploded when given the choice which cookie to eat first.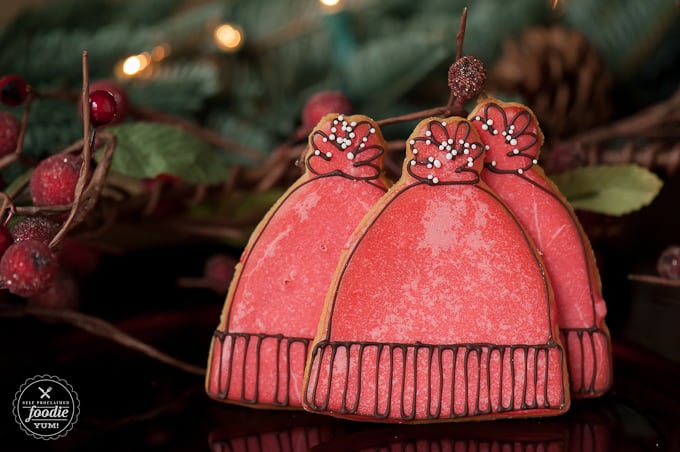 But as you can see from those big beautiful puffy cheeks, the cookies put a big smile on their faces!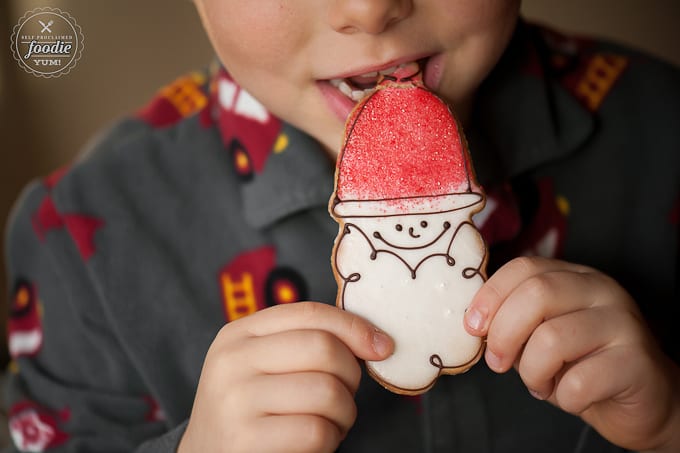 To see all of 2014's holiday treats, click the links below: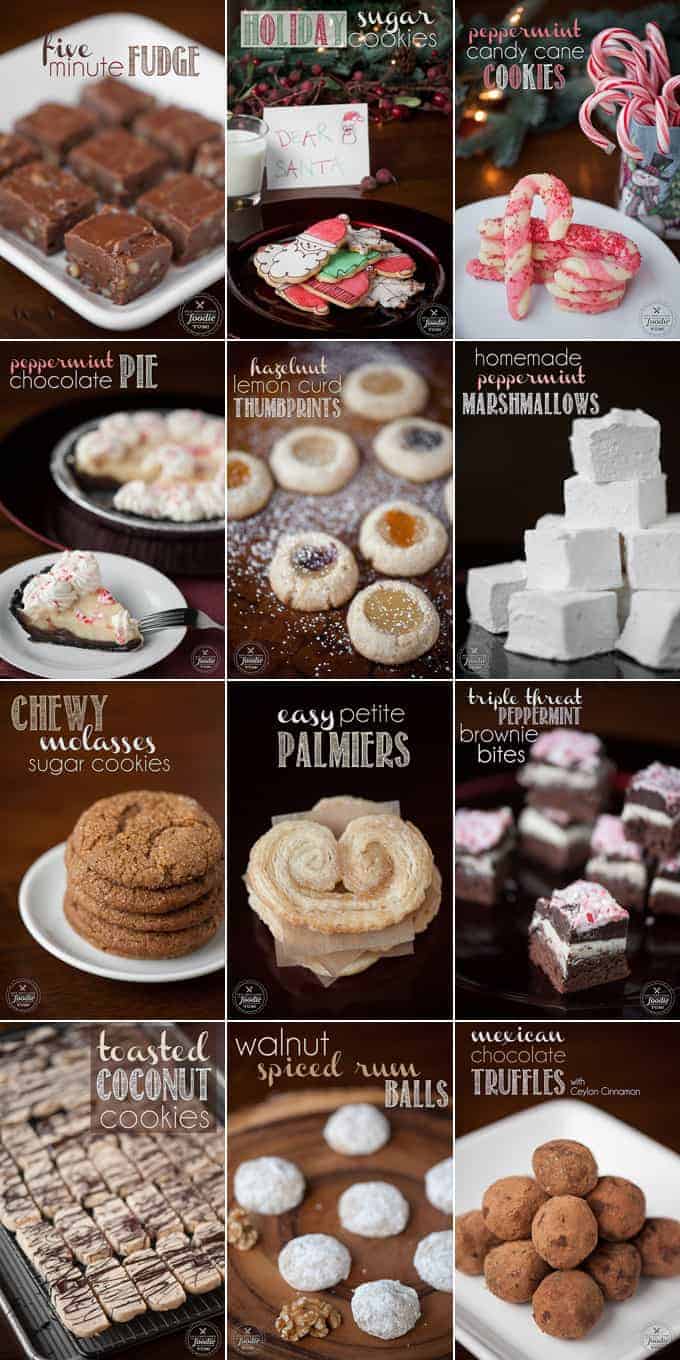 Five Minute Fudge | Holiday Sugar Cookies | Peppermint Candy Cane Cookies
Peppermint Chocolate Pie | Hazelnut Lemon Curd Thumbprints | Homemade Peppermint Marshmallows
Chewy Molasses Sugar Cookies | Easy Petite Palmiers | Triple Threat Peppermint Brownie Bites
Toasted Coconut Cookies | Walnut Spiced Rum Balls | Mexican Chocolate Truffles
To see all of 2015's holiday treats, click the links below: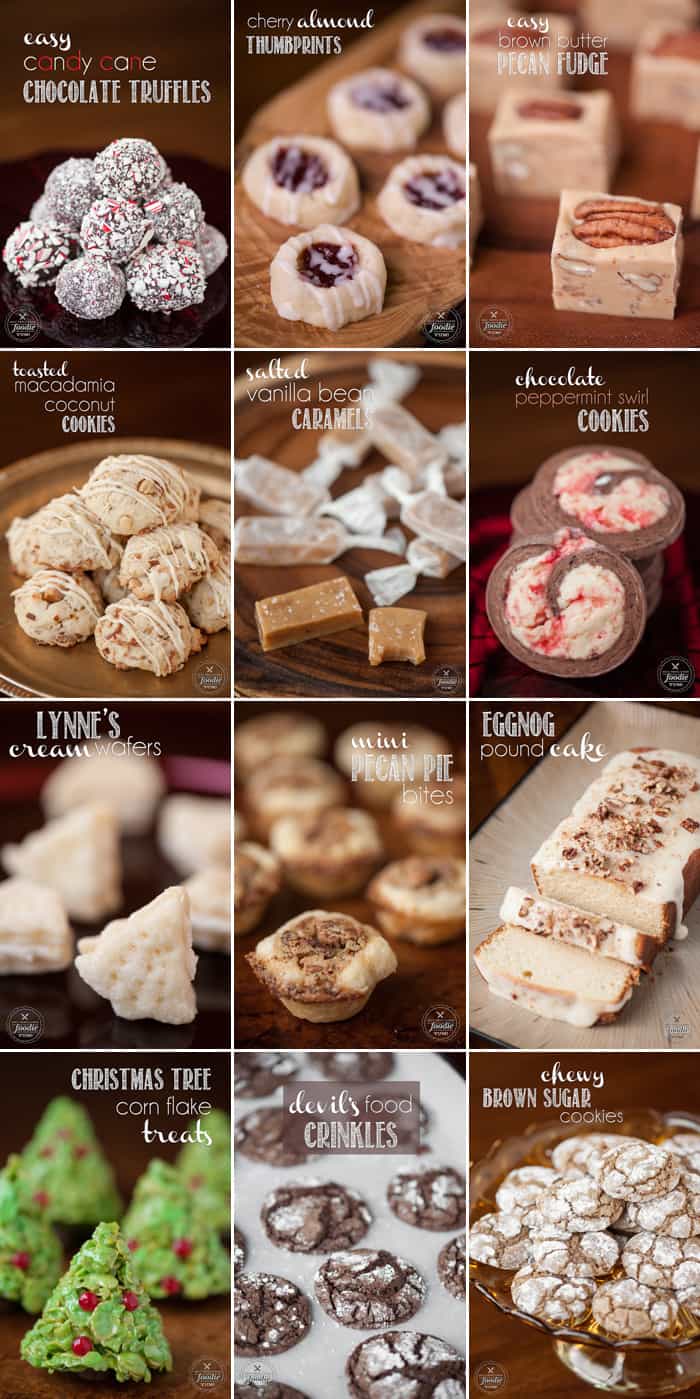 Easy Candy Cane Chocolate Truffles |  Cherry Almond Thumbprints  | Easy Brown Butter Pecan Fudge
Toasted Macadamia Nut Cookies  |  Salted Vanilla Bean Caramels  |  Chocolate Peppermint Swirl Cookies
Lynne's Cream Wafers  |  Mini Pecan Pie Bites  |  Eggnog Poundcake
Christmas Tree Corn Flake Treats  |  Devil's Food Crinkles  |  Chewy Brown Sugar Cookies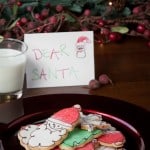 The Best Sugar Cookies
No Christmas season is complete without these mouthwatering Holiday Sugar Cookies that are not too soft, not too crisp, perfectly sweet, and loved by all.
Total Time
1
hour
14
minutes
Ingredients
Sugar Cookie Dough:
1 1/2

cups

all purpose flour

1/2

teaspoon

baking powder

1/4

teaspoon

salt

1/2

cup

unsalted butter

room temperature

1/4

cup

+ 2 tablespoons sugar

1

egg

1

tablespoon

milk

1

teaspoon

vanilla extract
Cookie Glaze:
2

tablespoons

unsalted butter

1/2

cup

water + extra as needed

3 1/2

cups

powdered sugar
Royal Icing:
1/4

cup

egg white

2 1/2

cups

powdered sugar
Instructions
Cookie Dough:
Portion the dry ingredients in a bowl, set aside.

Portion the wet ingredients (egg,

vanilla

and milk) in another bowl, set aside.

Cream the butter and sugar in your mixer on a medium speed. Add the wet ingredients to the butter mixture in three stages. Mix until fully incorporated for each stage. When the last of the wet is incorporated, turn the mixer off.

Add the dry ingredients all at once. Mix on speed 1 just until the dough starts coming together. Give it a 5 second flash on a medium-high speed, to insure the mixture is homogeneous. Wrap the dough in plastic wrap in a puck shape. Chill for 1-2 hours.

Preheat oven to 350 degrees F. Prepare a baking sheet with a Silpat or parchment paper.

On a lightly floured surface, roll out the dough to 1/4 inch thickness. Cut into desired shapes with cookie cutters. Place cookies 1 inch apart on the prepared cookie sheets. Bake for 12 to 14 minutes in the preheated oven, until bottoms and edges of cookies are light brown. Remove from baking sheet and cool on wire racks.
Cookie Glaze:
Melt the butter and water together over a double boiler. When the butter is melted, remove the double boiler from the heat, but keep the double boiler in tact. Add the powdered sugar all at once. Stir with a whisk, pressing the whisk against the sides of the bowl to press out the lumps. When all your lumps are worked out, add more water, 1 teaspoon at a time until the glaze reaches your desired thickness. Add food coloring as desired.
Royal Icing:
In a mixer, whip the egg white in a clean bowl until it starts to get foamy with soft peaks. Add the powdered sugar all at once. Whip on a slow speed until fully combined. Use immediately or cover with plastic wrap directly on the surface of the icing.
To decorate the cookies:
Dip the tops of your cookies in the warm glaze and allow them to fully dry before applying royal icing. If adding sprinkles or sugar, be sure to sprinkle on while glaze is still wet. Likewise, you can pipe a border of royal icing onto the cookie, allow to fully dry, and then flood the center with warm glaze.