This post first appeared over at Real Housemoms where I'm a contributor.
Pomegranate Vodka Punch is an easy sparkling party cocktail.
This cocktail punch is made with chilled pomegranate juice, fresh pomegranate arils, Prosecco, and sweetened with simple syrup and ginger ale.  Vodka Punch takes only minutes to make and serves a crowd.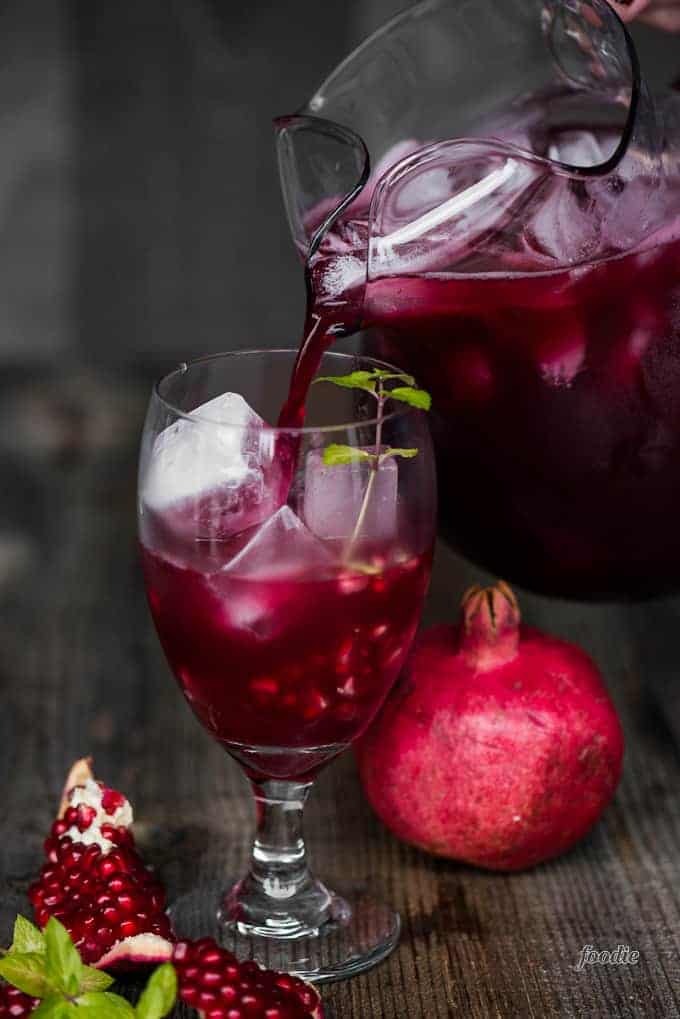 MY OTHER RECIPES
Pomegranate Vodka Punch is lip smacking good. Did you know pomegranate also happens to be one of my favorite flavors any time of year. From drinks and breakfasts to salads and side dishes, the sweet, tart taste of pomegranate is a hit at my house. Pro tip: buy the big box of pomegranates at Costco. Having a ton of fresh pomegranate in your kitchen will force you to come up with tasty new recipes.
You know I love a good cocktail, and it doesn't get much easier than this Spiked Pomegranate Punch! This cocktail is made for a crowd. It is an easy drink and is perfect for all your parties! Any kind of alcoholic punch is pretty easy to make.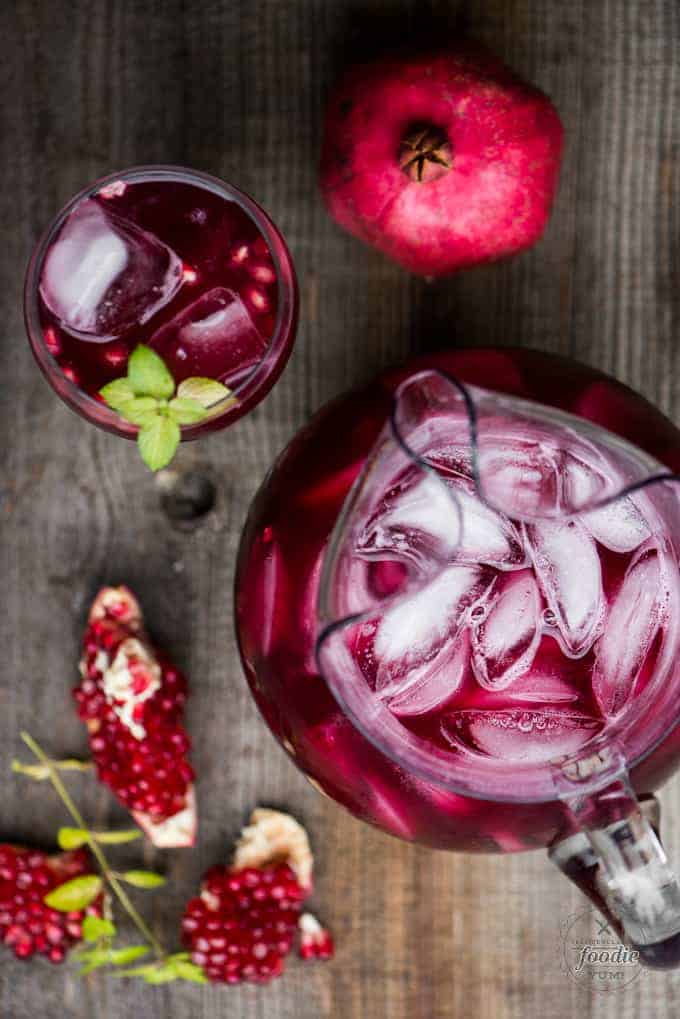 How to make a delicious alcoholic party punch:
There are tons of reasons why I love punch recipes like this sparkling pomegranate punch. They literally take just a few minutes to combine all of the ingredients and they are a huge hit among the party crowd.
Since 100% pomegranate juice is unsweetened and considered rather tart, I recommend adding simple syrup. This is just just a combination of dissolved sugar in water. I also sweeten the punch with some ginger ale.
A delicious alcoholic punch deserves bubbles. Champagne or Prosecco are fabulous in party punch. Depending on the sweetness or dryness of the prosecco you choose, you may want to add a little more or less of the simple syrup, depending on how sweet you like your drinks.
My other recommendation for serving this pomegranate vodka punch is to freeze pomegranate seeds, or arils, in your ice cubes ahead of time. Not only do they add a gorgeous festive look, but as the ice melts you get a little extra fruit in your glass!
Also, if you like to prepare your party food and drinks ahead of time as much as possible, you can mix up the pomegranate juice with the vodka, simple syrup, and seeds and have them chilling in the refrigerator.
Just be sure to save the ginger ale and prosecco until just before you serve to make sure you maximize the bubble effect!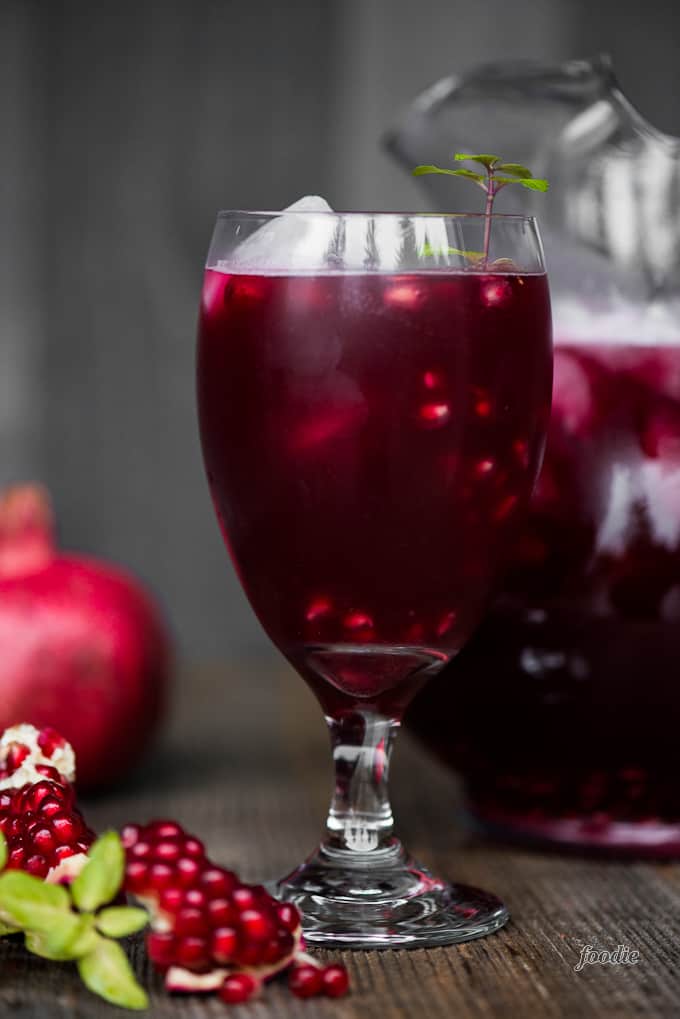 Kitchen tools used to make Pomegranate Vodka Punch:
Glass pitcher: I actually own a couple of these. Even if you only mix up one cocktail or punch, it's great to have a second on hand for ice water, tea, etc.
Flexible Measuring Cups – My sister and I first found these at a cooking class and we thought they were just the best invention. Any time you are measuring and/or pouring liquid, these are simply the best to have on hand. They make a great gift for your favorite cook, too!
If you've never opened a pomegranate or you already have a method of removing the seeds, you'll want to watch my instructions on How to Seed a Pomegranate.
Ingredients
4 cups pomegranate juice, chilled
1 cup vodka, chilled
1/2 cup pomegranate arils
1/4 cup simple syrup
One 750-mL bottle prosecco, chilled
One 12-ounce can ginger ale, chilled
Directions
In a large pitcher or punch bowl, combine pomegranate juice, vodka, pomegranate arils, and simple syrup. Stir well to combine.
Just before serving, add ice, prosecco and ginger ale. Stir gently to combine.
Recipe Notes
Love pomegranate cocktails?
Then you definitely need to try this Pomegranate Cosmopolitan and Pomegranate Whiskey Sour!