This is a sponsored post written by me on behalf of Riondo Prosecco. All opinions are 100% mine.
Spiced Apple Prosecco is a quick and easy drink full of fall flavor. Prosecco cocktails are perfect for holiday gatherings or relaxing after a busy day.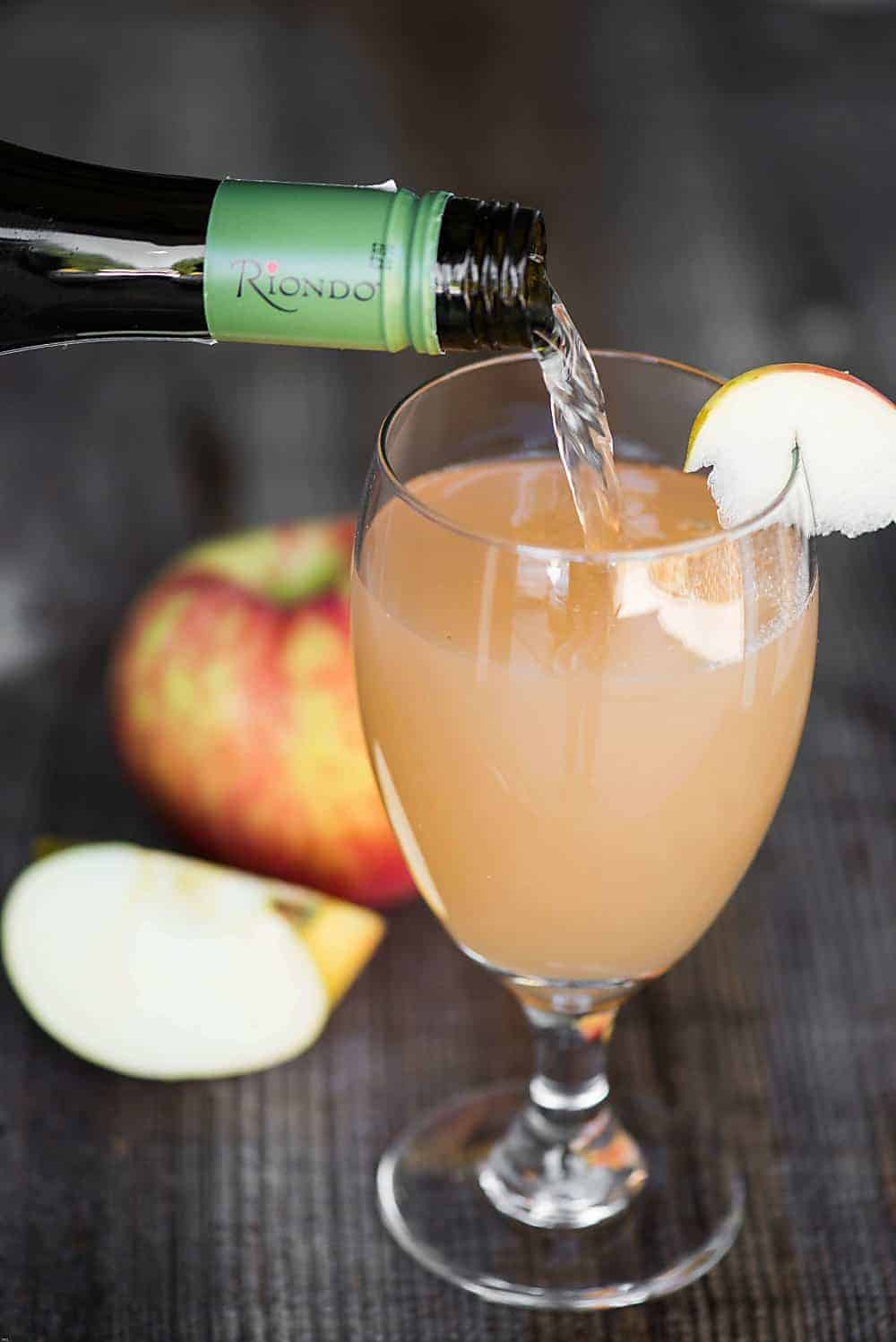 Spiced Apple Prosecco is about as easy as it gets. It's the kind of cocktail that can be enjoyed out on the deck in the evening or during a festive holiday party. This cocktail is easy enough to make a single serving, or you can just as easily serve a crowd. Just three simple ingredients, chilled, and served together make this perfectly fall spiced Prosecco cocktail with just the right amount of bubbles.
I've used Riondo Prosecco to make a few different summer inspired cocktails, but now that we've moved into the holiday season, I wanted to share some great recipes that are perfect throughout fall and winter. You know I love quick and easy Prosecco cocktails, but taste always prevails. If I can get quick and easy and delicious, then I consider it a winner. You just can't go wrong with the combination of a really good apple cider (I prefer unfiltered Honeycrisp apple cider) and spiced rum. Add those perfectly delicate Prosecco bubbles and you have a cocktail that everyone will love. Riondo Prosecco Cocktails make fall flavors a bit more bubbly.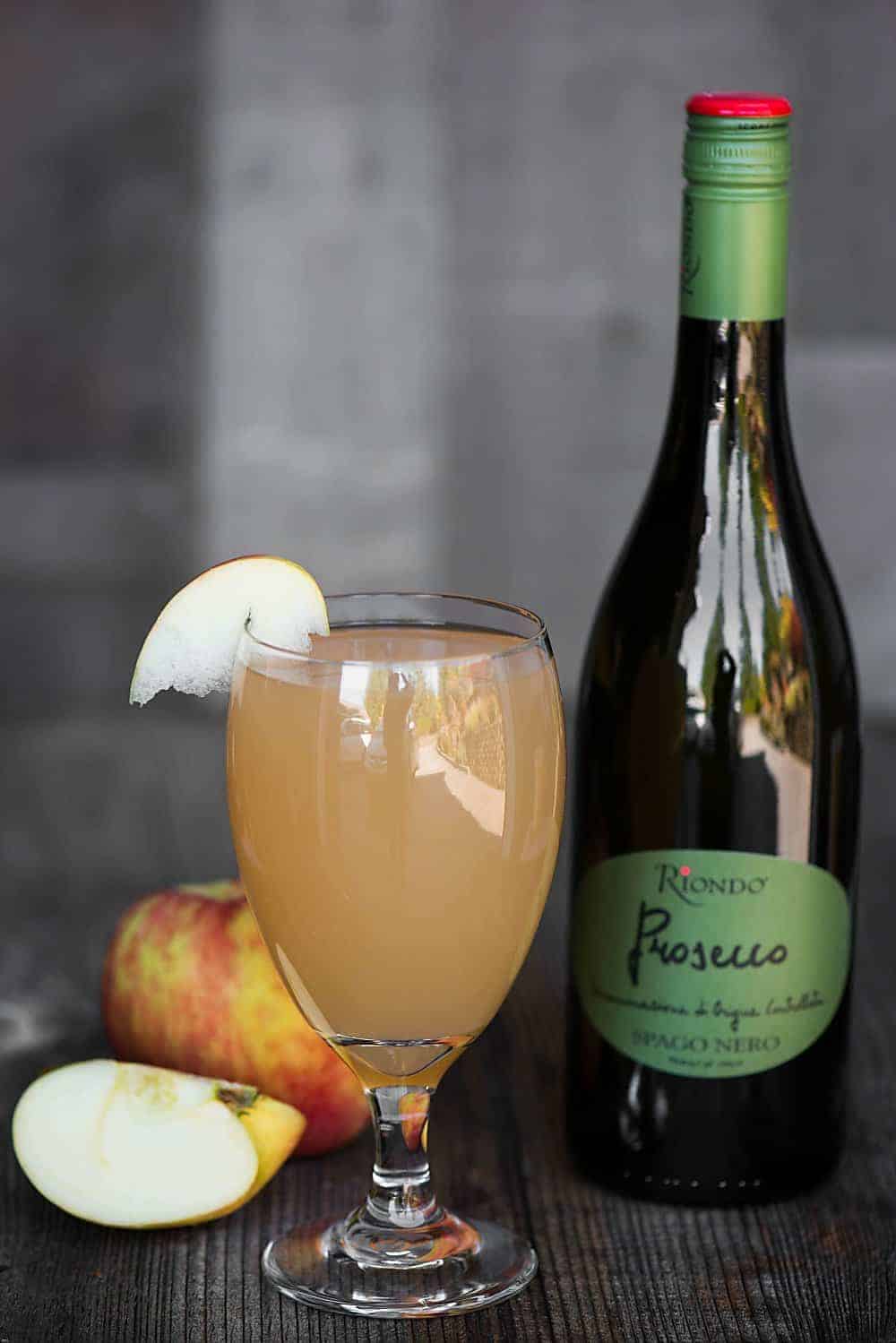 What is Prosecco?
Prosecco is a white sparkling wine from Italy. Like Champagne, the name Prosecco refers to a specific region and grape. Riondo uses glera grapes grown in the north-east Veneto region of Italy. Prosecco has taken off recently among consumers due to it's approachable style – it is usually light, fruity, with some sweetness.
Long regarded as a more affordable alternative to Champagne, Prosecco's niche has emerged among consumers seeking everyday sparkling wines they can feel comfortable purchasing often. US sparkling wine consumption has continued to expand as have Italian sparkling wines.
Prosecco's approachable price point has enabled it to evolve from a "special occasion" drink to one that is enjoyed anytime, thus further increasing its popularity.
The emergence of Prosecco cocktails, a delicious way to add bubbles to cocktails, have moved beyond Bellinis to encompass more creative additions of the wine.