Slow Cooker Berry Cider is a heavenly hot crockpot party punch that's perfect for the holidays made with spiced apple cider and frozen Oregon berries!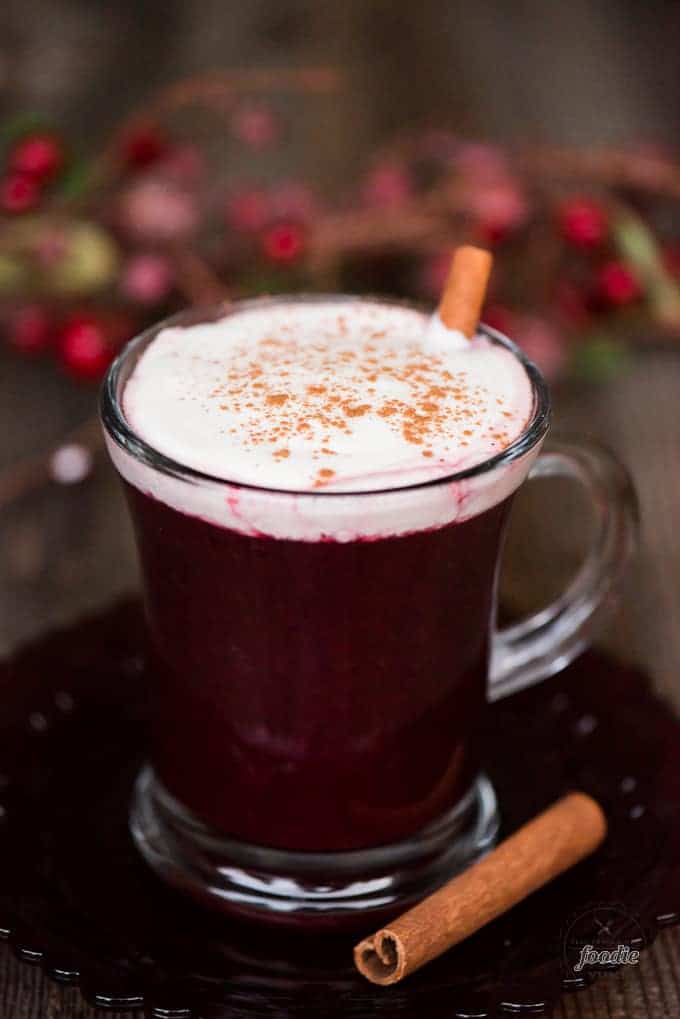 This post was sponsored by Oregon Berries but all opinions are 100% my own. 
Slow Cooker Berry Cider might just be the tastiest and easiest thing you'll make in your crockpot this holiday season! Everyone knows hot apple cider is a holiday entertaining necessity, but have you ever added Marion Blackberries and Red Raspberries to your cider? Wait. Let me rephrase. Have you ever added Oregon Marion Blackberries and Red Raspberries to your cider? Because there's a difference.
Why are Oregon Berries so amazing?
I've lived in Oregon for almost 17 years and can tell you that there is a difference.
Oregon offers the perfect climate. We grow the right berries in the right place. Our West Coast marine climate ensures Oregon berries ripen to a superior taste in the fields, as nature intended. The clean air, fertile soils, Cascade Mountain waters, warm days and cool nights allow the berries to ripen slowly, for the natural sugars to fully develop, giving each berry its best flavor.
Where the berries actually grow makes a huge difference. The Willamette (pronounced will-AM-it for my non-Oregon friends) Valley region, located south of Portland, is the heart of Oregon berry farmland. Nestled between Mount Hood and the Cascade Mountain range, the fertile, rich soils of the Willamette Valley produce the finest wine grapes, peaches, cherries, apples, hazelnuts, and you guessed it, berries.
Did you know... Oregon ranks number one in the United States in frozen blackberry, Marionberry, and black raspberry production, and is a top 5 producer of frozen red raspberries and boysenberries.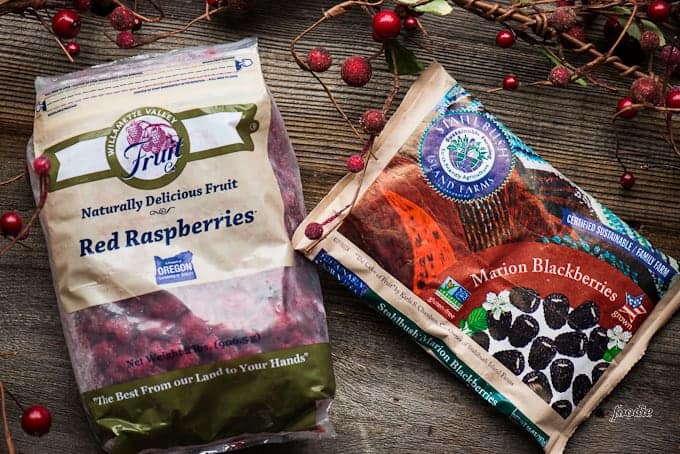 I feel it's my duty as an Oregonian to share more information about the amazing Marion Blackberry, or Marionberry as we refer to it, because if you've never enjoyed them, you must add "enjoy marionberries" to your bucket list. More than half the blackberries grown in Oregon are of the Marion variety. The result of cross breeding between the Chehalem and Olallie blackberries, the Marion blackberry was released in 1956 after extensive testing in it's namesake Marion County, Oregon. They are, by far, my favorite berry and I am not alone in that sentiment. As soon as they start making their appearance at the Farmer's Markets in early July, they are the first to sell out.
Just to give you an example of how much I love my Oregon berries, I want to share some of my other berry recipes in addition to this Slow Cooker Berry Cider. Feel free to check out my recipes for summer berry pie, berry cheesecake fruit salad, berry bread pudding, easy quadruple berry cobbler, berry sangria, or Pork Tenderloin with a savory balsamic Raspberry Sauce.
Fortunately, we don't have to wait until next summer to get our hands on some because they are available frozen year round, and frozen berries are just want you want for this crockpot cider. Before I tell you more about this insanely delicious recipe, I want to give you just a bit more info on why I'm such a fan of the mighty Oregon Berry.
What are the health benefits of berries?
Blackberries are naturally sweet, but low in calories. In fact, one cup has around 60 calories! If you are following a Keto diet, they are actually one of the few fruits allowed.
Just one cup of blackberries has 30 milligrams vitamin C or about 40% of the RDA for men and women. Vitamin C is also crucial for building and maintaining strong bones, plus it helps your body absorb iron and can speed up healing.
The blackberry is a drupelet (a cluster of fruit, like a bunch of grapes). The seed inside each druplet helps boost the fiber content. Fiber can help lower cholesterol, increase the feeling of fullness after meals and prevent or treat constipation. 1 cup of blackberries has a whopping 8 grams of fiber or around 30% of the daily fiber recommendation for men and women.
Here's one I bet you didn't know. Blackberries are a good source of vitamin K. Vitamin K helps with bone strength and healthy blood coagulation.
Antioxidants work to fight free radical damage in the body and both blackberries and raspberries have some of the highest antioxidant levels of any food!
Blackberries contain gallic acid, rutin and ellagic acid, compounds that may have antiviral and antibacterial properties that help kill oral bacteria so keep on munching! Berries are great for your gums!
Blackberries get their dark, rich color from anthocyanins, compounds that may protect the brain from oxidative stress and reduce the effects of conditions like dementia. Think of them as delicious brain boosters.
Ripe blackberries have been shown to have significantly more beneficial phenolic compounds (like anthocyanins) than underripe berries. These compounds may help prevent CVD and cancer. The fact that frozen Oregon berries are picked at their peak ripeness ensures you're receiving the most health benefits.
Blackberries contain tannins, a natural chemical found in fruits that produces a bitter taste, and also boosts their nutrient content.
There is growing evidence that blackberries may help protect against weight gain and obesity.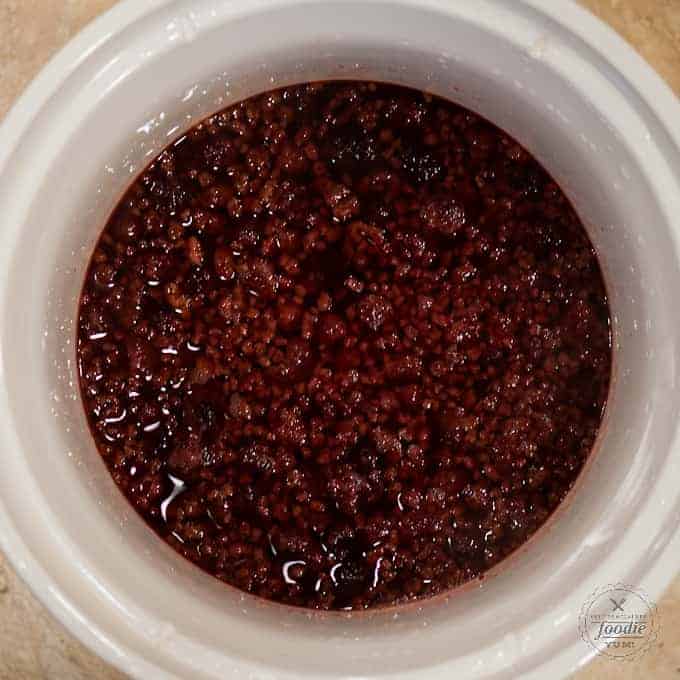 How to make Slow Cooker Berry Cider:
If all of that hasn't convinced you that Oregon berries aren't just the most wonderful thing you can give your body, do it for the taste. This Crockpot cider is just about the easiest holiday entertaining recipe you can find. The basic idea is that you combine equal parts of spiced apple cider with frozen berries in the crockpot. Let them cook together for at least an hour. Then, all you need to do is strain the berries to remove the fleshy pulp and seeds. Don't worry - all of their intense flavor will remain in the cider and if you have chickens and goats like I do, feeding them the seeds and pulp is the best treat!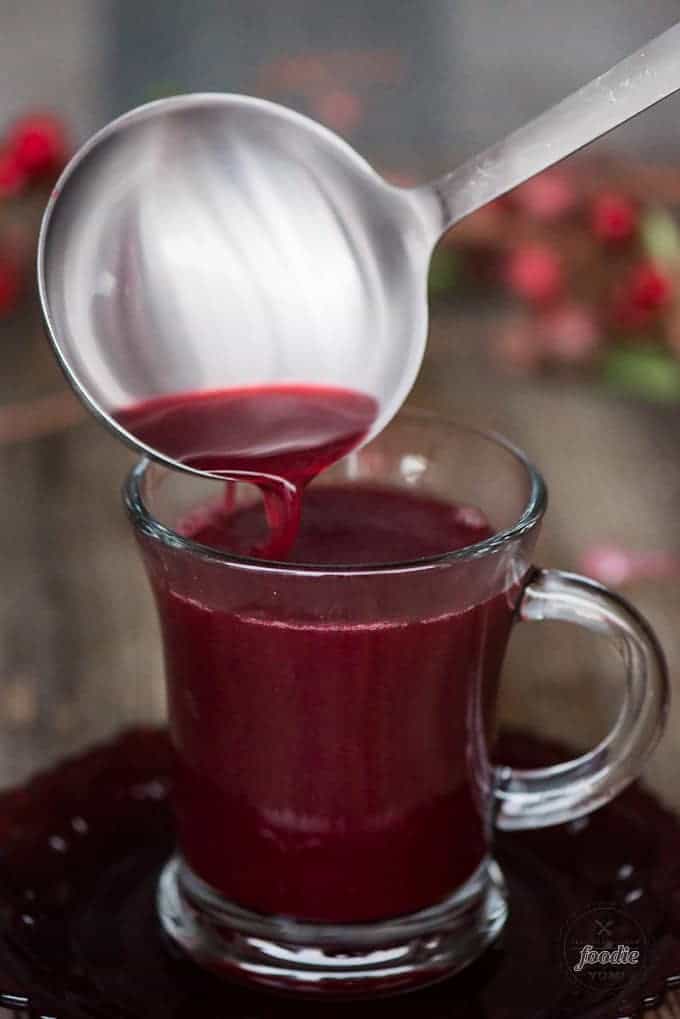 The end result is the most insanely rich and delicious slow cooker berry cider that tastes like a berry pie. It's perfectly sweetened from the spiced apple cider, and made perfectly tart from the Oregon Marion Blackberries and Red Raspberries.
I love serving this hot berry cider with a spoonful of sweetened whipped cream and a dash of cinnamon. The slow cooker cider is perfect for holiday entertaining, whether it be a formal cocktail party, an ugly sweater gift exchange, or a holiday dinner. One of the best parts is that this recipe is completely kid friendly, but you can easily make an adult version by adding a hefty splash of your favorite boozy beverage. When I served this at our party over the weekend, I set out vodka and spiced rum so that my guests could spike their hot cider according to their taste preferences.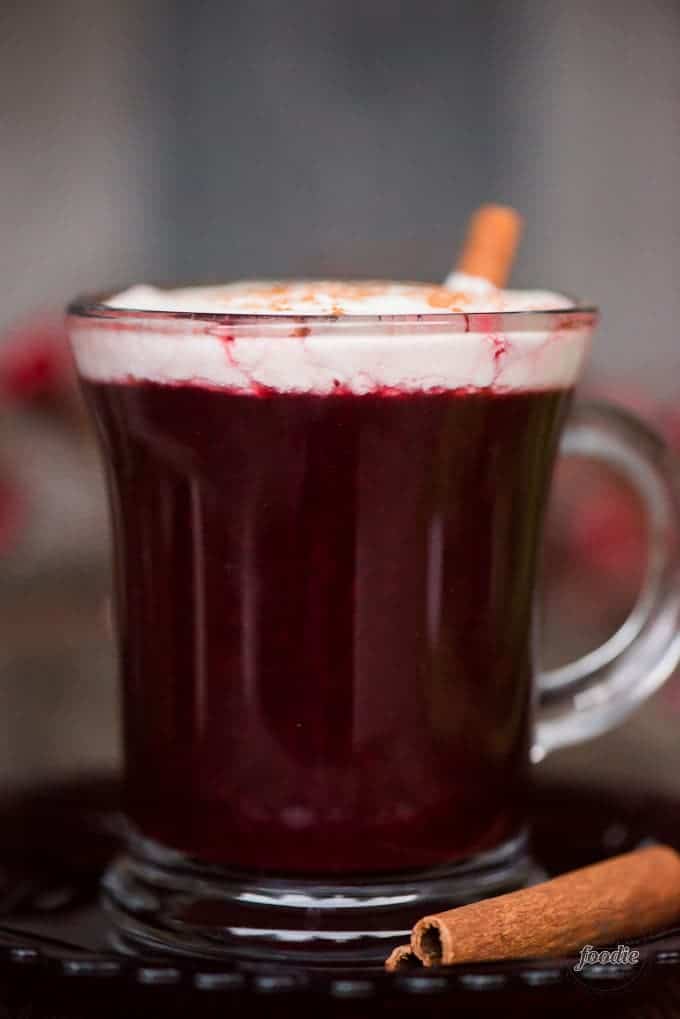 Winter is here, and 'tis the season for festive get togethers, shin digs, receptions and more. As any good host knows, what you drink is as important as what you eat! From fancy cocktails, to crock pot cider, from wine spritzers to kid friendly punch, even the most experienced party people among us could use some inspiration now and then. Do I have you drooling over Oregon berries yet? I know I am. See below on how you can win 10 pounds of frozen Oregon berries delivered right to your door so you can make your own slow cooker berry cider!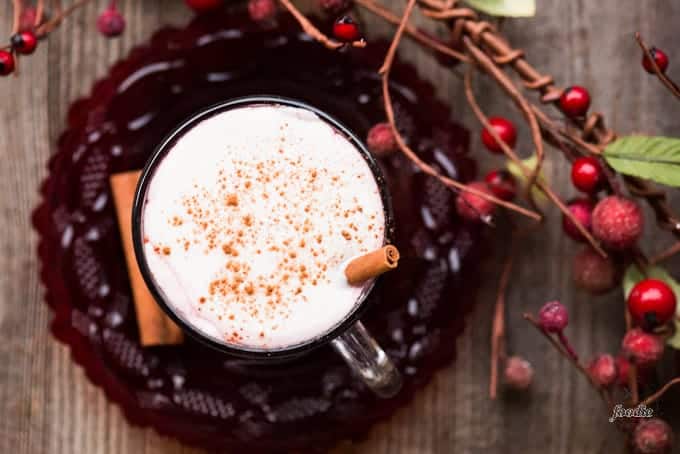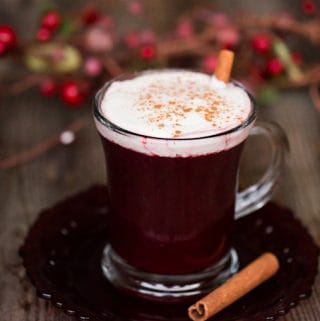 Slow Cooker Berry Cider
Slow Cooker Berry Cider is a heavenly hot crockpot party punch that's perfect for the holidays made with spiced apple cider and frozen Oregon berries!

Print
Pin
Rate
Total Time:
1
hour
15
minutes
Hover to scale:
4
servings
Ingredients
4

cups

spiced apple cider

2

cups

frozen Oregon raspberries

2

cups

frozen Oregon marion berries

1

cup

whipped cream

cinnamon

Optional: spiced rum or vodka
Instructions
Combine spiced apple cider and frozen Oregon berries in the crockpot and heat on high for one hour. Strain hot cider through a fine mesh sieve and add strained cider back to the crockpot.

Keep berry cider on warm or low setting (depending on how hot you want it). Top with whipped cream and cinnamon to serve.
Notes
To make a spiked hot berry cider, serve along with your favorite spiced rum or vodka!
NUTRITION INFORMATION
Calories:
209
kcal
|
Carbohydrates:
43
g
|
Protein:
2
g
|
Fat:
4
g
|
Saturated Fat:
2
g
|
Cholesterol:
11
mg
|
Sodium:
12
mg
|
Potassium:
468
mg
|
Fiber:
8
g
|
Sugar:
30
g
|
Vitamin A:
277
IU
|
Vitamin C:
33
mg
|
Calcium:
70
mg
|
Iron:
1
mg
Love festive holiday drink and cocktail recipes?
Then you'll definitely want to make these tasty liquid concoctions: