There is no better way to celebrate the longer and warmer days than to enjoy a delicious, tart yet perfectly sweet, Summer Berry Pie with friends & family.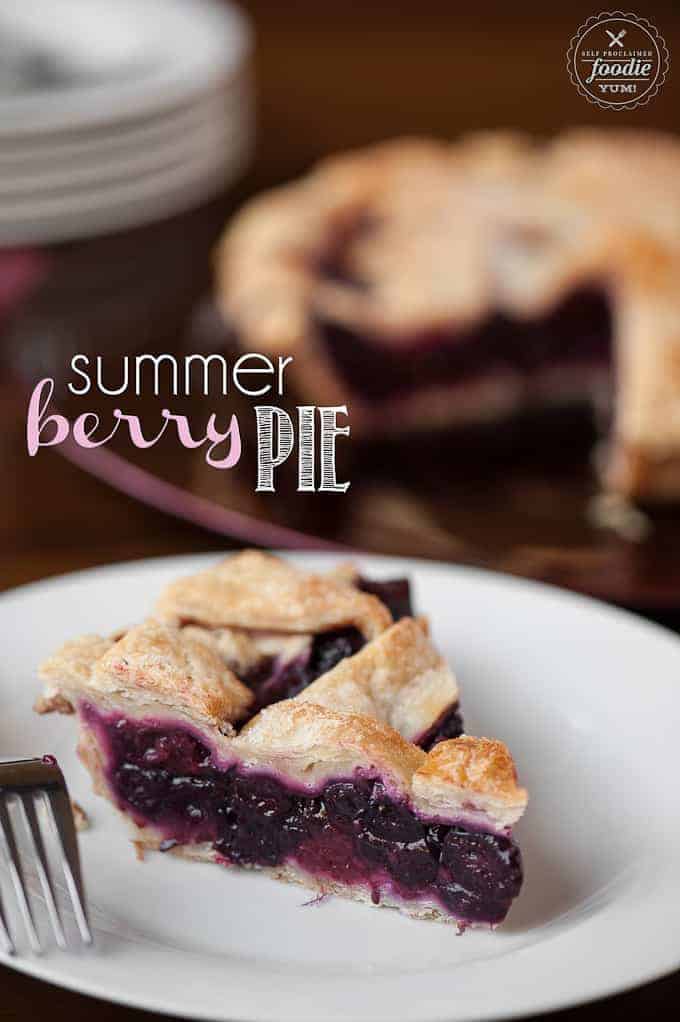 My friend Mindy, you know – the one who won Chopped, of Decadent Creations made this pie for me to share on my blog. I'll mention chopped every time I mention Mindy because I'm just so damn proud of her. She kinda rocks my world and everything she has ever made has been beyond delicious, this pie being no exception.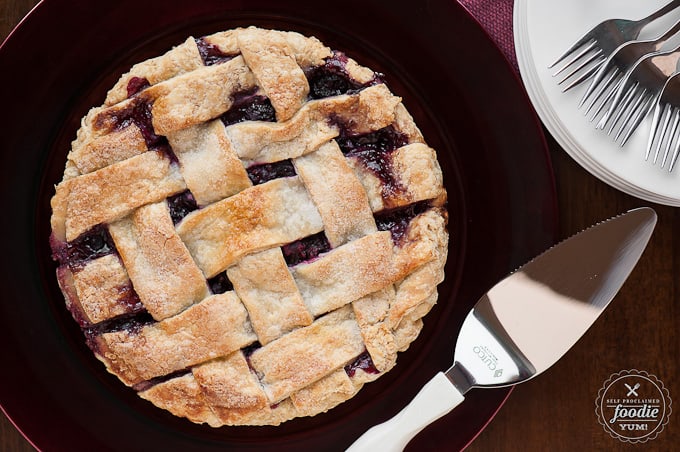 Nothing quite says summer like a summer berry pie. The first time I bake a berry pie each year, its like a celebration. Especially when living in Oregon, making it through a damp dark winter is quite the emotional feat, and there's no better way to celebrate than with food.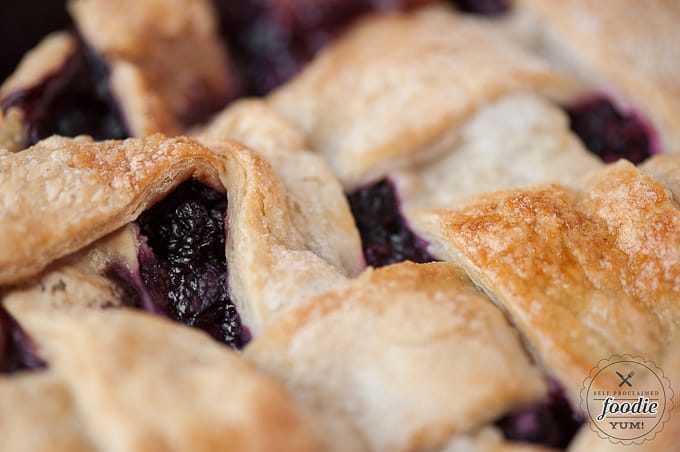 The foundation of any good pie starts with an outstanding all butter pie crust. This crust, just like homemade biscuits, is more about the process and technique than it is about throwing something together. When done properly, though, the flaky layers are absolute heaven.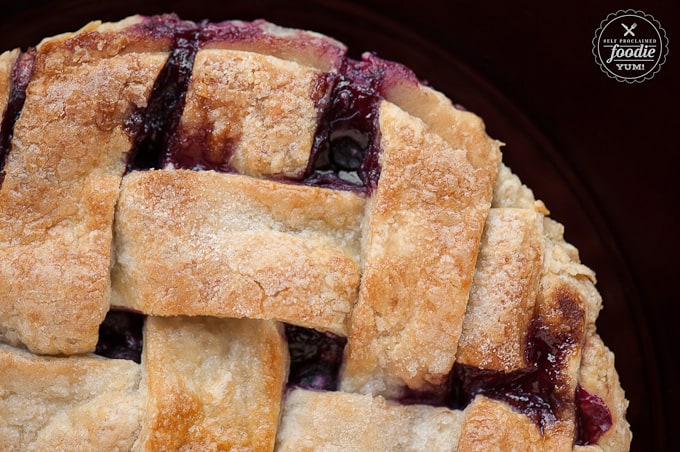 Berry pie is just fabulous. Berries have such a natural balance of both sweet and tart. Their juices explode during the cooking process and absorb into the crust. Throw a scoop of vanilla bean ice cream or homemade whipped cream on top and you will think you're in heaven.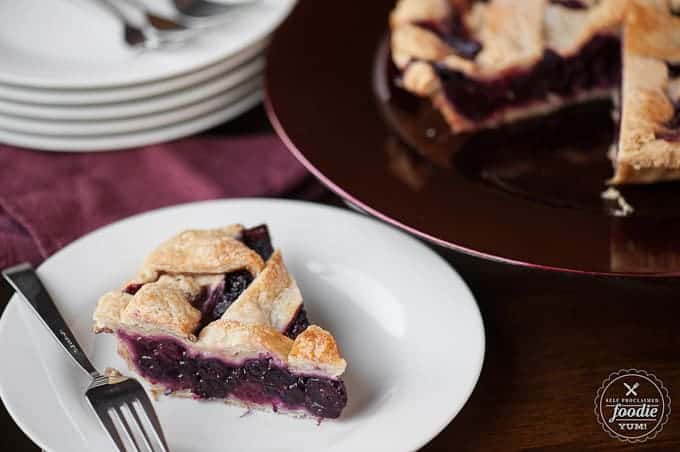 Just look at those beautiful flaky layers and the vibrant color. Exquisite, to say the least.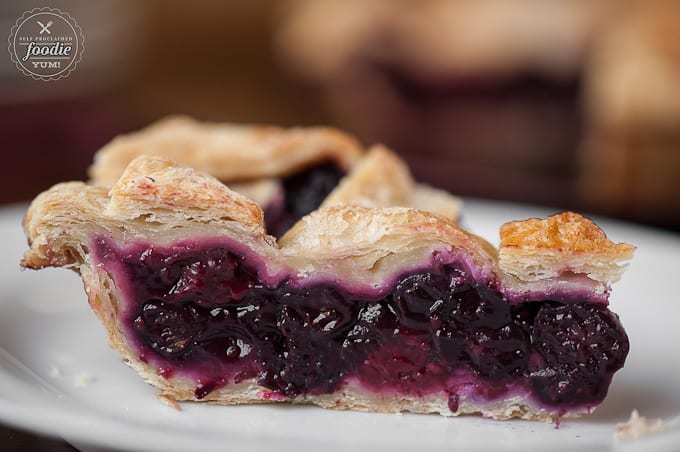 This weekend officially marks the opening of strawberry picking season here in Oregon and it will soon be followed by raspberries, blueberries, and blackberries. I can once again go picking and replenish the stock in my freezer that I use year round for delicious smoothies and drinks.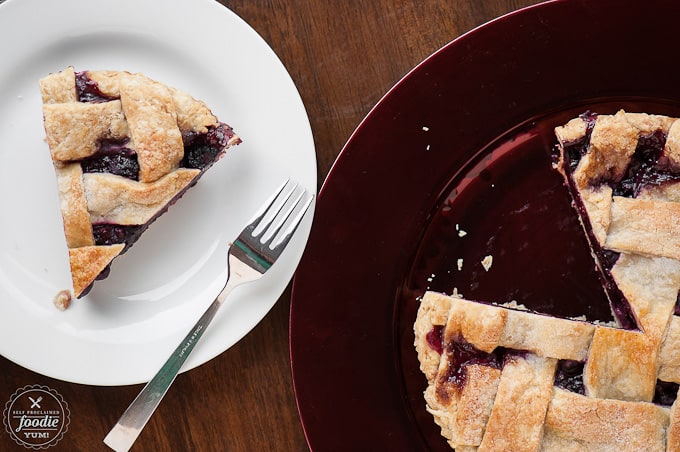 Have I motivated you to make your first summer berry pie of the season? Let me know how it turns out!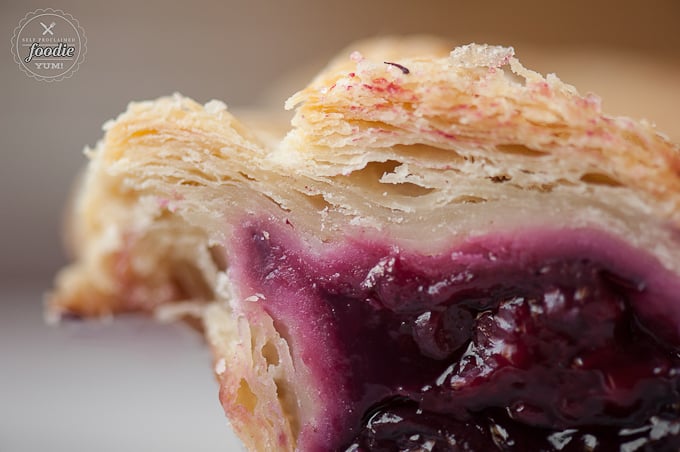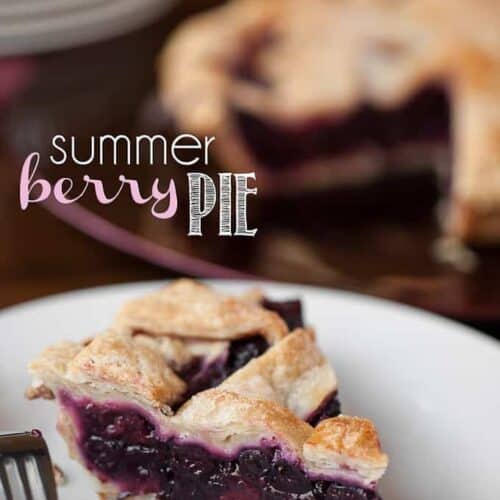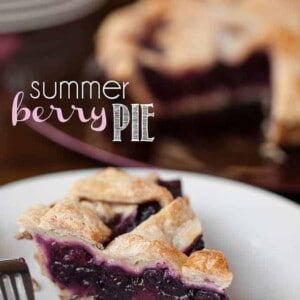 There is no better way to celebrate the longer and warmer days than to enjoy a delicious, tart yet perfectly sweet, Summer Berry Pie with friends & family.
Instructions
Prepare two all butter pie crusts according to directions in the post. Form into puck shapes, wrap in plastic wrap, and refrigerate for at least an hour before use.
Prepare the pie filling:
Combine the berries (fresh or frozen). As much as it pains you, do not wash the fruit, it will add too much moisture. Buy good local organic produce when possible!

In a separate bowl, combine the sugar and cornstarch. Dump that mixture into the fruit and mix

together immediately to avoid cornstarch lumps. Pour in the lemon juice, mix again. Set the fruit

filling aside.
Roll out the chilled pie crust pucks:
On a very lightly floured work surface, roll out the first puck. 'Quarter­turn' the dough ball after every couple rolls. Sprinkle a small amount of flour as needed.

Roll the crust as circular­ly as you can until it is about 10 inches in diameter. Roll the flattened puck up onto your rolling pin to drape it over the pie tin. Gently let the crust naturally drape into the bottom of the pie tin­ - no stretching motions! Use a knife or pizza cutter to trim the excess draping dough, leaving about an inch to form your crust. Tuck the crust­dough under the outside of the pan and let it perch on top of the rim of your pan. Frilly crusts are over­rated!

Give the pie filling a quick toss just in case the cornstarch has settled in the bottom since you've prepared it. Pour the fruit filling into your freshly­ shaped pie crust bottom. All juices included.

Now, begin to roll out the second pie crust puck (this will be your lattice). The method is the same as the first pie puck roll­out except, you'll be doing one 'double up' as Mindy calls it. This means you'll start to roll the puck, cut it in half, and place one half directly on top of the other, and then continue to roll out the crust. You'll be rolling the crust to approximately the same size as the first puck, but since we've 'doubled­up' it will be quite hard to keep the dough circular. No worries! It doesn't matter for the lattice. Using a pizza cutter or knife, cut the flattened 'doubled­-p' puck into long strips that are aprox. 1 inch wide.

Lay the strips in a lattice pattern over the fruit using the "1..2..3.. cross your middle... cover your sides!" method. You'll have enough strips for your lattice to be approximately 3 strips by 5 strips. Do not fuss over the strips! It's rustic. If one is messed up, nobody will even notice!

Using a bench­scraper or knife, trim the excess lattice. Lightly eggwash (beaten egg yolk + 2 tsp water) the lattice and sprinkle with sugar. Use a pie crust shield or 9 inch tart pan rim to protect your side crust from drying. In a pinch, use aluminum foil.

Bake the pie at 375 F for 1 hour on a sheet tray. The pies like having half their bake time on the top shelf in the oven and half the bake time on the bottom. Do not use parchment, it will make the inevitable mess even messier.

Allow the pie to cool for several hours before cutting into. If the filling is very liquid­y, you've cut into it too soon, come back later.

I think this pie is best eaten the same day or second day. Heat and serve with whipped cream or ice cream. Yum!
Nutrition
Calories:
221
kcal
,
Carbohydrates:
37
g
,
Protein:
2
g
,
Fat:
8
g
,
Saturated Fat:
2
g
,
Sodium:
117
mg
,
Potassium:
94
mg
,
Fiber:
3
g
,
Sugar:
18
g
,
Vitamin A:
56
IU
,
Vitamin C:
13
mg
,
Calcium:
14
mg
,
Iron:
1
mg
Nutrition information is automatically calculated, so should only be used as an approximation.