There are few pies better than a mouthwatering, sweet yet tart, flaky crusted, warm Strawberry Rhubarb Pie. Oh yeah.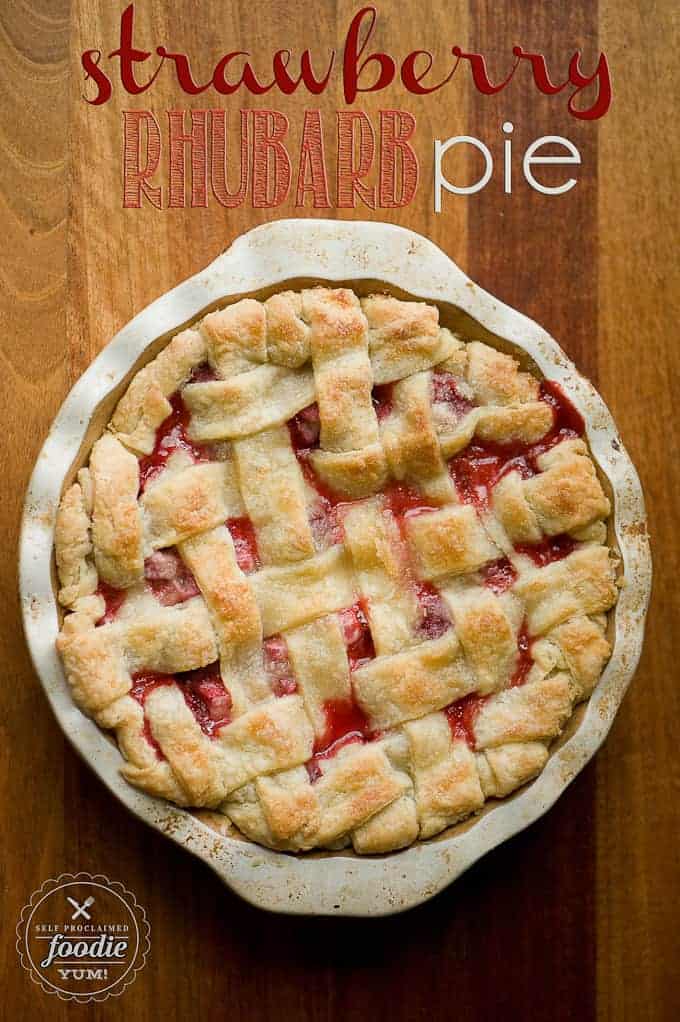 MY OTHER RECIPES
This Strawberry Rhubarb Pie is definitely a summer pie. It is made with fresh, Northwest grown, strawberries and rhubarb. It is sweet and tart and tangy and delicious. Why am I posting this in the middle of March when everyone knows food is seasonal?  Because today is the ultimate Pi (pie) day, of course!  March 14th is known as Pi Day, but today is considered the Ultimate Pi Day.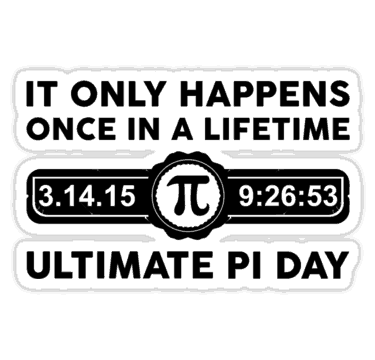 And here's an interesting story for all you fine people who have taken the time to read my blog: I actually made this pie years before I ever started my food blog. I only took photos of it because it turned out so damn delicious and beautiful. I was extremely proud of the pie crust because I had never been successful at making a flaky pie crust on my own, yet my mom could make it with her eyes closed. Little did I know back then that one day I'd be hosting my own food blog!  Photos aren't too shabby for someone who never intended to share them online, eh?  If the photos are making you hungry, I have succeeded.  Seriously, though, I'm sure you've had strawberry rhubarb pie before. Its fantastic. If you haven't, you'd better make one this summer. Just use my recipe and it will turn out fantastic!  Happy Pi Day!!!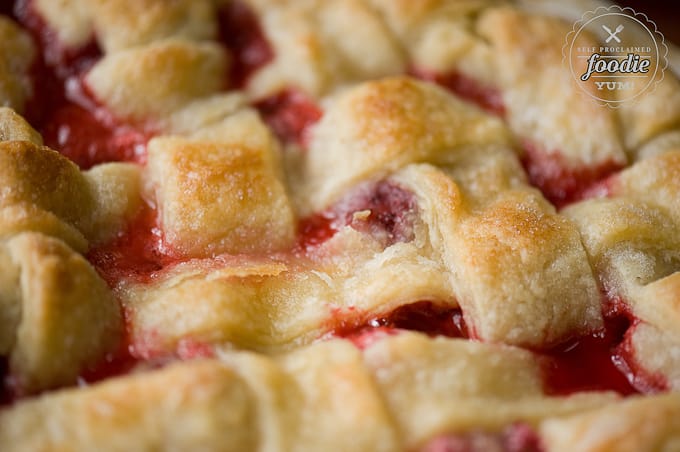 There are few pies better than a mouthwatering, sweet yet tart, flaky crusted, warm Strawberry Rhubarb Pie. Oh yeah.
Ingredients
2

tablespoons corn starch

1

pound fresh rhubarb, chopped

1

cup granulated sugar

2

pints fresh strawberries, sliced

2

tablespoons butter

1

egg yolk

2

tablespoons granulated sugar
Instructions
Preheat oven to 400 degrees F.
Lay one pie crust into your pie dish. Cut your other pie crust into strips that are about one inch wide for the lattice top.
Whisk corn starch into 1/4 cup water until well blended. Combine with rhubarb and sugar and heat in medium sized pot over medium low heat until thickened, about 10 minutes. Combine with strawberries and allow to sit for 30 minutes. Add fruit mixture to pie shell. Dot with butter.
Arrange dough strips into lattice pattern and tuck ends under. Beat egg yolk and brush onto top of crust. Sprinkle with sugar.
Bake at 400 degrees F until golden and bubbly, about 35 minutes. Turn oven off and allow pie to remain in warm oven for 15 additional minutes. Remove from oven and cool on rack. Serve pie warm with a scoop of vanilla bean ice cream or enjoy it at room temperature with your morning coffee.