Celebrate the magic of mealtime with these easy-to-make Double Cheesy Stuffed Meatball Sliders that the entire family will love.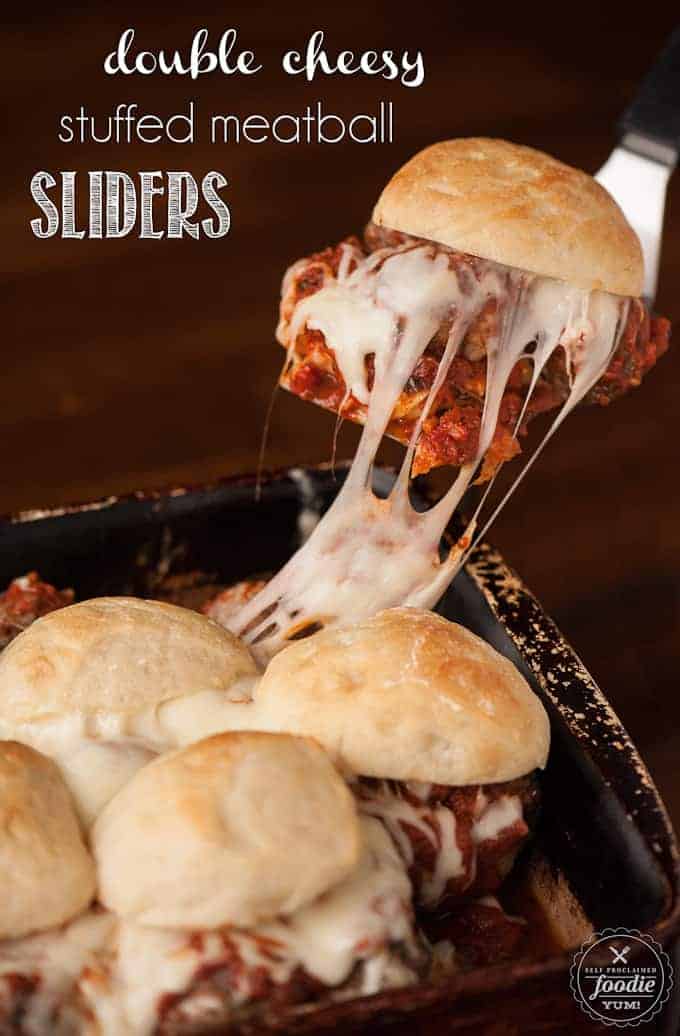 Dinner time is a special time that often gets overlooked in today's fast paced world. It is a time where you can sit down with your family over a delicious and healthy meal, and chat with one another about their days. Mealtime at the dinner table is something that our family holds sacred. I can't tell you how many meals I ate while growing up in front of the TV. Now that I'm an adult, one of my biggest pet peeves is seeing kids with their eyes glued to a tablet during family meal time. When we go out to eat, I can't believe how many parents shove electronics in front of their kids' faces just so they'll be quiet instead of engaging with them and enjoying their company. Now that I have kids of my own, I view family dinner as bonding time for all of us. We make each other laugh, talk about out day, and share stories. We created this dinner time ritual where each of us says something we like or shares a good memory about each person at the table, including ourselves. We do this every Friday night before movie night and its become something my kids look forward to every single week.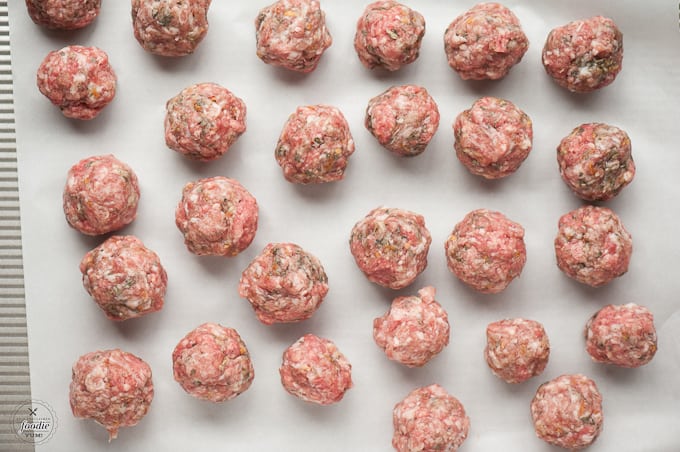 I like to be creative in the kitchen, but that doesn't mean I don't have my go-to standby dinners. We usually have breakfast for dinner at least once a week, and spaghetti with meat sauce is a quick and easy favorite too. For this dinner, I wanted to make something that was easy that I knew my family would love. The meatballs were extra easy to throw together because I used onion dip mix along with some dried basil and oregano to flavor the meat. Easy! To make it extra fun, I stuffed a chunk of mozzarella inside each meatball.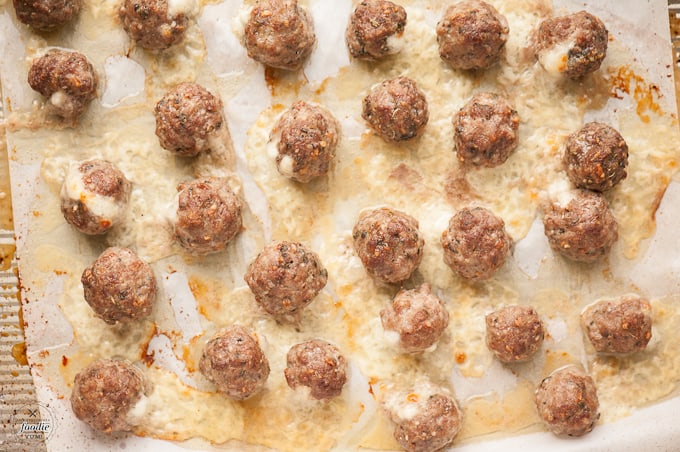 Some of the cheese oozes out when you cook the meatballs. No matter, because it all gets put back into the sliders, and enough usually stays inside to give you a melty gooey treat.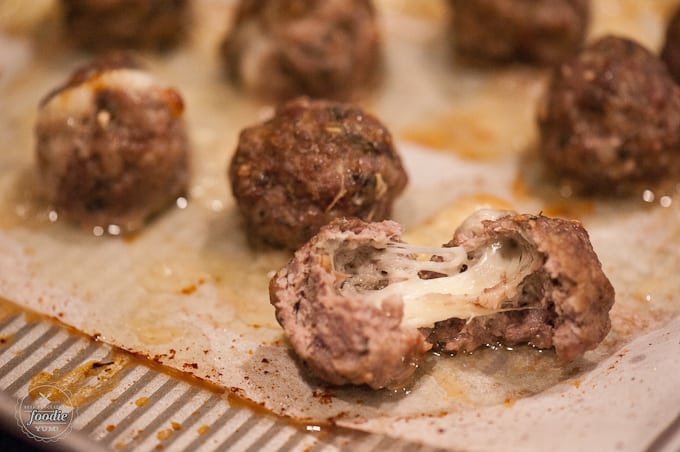 Next comes the assembly process. My pantry is never without a supply of spaghetti sauce. I like to use heat-and-serve rolls. They're already cooked when you buy them, but they're meant for you to finish them off in the oven when you get home. I split each roll open and set the tops aside. Then I covered them with my stuffed meatballs. Next, I poured the entire jar of sauce over the meatballs. Then I topped with the remaining mozzarella because one can never have enough melty ooey gooey cheese. Finally, I put the tops of the rolls back on and baked in the hot oven until the rolls were golden brown and the cheese was melted.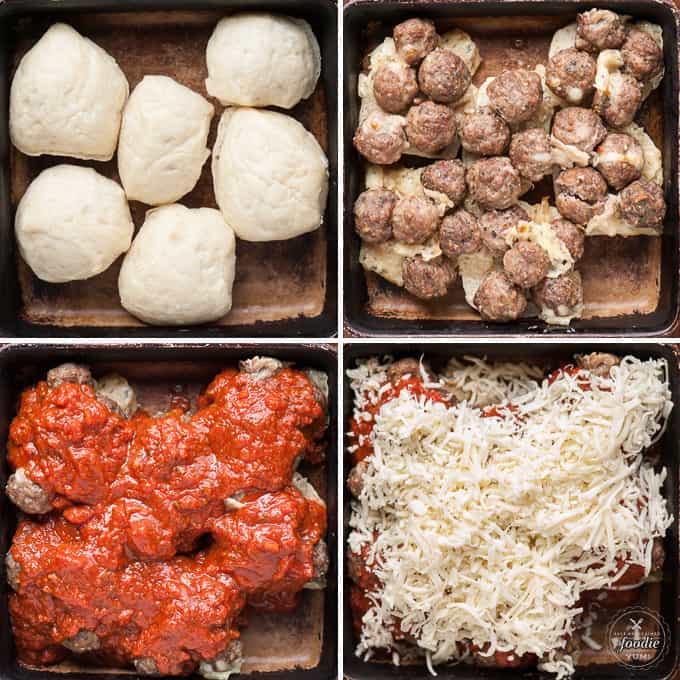 This was definitely a dinner that my entire family enjoyed. My son loved it so much that he finished the kale salad I served alongside just so he could have seconds on the meatball sliders!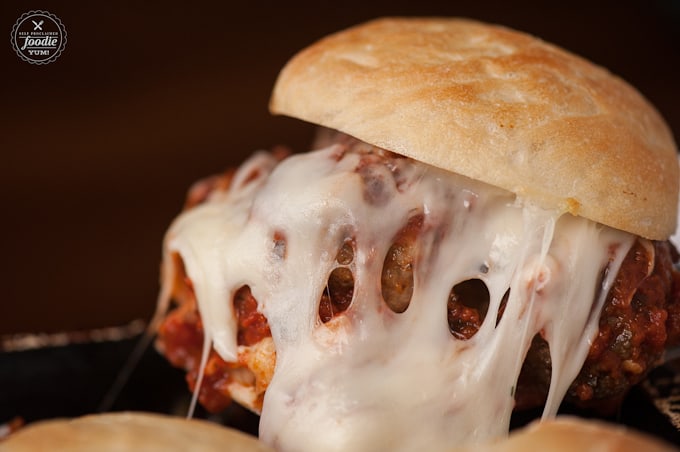 Love tasty meatball recipes?
Then you'll have to try these recipes: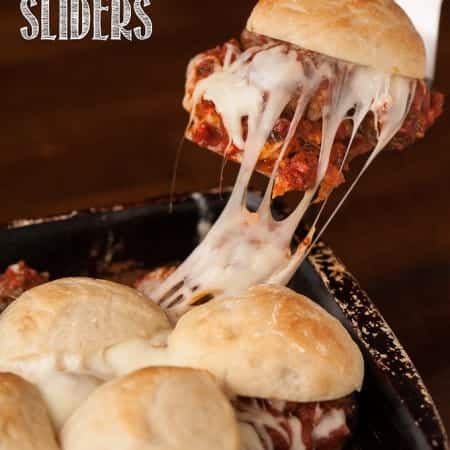 Stuffed Meatball Sliders
Celebrate the magic of mealtime with these easy-to-make Double Cheesy Stuffed Meatball Sliders that the entire family will love.
Print
Pin
Rate
Ingredients
1

pound

ground beef

1

pound

ground pork

1

1.15 ounce packet onion dip mix

2

tablespoons

dried basil

1

tablespoon

dried oregano

16

ounces

mozzarella

divided

1

14 ounce jar spaghetti sauce

rolls

heat and serve work best
Instructions
Preheat oven to 400 degrees F. Line large baking sheet with parchment paper.

Combine beef, pork, onion dip mix, and dried herbs in bowl. Mix with hands.

Cut half of the mozzarella into cubes. Grate the other half for later use. Wrap meat around cubes of mozzarella to form meatballs, ensuring that the cheese is fully covered. Space evenly on baking sheet.

Bake in preheated oven for 20-25 minutes until dark brown.

Cut rolls in half and put the bottoms in a baking dish. Add the meatballs, followed by the spaghetti sauce, then top with the remaining grated cheese and the tops of the rolls. Cook in 400 degree oven until the rolls have browned and the cheese is fully melted. Enjoy!