Nothing says fall like a warm spiced apple dessert, and this Apple Upside Down Cake will definitely impress because it is so incredibly rich and delicious.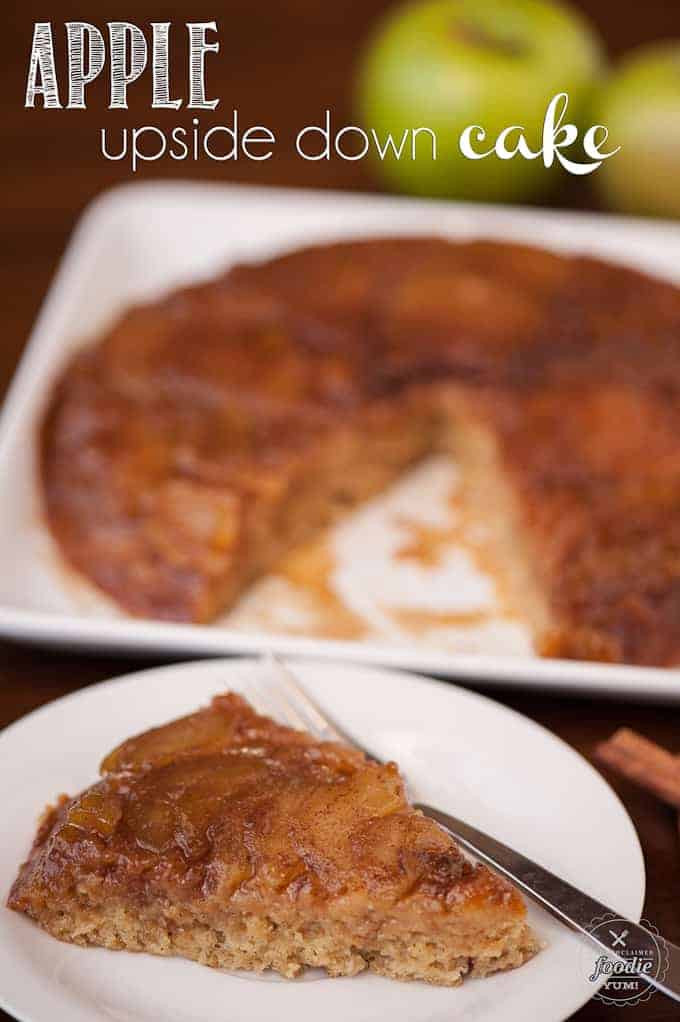 Upside down cake is one of my favorite desserts. Why should pineapple claim all the glory when you can turn just about any fruit into an upside down cake. Banana? Sure. Pumpkin? Why not. Apple? Most certainly.
A good upside down cake made from scratch starts with butter, a lot of butter, and sugar. I prefer to use brown sugar because it just tastes so darn delicious. The reason I say you can make any kind of upside down cake that your heart desires is because with just a few tricks, you can alter this recipe to incorporate any fruit you'd like. The only question you need to answer is if that particular fruit goes well with buttery sugar. I would imagine the answer would be yes 99% of the time.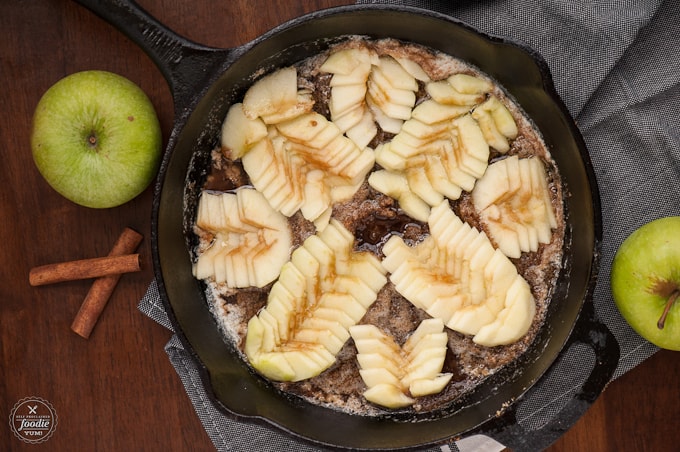 The only other needed tweaks to change this recipe up for other fruits would obviously be to swap out the gorgeous apples on the bottom with your fruit of choice but also to replace the apple sauce in the batter with some kind of puree or mash of your preferred fruit in the batter. But wait a minute… why am I telling you how to make this recipe with fruit other than apple? There are very few fruits that can compare to apple when baked into a sweet dessert, especially right at the start of fall.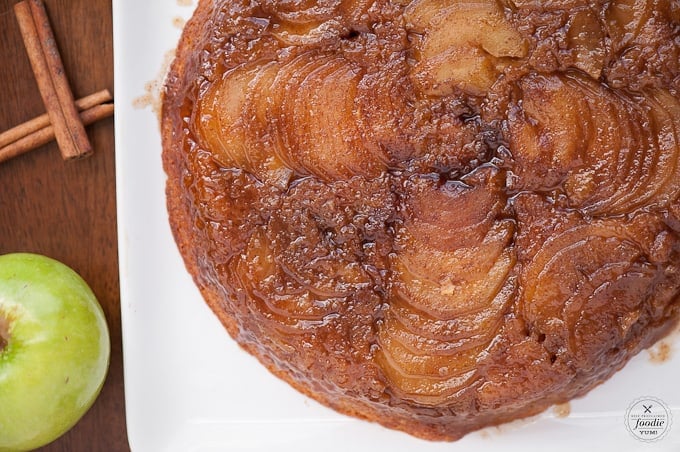 To me, the fall season is all about heading back to school, the leaves changing color, cool nights and shorter days, football and soccer, the start of the holiday season, and APPLES. I would almost argue that the start of fall is my most favorite time of year, but the start of every season evokes a different kind of nostalgic feeling in me so I might change my tune at the beginning of, say, spring! But for now, I'm going to stick with fall being my most favorite.
You can use any apple you prefer, but when baking, and especially when baking with copious amounts of sugar, I prefer the tried and true extra tart Granny Smith apple. Their texture always holds up well to baking and the flavor can't be beat. You will love this upside down cake because it is not only insanely tasty but it really does represent everything you love about the fall season!