Apple Whiskey Sour, blended with apple juice, bourbon whiskey, lemon, and simple syrup, is an easy and delicious fall cocktail.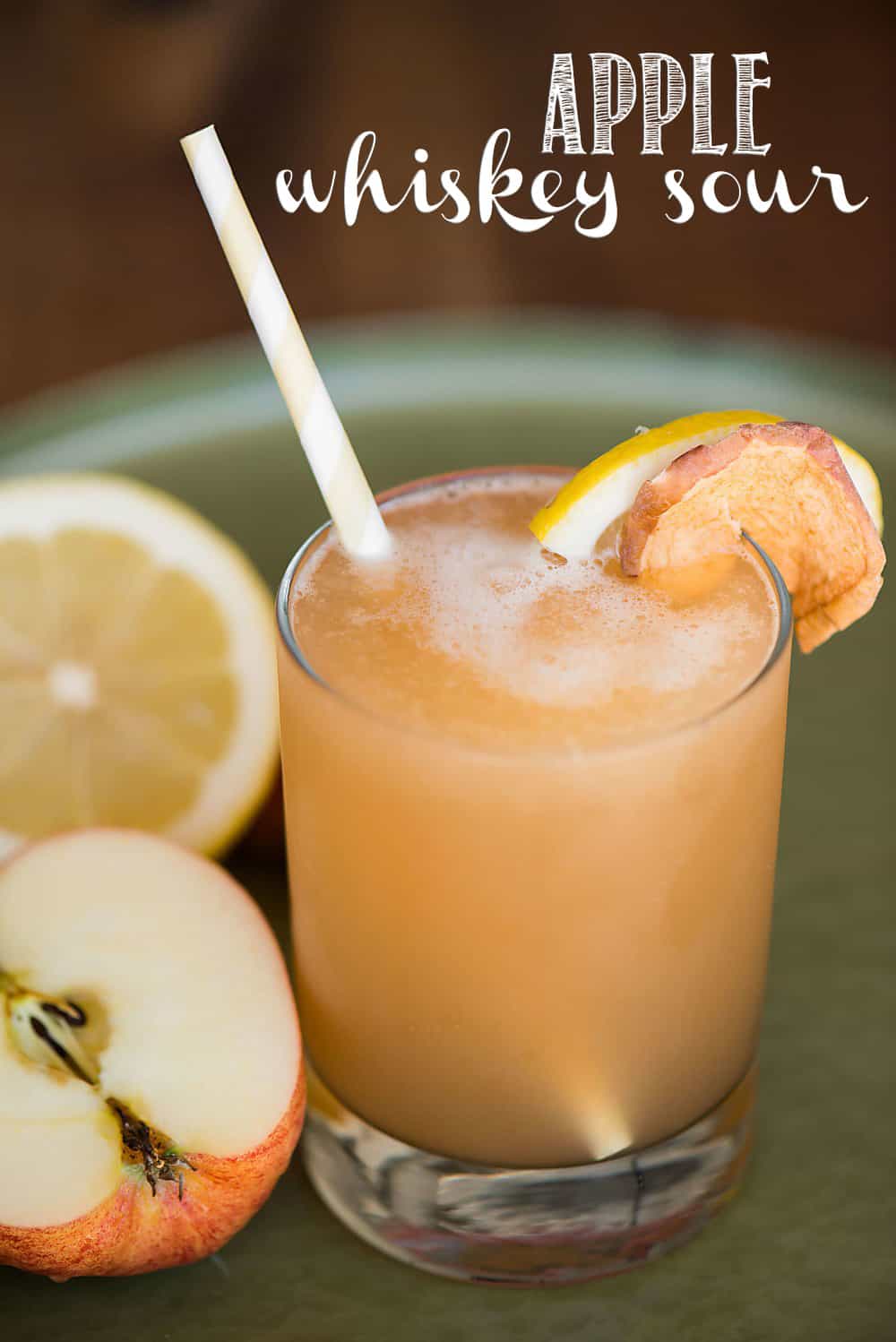 Apple whiskey sours are a fantastic drink this time of year. Since fall is finally here, I can't have enough apple flavored delights. From desserts and breakfasts to drinks and even savory dinners, apple is one of my go to fall flavors! Now I'm turning the classic whiskey sour into an apple whiskey sour that's so good you'll want to drink it all year long!
Funny story. I like to use fancy square ice cubes when I photograph drinks. Don't ask me why, but I cringe when I see other bloggers use the ice cubes that are made in your freezer. I wanted to describe their shape, but I'm at a loss for words.
Would you describe them as those sort of rounded, sort of rectangle ice cubes? I'm sure you know exactly what I'm talking about. Anyway, I have no idea why I'm so against them, but I'm just overly particular about things that really don't matter, I guess.
Anyway, I always keep two different sizes of perfect ice cubes, in an actual cube shape, ready in silicon trays in the freezer. I went to make this mouth watering apple whiskey sour today and low and behold, my precious ice cubes are gone!
Turns out my kids thought it would be fun to use my ice cube trays to make their own homemade version of popsicles. So what do I do? Well, instead of using the ample ice my freezer made, I decided this drink would be stupendous blended. I was right!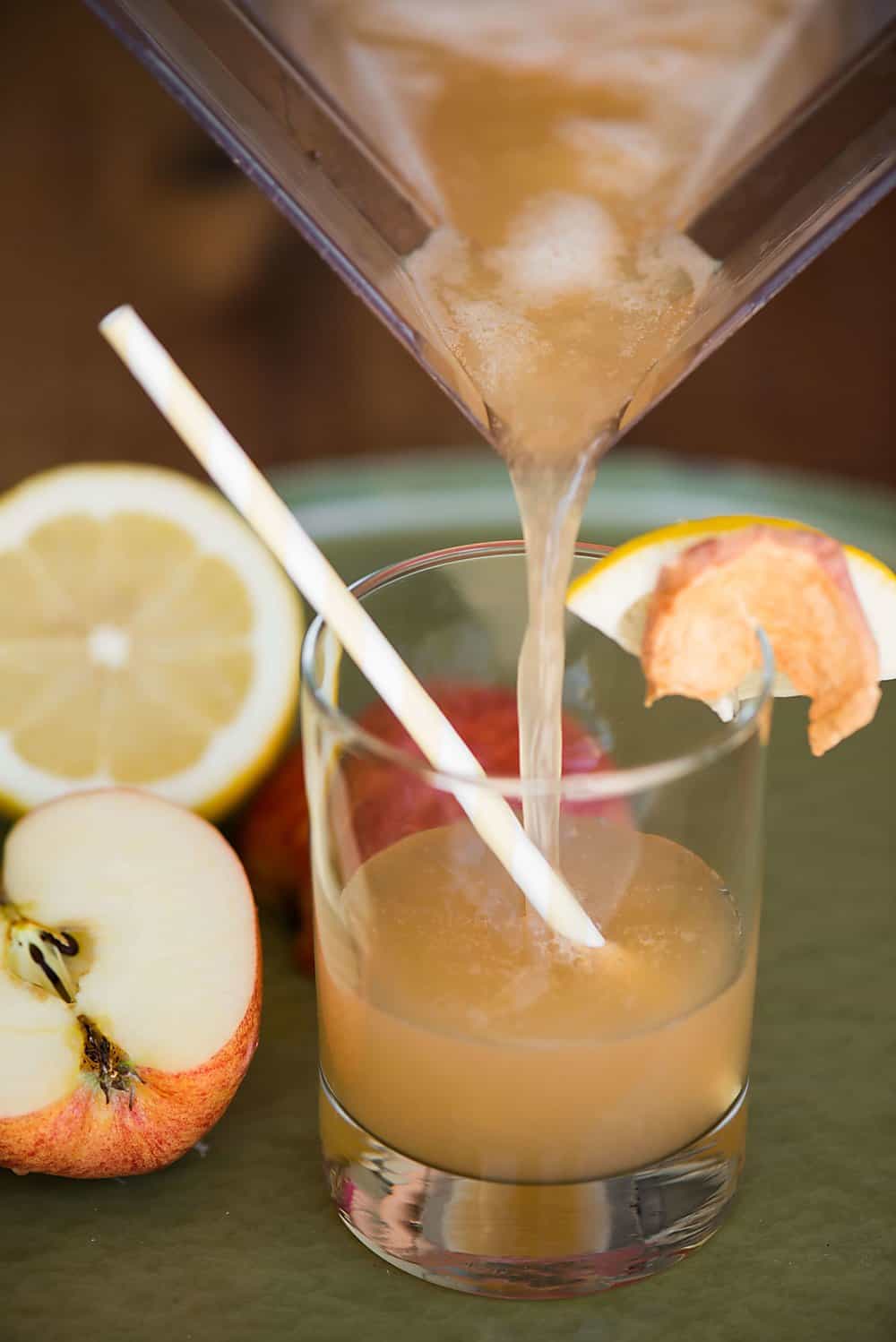 I'm not a huge fan of whiskey. My husband can drink it like water, but just the smell of it is hard for me to take. That is, of course, unless it's made into some kind of whiskey sour.
No matter what flavors you love, the base of this drink is always the same – bourbon whiskey, fresh lemon juice, and simple syrup.
From there, go crazy. Add whatever juice you want and BAM! You have an extra special whiskey sour cocktail. So, go ahead and make this super easy cocktail! You will love it!!!

Related recipes:
If you think you'd enjoy this apple whiskey sour, then you'd probably love all of these other variations on the classic: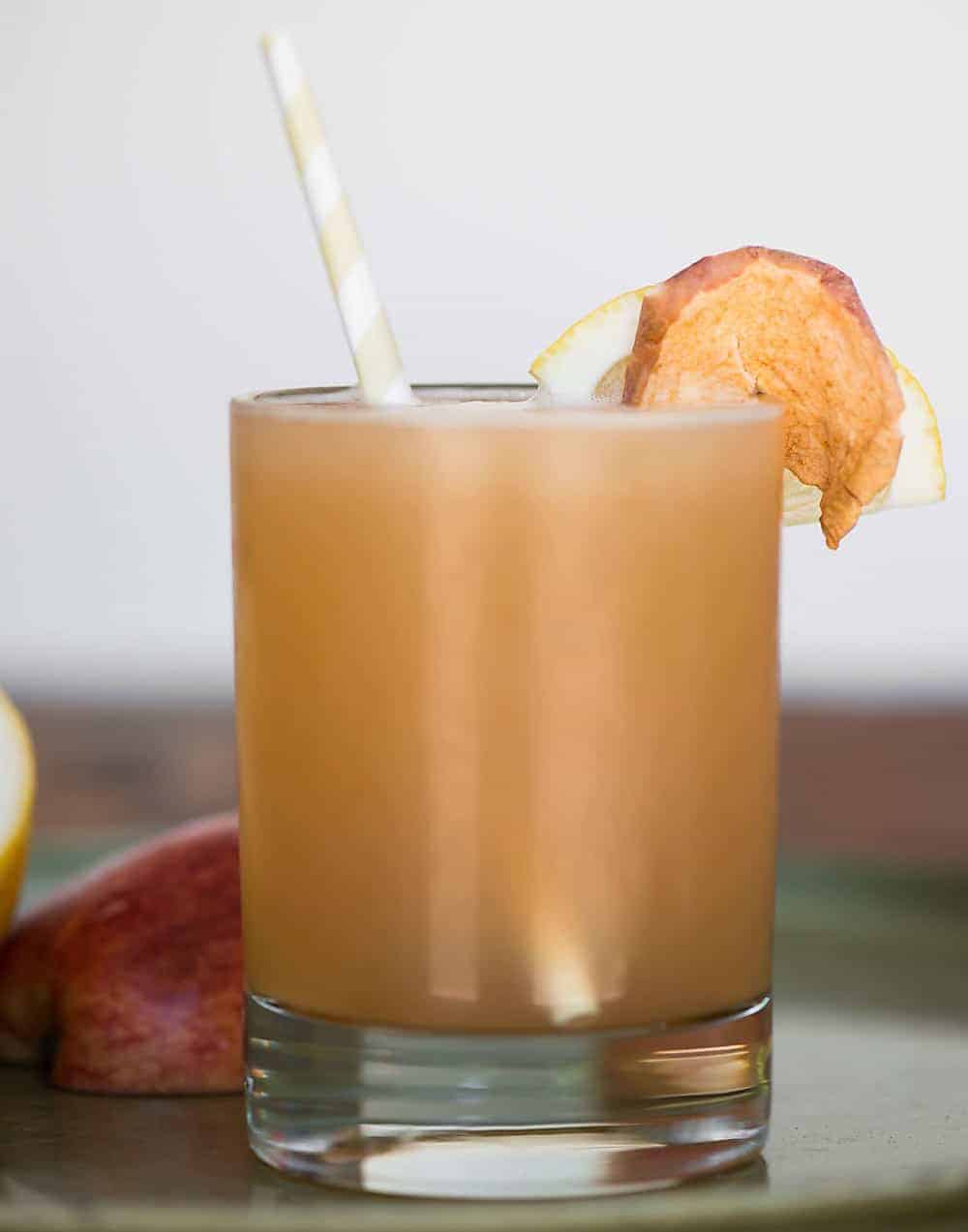 To make this apple whiskey sour, all you need is:
Blender: This is a kitchen must have. I recommend Blendtec as its what I have and have used more than a thousand times without fail, but I'm sure a Vitamix is equally as awesome. If you don't already have one of these, add it to your Christmas wish list!
Flexible Measuring Cups – My sister and I first found these at a cooking class and we thought they were just the best invention. Any time you are measuring and/or pouring liquid, these are simply the best to have on hand. They make a great gift for your favorite cook, too!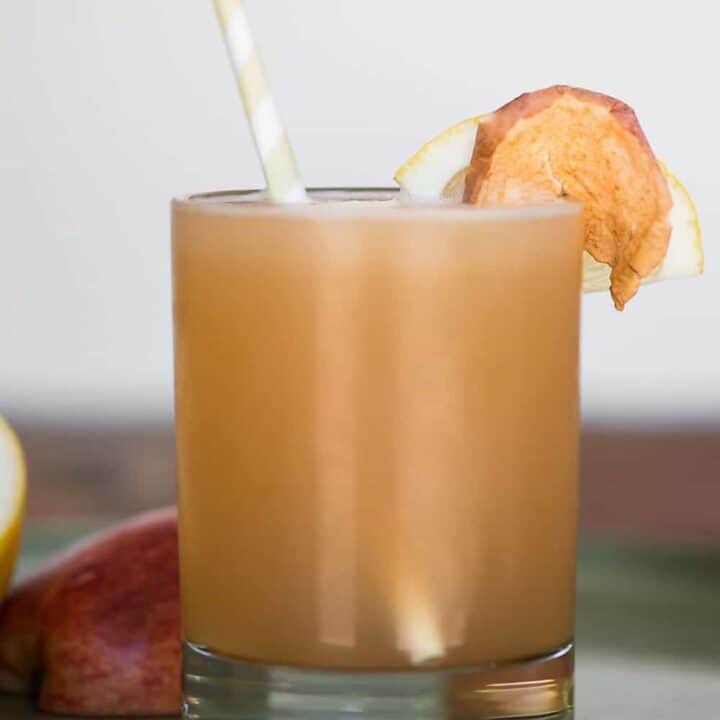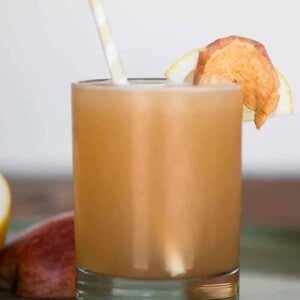 Apple Whiskey Sour, blended with apple juice, bourbon whiskey, lemon, and simple syrup, is an easy fall cocktail and a perfect Thanksgiving drink!
Instructions
Combine all ingredients in a blender and blend until well mixed. Serve and enjoy!
Nutrition
Calories:
318
kcal
,
Carbohydrates:
32
g
,
Sodium:
20
mg
,
Potassium:
85
mg
,
Sugar:
29
g
,
Vitamin C:
11
mg
,
Iron:
1
mg
Nutrition information is automatically calculated, so should only be used as an approximation.