Apple Ginger Bourbon Delight is a refreshing and easy to make cocktail that is perfect for any occasion.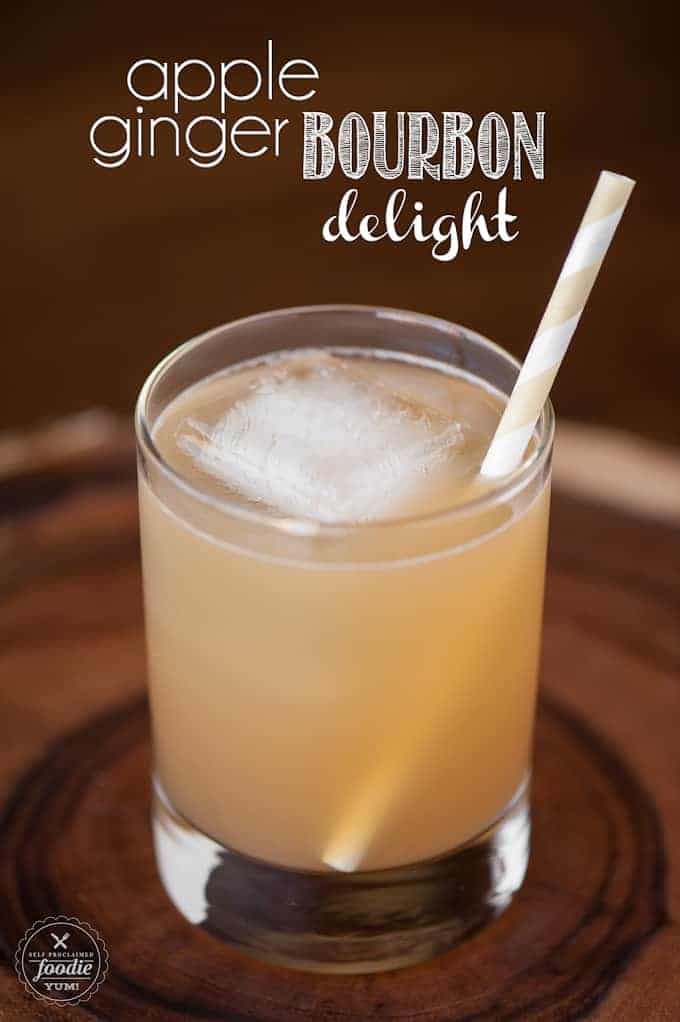 My husband will drink anything with whiskey. He is a lover of most booze, but whiskey seems to be his favorite. Me? I love the way it smells but the taste makes my stomach turn. If I'm gonna drink hard liquor, its usually clear and is swimming in a bath of spicy tomato juice.
This drink is similar to my Apple Whiskey Sour but the ginger beer in this recipe gives a different kind of freshness and flavor.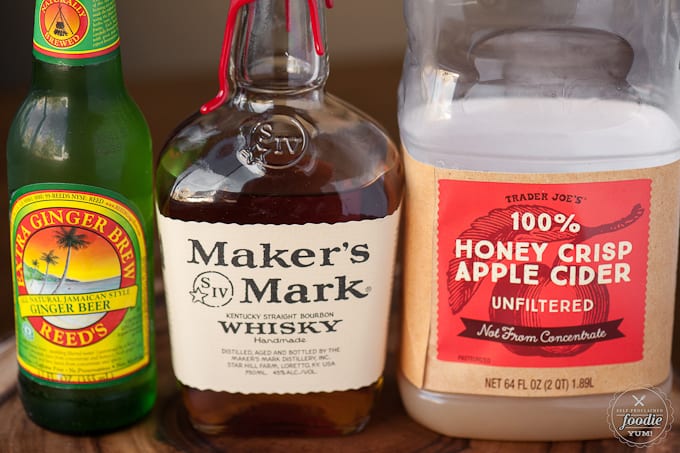 I was at Trader Joe's and picked up a single bottle of ginger beer. Why? Well, first of all, they let you take a single bottle out of a six pack if you want. This is such a great way to get me to try new drinks. Is ginger beer alcoholic? No more than root beer is. I thought it would be a great mixer so I brought a bottle home. Then, when I went to make my cocktail which was for my husband, the ginger beer was no where to be found. Why? Because he had already consumed it. At least at this point I knew he liked ginger beer. So, the next week I brought home another bottle and was sure to tell him "hands off" until I mixed up this sweet little drink for him.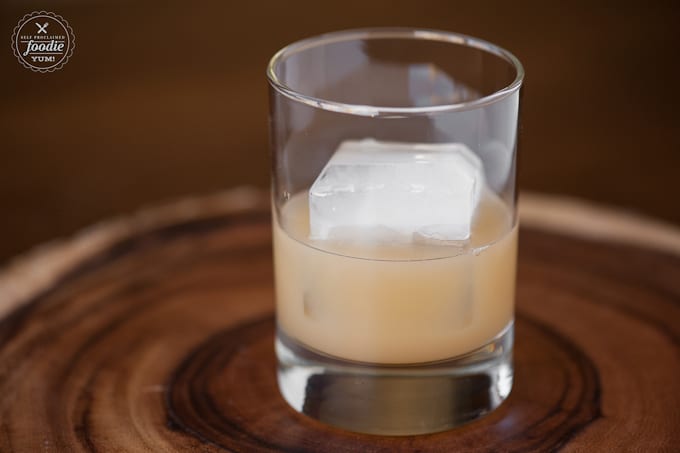 It all starts with apple cider. I'm partial to honey crisp apple cider. Honey crisps, after all, are my favorite apples next to pink ladies. Last fall I made all sorts of yummy apple crisp recipes including vanilla bean honey crisp apple sauce as well as a rich apple compote cheesecake. Ah, the delights of fall. But for now, its summer, and summer is all about refreshing drinks. Back to the recipe. You're going to use equal parts apple cider, bourbon whiskey, and ginger beer. Do you have to use equal parts? Nope – but that's what I did and it tasted good.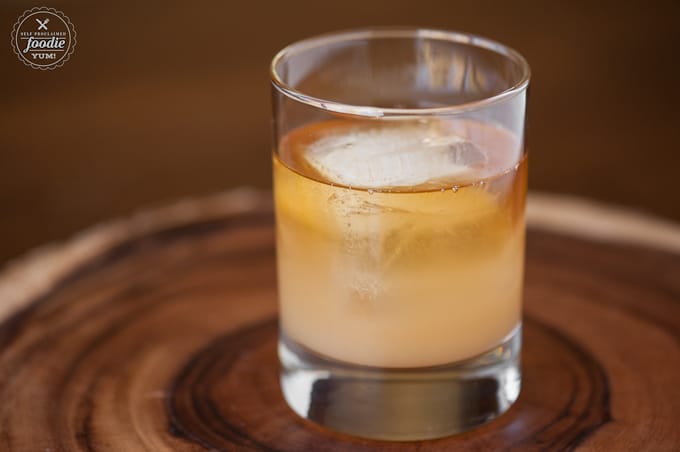 I don't bother with fancy shakers and strainers. That's probably why I'm not a professional bartender, but I'm always all about things being easy. And good. And delicious. And this cocktail happens to be all three.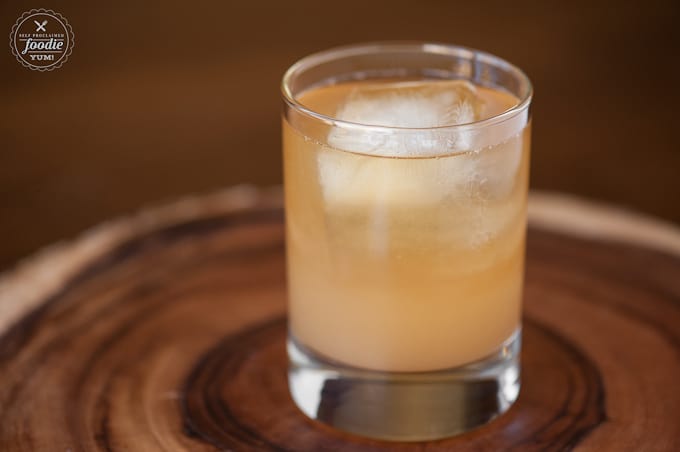 Apple Ginger Bourbon Delight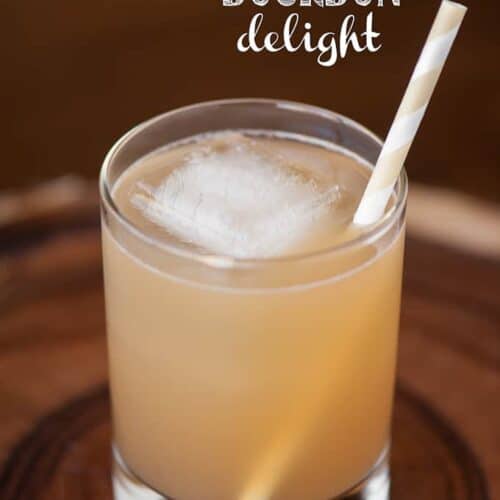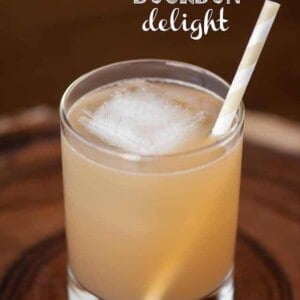 Apple Ginger Bourbon Delight is a refreshing and easy to make cocktail that is perfect for any occasion.
Ingredients
2

ounces

apple cider

2

ounces

bourbon whiskey

2

ounces

ginger beer
Instructions
Add apple cider and whiskey to an ice filled glass and stir. Top with ginger beer. Enjoy!
Nutrition
Calories:
176
kcal
,
Carbohydrates:
11
g
,
Protein:
1
g
,
Fat:
1
g
,
Saturated Fat:
1
g
,
Sodium:
7
mg
,
Potassium:
57
mg
,
Sugar:
10
g
Nutrition information is automatically calculated, so should only be used as an approximation.