This Pomegranate Vinaigrette is a fresh and healthy way to dress your dark leafy green salads.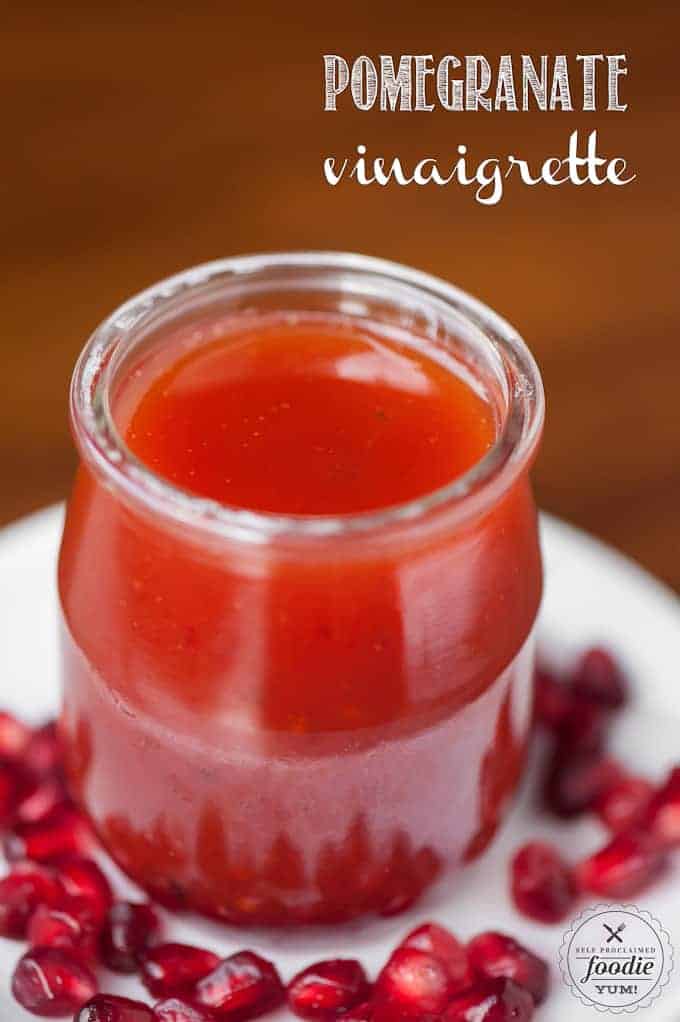 Fun fact: I couldn't properly spell the word vinaigrette until I started this food blog. Same goes for Worcestershire. Confession: I still have to look up Worcestershire… and I've never been able to properly pronounce it. Okay, onto this salad dressing. I have been buying case after case of delicious pomegranates at costco. They aren't super cheap, but they are oh-so-good. I love to put pomegranate arils – did you know that's what those fleshy seeds are called? – in everything from my oatmeal to muffins to cocktails. I've been adding them to my salads for a nice juicy crunch as well, so I figured it was only time that I made a tasty vinaigrette to tie those flavors of the salad together.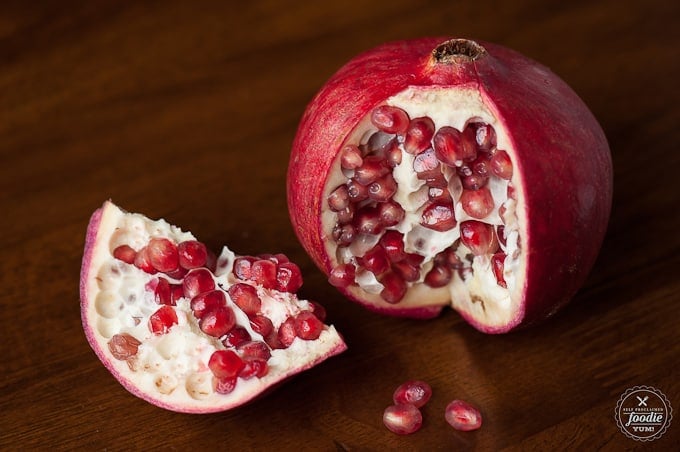 The secret to a delicious vinaigrette is a high quality olive oil. I recently got hooked on The Olive Table olive oil and will have a hard time using anything else. You can tell this from my half used, fingerprint covered bottle below. If you've ever smelled and tasted a really high quality olive oil, you know exactly what I'm talking about.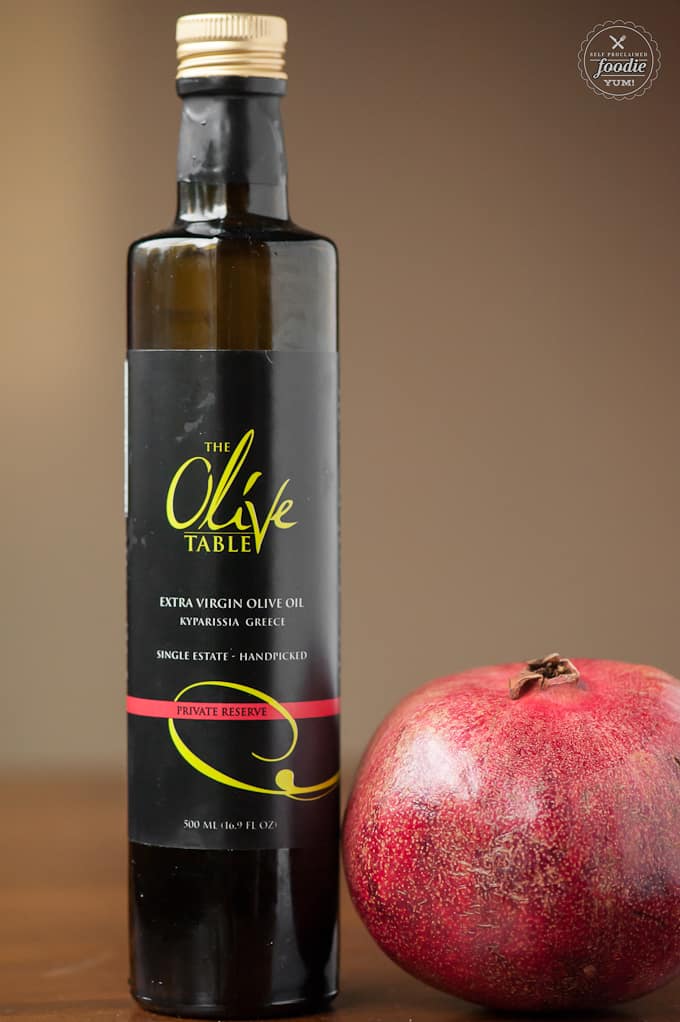 As you whisk your dressing together, it should mix well without the oil wanting to separate. If you find that you just can't get the oil and the remaining ingredients to mix into solution, continue to add more pomegranate juice to increase the acidity. Toss your favorite green salad in this light and healthy dressing and you'll be quite pleased with the result!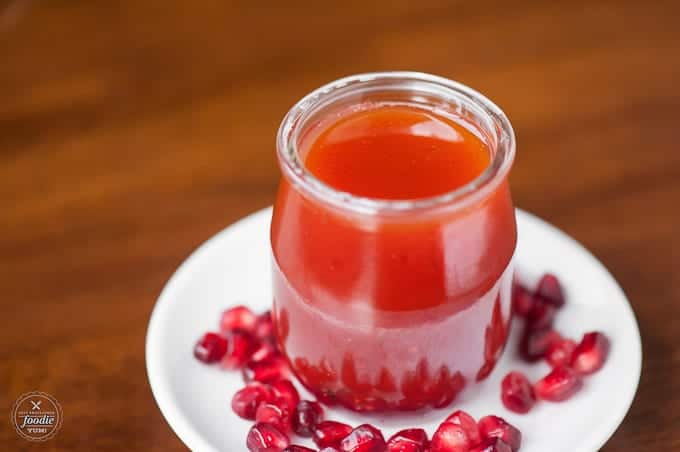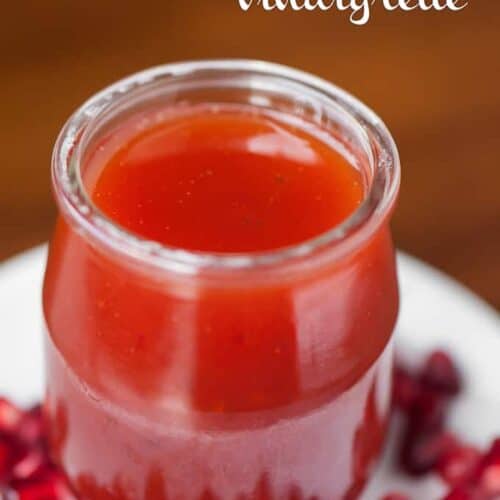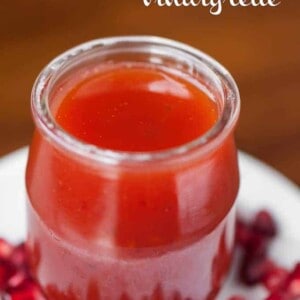 This Pomegranate Vinaigrette is a fresh and healthy way to dress your dark leafy green salads.
Instructions
Press pomegranate seeds thru a fine wire mesh sieve until you have 2 tablespoons of juice. Be prepared to get some splattered on your hand.

Add the olive oil, vinegar, sugar, salt and pepper to the pomegranate juice. Whisk until blended. Makes 1/2 cup. Add to your favorite salad.
Nutrition
Calories:
181
kcal
,
Carbohydrates:
5
g
,
Protein:
1
g
,
Fat:
18
g
,
Saturated Fat:
3
g
,
Sodium:
292
mg
,
Potassium:
48
mg
,
Fiber:
1
g
,
Sugar:
4
g
,
Vitamin C:
2
mg
,
Iron:
1
mg
Nutrition information is automatically calculated, so should only be used as an approximation.