You won't believe how easy it is to make this wonderfully delicious, perfectly fluffy and moist, slice-able Irish Cheddar Stout Bread.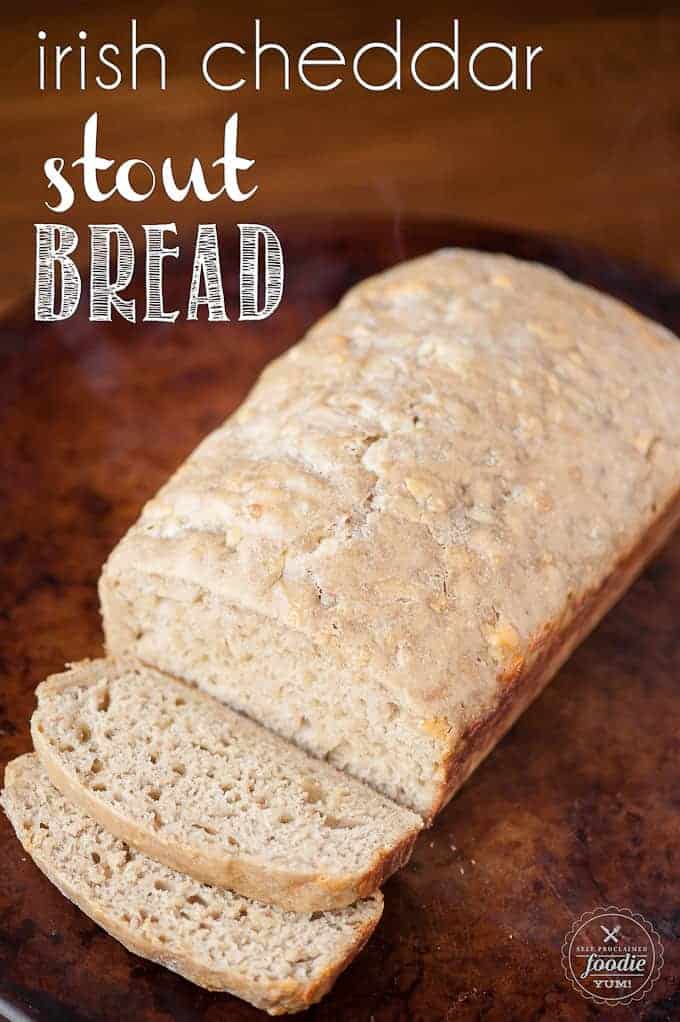 Oh beer bread, where have you been all of my life? How have I just now gotten to know how wonderful you are? Why do you have to be so easy to make and delicious? Why must you tease me so, prompting me to make loaf after loaf because I just can't get enough of you?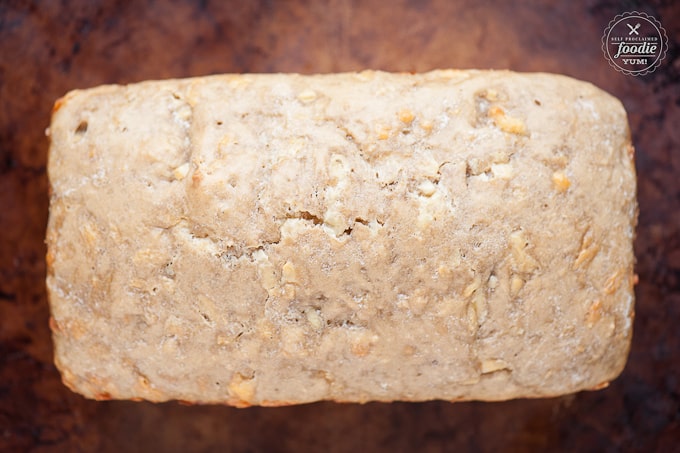 Have you ever made beer bread? If yes, why haven't you told me about this wonderful creation already? Hmmm? If not, let me tell you about it. Beer bread is basically the combination of beer and self rising flour. It yields a perfectly rising, perfectly spongy, perfectly flavored bread that is perfect for slicing. Because of the beer, you don't need to mess around with yeast and warm water and kneading. This is quite possibly the easiest way to make bread.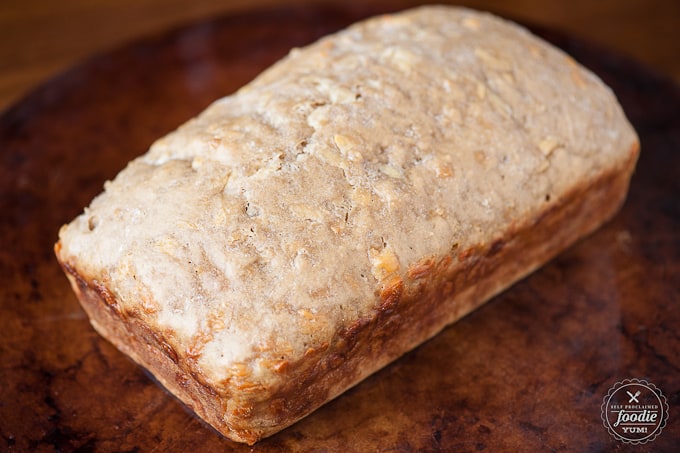 I have lots of different kinds of flour in my house: all-purpose, cake, bread, even coconut (which I have yet to use), but I don't have self-rising. Never fear. Self rising flour is basically flour with sugar, baking powder and salt (or something like that… I don't really know for sure). Anyhoo, the original recipe I used as inspiration called for self rising flour so I did a little research on how to make my own. No idea if it was correct, but my bread turned out perfect so I can say with confidence that I was at least on the right track. And since St. Patrick's Day is just around the corner, I went all out Irish style. I used Guinness stout for my beer, Kerrygold Irish Cheddar which has a sharp nutty taste, sort of like a really nicely aged gouda (i.e. heaven), and I even spent a few extra bucks and bought the Kerrygold Irish butter, which, in my opinion, is worth every penny. Now take my advice and go make this bread!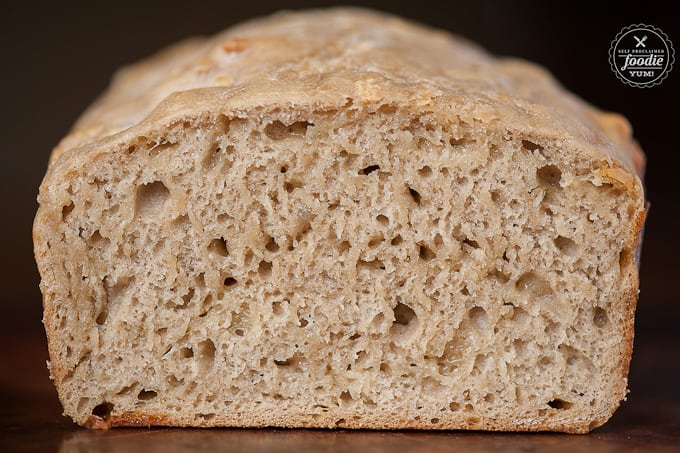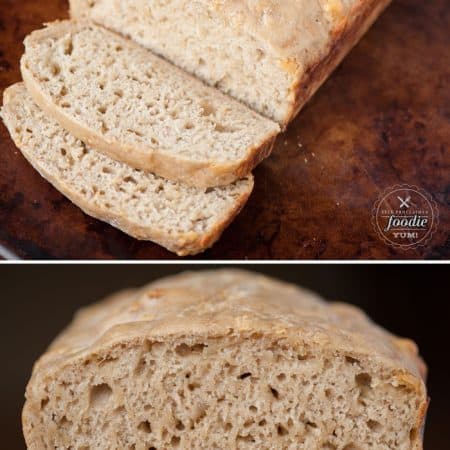 Irish Cheddar Stout Bread
You won't believe how easy it is to make this wonderfully delicious, perfectly fluffy and moist, slice-able Irish Cheddar Stout Bread.
Print
Pin
Rate
Total Time:
1
hour
5
minutes
Ingredients
3

cups

flour

1/3

cup

sugar

1

tablespoon

baking powder

1

teaspoon

salt

1

cup

shredded Irish cheddar

(I used Kerrygold)

12

ounces

stout

(I used Guinness)

1

tablespoon

butter

(I used Kerrygold)
Instructions
Preheat oven to 350 degrees F. Line a loaf pan with parchment and/or grease with butter.

In a large bowl, mix together the flour, sugar, baking powder, and salt. Add shredded cheese and toss together so that each piece of cheese is coated with flour.

Add the stout and stir just until fully mixed. Pour into prepared pan. Allow to rest (preferably in a warm room, but our house is rather cold) for 20-30 minutes.

Cook in preheated oven for 45-55 minutes or until an inserted toothpick comes out clean. Five minutes before removing from oven, rub the top of the bread with butter until its coated with a wonderful melted layer.

Remove from oven as well as from pan and cool on cooling rack. Serve warm with more butter. To store, wrap tightly in plastic wrap.