This Irish Cheddar Shepherd's Pie is the perfect comfort food, tastes even better leftover, St. Paddy's Day meal that your family will love.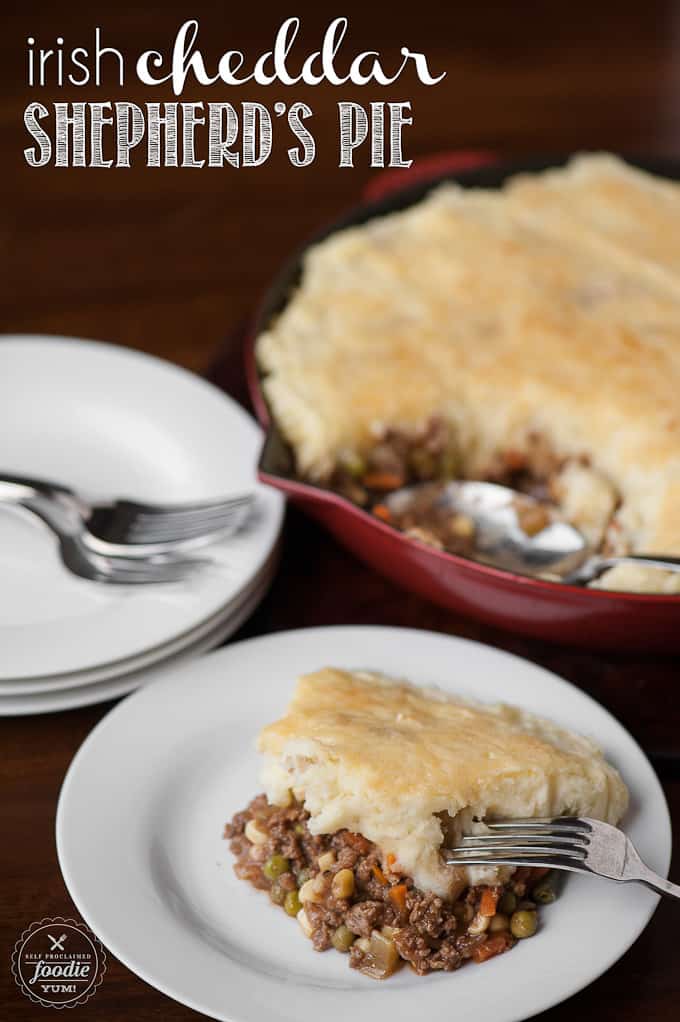 MY OTHER RECIPES
I've been making Shepherd's Pie for years. Long before I ever had a food blog. I almost always used leftover mashed potatoes. I almost always have leftover mashed potatoes when I make them. I think it has something to do with the fact that my brain still hasn't fully comprehended how much mashed potato one potato really makes.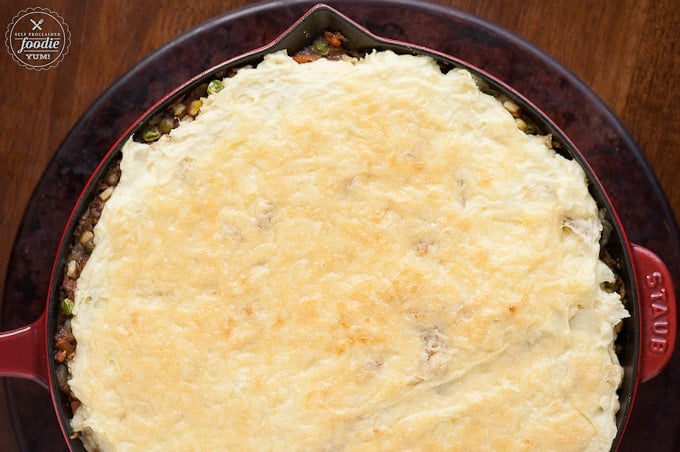 For this recipe, however, I made everything from scratch without leftovers so that I could tell you how to make it. I made the assumption that you don't always have leftover mashed potatoes in your refrigerator, like I do. I Irish'd up this recipe too by using Guinness stout to deglaze the pan and Irish cheddar to mix in with and top the mashed potatoes so that you can make it for dinner on St. Patrick's Day. Do I know if this is anything like a shepherd's pie they serve in Ireland? Nope, I have no idea. But I can tell you this is how I make it and it was damn delicious.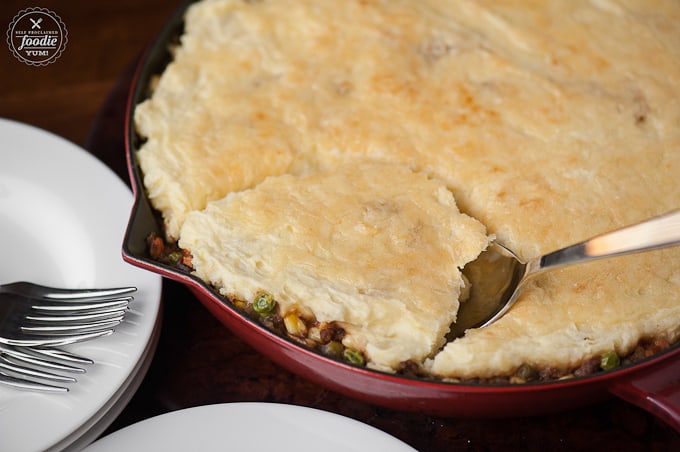 This recipe made enough to serve our family of four along with two good sized portions of leftovers, which were perfect for me to take to work because its one of those all-in-one meals. I can honestly tell you that this was the best shepherd's pie I have ever made. I'm so glad I have this food blog, otherwise I would have never written down the recipe and would have always looked back on this day as the best shepherd's pie ever, without any idea on how to recreate this masterpiece.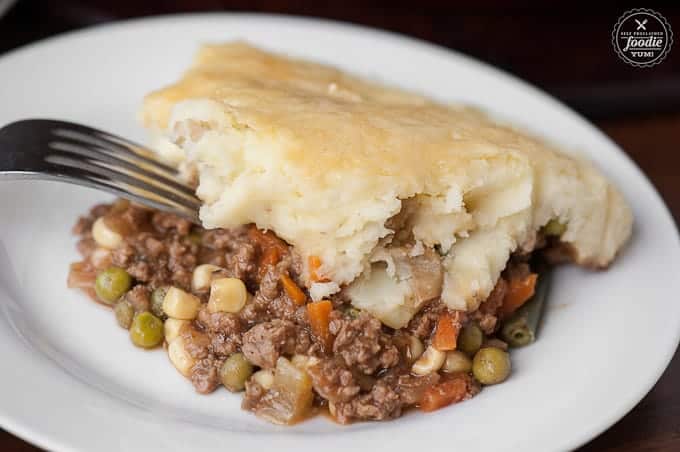 I love to use frozen veggies in this meal for the simple reason that they're easy to use. My most favorite veggies to use in shepherd's pie, as well as in things like chicken pot pie, is the organic foursome from Trader Joe's. It has exactly what I want in the exact proportions. Perfect.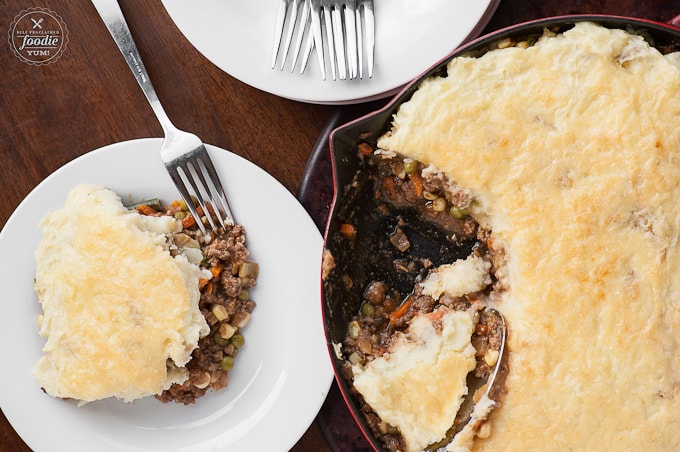 This Irish Cheddar Shepherd's Pie is the perfect comfort food, tastes even better leftover, St. Paddy's Day meal that your family will love.
Ingredients
1 1/2

pounds ground beef

1

medium onion, chopped

2

small stalks celery, chopped

3

ounces stout beer (I used Guinness)

2

tablespoons butter

2

tablespoons flour

1

cup beef broth

1

tablespoon tomato paste

1

tablespoon Worcestershire sauce

1/2

teaspoon salt

16

ounce package frozen veggies (I used Trader Joe's Organic Foursome with super sweet white corn, sweat peas, julienne sliced carrots, & green beans)

2

pounds potatoes, peeled and chopped (I used half russet with skin removed, half baby Dutch yellow with skin on)

2

tablespoons butter

1/4

cup buttermilk

1

large egg yolk

6

ounces Irish cheddar, grated

salt and pepper, to taste
Instructions
Save time by cooking the mashed potatoes while you cook the meat mixture (directions below).
Using a very large heavy bottom skillet, brown ground beef with onion. After cooking for about 15 minutes, add celery and continue cooking until meat is crumbly. Add stout and scrape the bottom of the pan with a wooden spoon to deglaze. Add butter and allow to melt, then sprinkle with flour and stir. Allow the flour to cook for several minutes before adding beef broth.
Add beef broth and stir mixture well. Add tomato paste, Worcestershire, and salt, stir well, and allow gravy to thicken while the mixture cooks, about 5 minutes. Add frozen vegetables and allow to cook until the entire mixture is nice and hot.
To make the mashed potatoes, boil the potatoes in water over high heat until very soft and tender, about 20 minutes. Drain and mash well with butter, buttermilk, egg yolk, salt (to taste) and half of the shredded Irish cheddar.
Add the mashed potatoes to the top of your beef mixture in an even layer. Top with remaining shredded cheddar.
Broil on low for about 15 minutes, until the top is golden brown.