This spicy and creamy Green Chile Cheddar Queso made with real sharp cheddar cooks up in just minutes and is the perfect cheese sauce for nachos or tacos.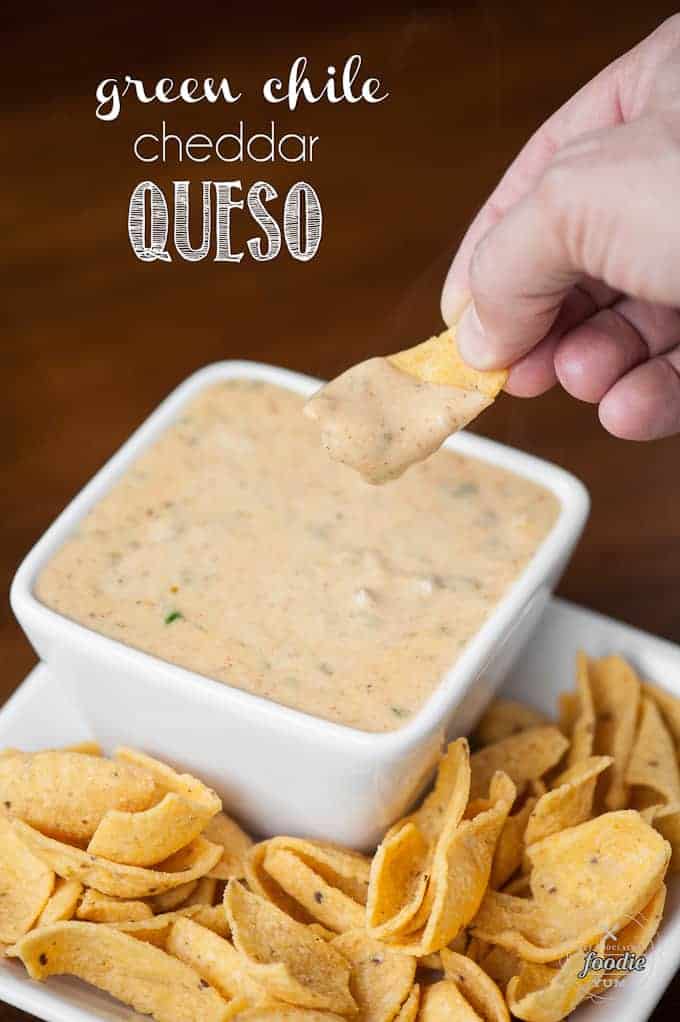 I went out to a work dinner the other night and we ordered nachos for the table. Sometimes a girl just needs nachos, amIright? Well, I couldn't believe what they brought out. It was a huge plate of greasy chips and all the nacho toppings you'd expect, but the cheese was just plain old cheese that looked like it had been microwaved to stick to the chips. I mean, that's how I made nachos when I was 12. No. An excellent cheese sauce is what's required. This one? Spicy and perfect.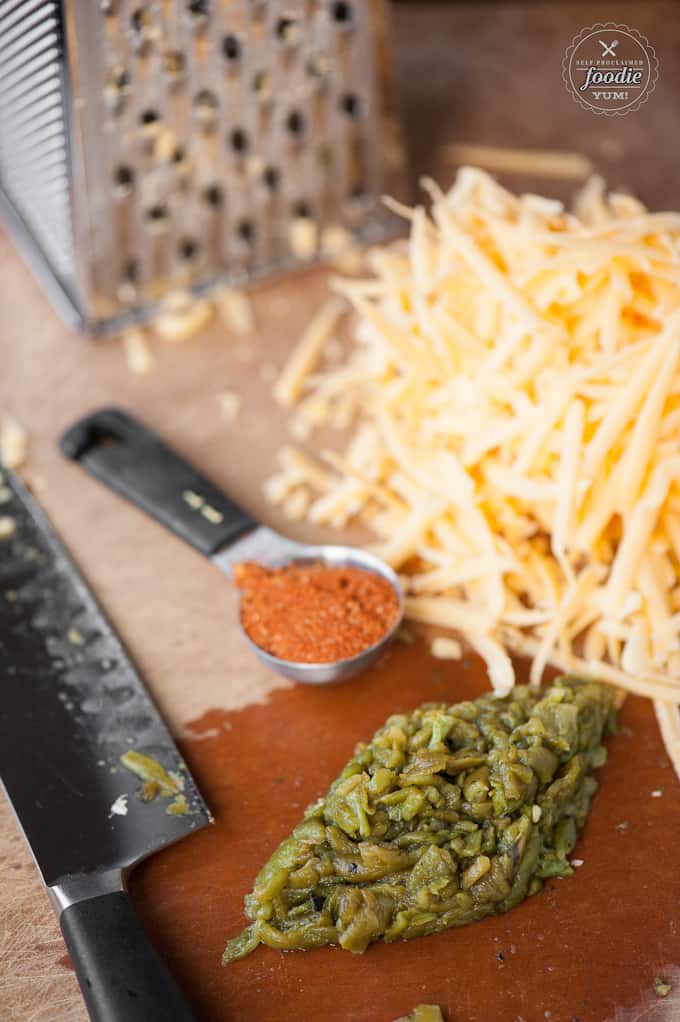 You know I'm a food snob. That being said, I refuse to microwave a block of processed cheese and call it cheese sauce. Its just unnatural. This one is made from real sharp cheddar cheese. I even grated it myself. Then, the additional flavor and loads of spices come from the diced green chile and the taco seasoning.

MY OTHER RECIPES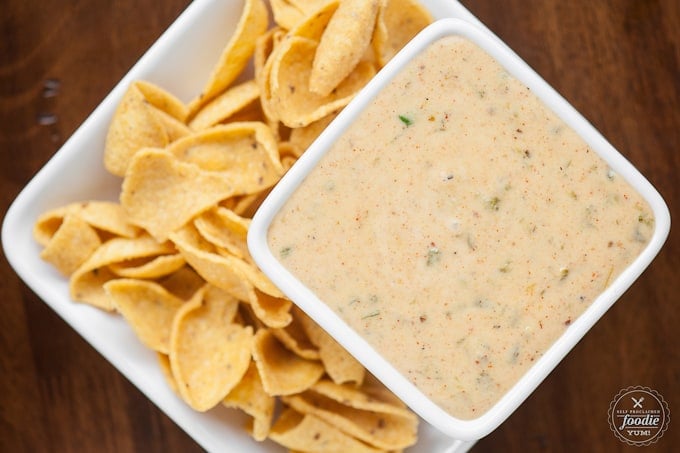 It is the perfect compliment to chips. Dip it or pour it over to make a nacho plate. Either way, you will be quite happy.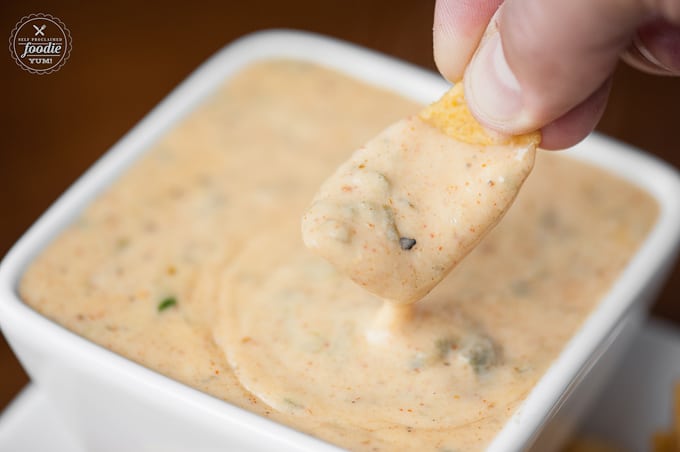 And because everyone is talking football these days because of the big game that's just around the corner, of course my mind is stuck on amazing game day recipes. I was in Albertsons the other day (lucky for me we have one just around the corner) and I saw all sorts of good stuff from Old El Paso™ that would be perfect for any game day party. You've got everything from chiles to sauces to seasonings to taco shells. This kit, however, really caught my eye because not only does it come with the sauce and seasoning, but it comes with two shells that I've really been wanting to try!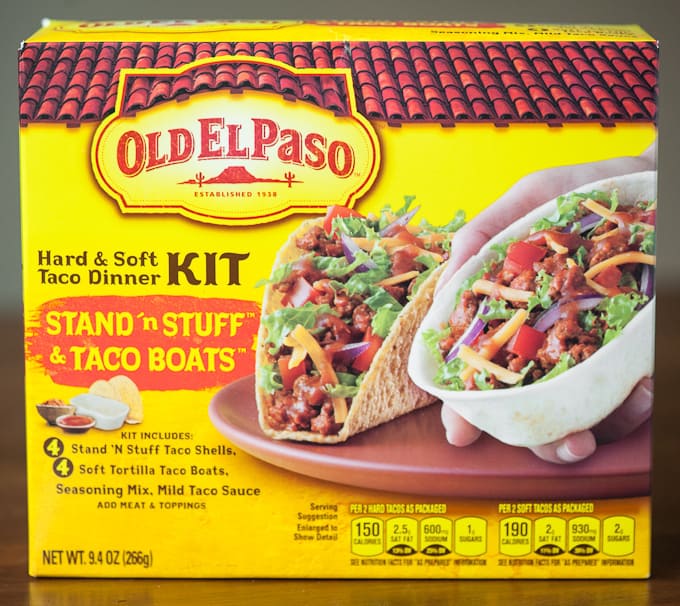 I think both these shells are pure genius. Genius, I tell you!  Their corn shells are flat on the bottom so your tacos actually stand up. Why, oh why, have we been settling for taco shells all these years that don't make sense? Then we have these awesome flour tortilla soft taco bowls. Once again – genius. Every try to eat a soft taco and everything falls out? Not with these. Cool, right?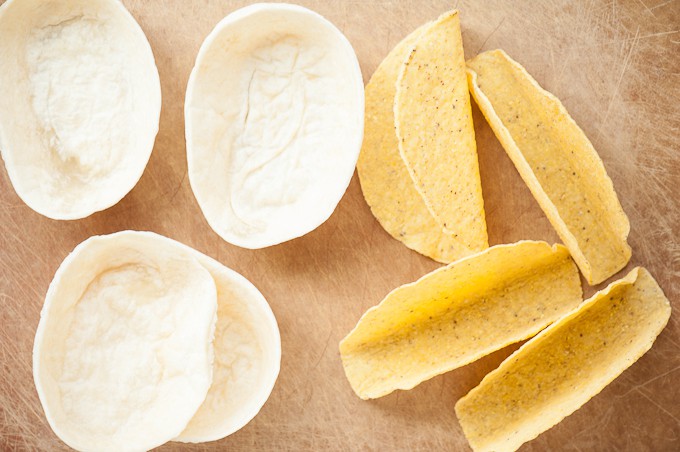 As I was making the queso my husband was pacing back and forth wondering when he was going to get to eat it. He was thrilled when I let him try my new game day creation as a complete taco. His response: "so good" (stated multiple times – he's a man of few words). As the maker of these tacos, I was thrilled that the hard taco didn't fall over and the soft taco held the contents.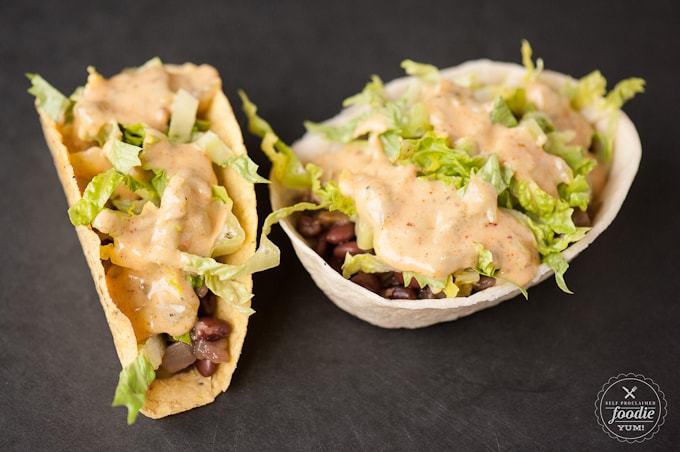 Imagine yourself watching the game and biting into this. Oh yeah.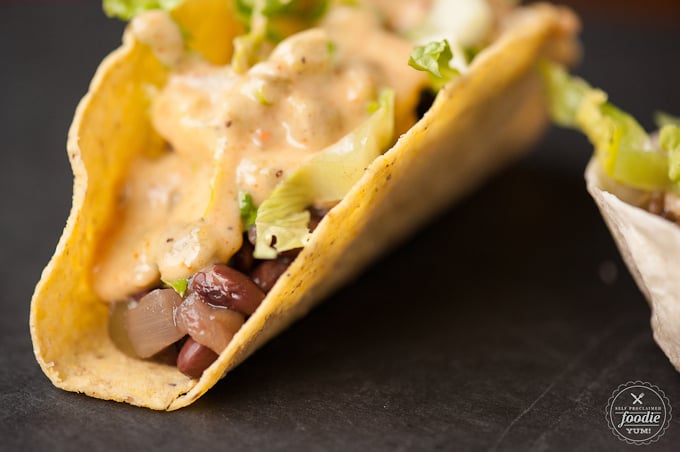 Green Chile Cheddar Queso
Ingredients
2 tablespoons butter
2 tablespoons flour
1 cup milk
1 1/2 cups sharp cheddar
1 (4.5 ounce) Old El Paso™ chopped green chiles, drained
1 tablespoon Old El Paso™ taco seasoning
Instructions
Melt butter in a saucepan over medium heat. Whisk flour into butter until smooth. Allow to cook for a couple minutes until the flour becomes fragrant.
Pour milk into butter mixture and whisk to combine. Cook and stir until mixture thickens, about 3 minutes.
Reduce heat to low and add Cheddar cheese, green chiles, and seasoning. Stir until cheese is melted, about 1-3 minutes more.
Serve hot with chips or tacos.
This is a sponsored conversation written by me on behalf of Albertsons. The opinions and text are all mine.