Healthy side dishes don't get any quicker or easier than Garlic Parmesan Roasted Asparagus made with Marzetti® Veggie Drizzle™ Finishing Sauce.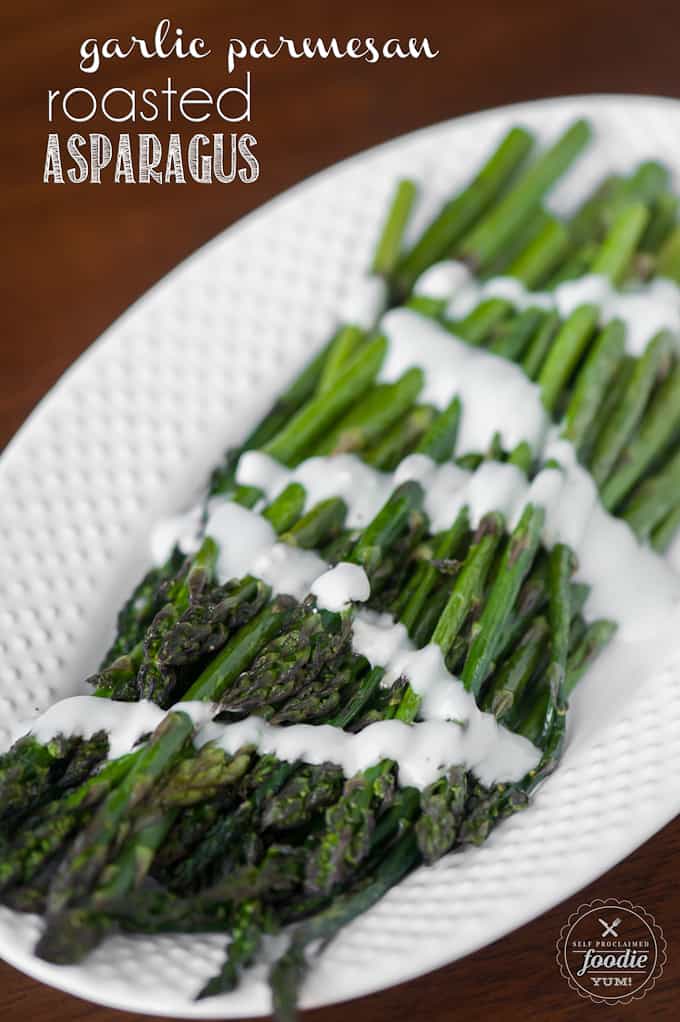 In between the gym and our three afternoon soccer games last Saturday, my family popped on over to the Farmer's Market and I picked up this gorgeous fresh spring asparagus. Every so often you'll see me photograph my fresh produce like its a work of art and that's because I am totally amazed by its natural beauty.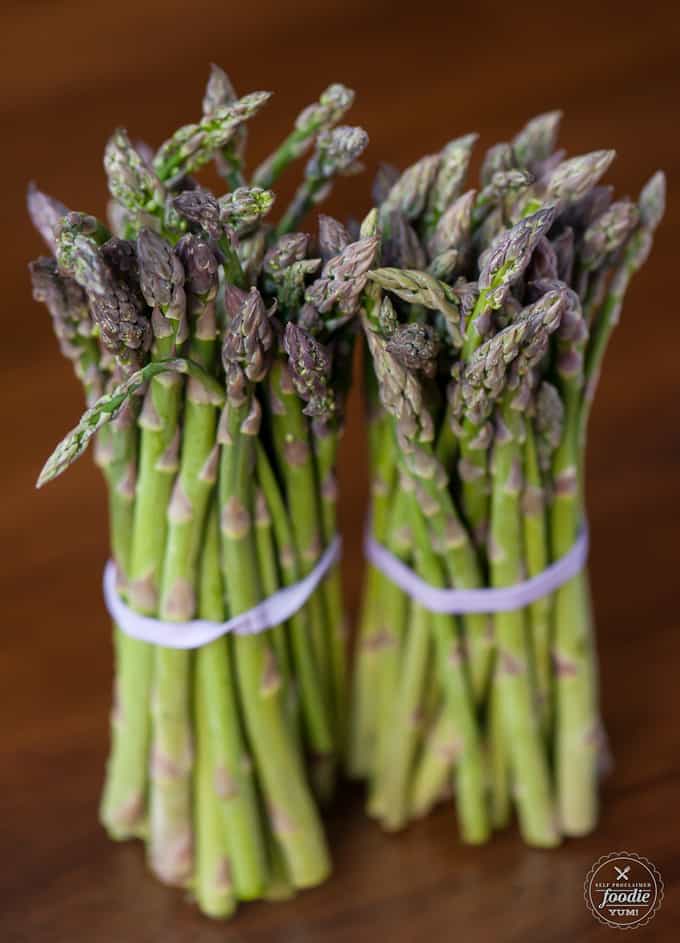 I mean, just look at the texture and color variations. I swear, some day I'm going to take all of my produce photos and have a canvas wall of nothing but fruits and veggies!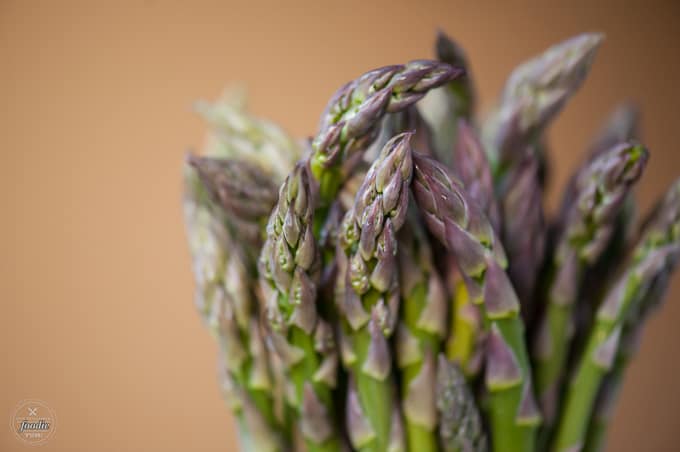 I cook with asparagus all the time. From including it in savory breakfast egg dishes to stir fries, I cook it as often as I can when its in season. I prefer the skinny stalks to the big fat ones because, to me, they are perfectly tender and delicious.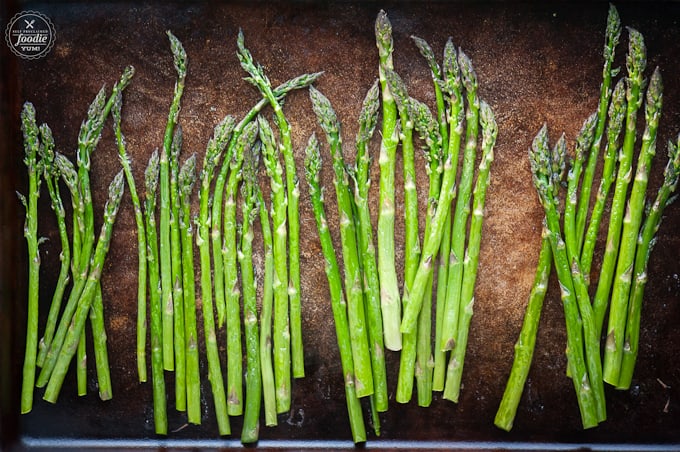 Roasting asparagus couldn't be any easier. I simply spray the spears with a light coating of olive oil and cook until they are tender and fragrant in a hot oven. BAM! Easy, right?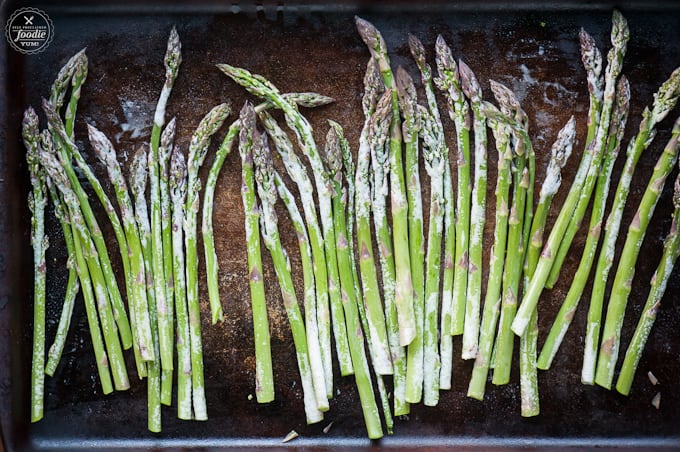 And as wonderful as plain asparagus is, we all know it needs a little something to finish it off with some extra flavor and make it dinner table ready, right?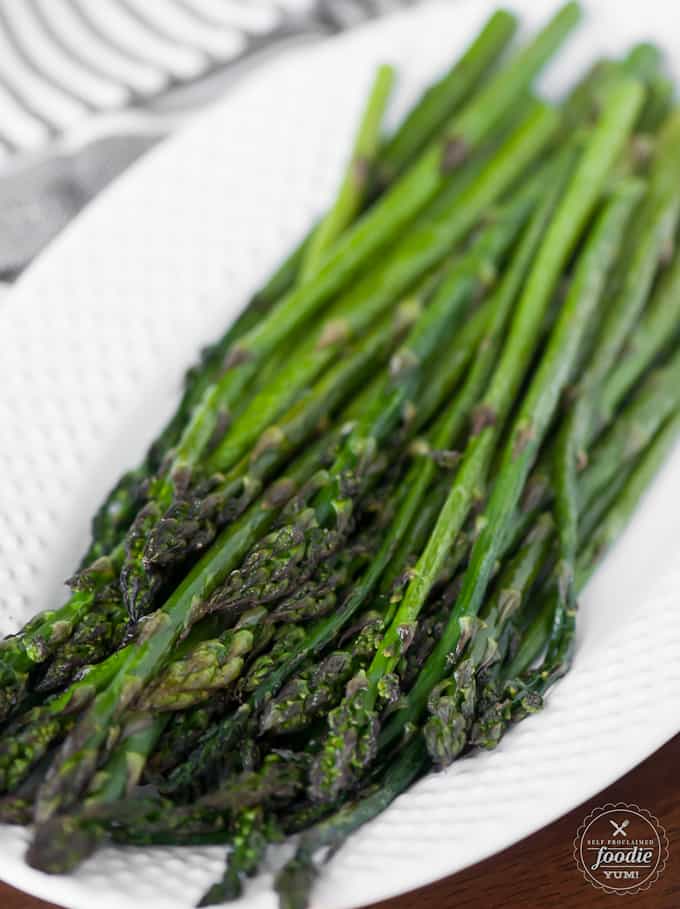 Enter: Marzetti® Veggie Drizzle™ Finishing Sauces. They are specifically made for use with cooked vegetables. Whether your veggies are steamed, grilled, roasted, or boiled, Marzetti® Veggie Drizzle™ Finishing Sauces add a splash of flavor that is sure to make any cooked vegetable the star of your meal. This is a refrigerated product and can be found in the produce aisle right next to your favorite pre-cut veggies, so its pretty easy to find when you're shopping for your next veggie side dish ingredients.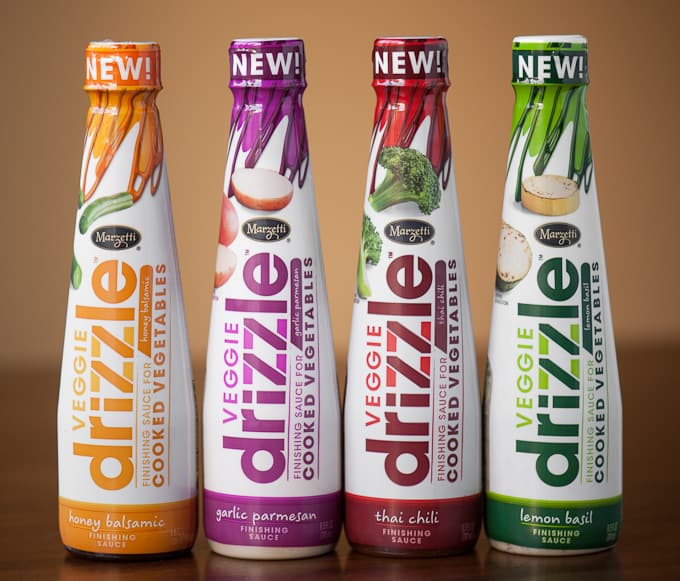 Marzetti® Veggie Drizzle™ Finishing Sauces are available in four flavors: Garlic Parmesan, Lemon Basil, Thai Chili, and Honey Balsamic. I, of course, have all four in my refrigerator, but for this particular side dish of roasted asparagus, I used my personal favorite, Garlic Parmesan, perfect for anyone who loves their sauces rich and savory. Plus, seeing as how there are only 45 calories in a serving, there was no guilt with the addition of flavor!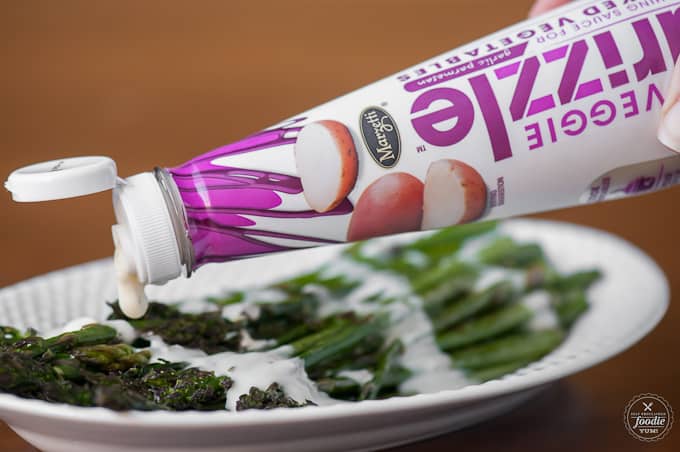 Think about how many wonderful veggies you can choose to serve your family – asparagus, broccoli, brussel sprouts, squash, carrots, cauliflower, corn, green beans, mushrooms, onions, peppers, potatoes, snap peas, zucchini… the list goes on and on. Whether they're steamed, roasted, or grilled – they're all relatively easy to make. Then, all you need to do is set some of these Veggie Drizzle finishing sauces out on the table and let your family determine which flavor their veggies will take on that night. Its a good way to keep things interesting. Let the kids zig-zag, swirl, or dollops , etc) – this is a great way to have fun flavoring your veggies!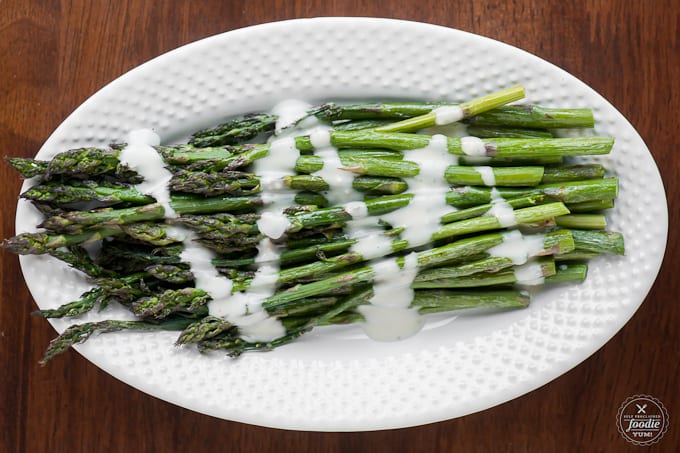 Not sure which sauce goes best with your favorite veggies? Here are some recommended pairings.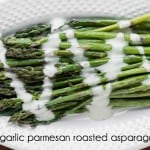 Garlic Parmesan Roasted Asparagus
Healthy side dishes don't get any quicker or easier than Garlic Parmesan Roasted Asparagus made with Veggie Drizzle finishing sauce.
Ingredients
1

bunch fresh asparagus

olive oil spray

or 1 tablespoon

Marzetti® Veggie Drizzle™ finishing sauce
Instructions
Preheat oven to 425 degrees F.

Lightly coat asparagus with olive oil and spread as a thin layer onto a baking sheet.

Bake in preheated oven 15-20 minutes depending on thickness of asparagus until tips start to turn golden brown and they become fragrant.

Transfer roasted asparagus to a serving dish and add Marzetti® Veggie Drizzle™ Finishing Sauce to flavor.
This is a sponsored post written by me on behalf of The Marzetti® Brand. All opinions are 100% mine.