Cranberry Fruit Dip, made from leftover homemade cranberry sauce and cream cheese, is the perfect party appetizer during the winter holidays.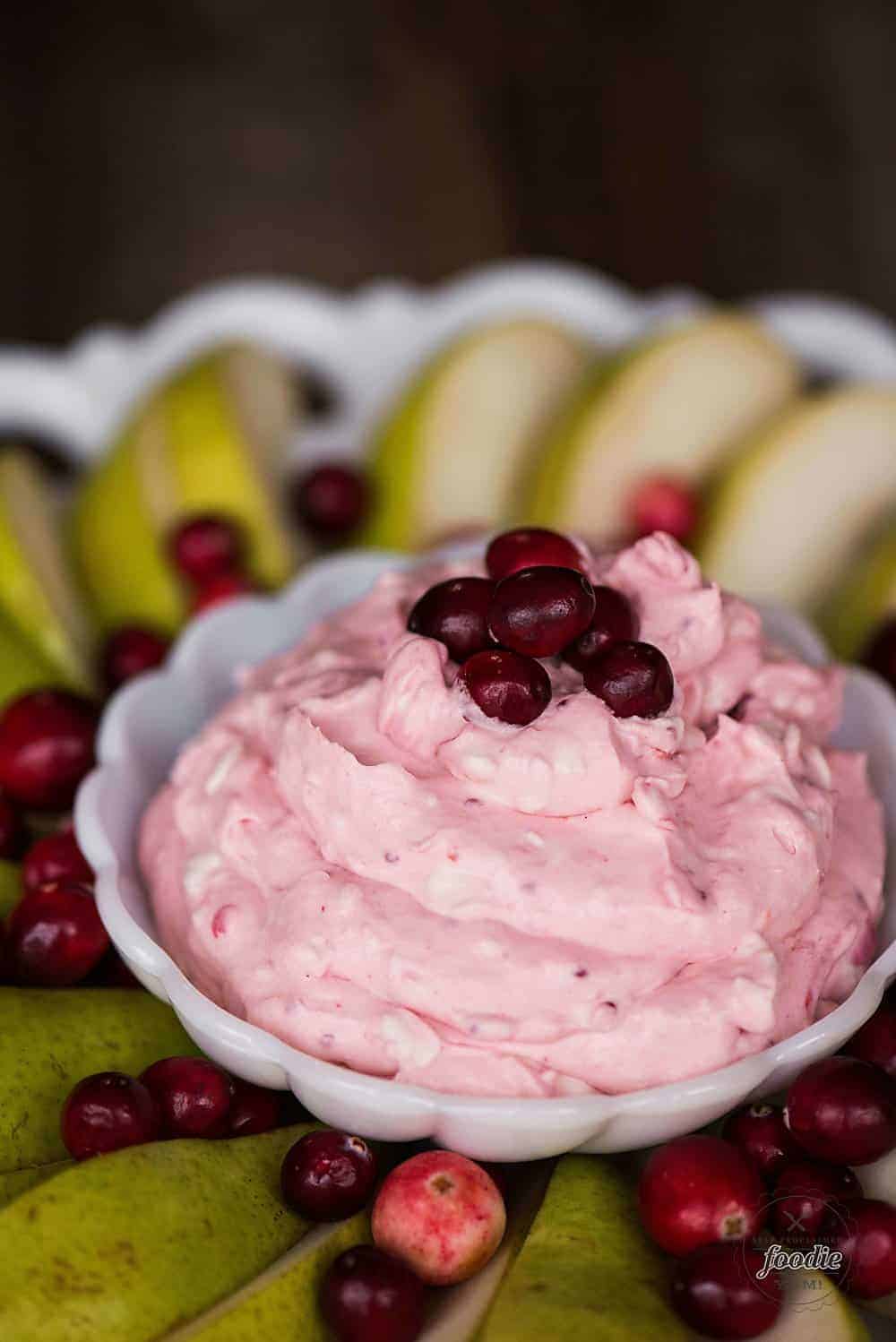 Cranberry Fruit Dip might just be your new favorite go-to holiday appetizer. Festive? Check. Pretty? Check. Sweet and delicious? Double check. Seriously, appetizer recipes don't get much easier than throwing a few ingredients into a mixing bowl and whipping them up until silky smooth.

MY OTHER RECIPES
As if you needed further reason to make even more fresh homemade cranberry sauce during the holidays, too! I'm the kind of cook who doesn't like to run out of anything I'm serving, so I always make more than enough. Well, if you find yourself with leftover cranberry sauce and don't feel like making a martini, or stuffed french toast, or cocktail meatballs with the leftovers, then this cranberry fruit dip might just be the recipe you choose!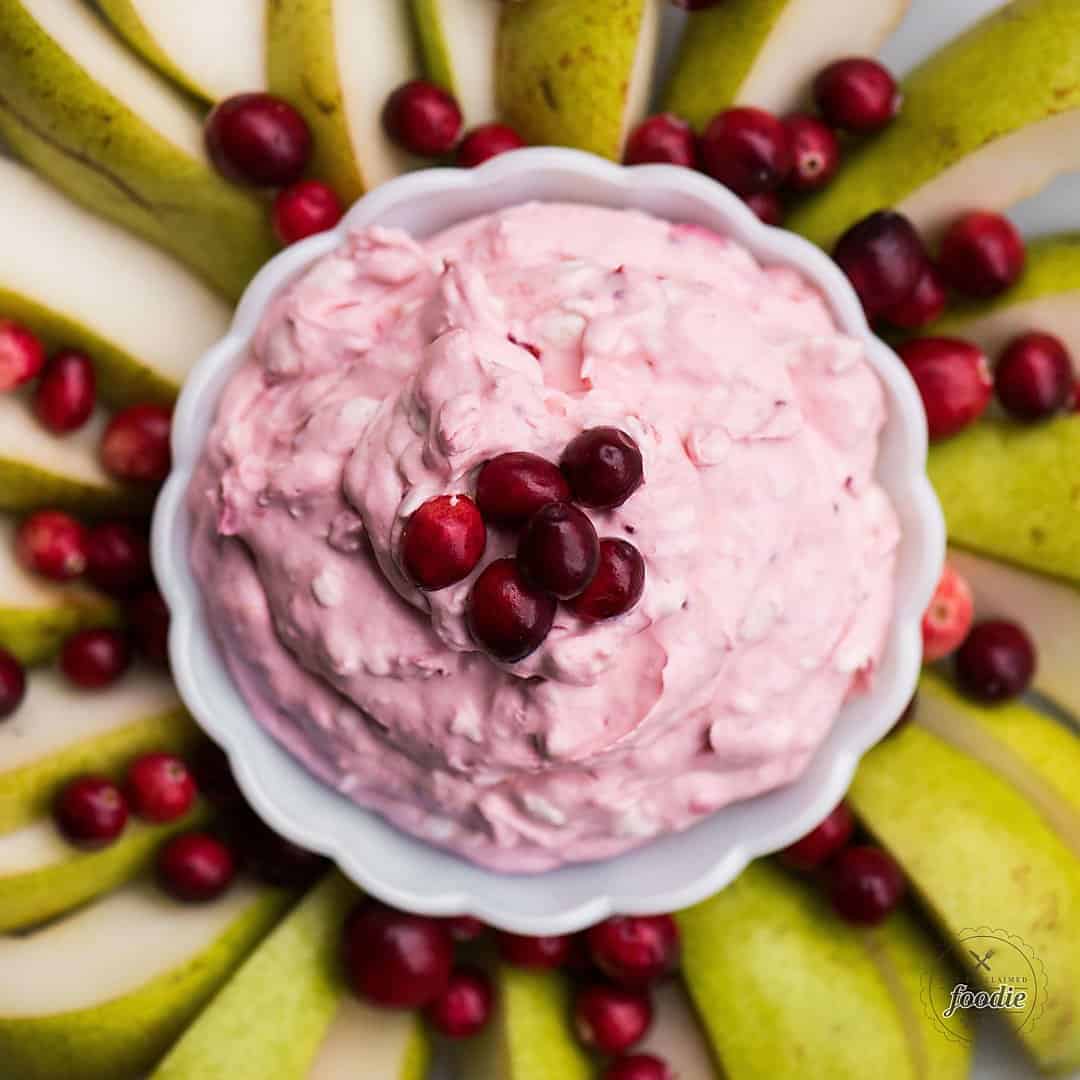 What to serve with cream cheese fruit dip?
Fruit, of course! But what kind of fruit? Well, that depends entirely on the type of fruit dip you're serving. For example, if you serve my cheesecake fruit dip, it is very soft and fluffy, so it goes great with berries. But, if you choose a fruit dip that isn't as easy to dip into without a serving knife like my chocolate fruit dip, then a harder fruit like an apple or a pear works best.
You can also serve your cream cheese fruit dip with cookies. I think biscotti are fabulous with appetizers like this cranberry fruit dip, and your party guests will love it too.