This Buttercup Squash Cake is everything a fall recipe should be. Roasted and pureed buttercup squash, applesauce, cinnamon, sugar, moist, delicious… YUM!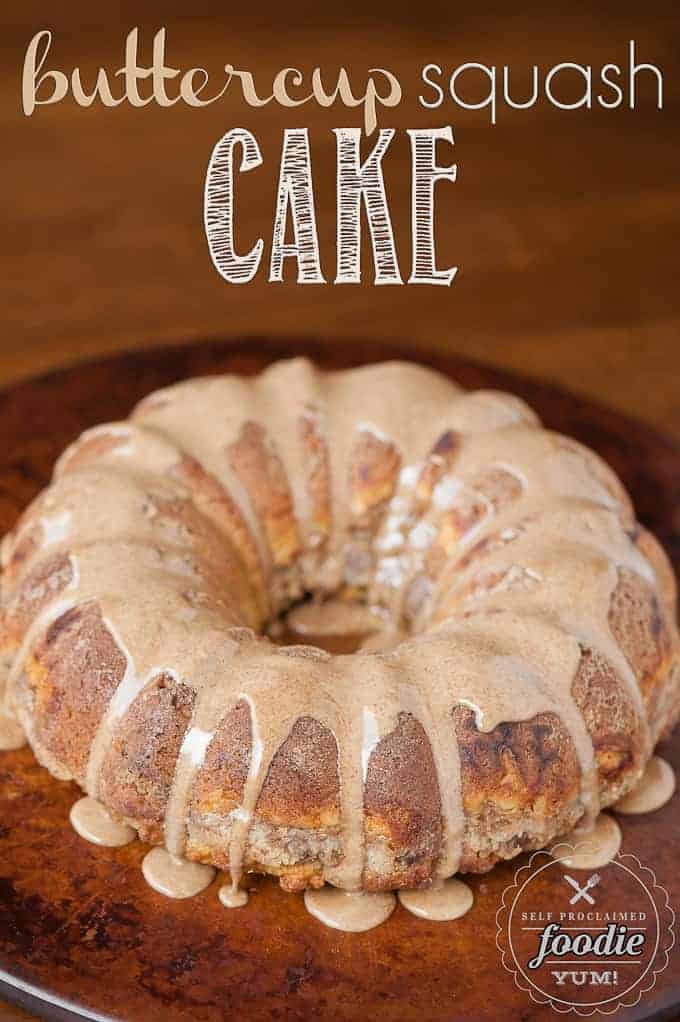 I'm super excited to post this recipe. I took something that, admittedly, doesn't taste super great on its own – a buttercup squash. When I first got this big green squash in my CSA box, I asked my facebook friends what I should do with it. The first response was from my older sister who replied "compost it". Buttercup squash isn't as naturally sweet as a Butternut or a Carnival squash, but once you roast that bad boy up and puree it, there are a million things you can make with it.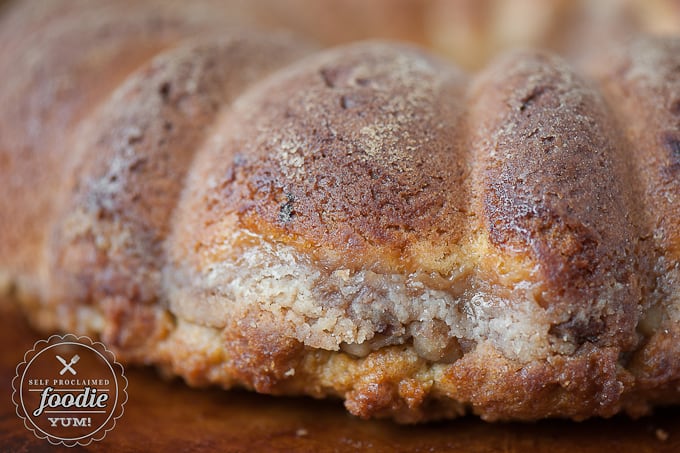 This cake ended up being so moist and flavorful and delicious. If you read through the recipe (of course you will… you have to be salivating over the photos by now, right?), you'll see that there's a layer in the middle of the cake made of applesauce, nuts and sugar, OH MY! Now, of course you can use any old applesauce, but my cake turned out especially killer because I made it with my homemade vanilla bean honeycrisp applesauce. Top all that wonderfulness with a cinnamon sugar glaze and you are on your way to a straight up food coma.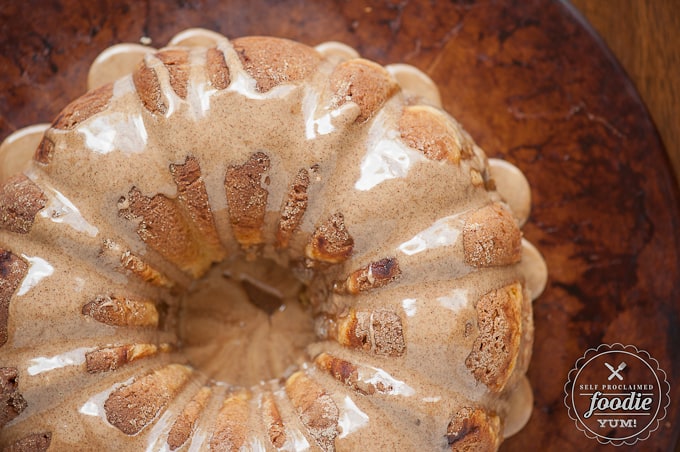 Picture Homer Simpson staring blankly and salivating uncontrollably at the thought of a donut… Yeah, that's me right now staring at the photos of this cake. Typically, our family shows great restraint when it comes to desserts and we try to bring some into work to prevent ourselves from eating the whole damn thing. Well, this round the cake won. Or perhaps I should say our mouths won, and our hips lost. I consider Fall and the first part of Winter my "hibernation period". You see, this time of year is meant to load up on all things delicious. Leave the healthy food and portion control and regular fitness routine for January. Let's enjoy what these next few months have to offer!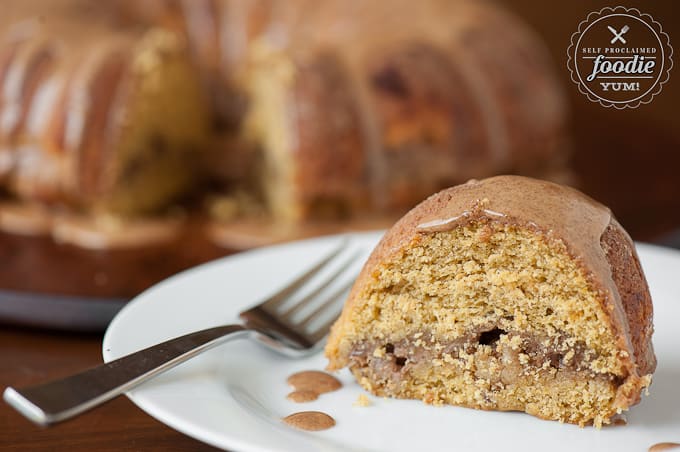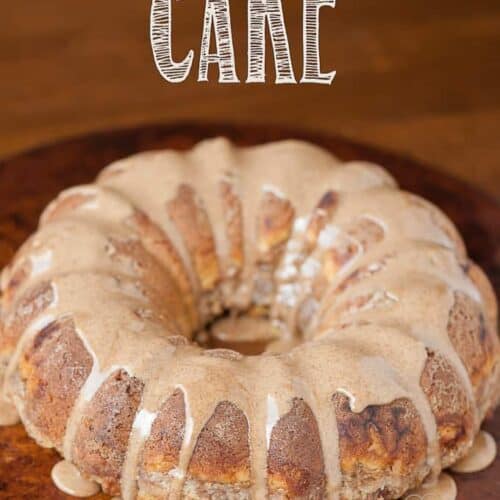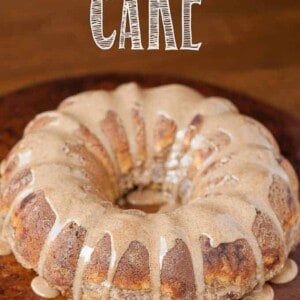 This Buttercup Squash Cake is everything a fall recipe should be. Roasted and pureed buttercup squash, applesauce, cinnamon, sugar, moist, delicious... YUM!
Instructions
Preheat oven to 350 degrees F. Prepare a bundt pan by heavily greasing with butter and dusting with a thin layer of flour.

To make the crumble, mix brown sugar and flour in small bowl. Use fork or pastry blender to cut in cold butter to make course crumbs. Mix in nuts, cinnamon, and pumpkin pie spice. Set aside.

To make the cake, mix dry ingredients (flour, baking powder, cinnamon, baking soda, pumpkin pie spice, and salt) in small bowl. Set aside.

In stand mixture, cream butter and sugar on high speed until very well combined, light, and fluffy. Beat on high for five minutes, using a scraper to loosen sides and bottom half way through. Once thoroughly combined, scrape sides again. Slowly mix in eggs, one at a time. Once eggs have started to combine, turn the speed up to medium and beat for about 30 seconds. Once again, scrape sides and bottom of bowl. Add pureed squash and vanilla. Stir on low and then once combined, increase speed to medium and mix for about 30 seconds until well combined. Scrape bowl.

With speed set to low and the mixer running, scoop dry ingredients into bowl one spoonful at a time. Once all the dry ingredients have been added and are somewhat combined, increase speed to medium to thoroughly mix, about 30 seconds. Batter will be very thick and sticky.

Scoop half the batter into the prepared pan and spread the best you can. Pour the applesauce over the batter and spread to create an even layer. Sprinkle crumb mixture evenly over applesauce. Finally, scoop remaining cake batter on top of the crumb mixture and do your best to spread it evenly. The cake mix may not entirely cover the crumb mixture.

Bake in preheated oven for 50-55 minutes or until a knife inserted comes out clean. Remove from oven and allow to cool in pan slightly, about 5 minutes, before inverting onto plate.

Whisk together glaze ingredients and drizzle over inverted cake. Serve warm or at room temperature. Store in airtight container.
Nutrition information is automatically calculated, so should only be used as an approximation.