This spicy Southwestern Chili made with ground beef, chorizo, green chile, black and pinto beans is a hearty meal perfect for tailgating on game day!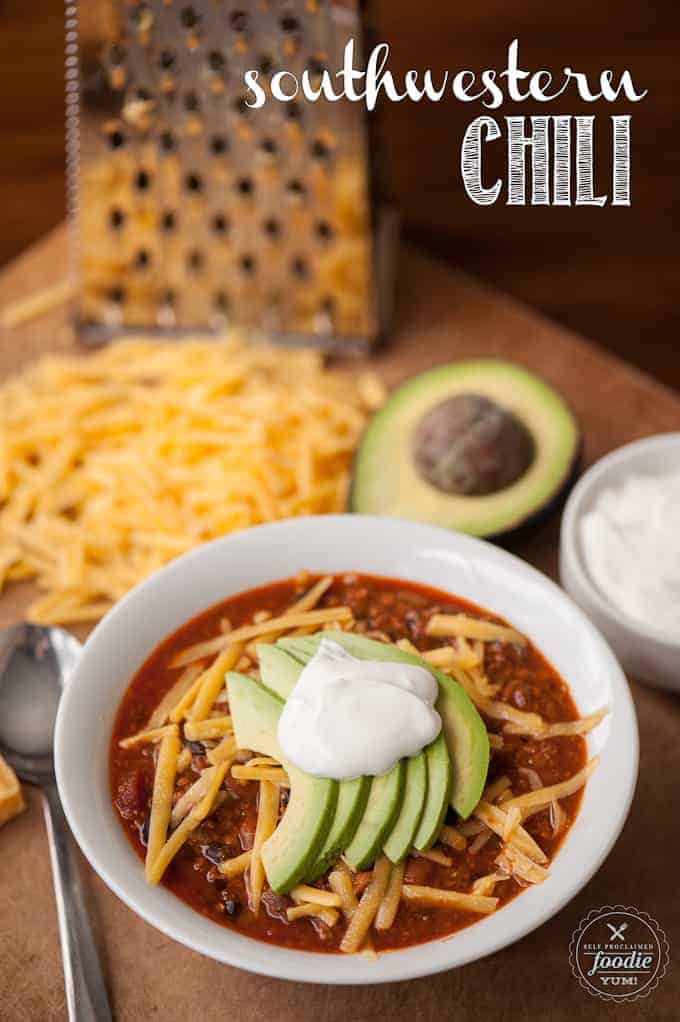 I'm a huge fan of chili. Rarely do you find such a comforting, filling meal that is not only really good for you (depending, of course, on how you make it and the toppings you choose) but so versatile in terms of how different it can taste depending on the recipe you choose. If you do an internet search for chili recipes, you'll be overwhelmed by the choices. I've even made a handful of variations myself.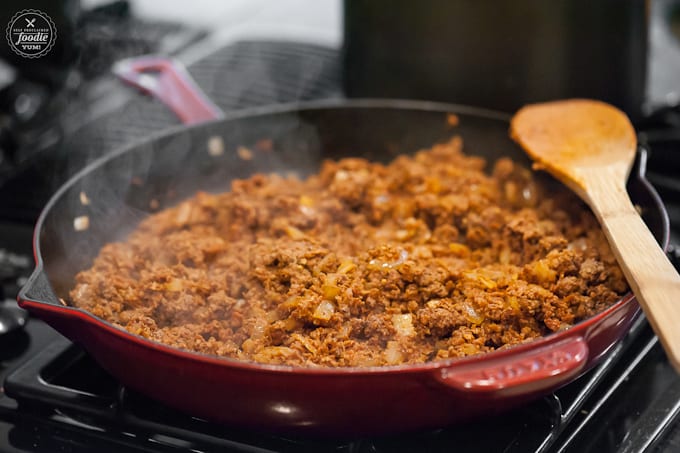 This Southwestern Chili, however, turned out quite different than the traditional chili recipes that I've made. I always start from my tried and true chili recipe and tweak it from there. In my opinion, a good chili must have meat, beans, tomatoes, beer, and a lot of flavor. Where you take it from there is entirely up to you.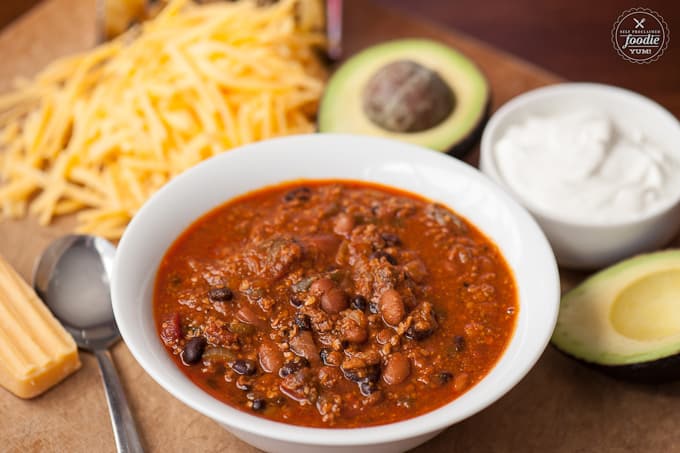 For this variation I stuck with my Southwest theme by mixing in chorizo with my ground beef, using a Mexican beer rather than a wheat beer, incorporating black and pinto beans rather than traditional kidney beans, and for that added kick I mixed in some roasted Hatch green chile. Depending on the chili you use, this can take the spice level from moderate to "this will make your face sweat" spicy. We prefer the later.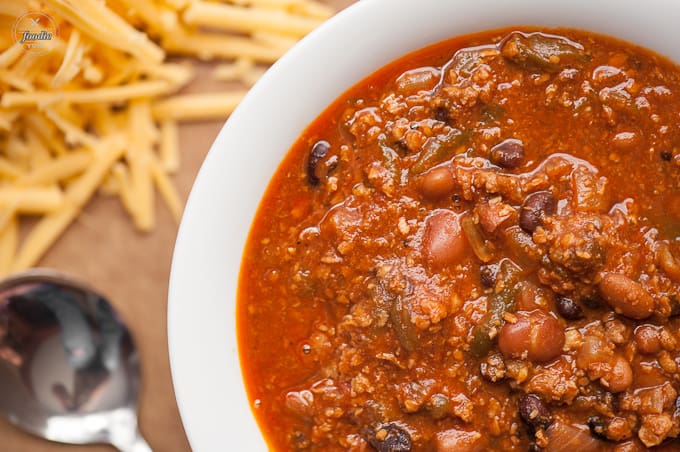 When I think of tailgating, I think of food. If you follow my blog, you'll know that I'm not really a team sports person. That doesn't mean I don't love tailgating parties and game day grub! The thought of getting together before a game and cooking up delicious food while enjoying the company of good friends puts a huge smile on my face. I think about the fall season and that is what I see. When you think of tailgating, a hearty flavorful chili should be on your mind!