Just imagine how tasty these mouthwatering cured meats, marinated veggies, fresh greens, and melty cheese on this Loaded Grilled Italian Sandwich taste!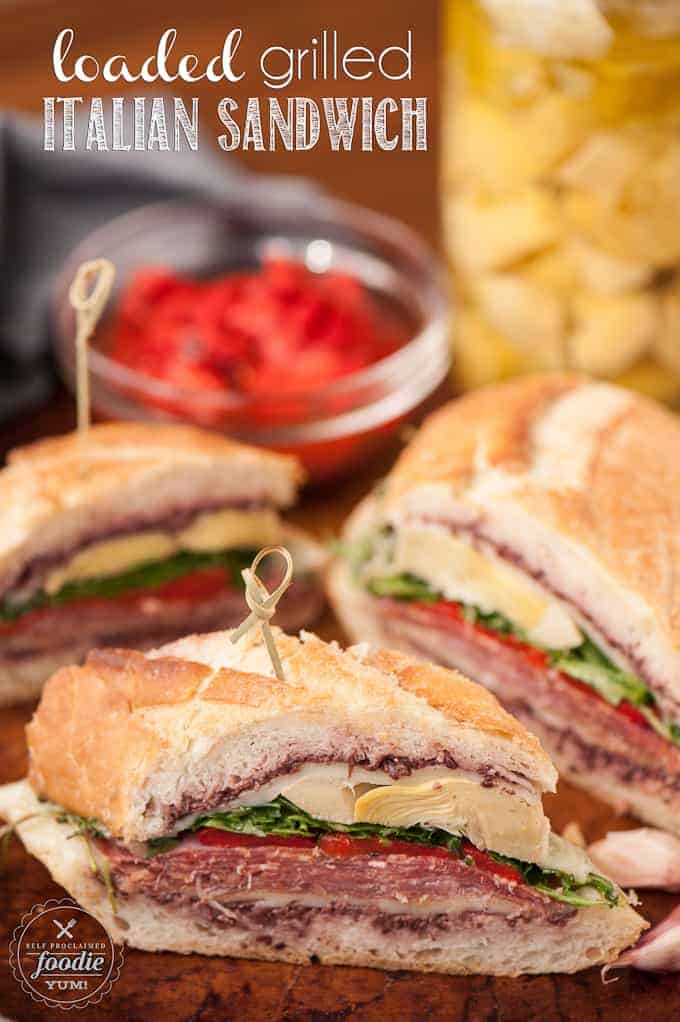 If there's one thing my husband loves, it's a good sandwich. Now, show him a sandwich like this that's full of the things he loves – namely cured Italian meats like salami and prosciutto – and he's one happy man. I try to make food like this right before asking for something that he might normally disagree with to see if it sways his decision!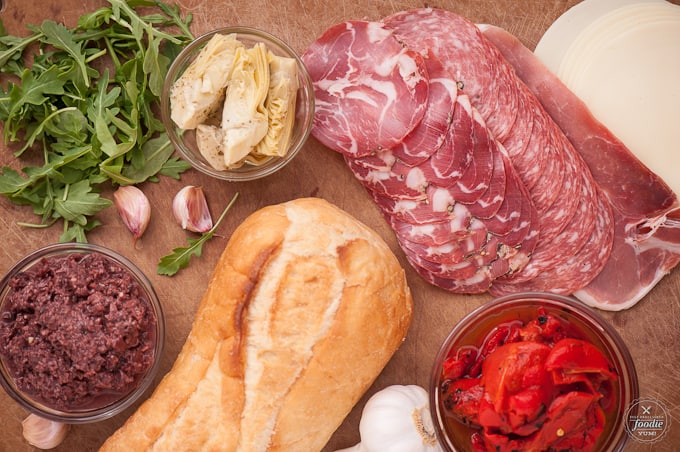 In all seriousness, who doesn't love a good sandwich, really? What's not to love when you combine so many different flavors and textures in between two pieces of crusty bread.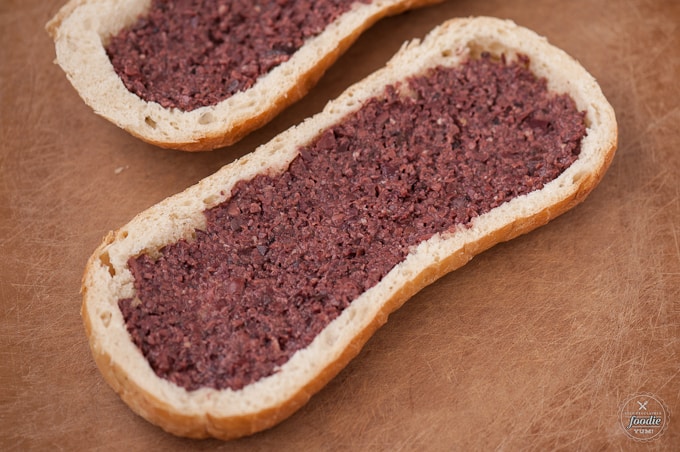 One of my pet peeves when it comes to sandwiches, though, is either a sandwich that's too big to bite (or if you're successful, it's not pretty) or a sandwich that has too much bread. One really must have the right bread to filling ratio. If you plan on using a nice crusty Italian loaf like I did, there's a secret.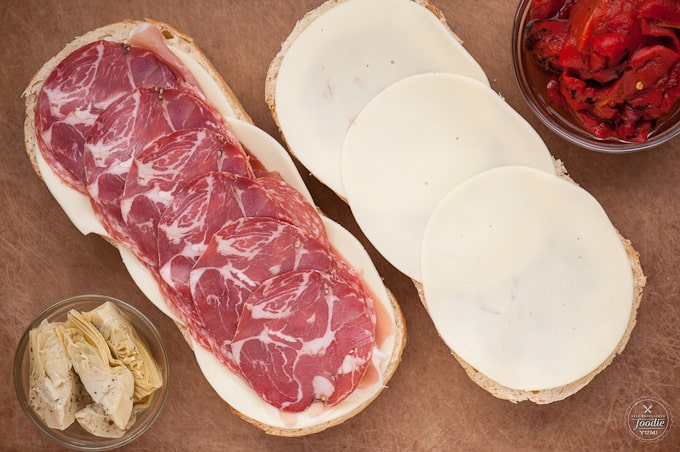 You must scoop the inside of the loaf out to make room for all the fillings. No need to waste all that delicious bread – just let it dry out and then run it through the blender or the food processor and turn it into bread crumbs. This way you have this wonderful void in which you can properly layer your filling ingredients without risk of dislocating your jaw while attempting to eat such a massive sandwich. Creative, right? Now keep in mind you have to choose a bread with a pretty tough outside to hold up to such manipulation, but once you do the end result is so incredibly worth it.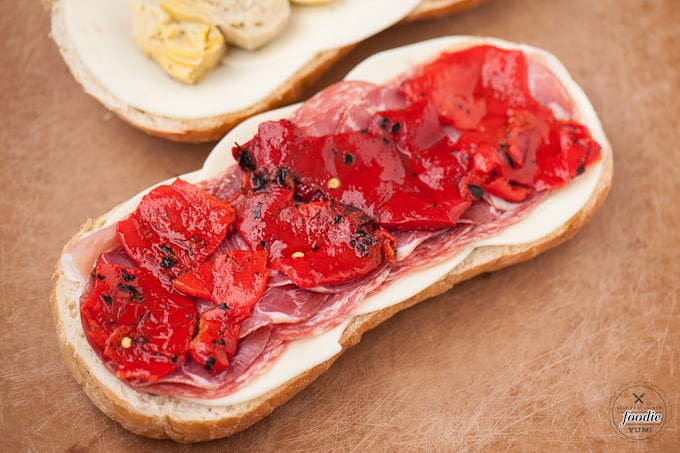 Now, one could assemble this sandwich and call it good, however I'm not that kind of girl. If I'm going to combine all of these amazing harmonious ingredients into one sandwich, then I'm going to take it to the next level and grill it up so the cheese gets all nice and melty and all of the other ingredients are heated through.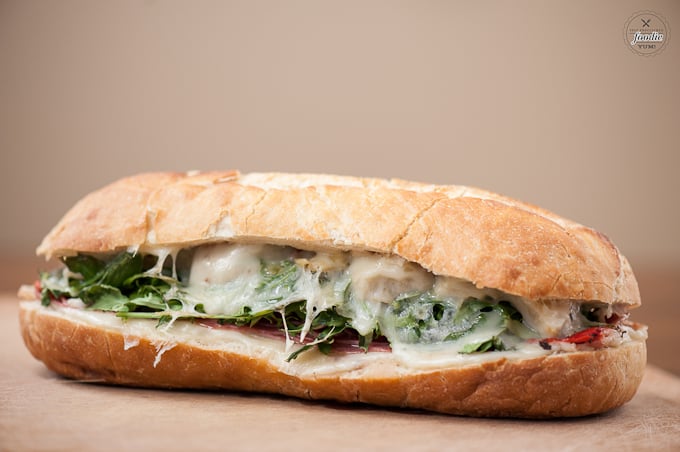 Trust me – that is an insanely delicious sandwich you're looking at right there. Now, can you imagine standing in a cool parking lot as the fall weather creeps in waiting for your favorite team to take the field, and you and your friends pull one of these sandwiches off the grill to devour before you head into the stadium? Oh yes.