Homemade Hazelnut Brittle is a quick and easy treat that is sure to satisfy any sweet tooth craving, especially during the holidays.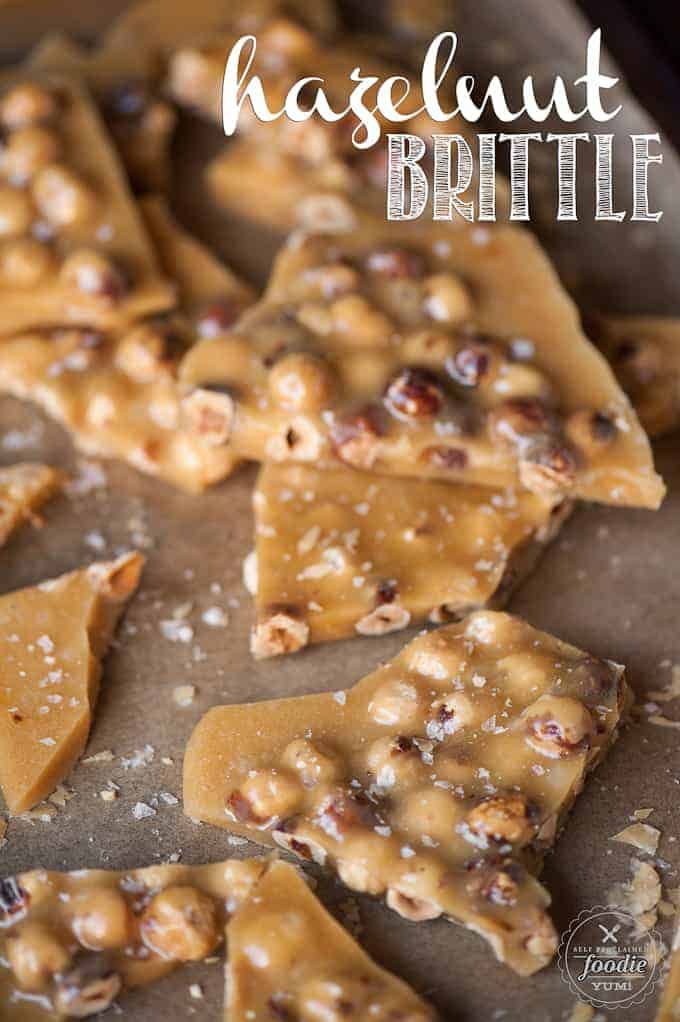 Welcome to day 3 of 12 of my holiday treat series. Sheesh... that's going by fast. I supposed I'd better make the rest of my planned recipes!

This was my very first time making homemade brittle. Last year I was deathly afraid of boiling sugar. This stemmed from a tragic boiling sugar accident from when I was a youngster and my sister accidentally (or so I assume) draped a loaded spoon of boiling sugar above my hand, leaving a trail of burnt flesh in its wake. We were gluing homemade gingerbread houses together. I'm pretty sure that hurt more than child birth. Hence, I was afraid of boiling sugar, especially once it got past the boiling point of water (sugar goes much, much hotter).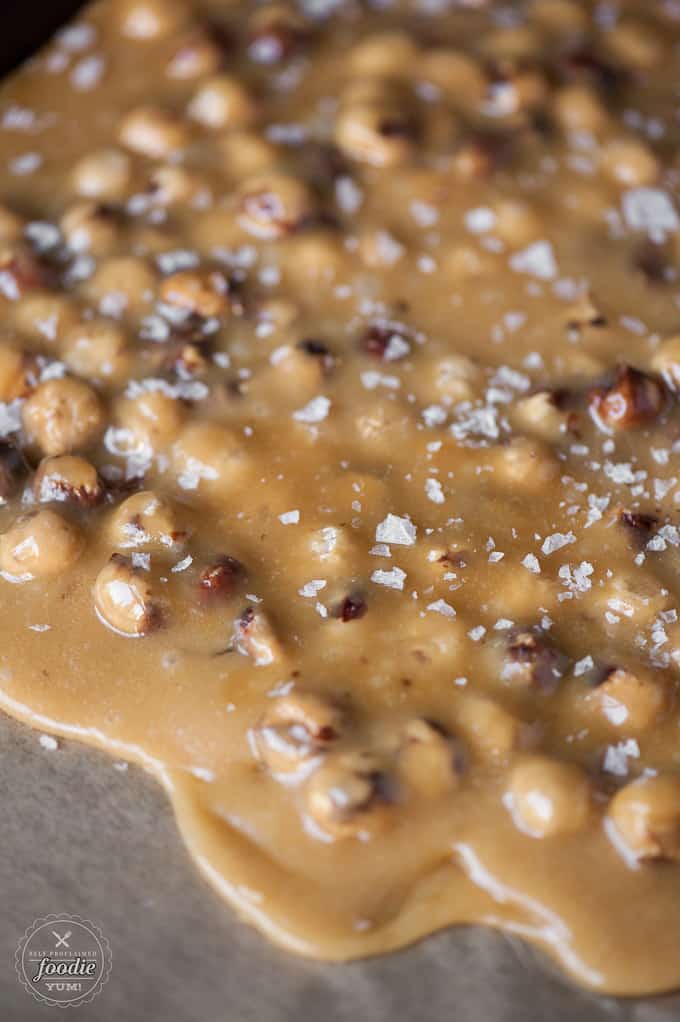 Fortunately for me, and the recipients of my boiling sugar concoctions, I tackled my fear last year when I made my salted vanilla bean caramels and haven't looked back.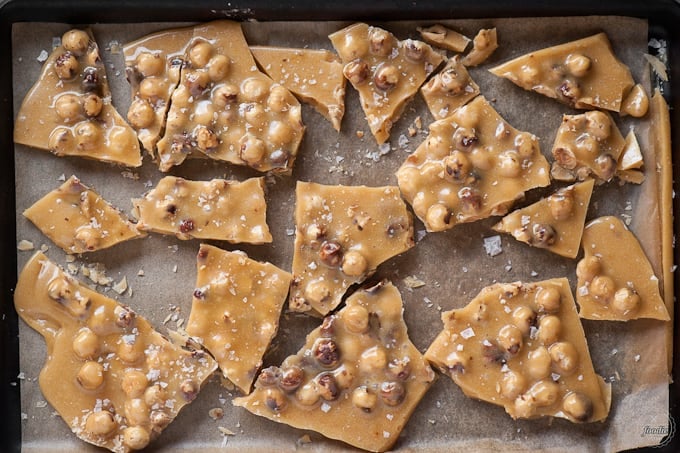 I wasn't going to be satisfied with plain old peanut brittle. I was going to step up my game and make cashew brittle, but then I thought "I'm in Oregon and we are the #1 producers of hazelnuts, so it should be hazelnut brittle". The fact that I had a bag of raw hazelnuts that I bought at the farmers market that were just begging to be roasted combined with the fact that I didn't have to go to the store to buy cashews also played into that decision a wee bit too.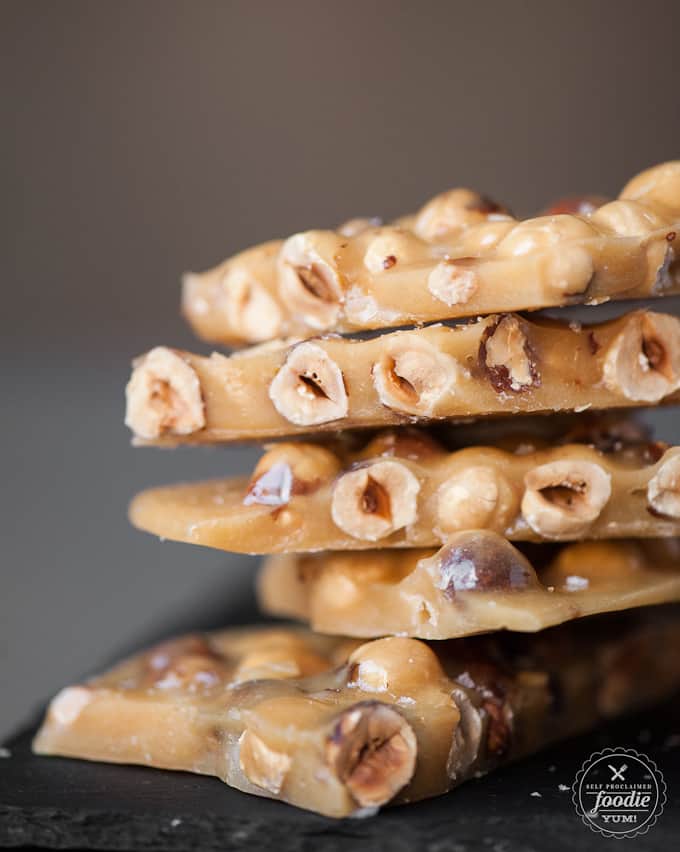 I'm happy to say that this brittle turned out so rich and buttery and sweet. Its the kind of brittle that cements your molars together - and that's a very good thing. I wasn't sure if I should add the hazelnuts in whole or if I should break them apart. I opted for whole and I'm so glad I did for two reasons: First, I think they look really cool and second, they break apart perfectly if they happen to be on a seam where you break the brittle. And may I add... if you've never broken up a sheet of homemade brittle, it just may end up being one of your most favorite things you do in your life!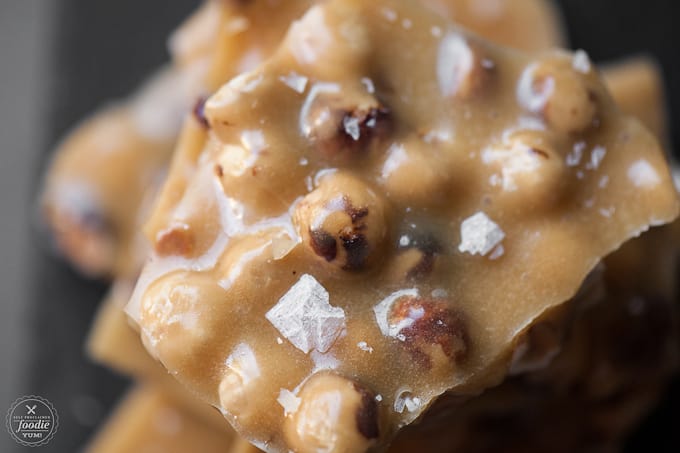 Be sure to scroll down past the recipe to see all of my holiday treats from the past two years. So. Many. Calories!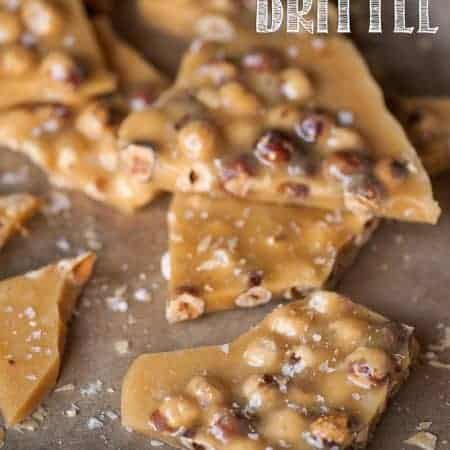 Hazelnut Brittle
Homemade Hazelnut Brittle is a quick and easy treat that is sure to satisfy any sweet tooth craving, especially during the holidays.
Print
Pin
Rate
Hover to scale:
16
servings
Ingredients
2

cups

sugar

1/2

cup

water

1

stick unsalted butter

1/3

cup

light corn syrup

1/2

teaspoon

baking soda

8

ounces

roasted hazelnuts

(skins removed)

Fleur de sel or crushed Maldon sea salt
Instructions
Line a large baking sheet with parchment paper.

In a large saucepan, combine the sugar, water, butter and corn syrup and bring to a boil. Cook over medium high heat, stirring occasionally, until the caramel is light brown and reaches 300° F on a candy thermometer, about 10 minutes. Note that around 250° F the mixture will start to thicken.

Remove from the heat and carefully stir in the baking soda.

Stir in the nuts, then immediately scrape the brittle onto lined baking sheet. Spread the brittle into a thin, even layer. Work fast - it will set quickly. Sprinkle with salt.

After the brittle cools for at least 30 minutes, you can break it into large chunks.

Stored in an airtight container at room temperature for up to 1 month.
recipe adapted from Food & Wine
To see all of 2014's holiday treats, click the links below: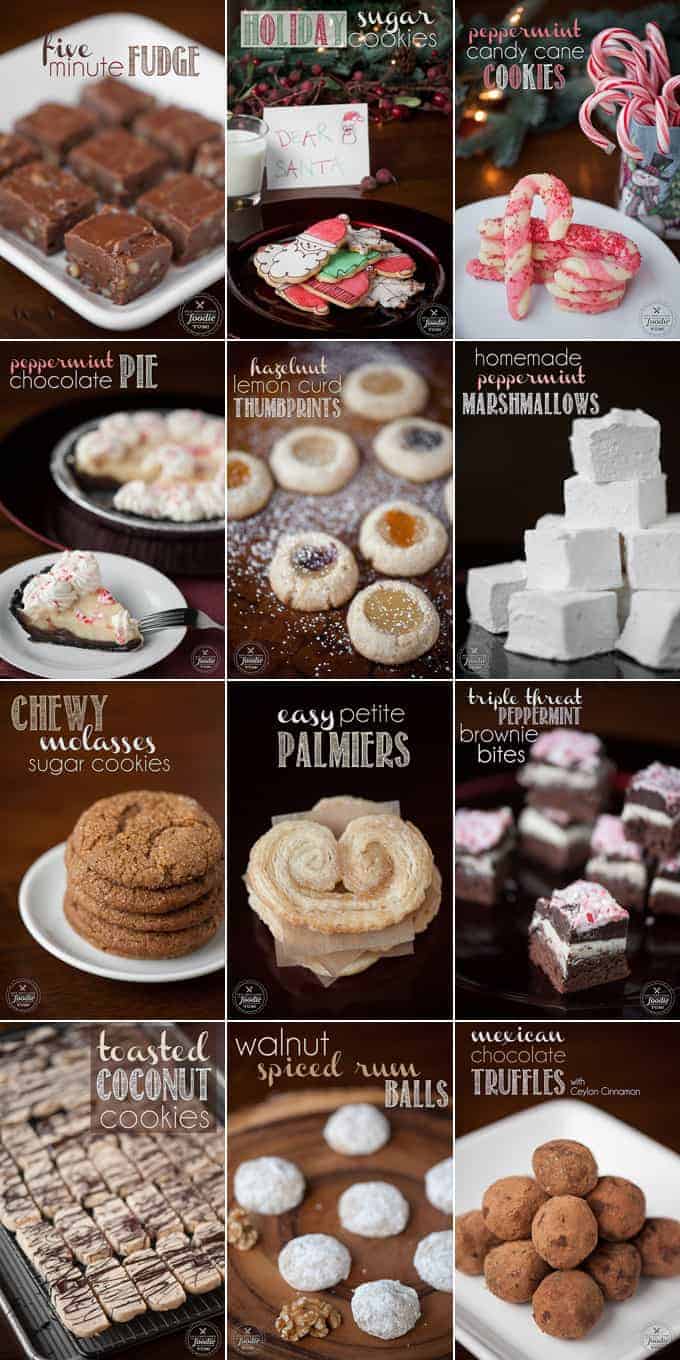 Five Minute Fudge | Holiday Sugar Cookies | Peppermint Candy Cane Cookies
Peppermint Chocolate Pie | Hazelnut Lemon Curd Thumbprints | Homemade Peppermint Marshmallows
Chewy Molasses Sugar Cookies | Easy Petite Palmiers | Triple Threat Peppermint Brownie Bites
Toasted Coconut Cookies | Walnut Spiced Rum Balls | Mexican Chocolate Truffles
To see all of 2015's holiday treats, click the links below: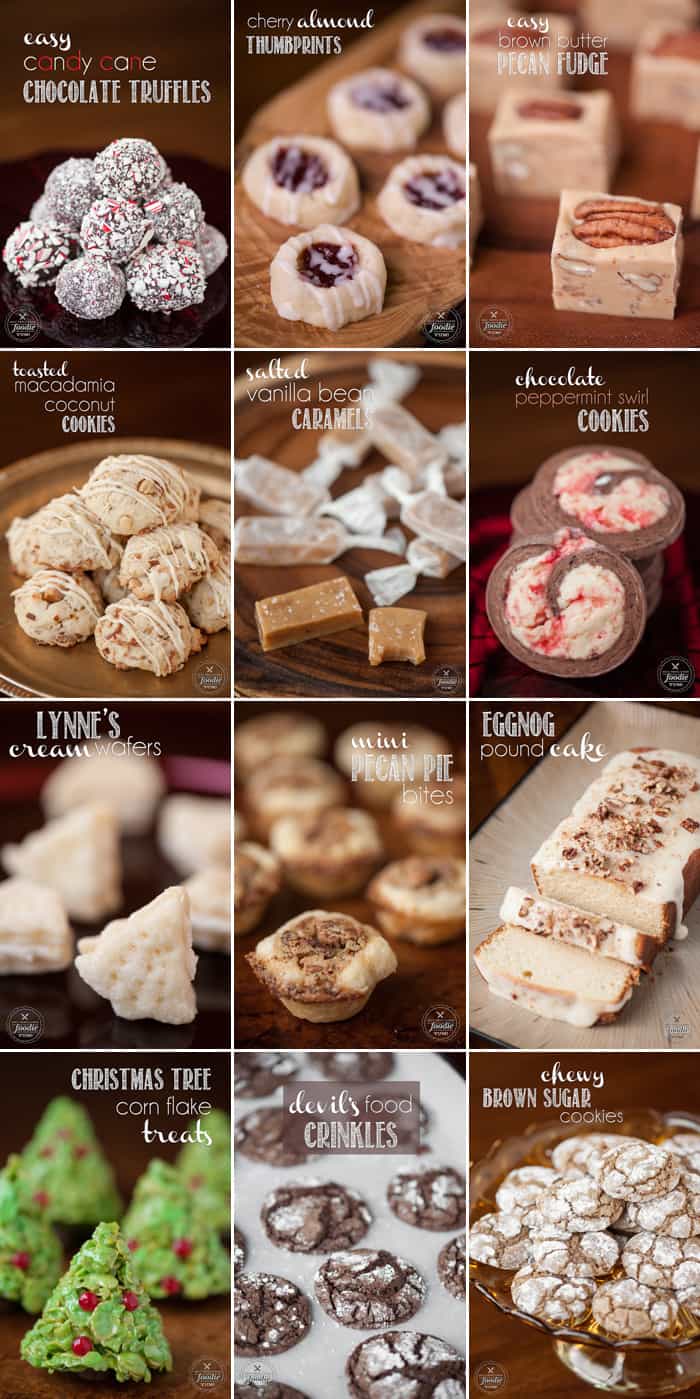 Easy Candy Cane Chocolate Truffles |  Cherry Almond Thumbprints  | Easy Brown Butter Pecan Fudge
Toasted Macadamia Nut Cookies  |  Salted Vanilla Bean Caramels  |  Chocolate Peppermint Swirl Cookies
Lynne's Cream Wafers  |  Mini Pecan Pie Bites  |  Eggnog Poundcake
Christmas Tree Corn Flake Treats  |  Devil's Food Crinkles  |  Chewy Brown Sugar Cookies