If you're looking for a quick and healthy side salad to accompany your meal, look no further than this easy Spicy Peanut Asian Slaw.
I participated in Mom Blog Tour Winter Fancy Food Show (#MomBlogTourFF) on behalf of 

Wendy

's Bloggers.
I received Saffron Road products to facilitate my review, but my opinions and the recipe are my own.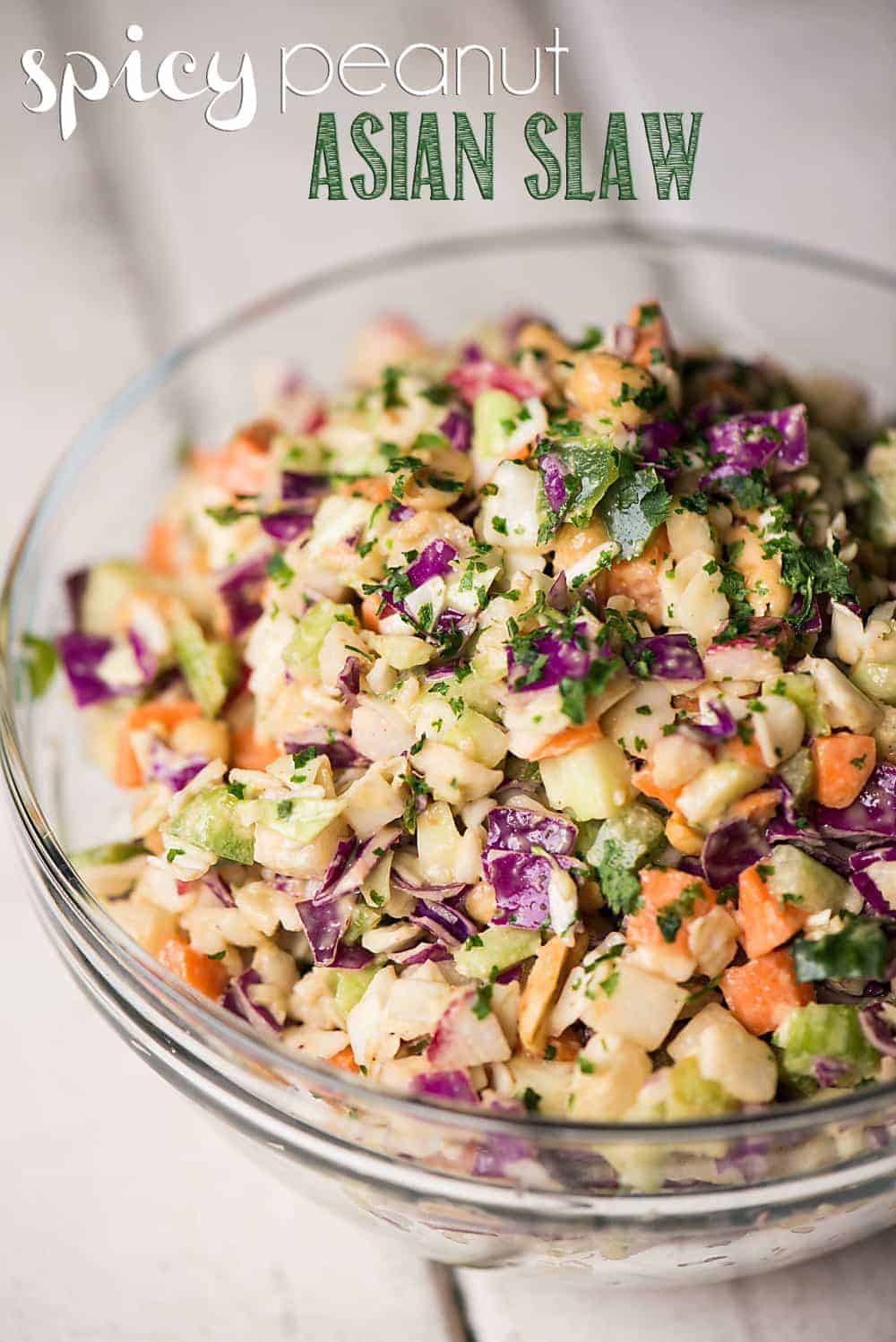 MY OTHER RECIPES
Hello! I know I promised each of my giveaway/recipe posts from the Mom Blog Tour would come out each Saturday, but I wasn't able to publish last weekend. I have a totally valid reason – I'm moving!  I promise I'll share more on that later. But for now, let's talk about this awesome food!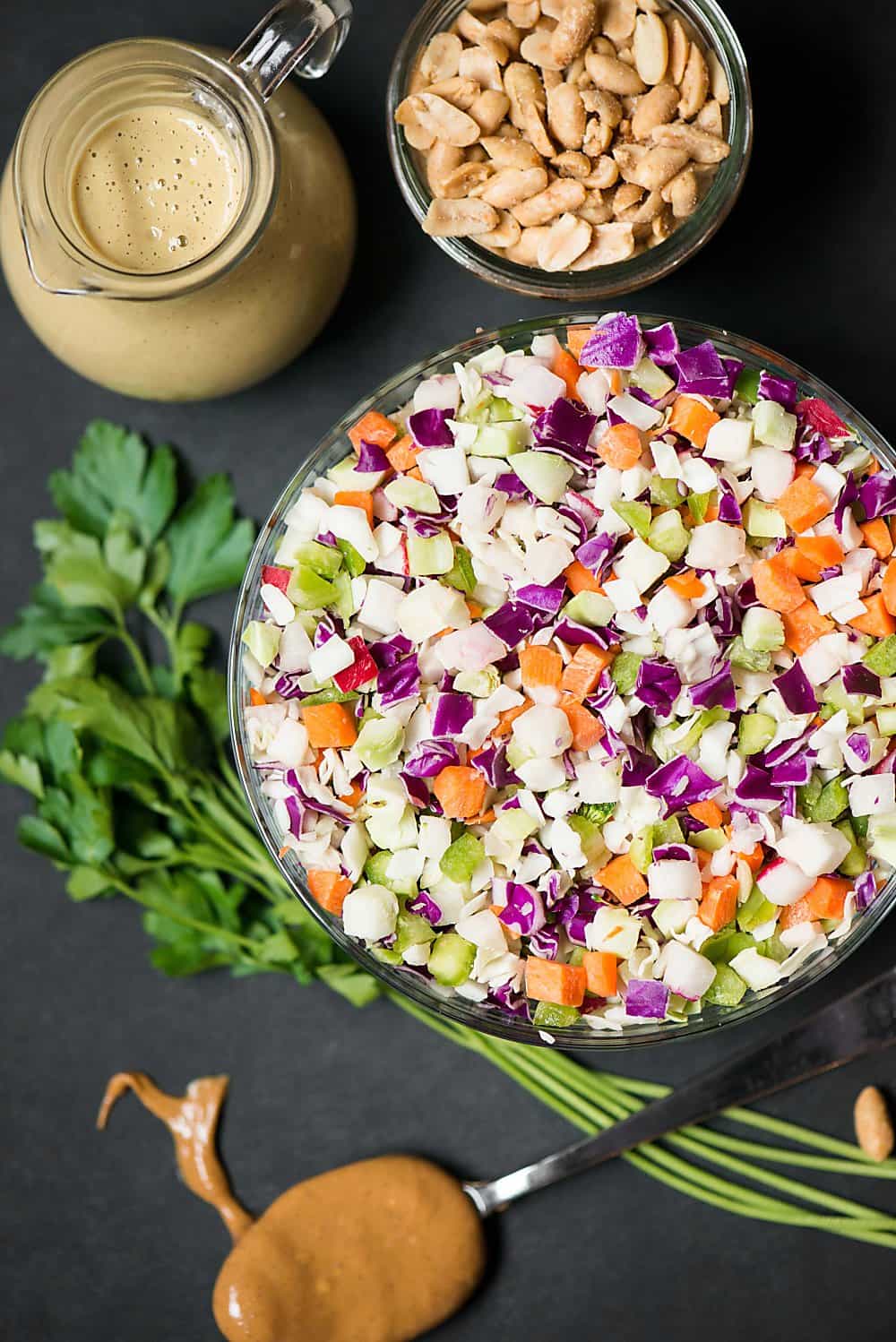 I don't know what my obsession with peanuts in savory dishes is lately, but I just can't get enough.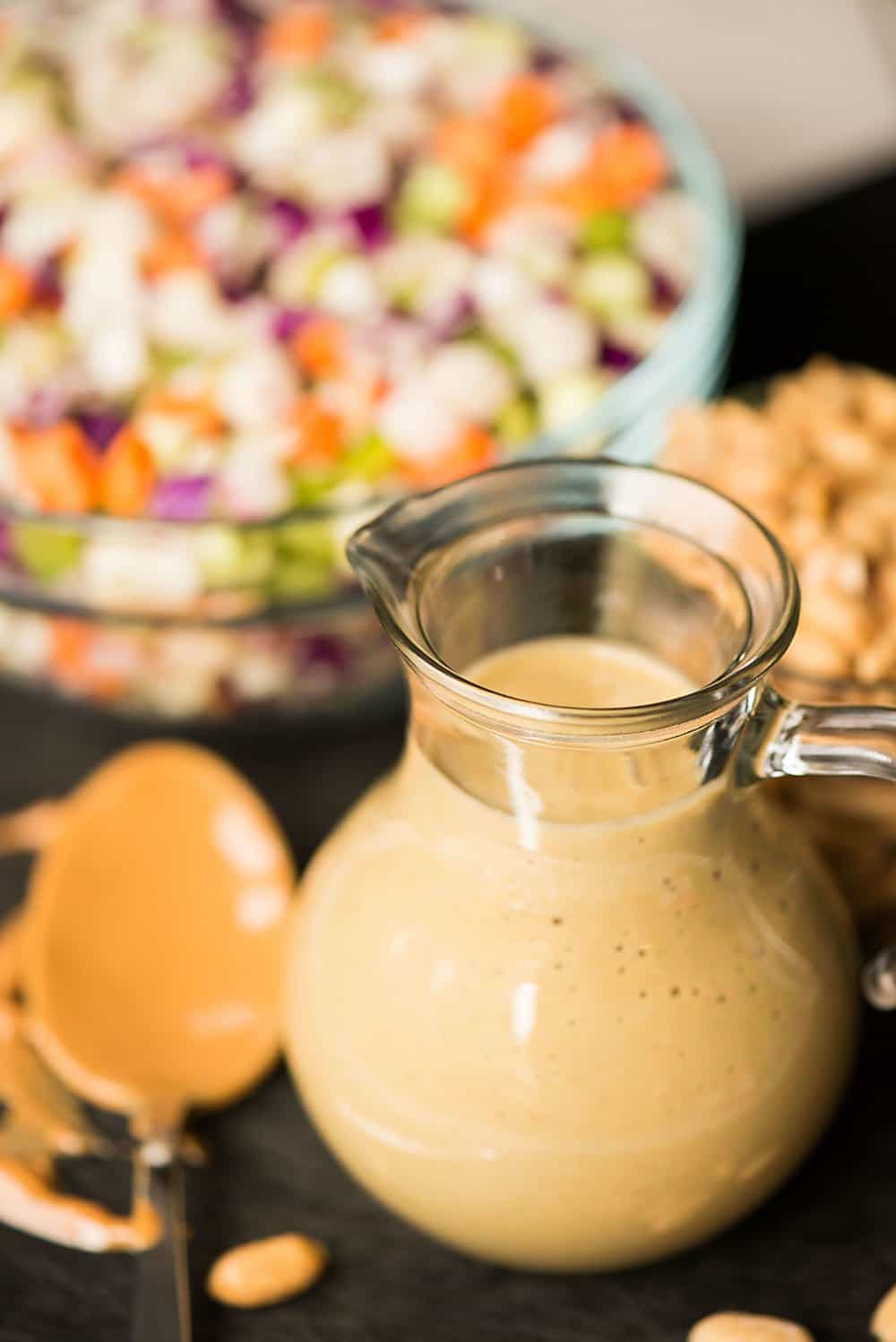 The main motivation for creating my Spicy Peanut Asian Slaw is because I wanted some kind of side dish to pair with my yummy Saffron Road Bowls. Along with my obsession for peanuts, I can't seem to get enough rice noodles either! What is happening to me?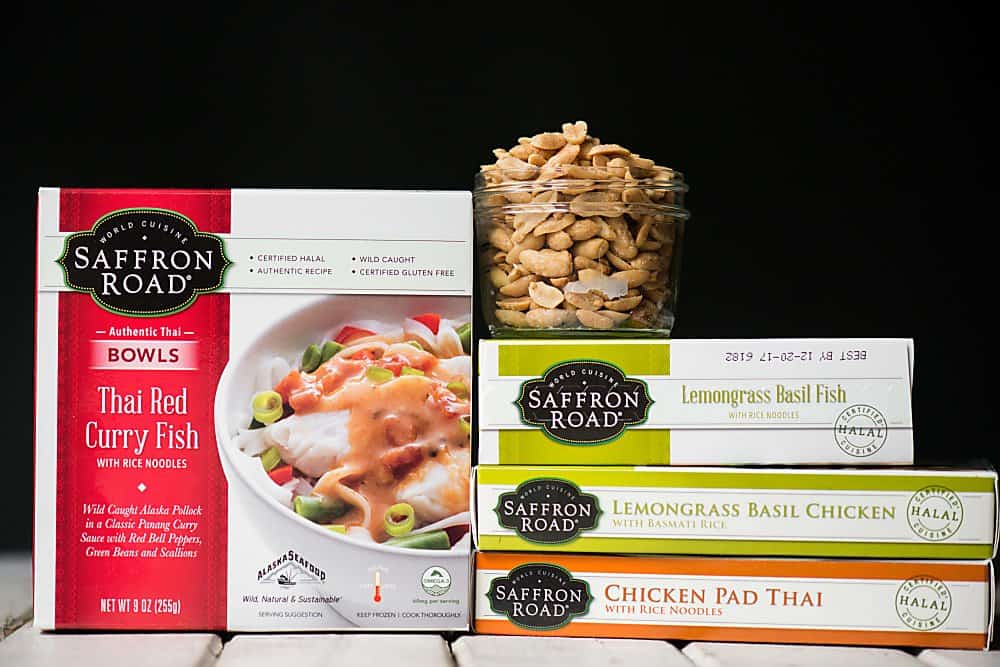 My freezer is stocked with these bowls, but the one that caught my eye and had me drooling the most was the Thai Red Curry Fish. I love to eat fish but don't make it as often as I should. I was especially drawn to this meal because it's described as wild caught Alaska Pollock in a classic Panang curry sauce with red bell peppers, green beans, and scallions. Not only did that sound like a complete, healthy meal, but it is unlike anything I've ever made. To be perfectly honest, I wasn't completely confident that a frozen fish entree would taste good. I am so glad to report I couldn't be more wrong.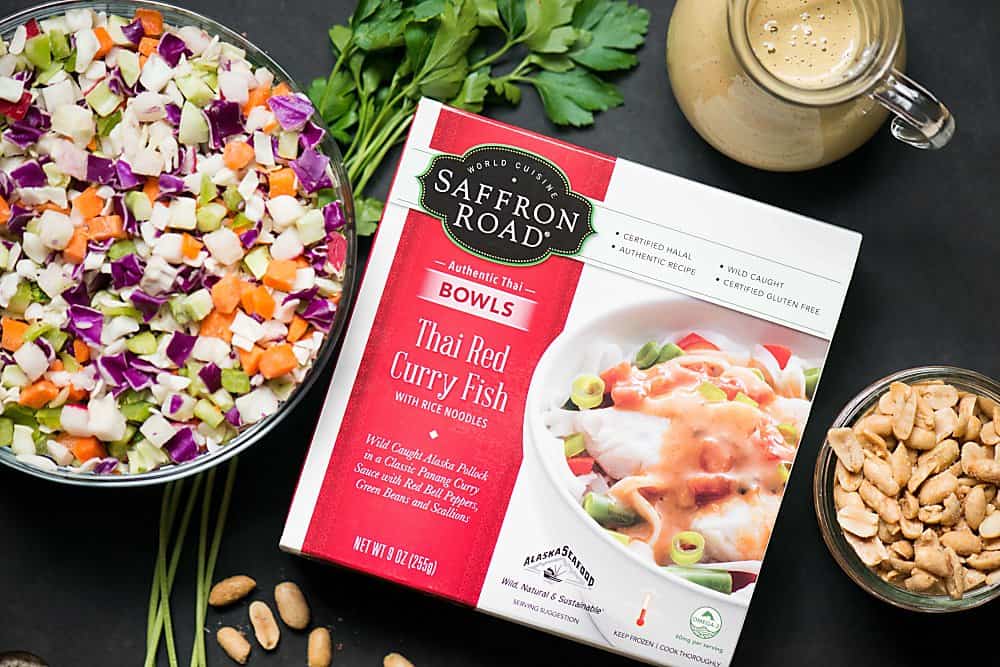 What I learned from Saffron Road at the Winter Fancy Food show is that they not only use the highest quality ingredients, but they flash freeze the meals to perfectly preserve the freshness, quality, and flavor.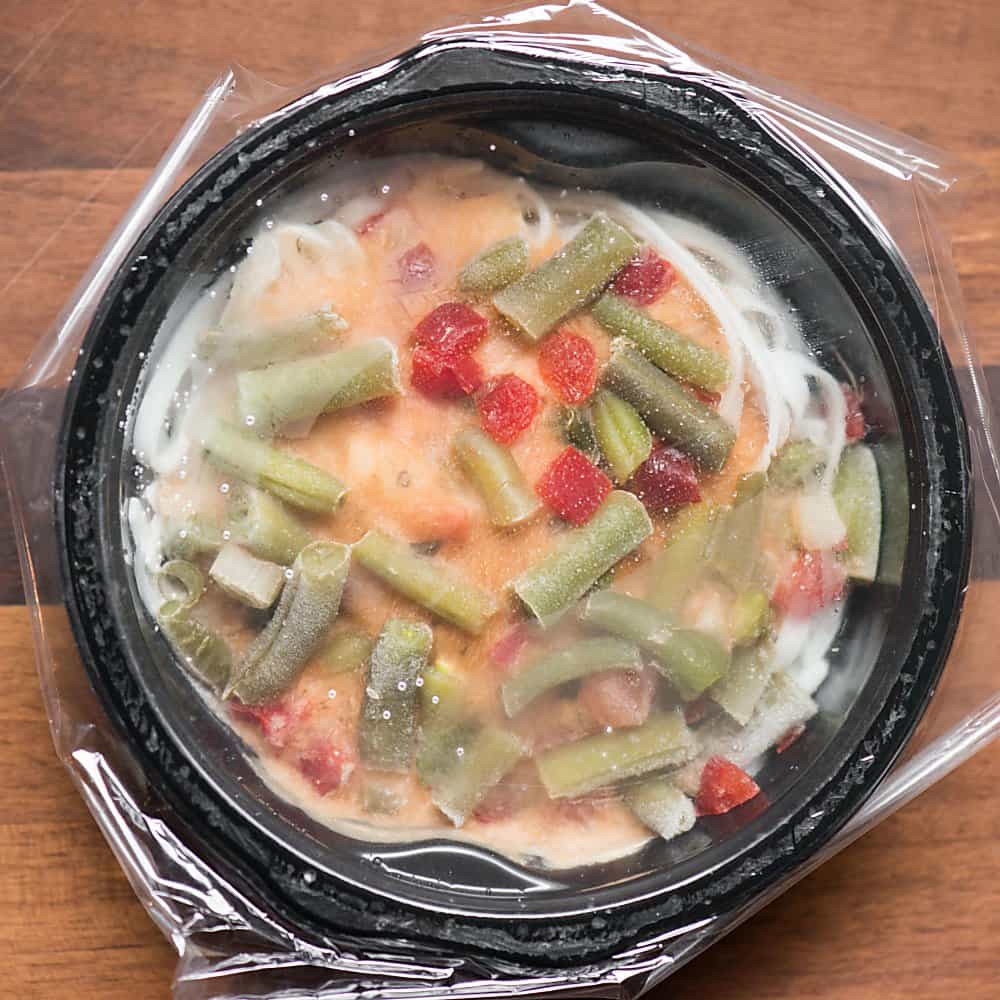 I honestly could not believe how delicious this meal was! This fish was tender and flaky. The sauce was perfectly seasoned. And the rice noodles totally satisfied my craving.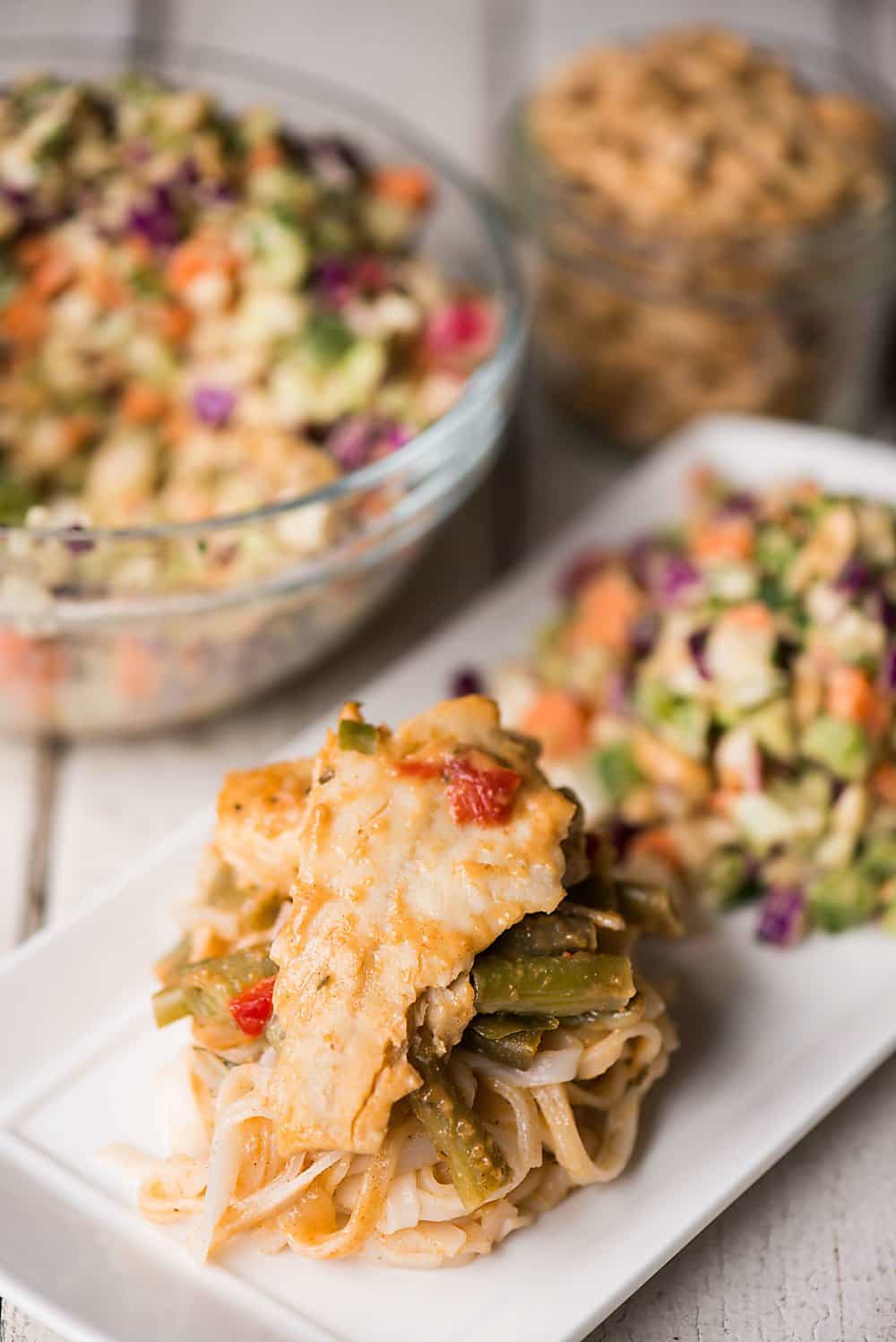 Paired with my crunchy peanut slaw, I had a complete meal that literally only took a few minutes to prepare. This is the kind of lunch you can run home from work to enjoy and still have time to spare!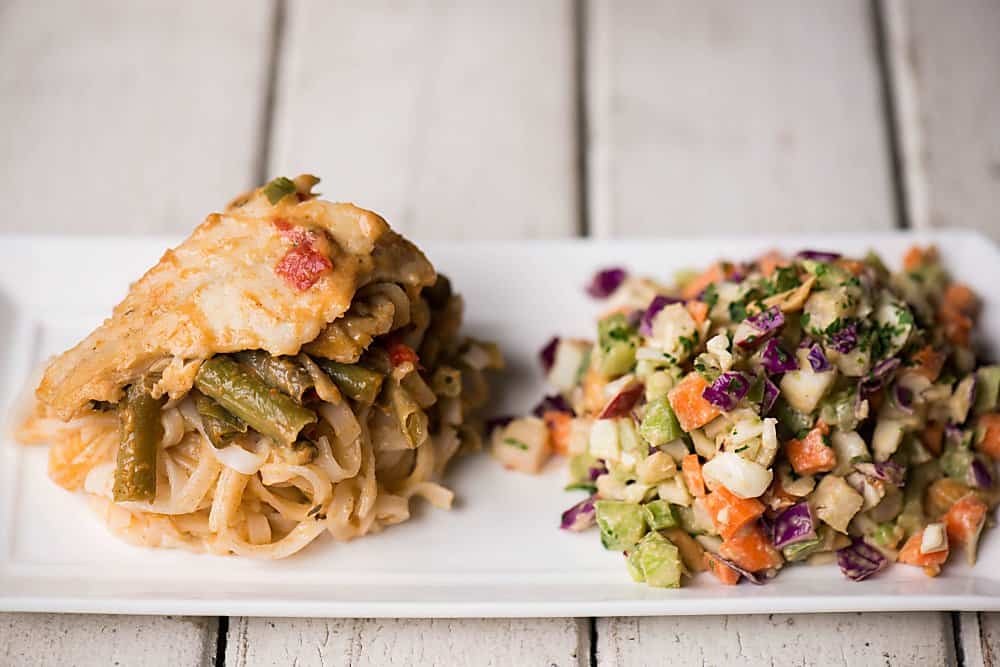 Be honest, the only frozen fish you eat typically comes in the breaded fish stick variety, amIright? You really have to stock your freezer with these bowls. They are so darn GOOD!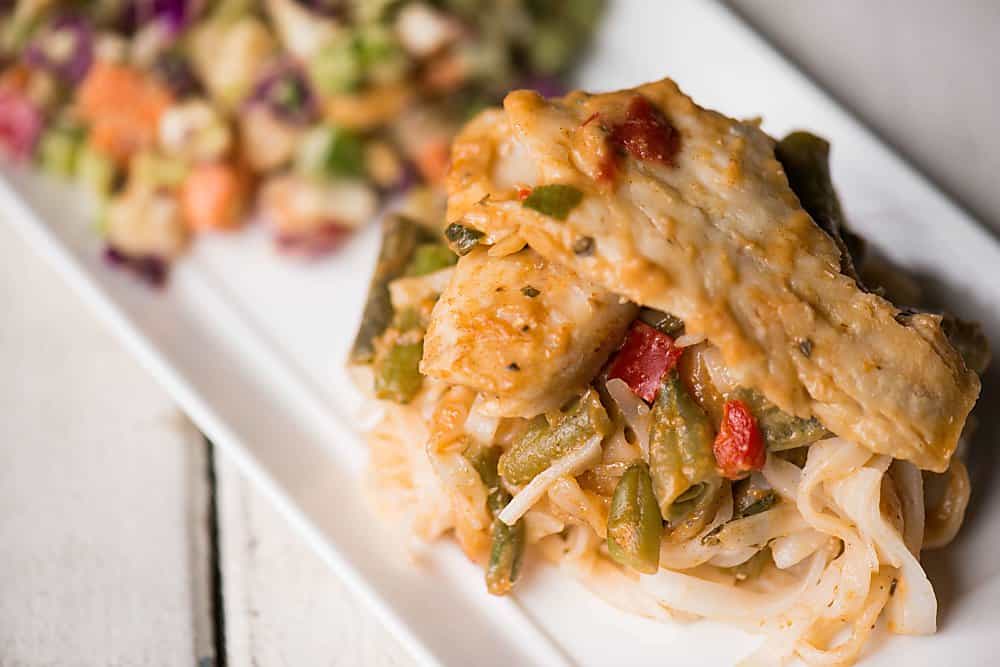 The best part of single serving meals? You get to choose your own adventure. I've got chicken pad thai loving children, so they each got one of these: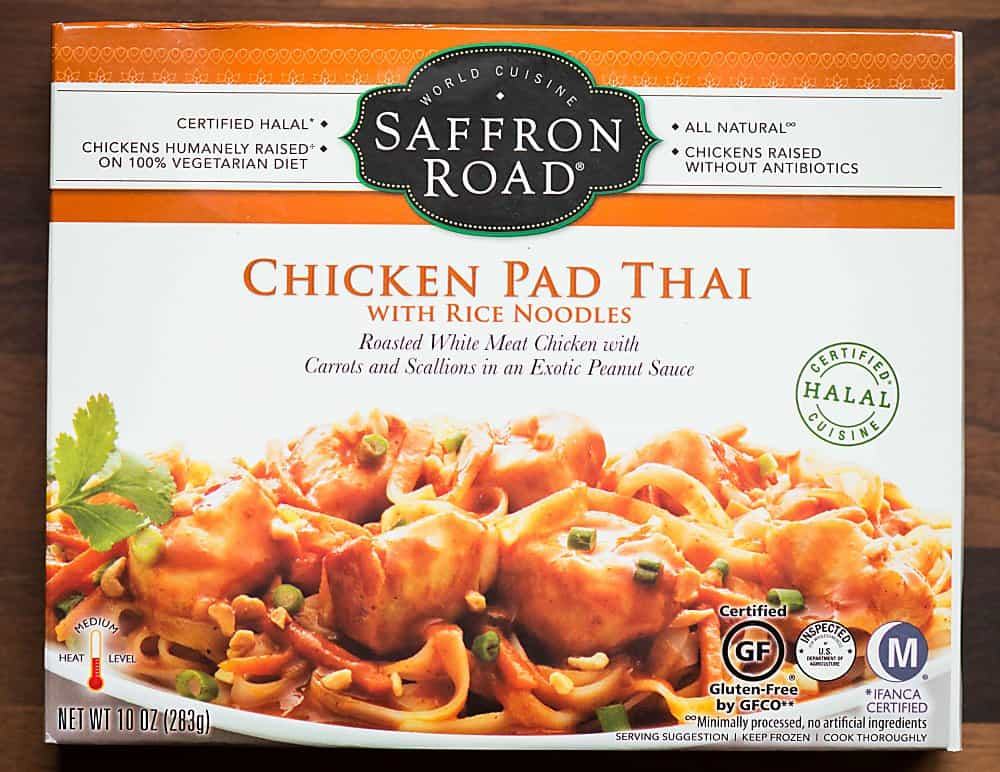 Just heat and serve. BAM!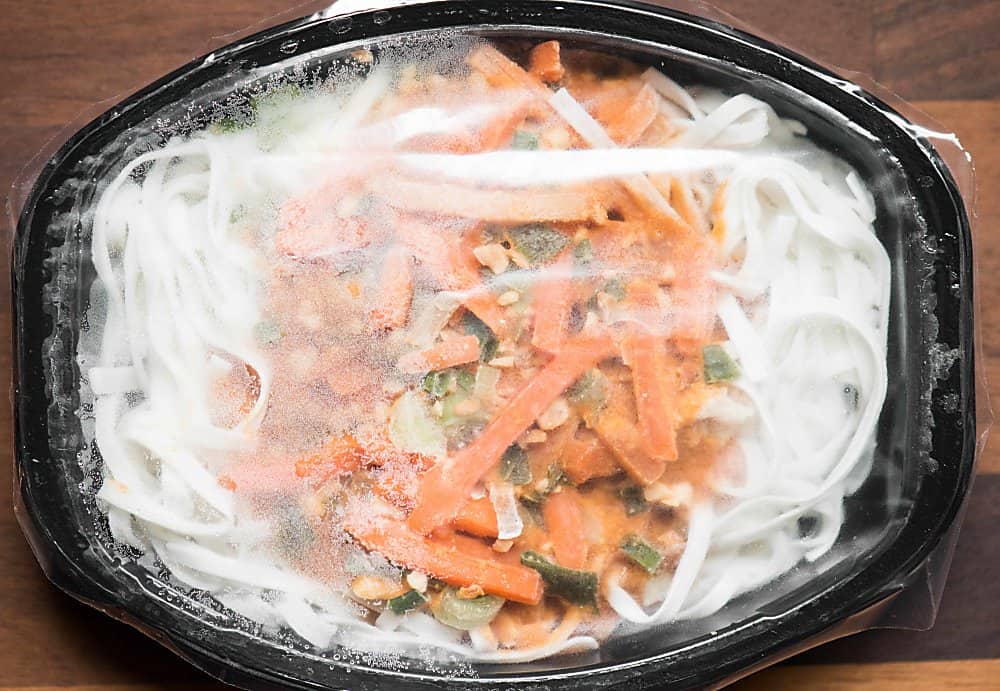 Looks pretty good, don't ya think?  Mmmmmm rice noodles.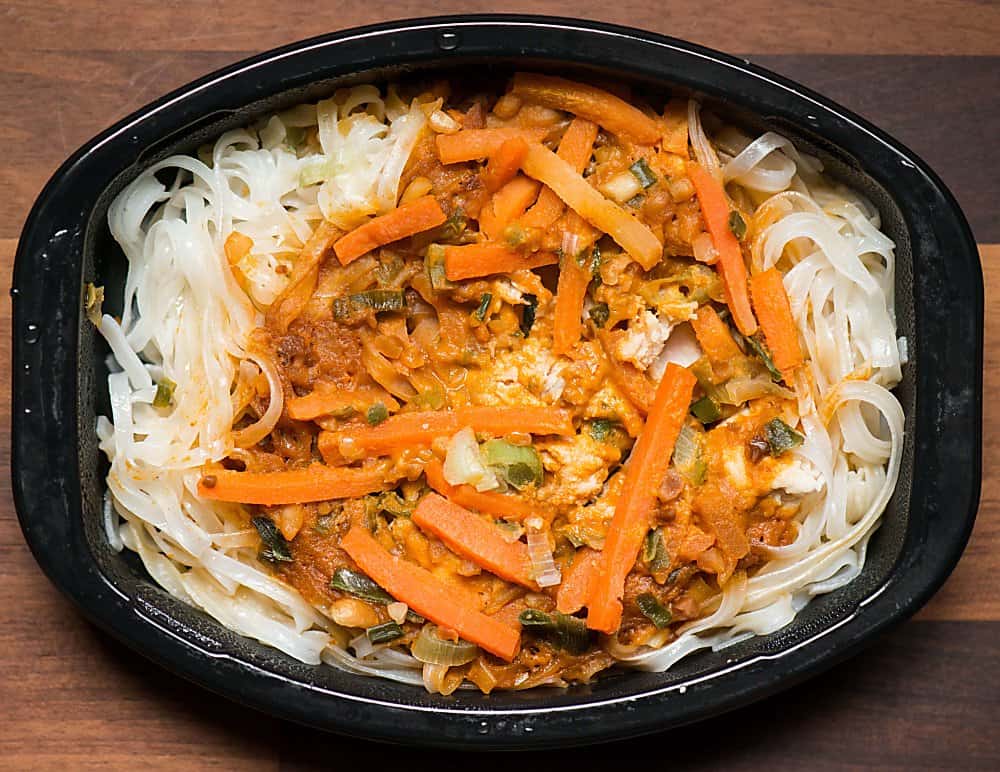 Want some of these tasty assorted Saffron Road frozen entrees and bowls delivered straight to your house? Just enter the giveaway below!  There are several ways to increase your chance of winning.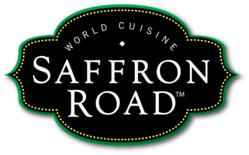 To learn more about Saffron Road, please visit their website or follow them on facebook, twitter, pinterest and instagram!
Giveaway Disclaimer
One winner per household, email address, or home address. If you have won this prize on another blog you are ineligible to win again.
Winner must have a U.S.-based address to receive the prize.  Winner will be randomly selected and notified on May 15, 2017.
If you're looking for a quick and healthy side salad to accompany your meal, look no further than this easy Spicy Peanut Asian Slaw.
Ingredients
spicy peanut vinaigrette
1/4

cup water

1/4

cup rice vinegar

1/4

cup canola oil

1/4

cup creamy peanut butter

1

heaping tablespoon granulated sugar

1

tablespoon soy sauce

1

tablespoon sesame oil

1

clove garlic, minced

1

jalapeno, stem and seeds removed (less depending on desired spice)
slaw
4-6

cups raw crunchy vegetables, chopped small (I used equal portions broccoli, carrots, green cabbage, red cabbage, jicama, green bell pepper, radish, celery)

1

cup roasted peanuts
Instructions
To make the dressing, combine all dressing ingredients in the blender and blend until smooth.
Toss with veggies and peanuts.
Serve cold. Best if eaten immediately, but it will keep in an air tight container in the refrigerator for about a day.