Paleo Coconut Macaroons are a no bake snack or dessert full of healthy fats and natural sugar made with raw coconut butter and maple syrup.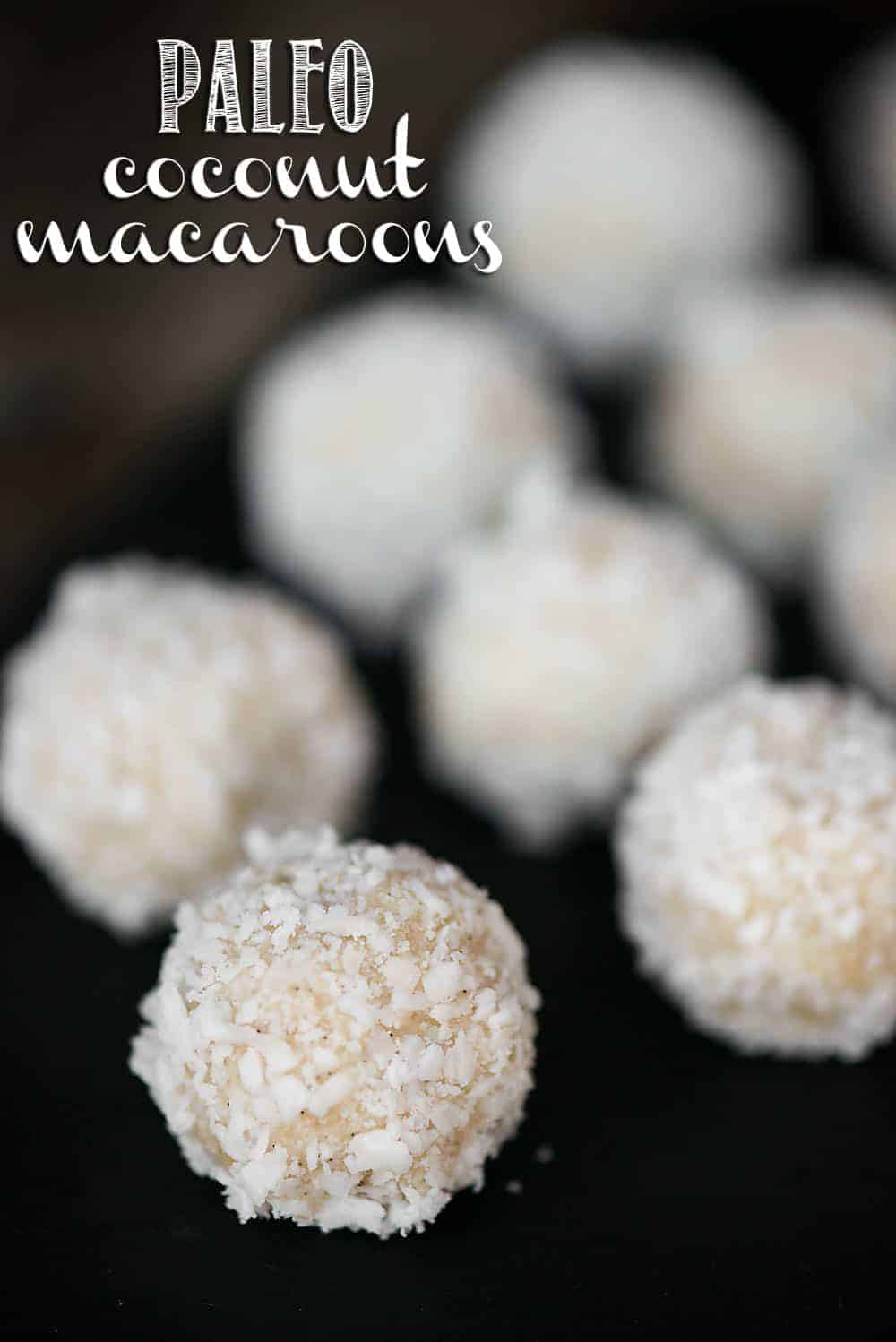 Paleo Coconut Macaroons are basically a stupid easy paleo treat that comes together in just a few minutes. They are basically the opposite of something like my Monkey Bread. Yes they are sweet, but that's about the only thing those two recipes have in common. They only have a few simple ingredients including coconut butter. Have you ever eaten coconut butter? If not, you might have a few questions that come to mind. What is coconut butter? Is coconut butter good for you? Can you use coconut oil instead of coconut butter?
Coconut butter:
Coconut butter includes the fibrous shreds of the coconut meat, albeit in dried form. In fact, there are recipes out there that show you how to make it yourself from unsweetened coconut flakes. The process takes a long time, but it's cheaper than buying a jar of coconut butter.
Coconut butter is very good for you and packs a ton of health benefits: It's rich in lauric acid, which boosts immunity and destroys harmful bacteria, viruses, and funguses. It boosts your metabolism, which aids in weight loss and increases energy levels. It's packed with healthy fats, so you feel full longer.
Coconut butter is unlike coconut oil; it's entirely different. Coconut oil is made from the extracted fat of the coconut meat. I would not recommend using coconut oil in place of coconut butter, however if you need to make the substitution, the fats will work the same.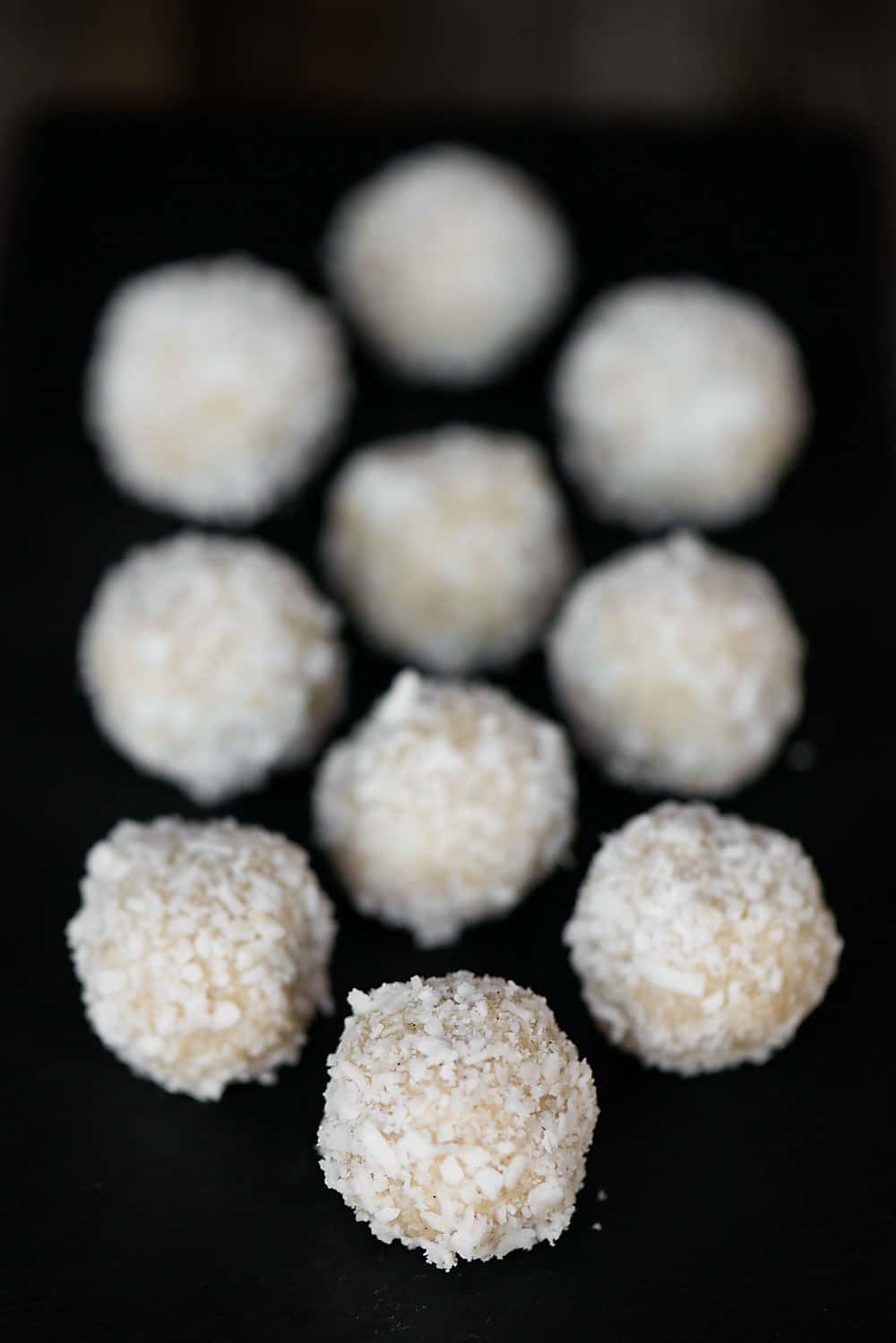 I have a friend on a restricted diet and he's always looking for sweet paleo snacks, so I sent his wife home with these coconut macaroons. I told her that they are best served at room temperature but to store whatever is leftover in the refrigerator. She said that advice fell on deaf ears because the coconut macaroons were gone in just a few minutes. Could I have sent the chocolate dipped coconut macaroon cookies that I usually make? Not if they were going to be eaten by their paleo family. Did I mention these are raw? Again, that equates to a stupid easy paleo recipe when you don't even have to bother cooking.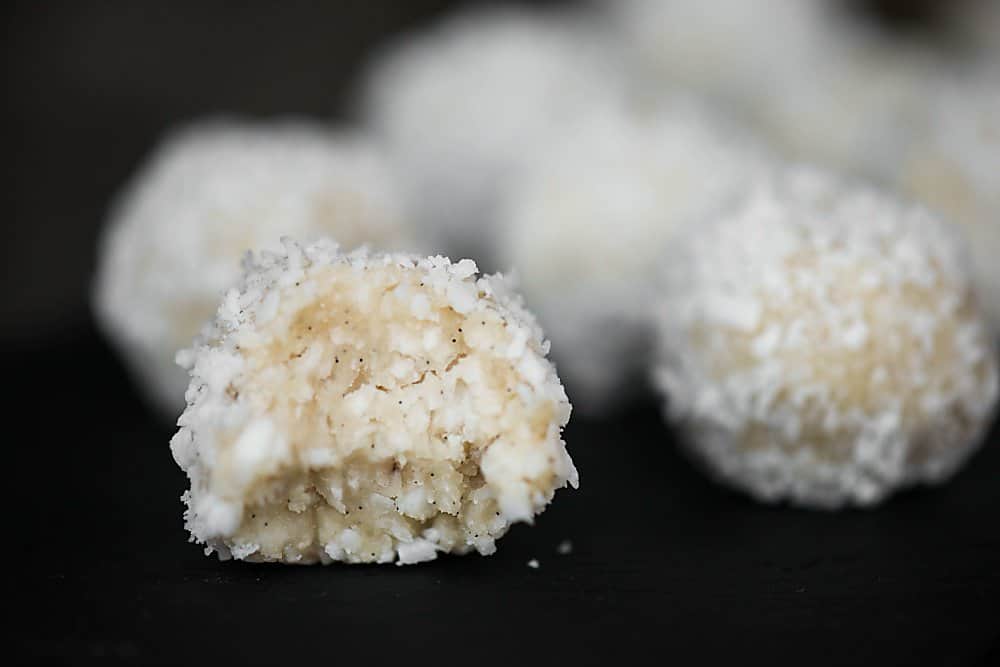 What is a paleo diet?
The basic philosophy of the paleo diet is that if a caveman didn't eat it, you shouldn't either. If you're wondering if I follow a paleo diet, the answer is yes... but I also say that I also follow a keto diet, I'm vegan, and all sorts of things, but I don't really limit my sugar and carbs. I'm willing to guess that statement makes more than a few people mad. But if you're wondering if I enjoy stupid easy paleo recipes and occasional sweet paleo snacks like these coconut macaroons - the answer is YES.
Back to the question - some believe the Paleo diet is the healthiest way you can eat because it is the only nutritional approach that works with your genetics to help you stay lean, strong and energetic.
A paleo diet consists of lean proteins, fruits and vegetables, and healthy fats from nuts, seeds, avocado oil, fish oil, and grassfed meat.
No pasta, cereal, and candy allowed!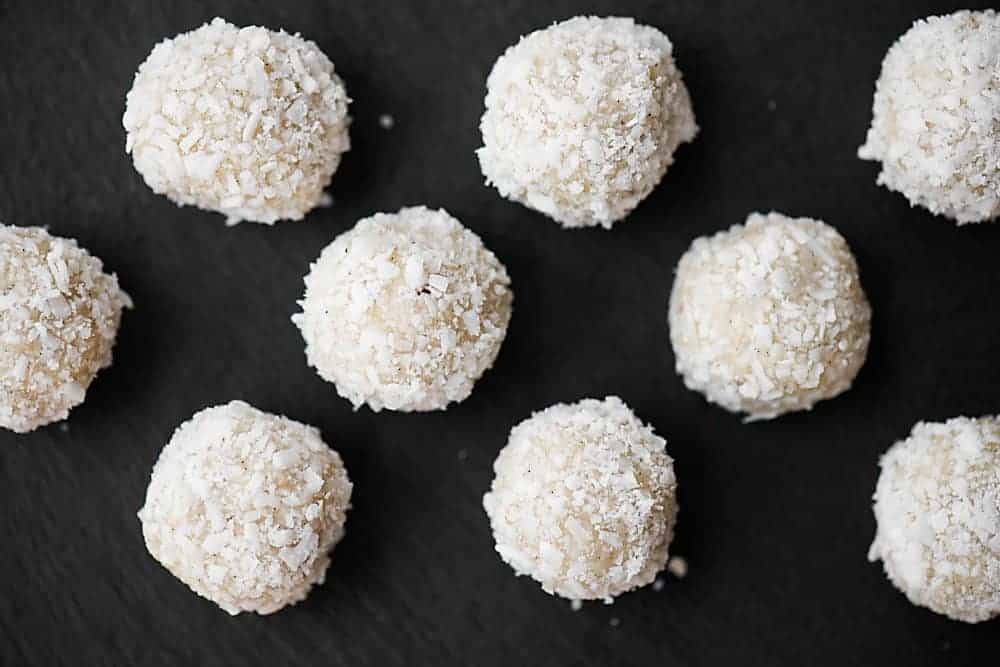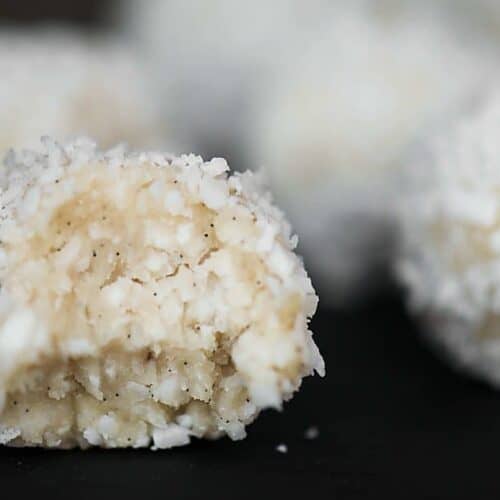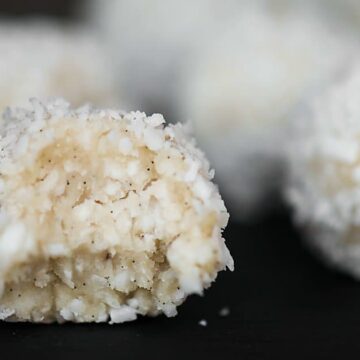 Paleo Coconut Macaroons
Paleo Coconut Macaroons are a no bake snack or dessert full of healthy fats and natural sugar made with raw coconut butter and maple syrup.
Print
Pin
Rate
Hover to scale:
32
macaroons
Ingredients
2

cups

unsweetened coconut flakes

(plus extra to roll macaroons in)

1

cup

coconut butter

¾

cup

maple syrup

1

vanilla bean

¼

teaspoon

sea salt
Instructions
Pulse coconut flakes in food processor or blender until they resemble a fine crumb.

Add 2 cups of the coconut flakes (reserving the rest) to a medium sized bowl. Add coconut butter and maple syrup; mix to combine.

Split vanilla bean with sharp knife and scrape out the seeds. Add seeds to the mixture and discard pod. Add sea salt and continue mixing until well combined.

Shape macaroons into tablespoon side balls and roll in remaining coconut. Refrigerate for one hour to firm up and serve.

Will keep in the fridge for one week. Macaroons can also be frozen for a longer shelf life.
NUTRITION INFORMATION
Calories:
85
kcal
|
Carbohydrates:
7
g
|
Protein:
1
g
|
Fat:
6
g
|
Saturated Fat:
4
g
|
Sodium:
22
mg
|
Potassium:
46
mg
|
Fiber:
2
g
|
Sugar:
5
g
|
Vitamin C:
1
mg
|
Calcium:
11
mg
|
Iron:
1
mg