Homemade Chocolate Marshmallows are downright delicious and quite easy to make. Your hot chocolate and s'mores will never be the same!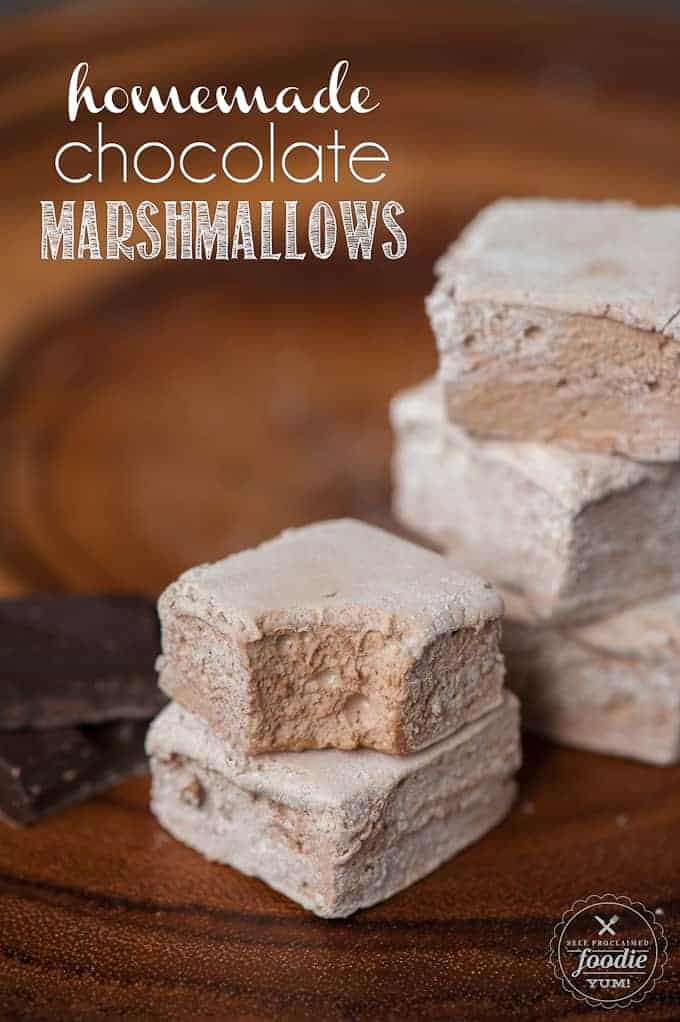 I couldn't NOT make marshmallows, right? I mean, I made peppermint marshmallows last Christmas and strawberry marshmallows over the summer, so I've started my own personal trend and anticipate making at least a couple different kinds of marshmallows each year going forward. It's kinda my thing now.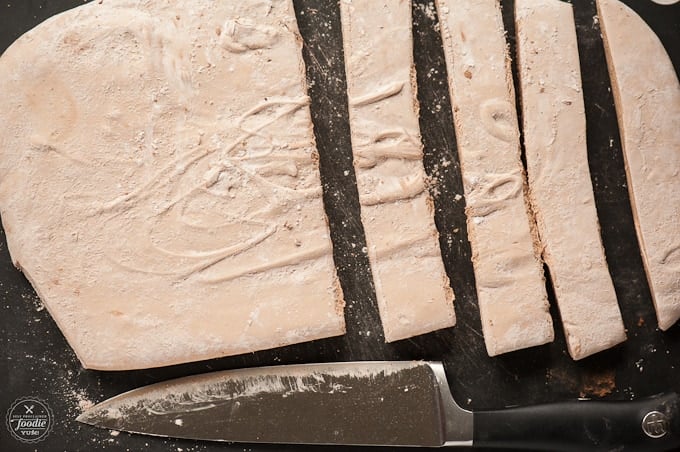 I never quite know if my marshmallows are going to turn out when I deviate from my original recipe. For example, I pretty much took my original recipe and added melted dark chocolate to the mix for this version. I really wasn't sure if that would completely ruin these marshmallows by changing the consistency, but I'm beginning to realize that marshmallows are incredibly forgiving. These were absolutely wonderful!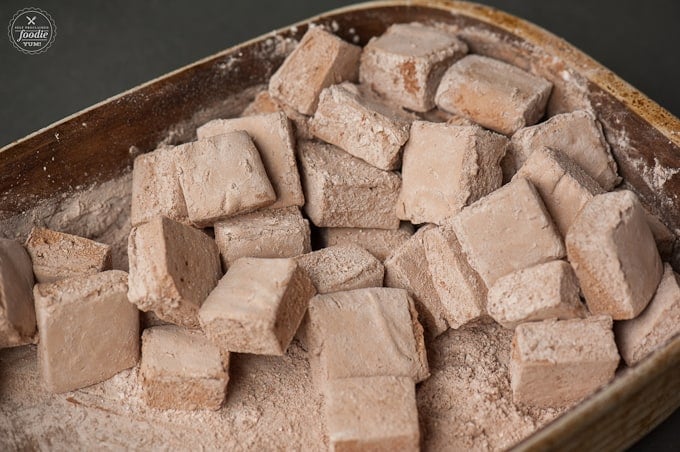 Can you imagine how good these would be melted on a graham cracker or floating in a piping hot cup of homemade hot chocolate? I don't have to imagine it, I'm able to remember it, because I did both!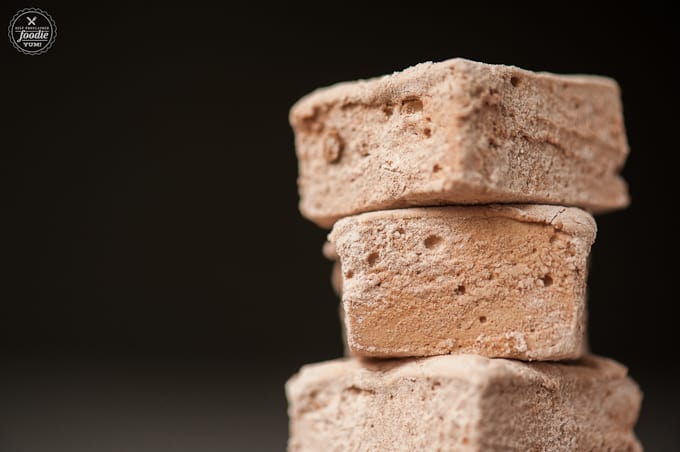 And since I was dipping all sorts of things in chocolate this year, I figured I might as well dip some of these marshmallows in chocolate. Yeah, that was a good decision.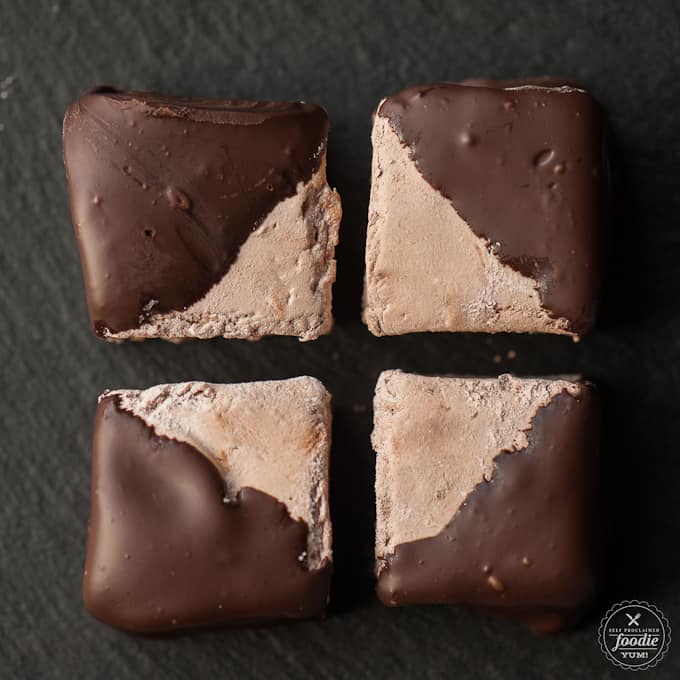 If you're looking for a new treat to make and have never tried making marshmallows, they're not only fun to make but they're really fun to eat!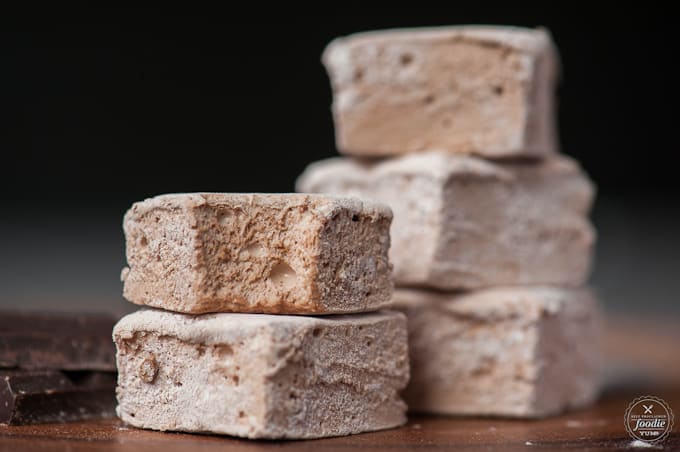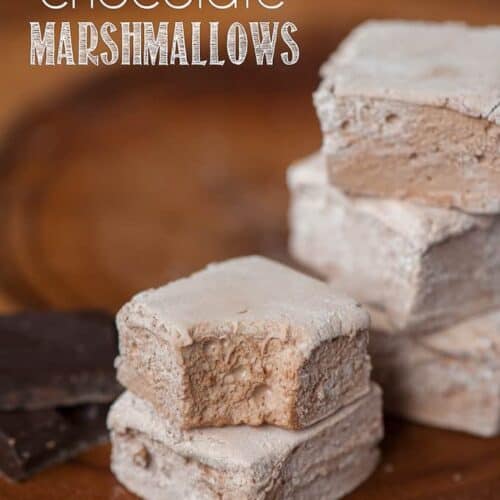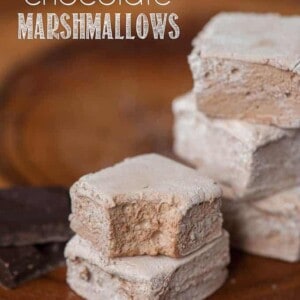 Homemade Chocolate Marshmallows are downright delicious and quite easy to make. Your hot chocolate and s'mores will never be the same!
Instructions
In the bowl of a stand mixer, combine the gelatin with the ice cold water and give it a swirl to ensure the gelatin doesn't clump. Let sit.

In a small saucepan, combine sugar, corn syrup, salt, and water. Heat on medium high with the lid on for a few minutes to bring it to a boil. Then, remove the lid and heat on high heat until a candy thermometer reads exactly 240 degrees F. As soon as it reaches temperature, remove it from the heat.

With the whisk attached to the stand mixer, start mixing the gelatin and water on low speed. Slowly pour the hot sugar mixture into the bowl. Once all of the hot sugar mixture has been added, turn the speed to high and continue to mix until you get a beautiful white marshmallow mixture that is just warm to the touch, about 8-12 minutes. While this is mixing, melt chocolate in microwave at half power in one minute increments, stirring after each minute. With the mixer still running, add melted chocolate and mix for one more minute.

In a separate bowl, combine corn starch, cocoa powder, and powdered sugar. Spray 13×9 inch baking dish with cooking spray as well as a rubber spatula. Add about 1/3 of the corn starch blend, then shake the pan to evenly coat the bottom and sides. Use spatula to transfer the marshmallow mixture from the bowl to the baking dish and spread into an even layer. Top with half of the remaining corn starch mixture, and spread it across the top to cover. Allow the marshmallows to sit uncovered 4-10 hours.

Lift the marshmallows out of the pan and transfer to a cutting board. Cut into desired shapes and then roll each individual marshmallow in remaining corn starch mixture to coat all sticky sides.

Store in air tight container. They can also be frozen, if needed.
Nutrition
Calories:
31
kcal
,
Carbohydrates:
6
g
,
Sodium:
8
mg
,
Potassium:
11
mg
,
Sugar:
6
g
,
Calcium:
2
mg
,
Iron:
0.2
mg
Nutrition information is automatically calculated, so should only be used as an approximation.