Homemade Cajun Seasoning Mix is an easy combination of cajun spices that you can make yourself. Cajun seasoning will add heat and flavor to your food!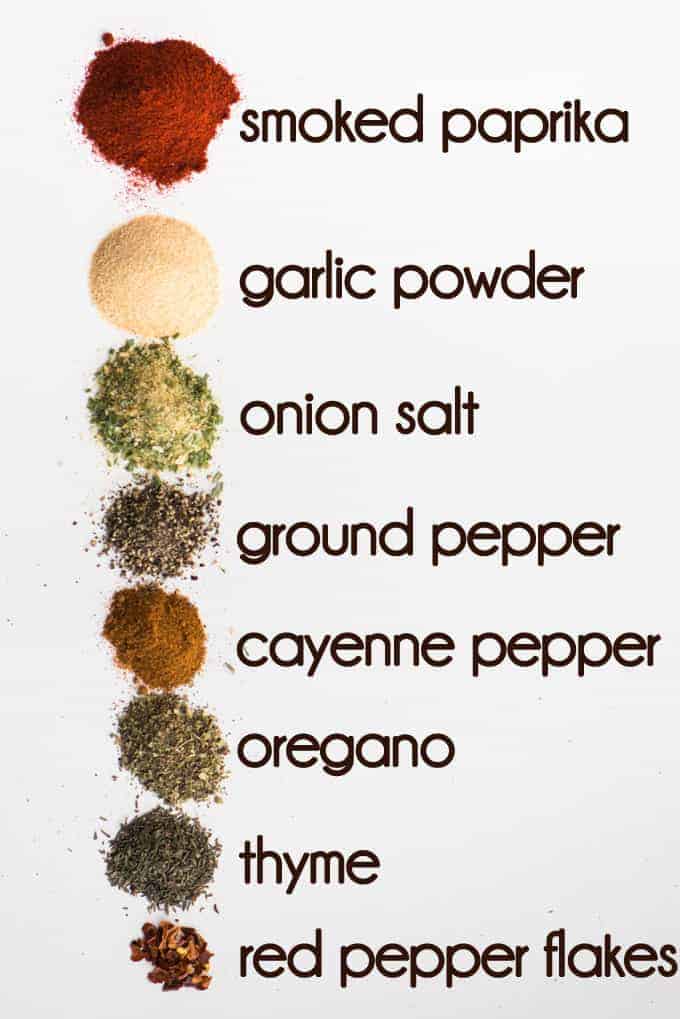 Homemade Cajun Seasoning Mix is one of those spice blends everyone should have at the ready in their pantry. So many spice blends you find at the store are actually full of preservatives to keep them from sticking together. Have you ever taken a close look at the ingredients? A lot of times those store bought spices have things I don't want to add into my cooking. This cajun seasoning is similar to my One Spoon Dry Rub in that you can rub it on any kind of meat like roasted chicken, steaks, ribs, whatever to create an intense flavor.
I also find that this cajun spice blend is pleasing to look at because it combines a fair amount of powders as well as dried herbs. I used this cajun seasoning recipe to make cajun chicken alfredo with homemade pasta and the most amazing alfredo sauce. Recipes for both of those are yet to come, so stay tuned!
What is cajun seasoning?
Here's a little history and geography lesson for you... Cajun cuisine is a style of cooking named for the French-speaking Acadian people deported by the British from Acadia in Canada to the Acadiana region of Louisiana. Around 1755, Acadians were forced out of their settlements by the British, and as a result, they migrated in 1755 in what was called le Grand Dérangement, eventually settling in Southern Louisiana. Due to the extreme change in climate, Acadians were unable to cook their original dishes. Soon, their former culinary traditions were lost, and so, these other meals developed to become what is now considered classic Cajun cuisine traditions.
An authentic Cajun meal is usually a three-pot affair, with one pot dedicated to the main dish, one dedicated to steamed rice, special made sausages, or some seafood dish, and the third containing whatever vegetable is plentiful or available. Shrimp and pork sausage are staple meats used in a variety of dishes.  Jambalaya, anyone?
Cajun and Creole label have been mistaken to be the same, but the origins of Creole cooking began in New Orleans, and Cajun cooking came 40 years after the establishment of New Orleans down south on the bayou.
Cajun seasonings consist of a blend of salt with a variety of spices, most common being cayenne pepper and garlic. The spicy heat comes from the cayenne pepper, while other flavors come from bell pepper, paprika, green onions, parsley and more.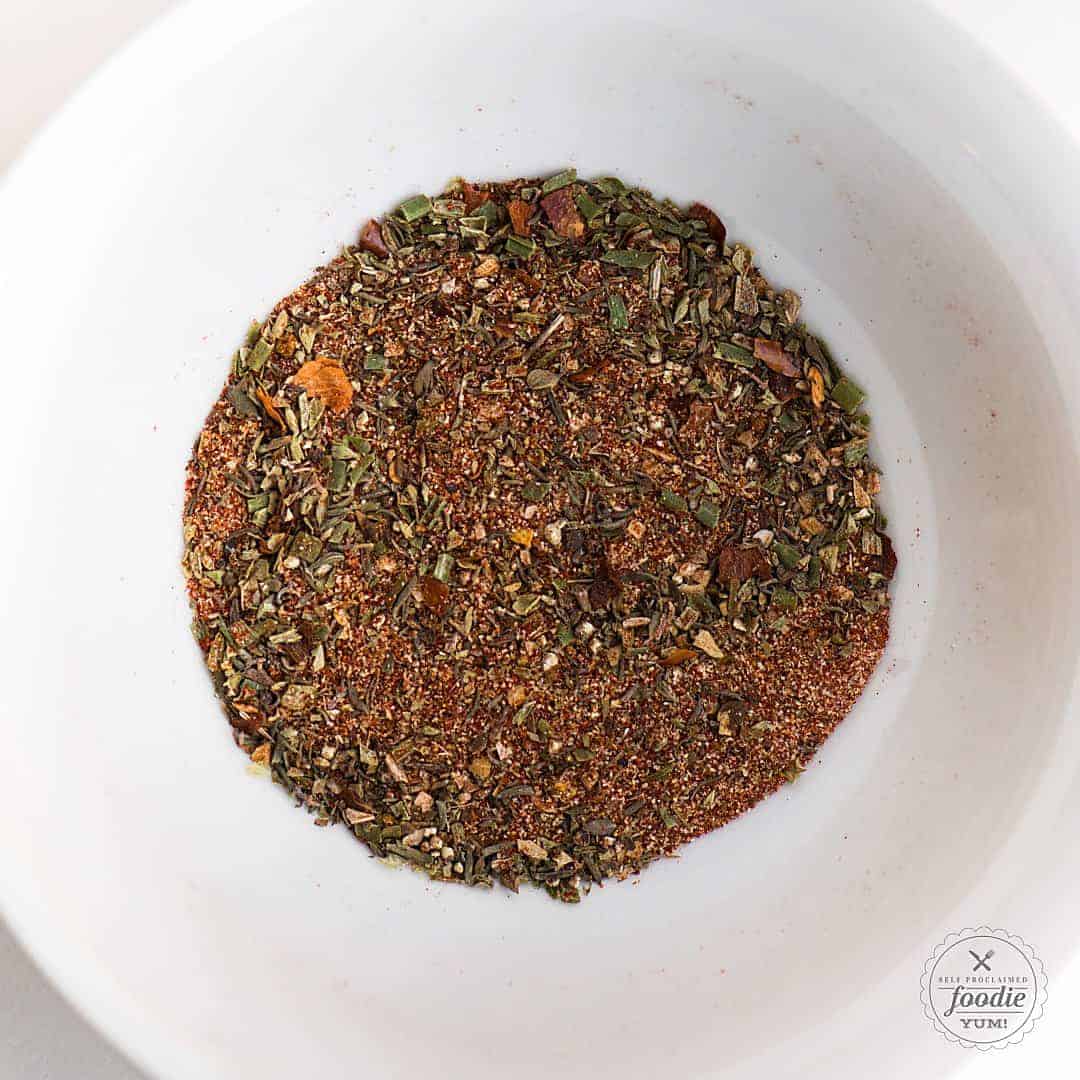 How to make cajun seasoning:
This one isn't really that hard. You just determine which spices you want to add to your homemade cajun seasoning, measure, and mix. The only equipment you'll need is a set of measuring spoons.
I highly recommend making more than you plan on using and then storing your cajun spices in an airtight container in your pantry so that you always have some on hand.
Prior to cooking with the cajun seasoning recipe you just made, give it a quick taste. Does it have enough heat?  If not, add some more cayenne. Does it have enough salt?  If not, add more. This cajun seasoning recipe is exactly how I like it, but you may prefer your homemade cajun seasoning to have more of one spice and less of another.
Once you have your cajun seasoning mixed together, here are some ideas you can use your cajun spices for:
Make a one-pot Cajun shrimp dish
Combine with crabmeat and cream cheese for surprisingly delectable party food.
Mix with ground turkey breast or 90 percent lean ground beef, Dijon mustard, and finely chopped red onion for a jazzed up burger.
Sprinkle over freshly popped popcorn.
Give oven fries a kick when they're hot out of the oven.
 Mix with nonfat Greek yogurt as a dip for veggies or baked potato topper.
Mix with canola oil, brush over salmon, then grill.
Use on its own or mix with other favorite spices to make a dry rub for chicken, fish, steak, pork, corn on the cob or thick slices of vegetables.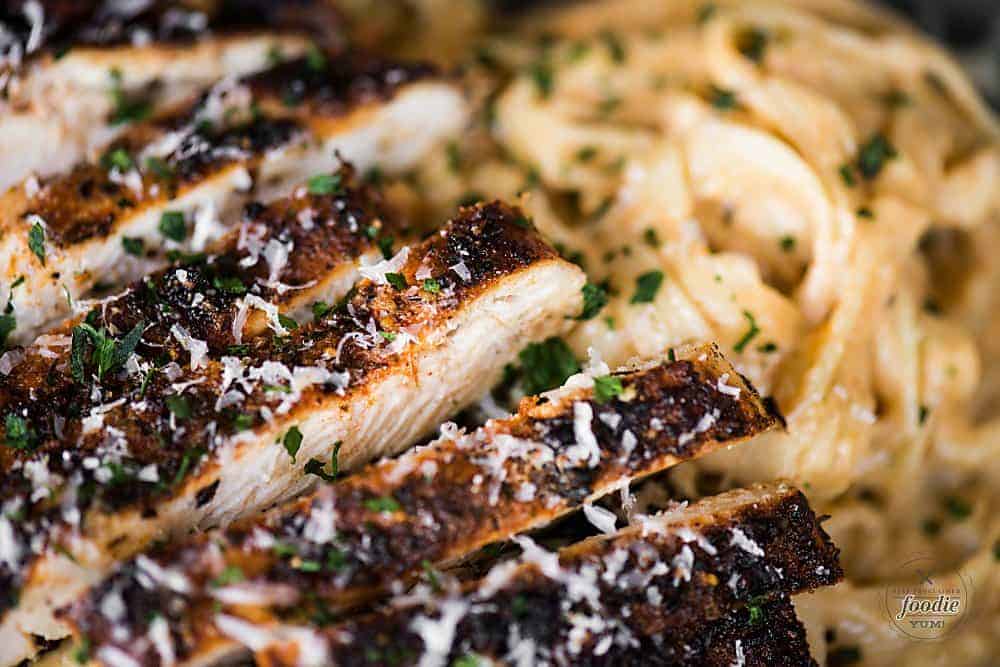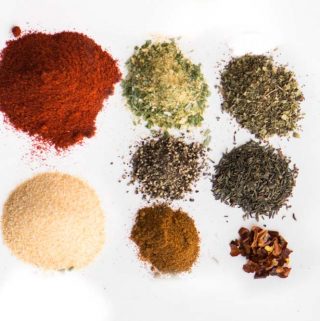 Homemade Cajun Seasoning Mix
Homemade Cajun Seasoning Mix is an easy combination of cajun spices that you can make yourself. Cajun seasoning will add heat and flavor to your food!

Print
Pin
Rate
Hover to scale:
12
servings
Ingredients
1

tablespoon

smoked paprika

2

teaspoons

garlic powder

1

teaspoon

freshly ground pepper

2

teaspoons

onion salt

1

teaspoon

cayenne pepper

1

teaspoon

dried oregano

1

teaspoon

dried thyme

1/2

teaspoon

red pepper flakes
Instructions
Combine all spices in small bowl. Use as a dry rub on poultry, beef, shrimp, etc. You can also add to sauces and soups. Store in airtight container.
Notes
Makes 1/4 cup
Equal portions of onion powder and kosher salt can be used in place of onion salt
NUTRITION INFORMATION
Calories:
5
kcal
|
Carbohydrates:
1
g
|
Protein:
1
g
|
Fat:
1
g
|
Saturated Fat:
1
g
|
Sodium:
390
mg
|
Potassium:
23
mg
|
Fiber:
1
g
|
Sugar:
1
g
|
Vitamin A:
381
IU
|
Vitamin C:
1
mg
|
Calcium:
6
mg
|
Iron:
1
mg