Halloween Drinks make every Halloween party an event to remember! From Halloween alcoholic drinks for adults to Halloween mocktails, enjoy these 10 recipes!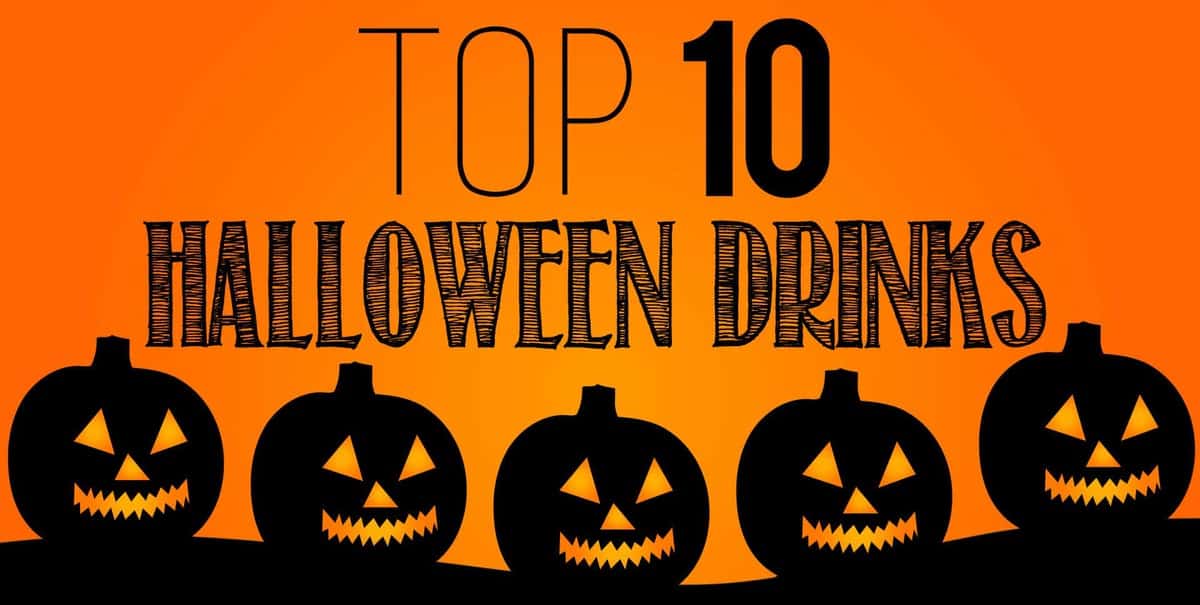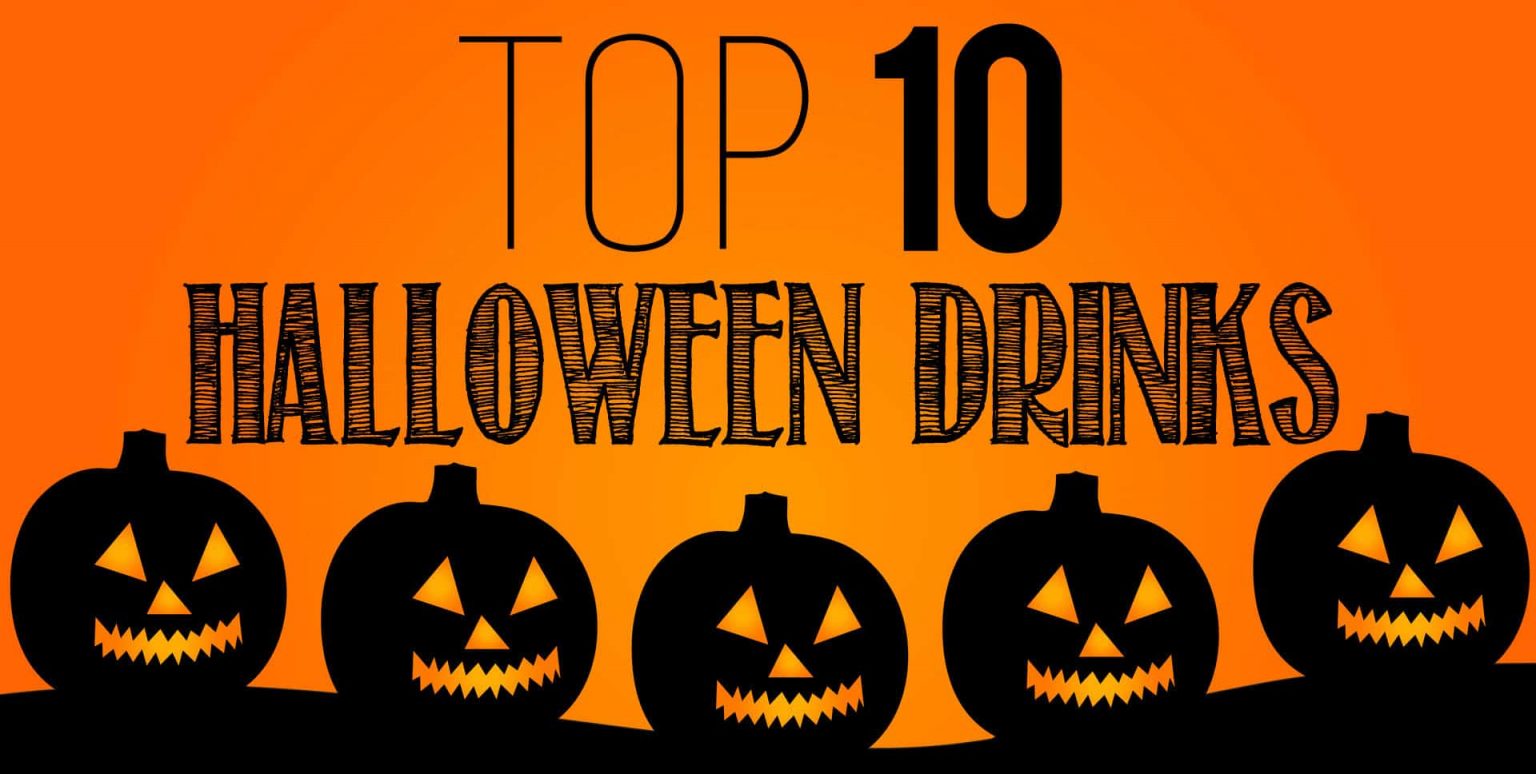 Halloween drinks are the best part of any Halloween party. Well, I suppose one could argue the costumes are more important than the Halloween Drinks, but I beg to differ!
Now, when considering what to serve, you basically have two choices: Halloween alcoholic drinks for the adults or non-alcoholic Halloween drinks, or Halloween mocktails as I like to call them, that are fun Halloween drinks for kids and the adult non-drinkers. Well, you're in for a treat because I have tons of easy Halloween drinks to choose from!
We'll start with my all time favorite Halloween drink - my Vampire Cocktail. The Vampire Cocktail you see below is the perfect spooky Halloween drink. Syringes filled with sweetened raspberry puree look gory, but taste amazing!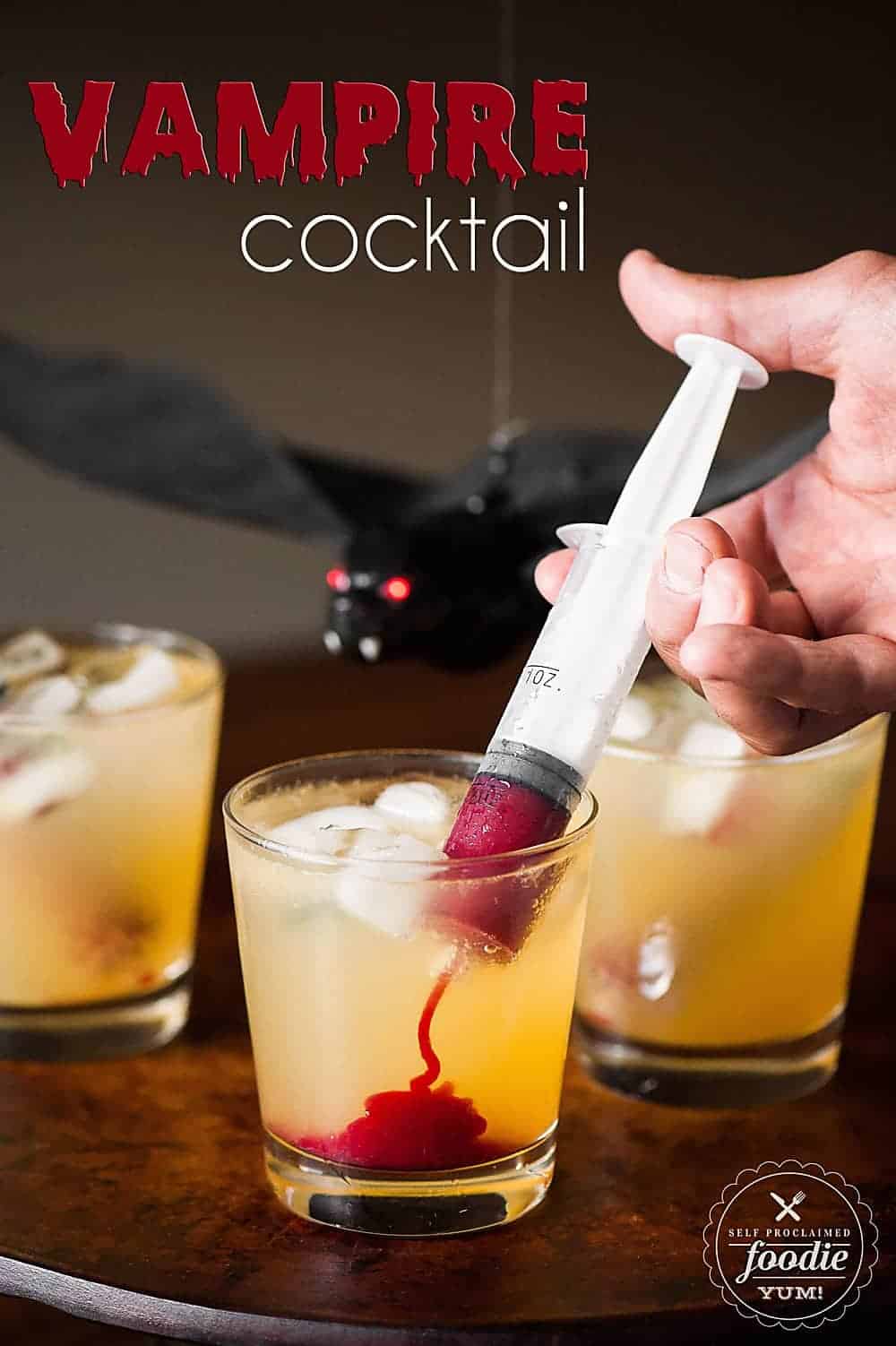 My next favorite Halloween drink is this Witches' Brew. This sweet and sparkling Halloween Witches' Brew made with fruit juice is a fun party drink for all ages and can easily be made into an adult cocktail too. Not only is this a fun non-alcoholic Halloween mocktail, but it's also one of the best Halloween drinks with dry ice!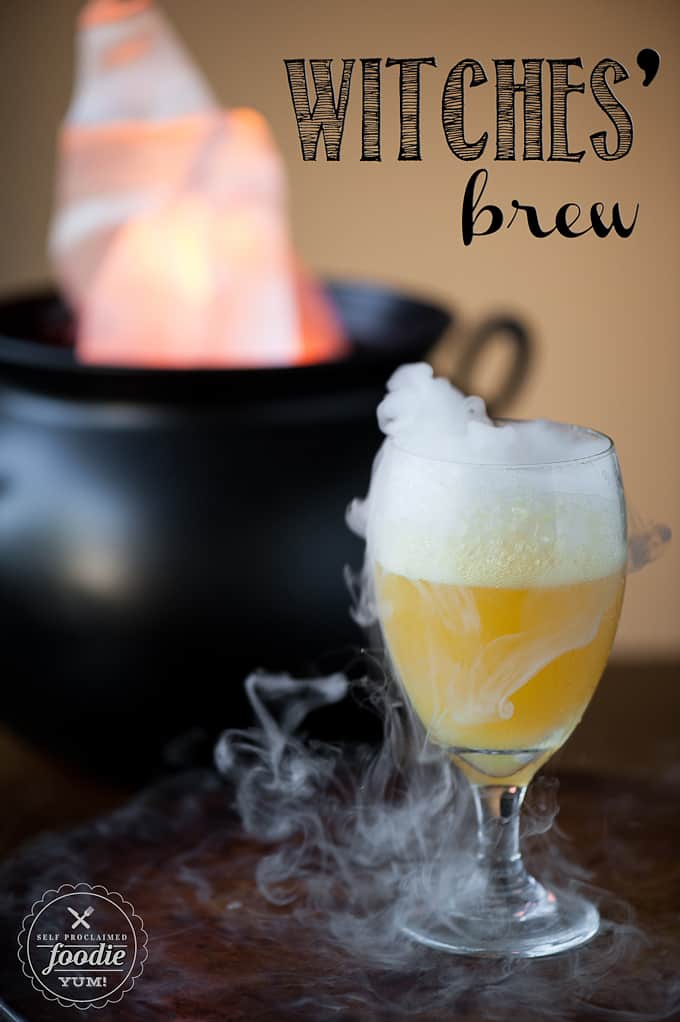 Now this Halloween drink isn't just an easy recipe, but its certainly a spooky Halloween drink for adults. Give your friends a fright this Halloween with a Zombie Shooter, where a combination of booze and lime juice create a drinkable brain.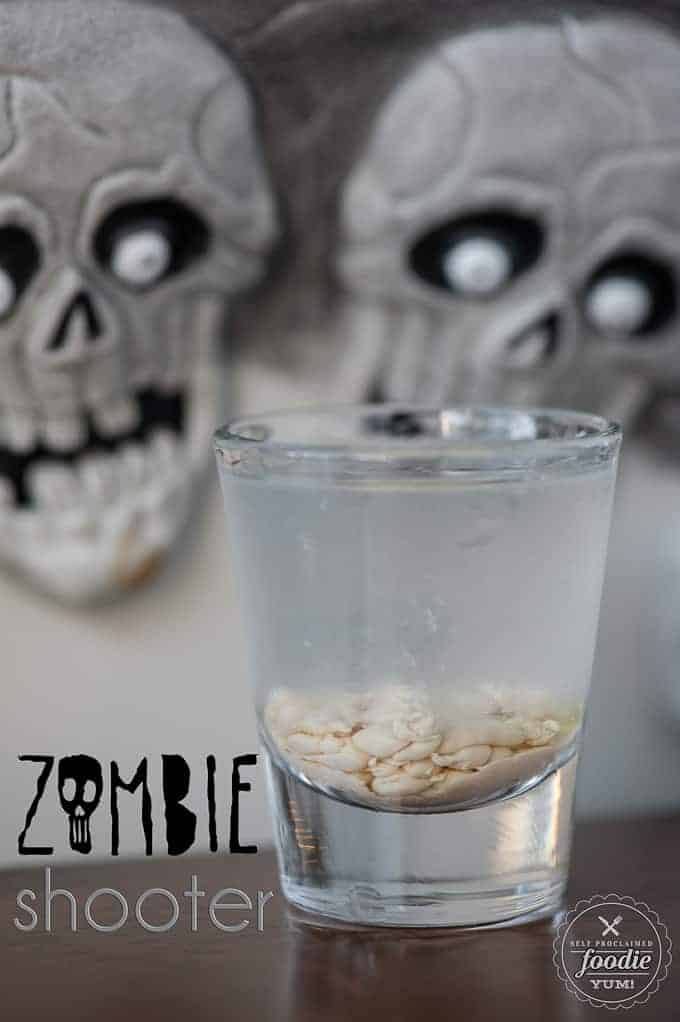 Celebrate Halloween with this Melted Witch Martini with vodka, Blue Curacao and fruit juices. Top this colorful Halloween drink with a sprinkle rim and a Twizzler broomstick for a truly festive cocktail that will have you cackling the night away.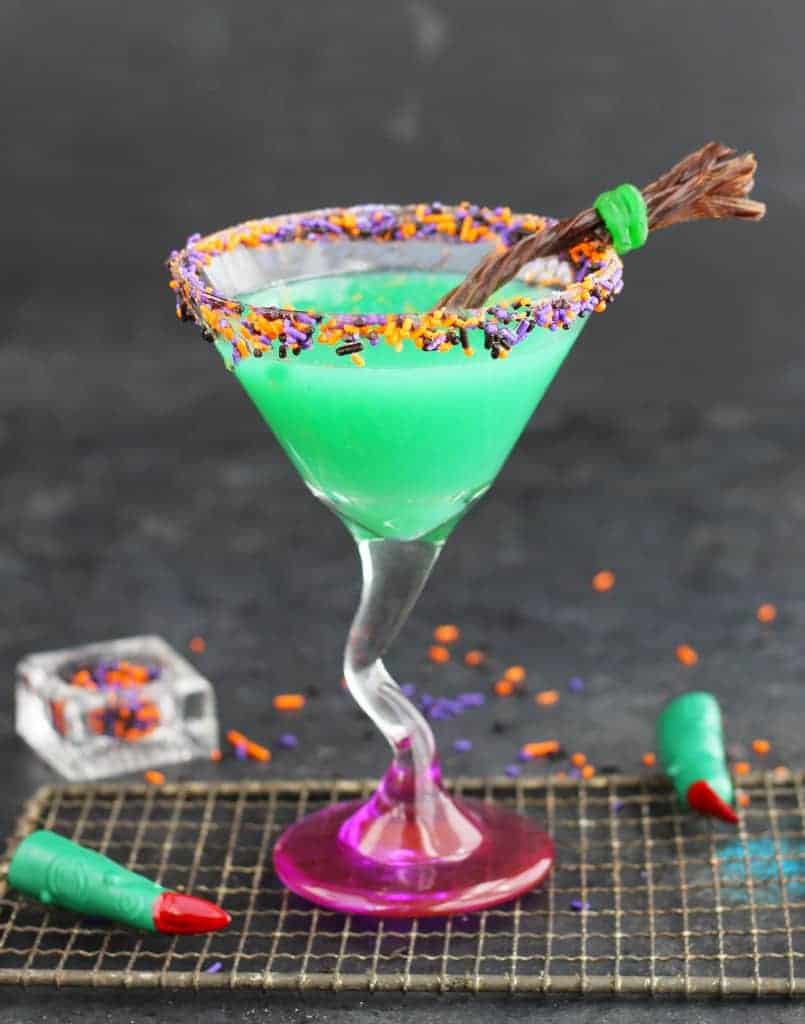 Are you brave enough to drink The Witch's Heart? Have you ever seen a Halloween drink with shimmery purple liqueor? Here's the perfect easy-to-make whimsical cocktail for Halloween this year or for any themed party for that matter!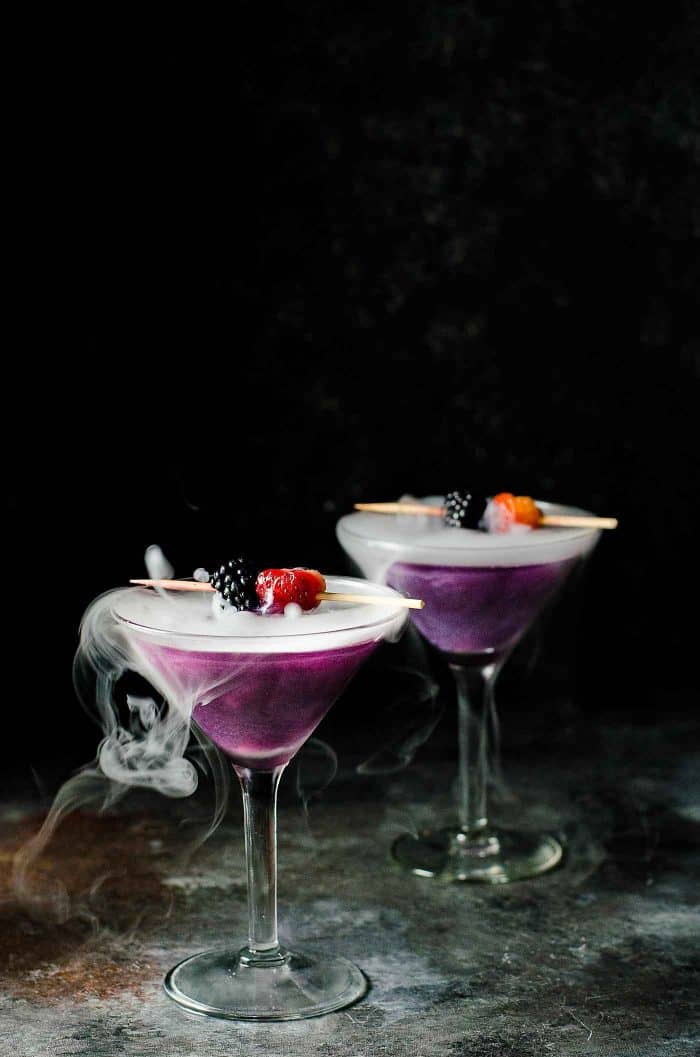 Black Magic Jello Shots are a fun layered cocktail that's perfect for your Halloween party! Now, I know what you're thinking. They're not exactly a Halloween drink because they're not in liquid form, but as far as easy Halloween drinks for adults go? I consider this one to be a pretty awesome Halloween alcoholic drink. It's a shot, after all! Don't forget to order the jello shot cups - 125 count should just about do it.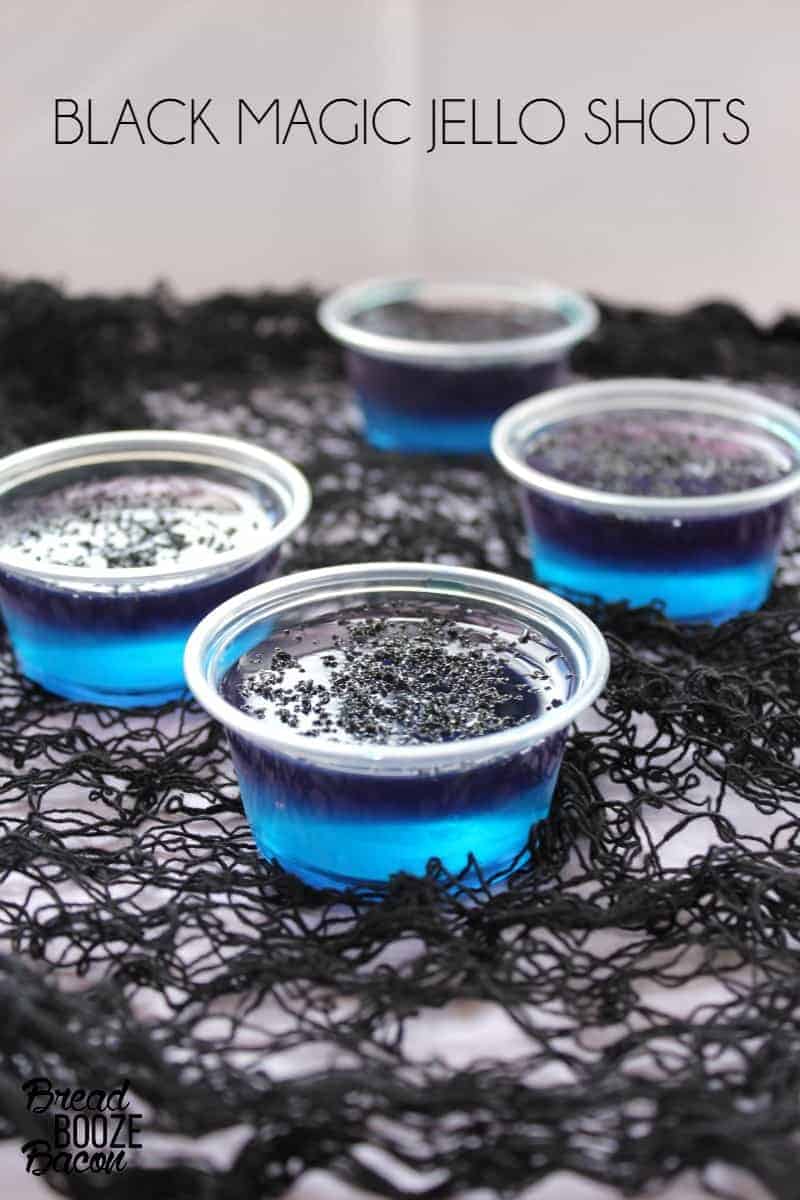 This perfect-for-Halloween Gore-licious Chocolate Cherry Shake has just two simple ingredients in it. Do you think your kids would like this non-alcoholic Halloween drink? Mine would.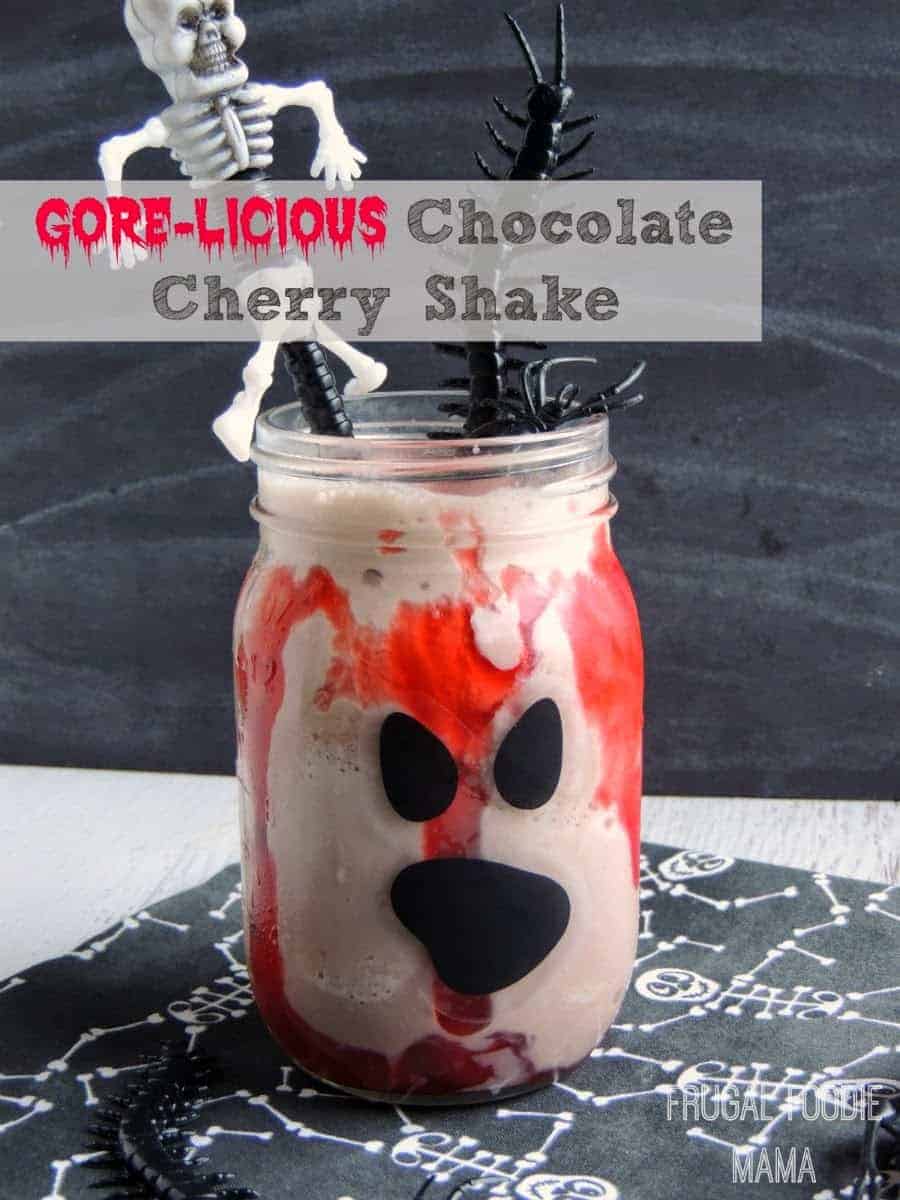 Looking for more Halloween drinks for kids? It doesn't get much easier than this Candy Corn Punch made with only three ingredients. Now that's a fun Halloween mocktail!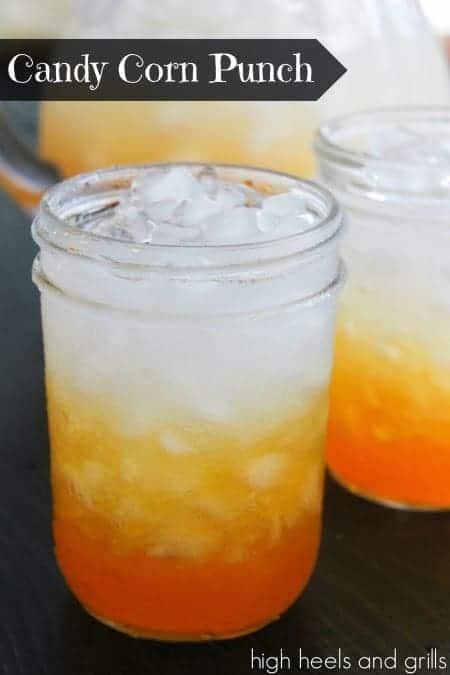 How does a Pumpkin Caramel Hard Cider Cocktail sound for a tasty Halloween drink? Be sure to order some of these fun Skeleton Hand Flute Glasses for your next party!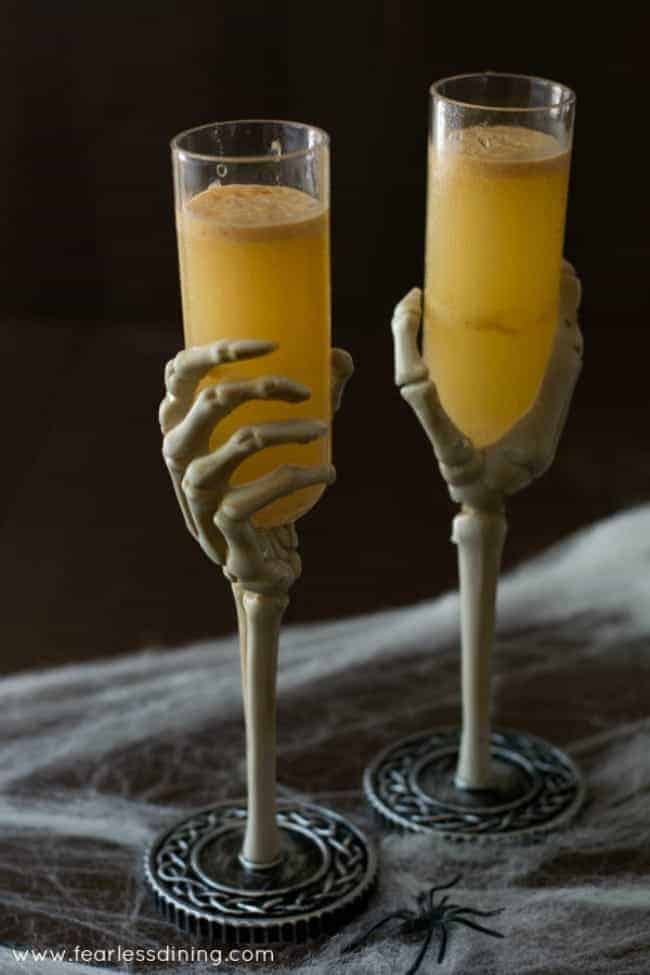 And last but certainly not least, I came across this Red Wine Margarita with Black Salt. The dark color just screamed Halloween drink. Looks tasty!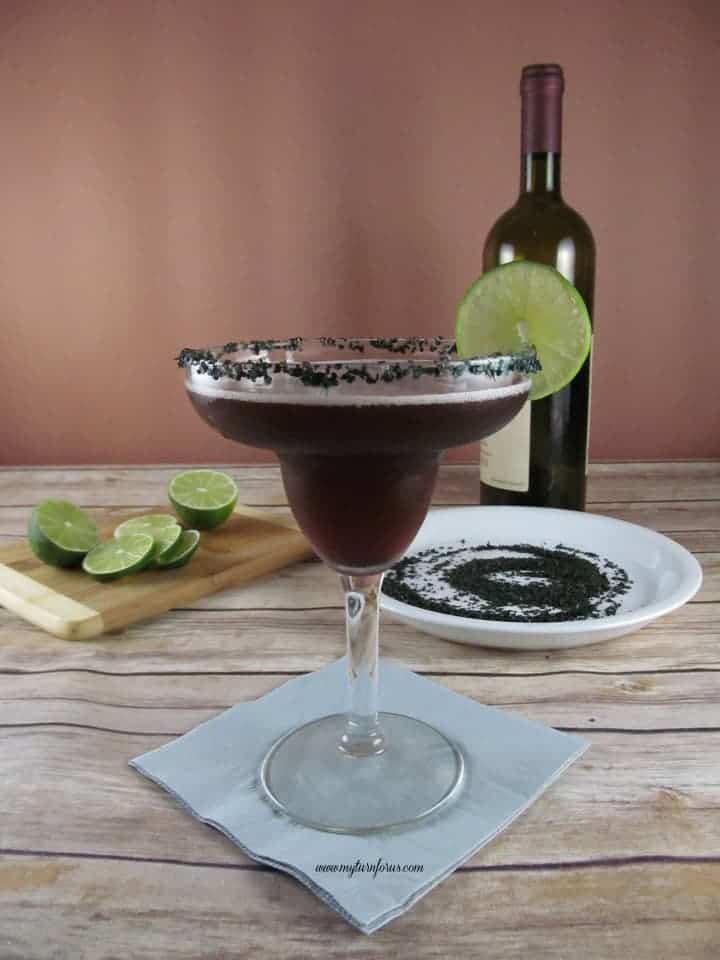 How to make spooky Halloween drinks:
Dry ice makes any Halloween drink spooky. Just a small amount will create an creepy bubbling fog. Many major grocery stores carry dry ice, especially around this time of year. They must know you want to make Halloween cocktails and mocktails with it! Always be careful as dry ice can burn your skin, so be sure to wear proper gloves and never allow the dry ice to touch your skin.
Fun props like cups and syringes always add to the spooky feeling in your Halloween drinks. I even found a blood bag that you could put the raspberry puree in for the Vampire cocktail. Gory!
Always be sure to make at least one variety of Halloween alcoholic drinks for the adult drinkers as well as non-alcoholic Halloween drinks for the kids and adult non-drinkers and/or drivers. You can turn pretty much any Halloween mocktail into a Halloween cocktail just by adding a shot of your favorite liquor.