Feta Corn Casserole, made with canned corn and a hint of lemon and basil, takes only minutes to prepare, creating an easy side dish everyone loves.
This post is sponsored by Del Monte® but the content and opinions expressed here are my own.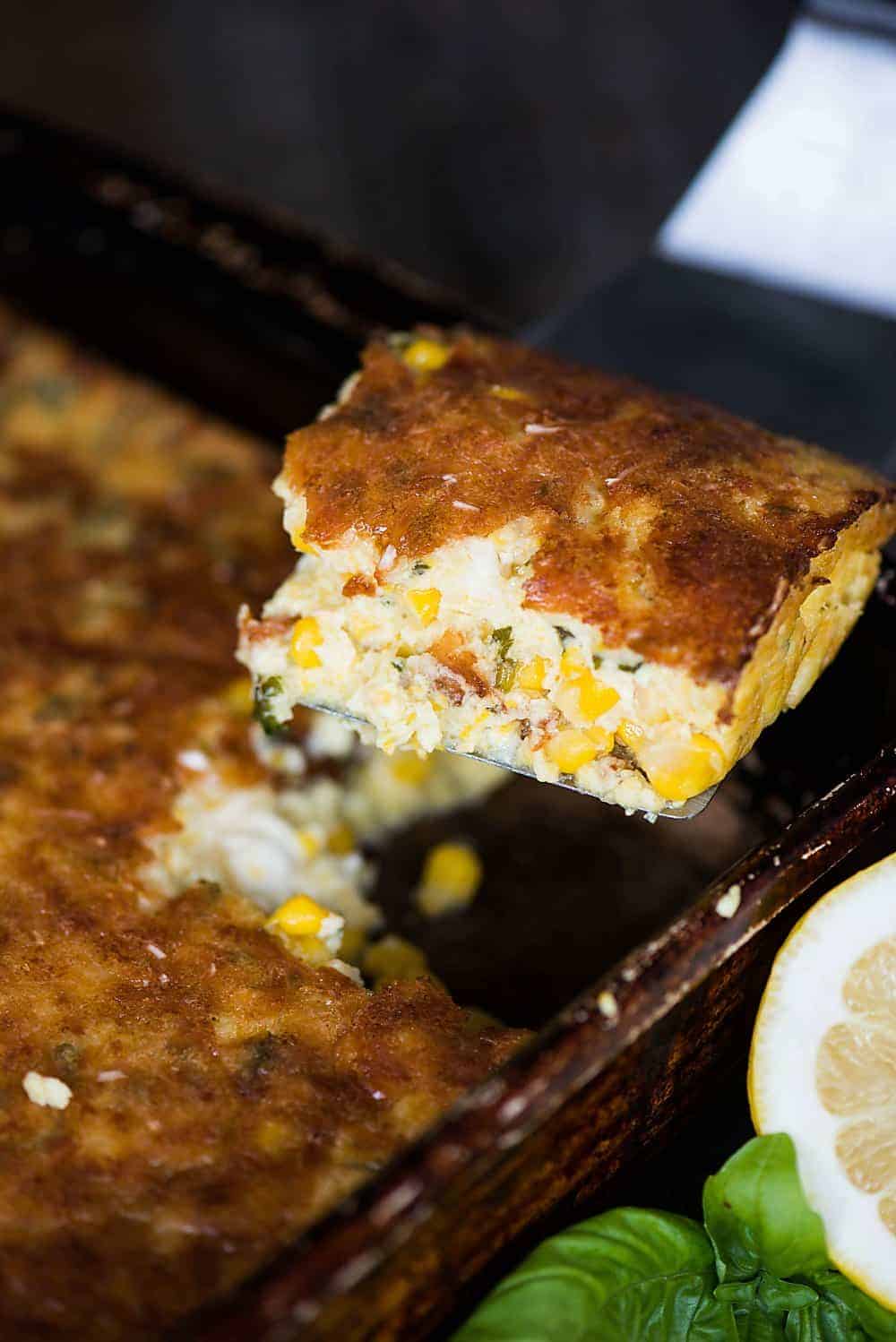 Feta Corn Casserole was inspired by four ingredients: Del Monte® Whole Kernel Corn., feta cheese, fresh basil, and lemon. Imagine you're a contestant on Chopped, you open up your basket, and these are the ingredients you see. What would you make? At first I was toying with the idea of some kind of soup. Then I thought maybe I'd make a rustic roasted corn galette. Then, I asked my friend Aubrey of Real Housemoms what she'd make and she told me to make a corn casserole. Pure genius. She told me about her parmesan corn casserole which I used for inspiration, but I omitted the sugar, replaced half of her parmesan cheese with feta cheese, and added fresh basil, lemon zest and lemon juice.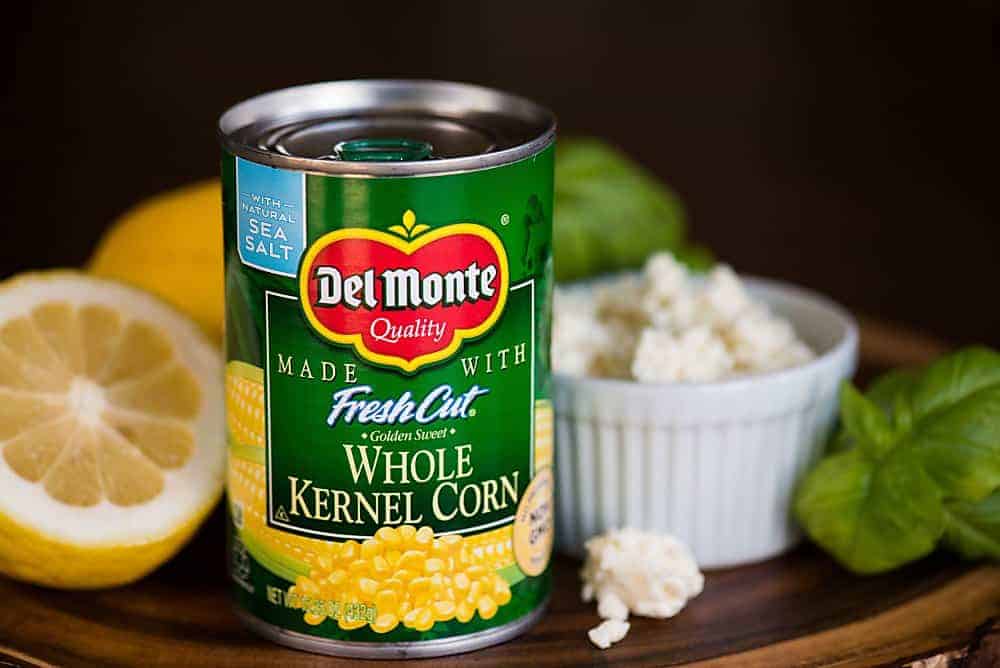 Now, if you're a fan of Chopped, you'll know that you can't hide any of your ingredients. Even though one ingredient can take center stage, you have to be able to taste each individual ingredient. For this recipe idea, I wanted to showcase the Del Monte Corn. Why? Because plump whole kernels of crisp super sweet corn are picked and packed at the peak of freshness (say that ten times real fast!) for the highest standard in rich, sweet flavor. Del Monte has partnered with family farms in the US for generations (for over 127 years). As a result, their corn is so vibrant, sweet and juicy.  Also, did you know Del Monte Corn is non-GMO and non-BPA intent? Feta cheese has a pretty strong flavor, so I wasn't worried about not being able to taste it. I was sure to add enough fresh basil so that I could not only taste that amazing flavor, but I wanted to see it. And finally, instead of just adding lemon juice, I wanted to add lemon zest for that extra punch.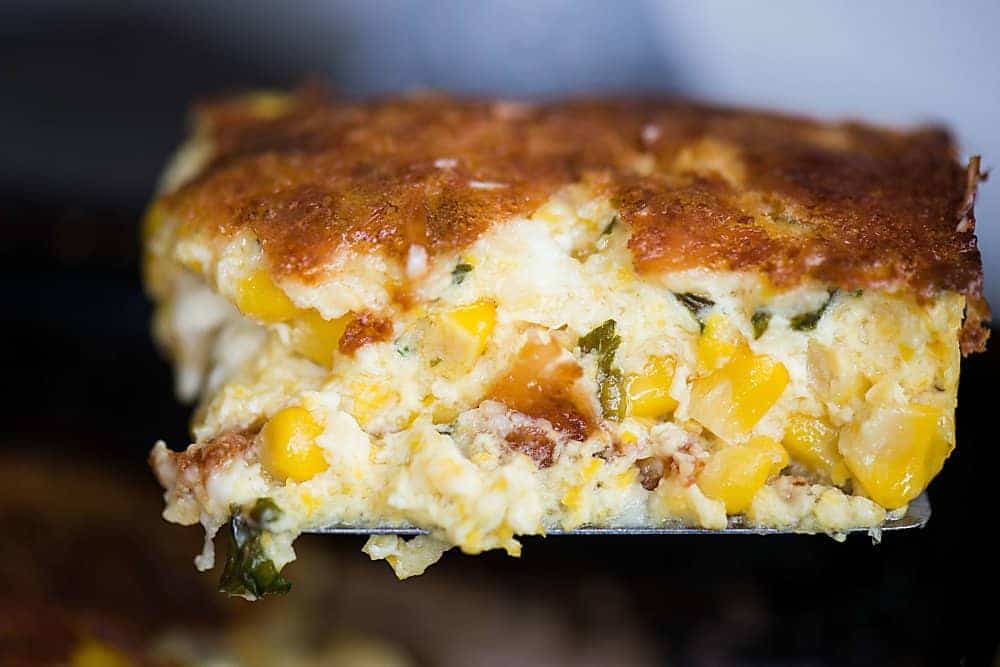 This recipe was incredibly easy to put together. Experience cooks are not required. It makes a great side dish for any favorite dinner too.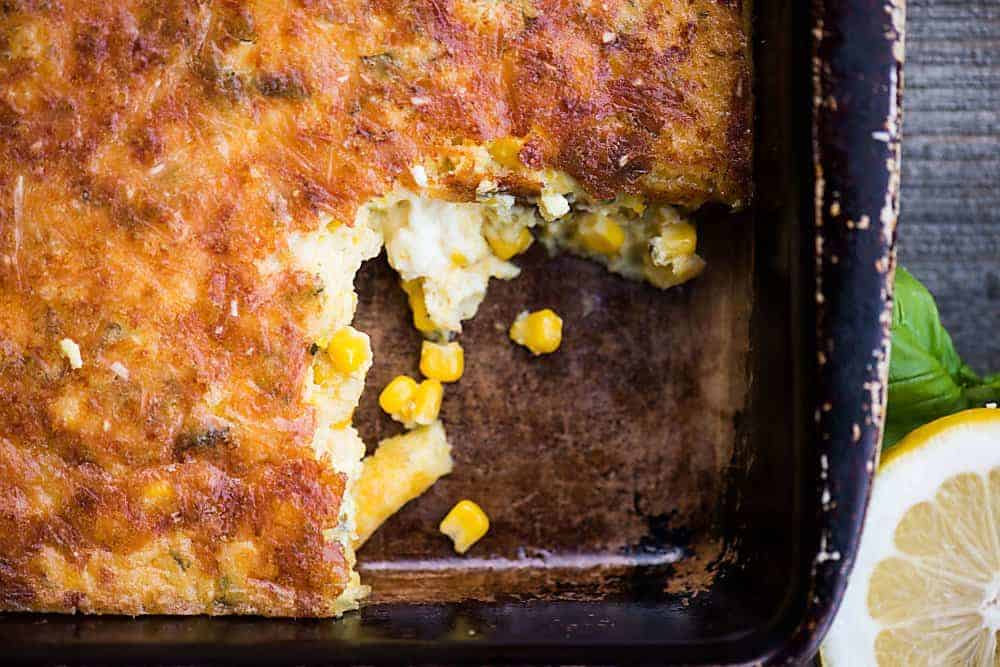 I hope this recipe inspired you to enter the Chopped challenge! Del Monte Corn is the perfect choice for you to incorporate into your own Chopped at Home Challenge entries!
Feta Corn Casserole
Total Time
1
hour
5
minutes
Ingredients
2

15 ounce cans Del Monte Canned Corn, drained

1/4

cup

four

2

tablespoons

corn meal

6

tablespoons

butter

melted

1/2

teaspoon

salt

1 1/2

cups

whole milk

4

eggs

10

fresh basil leaves

1

teaspoon

lemon zest

1

teaspoon

lemon juice

4

ounces

crumbled feta cheese

1/2

cup

parmesan cheese

grated
Instructions
Preheat oven to 350 degrees F. Heavily grease 2 quart casserole dish with butter.

In a processor, pulse one of the drained cans of Del Monte corn, flour, corn meal, butter, salt, milk, eggs, lemon zest and juice, and basil. Continue to pulse until the mixture is fairly mixed but not completely smooth.

In a large bowl, combine remaining can of drained Del Monte Canned Corn with feta cheese and mixture from food processor. Stir to combine and then add to buttered casserole dish. Top with parmesan.

Bake in preheated oven for 45 to 55 minutes or until the center is somewhat firm and the top turns golden brown. Serve warm.