Cranberry White Chocolate Mason Jar Cookie Kits are fun homemade gifts that beautifully display the dry ingredients of a tasty holiday cookie.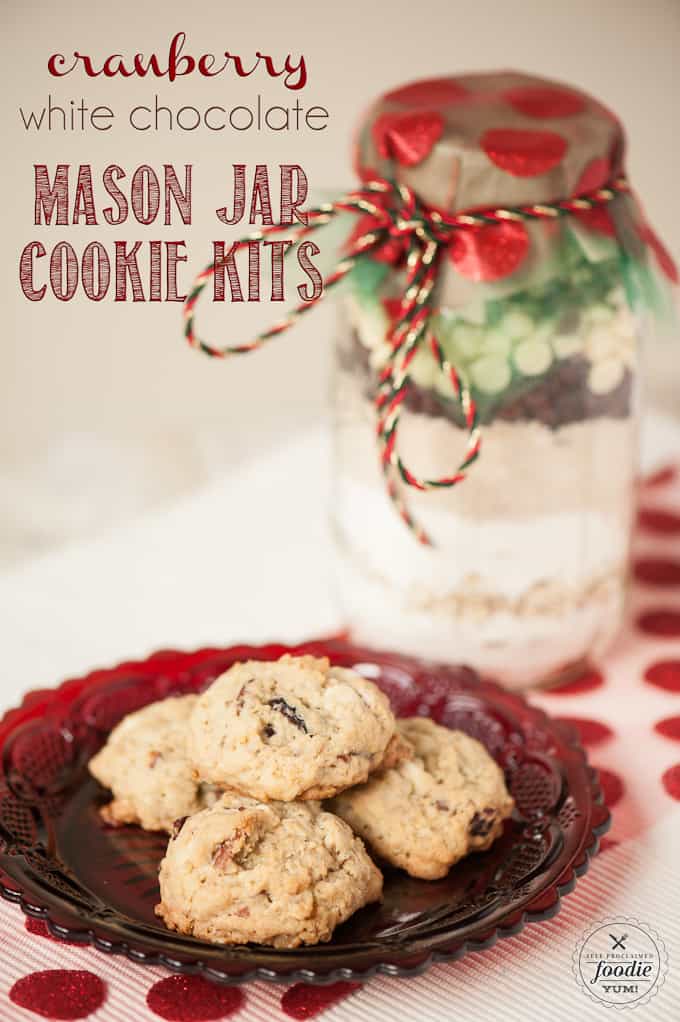 Have you ever had someone give you a cookie kit before? Every year I tell myself to make a bunch of them to hand out to friends, co-workers, and teachers and I never have. That is, until this year. I finally put together some of my own homemade cookie kits and I was not only impressed with how easy they were to make, but they made a super tasty cookie as well!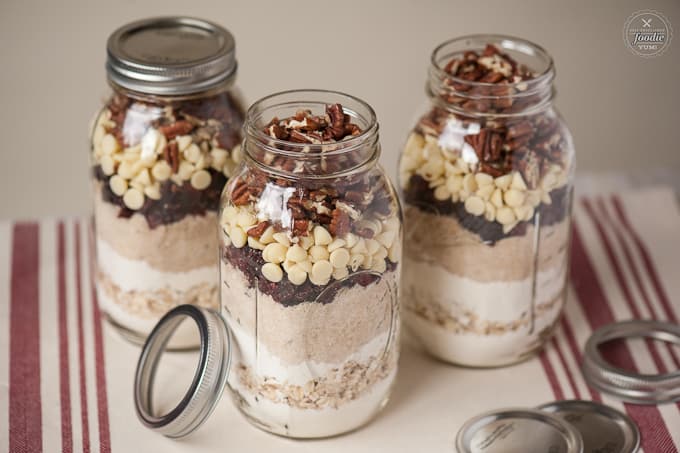 I couldn't just put a kit together without trying it out first, now could I? Okay, okay. The fact that I had a major cookie craving may have played into the fact that I made a batch as well. You caught me.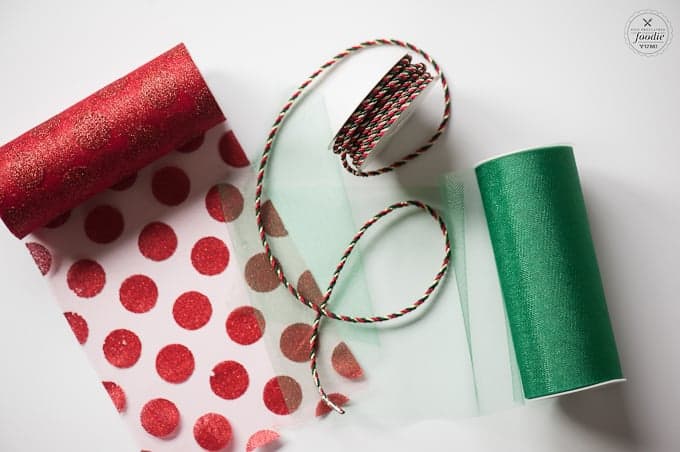 When I was trying to think about the kind of cookie kit I wanted to make, I figured I had two options – chocolate candy pieces or dried fruit. I wanted something colorful that would look appropriate for the holidays. I ended up going with cranberry and white chocolate because the tart of the cranberries pairs so well with the sweet and creamy white chocolate, plus who doesn't love red and white at Christmas time? The mix also contains pecan pieces and rolled oats for texture, and the rest of the ingredients you'd expect in a cookie like sugar, flour, baking soda and salt.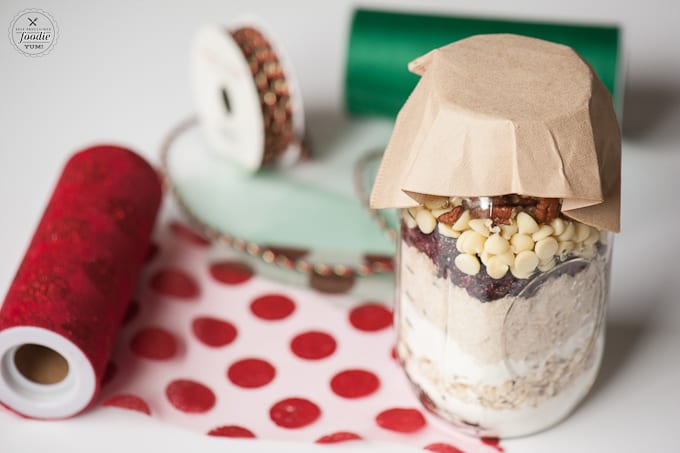 I picked up a few sparkly fabrics to decorate the lids only to realize they were tulle and rather transparent. Thanks to my quick thinking and lack of other craft materials in my house, I figured a brown coffee filter would do the trick between the metal lid and the tulle. It ended up looking super cute and only took a few minutes to make.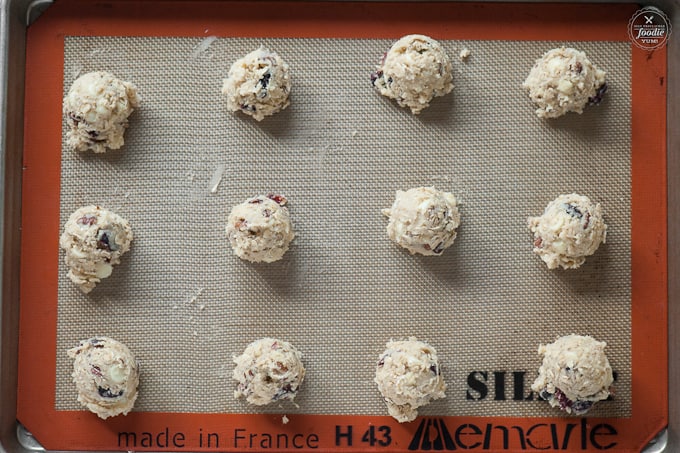 These cookie kits are super easy to make, whether you're putting together one or twenty at a time. They're one of those homemade, inexpensive gifts that make for a really nice gesture. Who wouldn't want something like this where they only have to mix in three wet ingredients and 12 minutes later they have warm delicious cookies in front of them? I would… which is why I kept a couple kits for myself!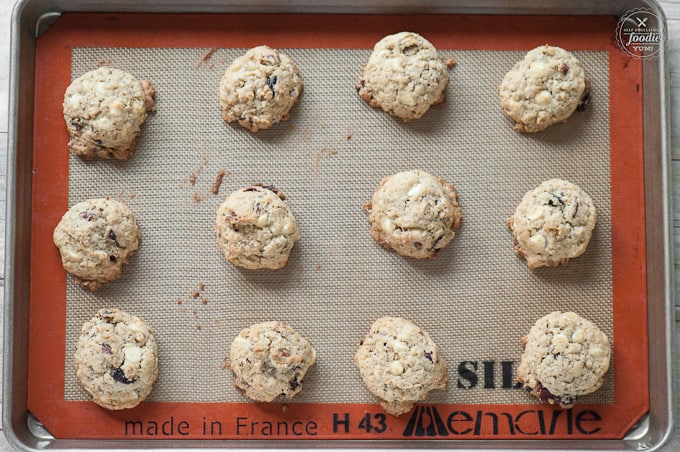 This recipe uses pure vanilla extract. Did you know you can make your own homemade vanilla extract? It makes the perfect gift too. Watch how in the video below.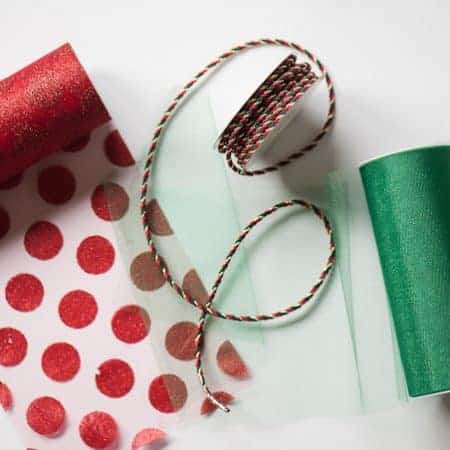 Mason Jar Cookie Kits
Cranberry White Chocolate Mason Jar Cookie Kits are fun to make gifts that beautifully display the dry ingredients of a tasty holiday cookie.
Print
Pin
Rate
Ingredients
layered in jar:
1

cup

plus 2 T all-purpose flour

1/2

teaspoon

baking soda

1/2

teaspoon

salt

1/2

cup

rolled oats

1/3

cup

packed brown sugar

1/3

cup

white sugar

1/2

cup

dried cranberries

1/2

cup

white chocolate chips

1/2

cup

chopped pecans
additional ingredients:
1/2

cup

unsalted butter

softened

1

egg

beaten

1

teaspoon

vanilla
Instructions
For the mason jar:
Use a clean 1 quart or 1 liter jar. First combine the flour with the baking soda and salt. Then, mix the sugars together before adding to jar to prevent clumping. Then, to layer add half of the flour mixture to the jar, followed by the oats, then the remaining flour mixture. Top with layers of the sugar mixture, then the cranberries, followed by the white chocolate chips, and finally with the chopped pecans.
For the directions:
Create gift tags with the following instructions: Cranberry White Chocolate Cookies: 1. Preheat oven to 350 degrees F. Grease a cookie sheet or line with parchment paper. 2. In a medium bowl, cream 1/2 cup very soft butter until smooth. Stir in 1 egg and 1 teaspoon of vanilla until fluffy. Add the entire jar of ingredients, and mix together by hand until well blended. Drop by heaping spoonfuls onto the prepared baking sheets. 3. Bake for 12 to 14 minutes, or until edges start to brown. Cool on wire racks.