A high quality sugar makes all the difference in these mouthwatering Chewy Brown Sugar Cookies. They are the perfect sweet treat for any occasion.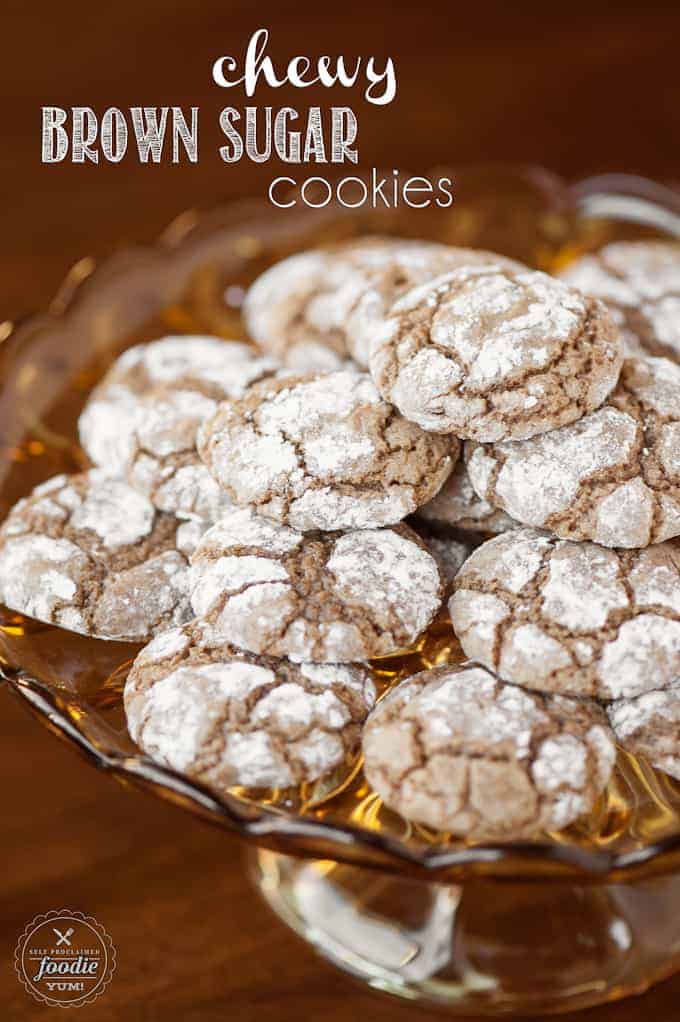 Day 6 of my 12 Days of Holiday Treats already? Sheesh. Time sure does fly when you're stuffing your face with delicious goodies, don'tcha think?

I'm not gonna lie. These cookies were amazing. But there's a problem. I can't tell if they were so darn delicious because the recipe was downright perfect or because of the high quality Belgian sugar I used. Who am I kidding? Is the recipe good? You bet. But did the fact that I used the best of the best sugar out there to make my cookies make a difference to the final product? You bet it did.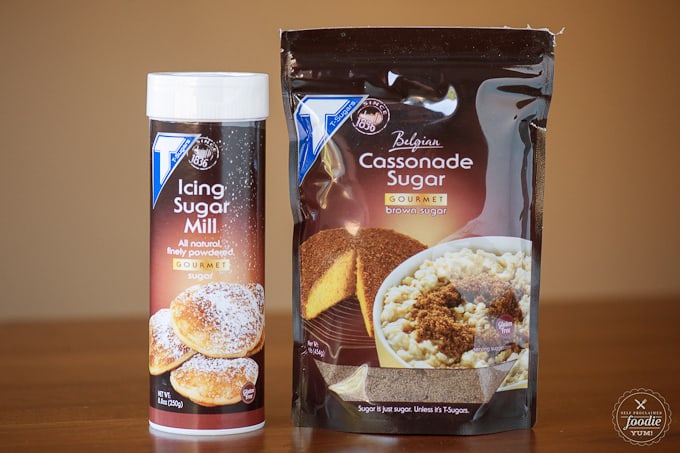 If you are a lover of food like I am, you know that the quality of your ingredients plays a direct role in the taste and final outcome of any recipe. Well, this sugar – both the Cassonade Gourmet Brown Sugar as well as the Icing Sugar Mill Gourmet Powedered Sugar made by T-Sugars – were unlike any sugar I've ever experienced. When I find a product that I fall in love with, you will know it because I won't stop gushing about it.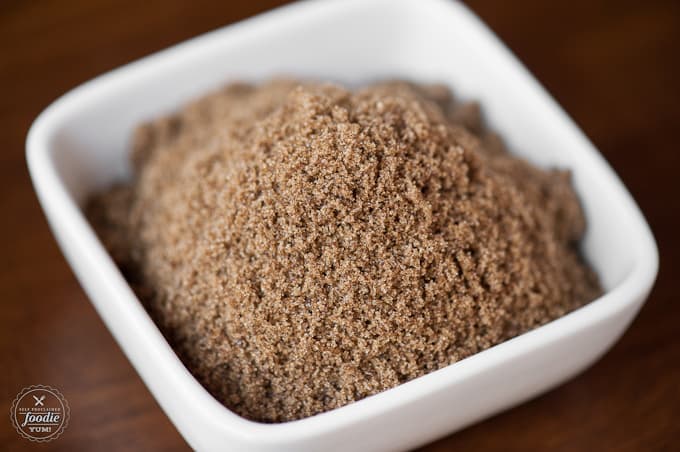 I wish my photo could do it justice, but this brown sugar looks like the most exquisite sparkly sand you'll ever see. Once you're done making the dough, you roll the the dough balls in the powdered sugar to give the cookies that finished crackle look. The T-Sugar powdered sugar is far superior to anything I've ever tried, too. I can't wait to use it again.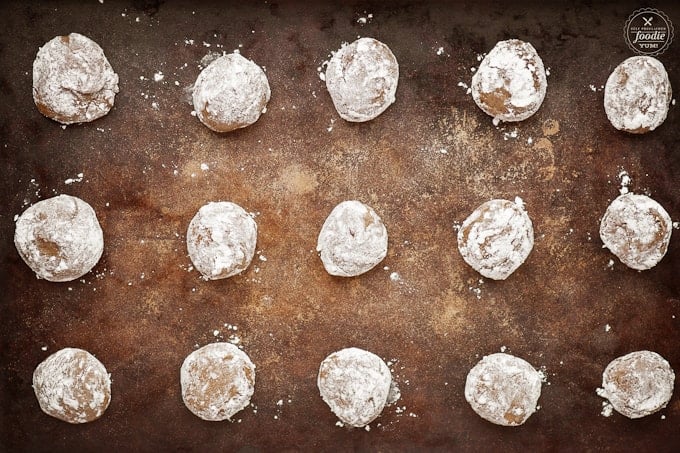 There's one additional feature to this cookie that makes it taste amazing. I brown the butter. You know I've been a total brown butter addict lately and taking that extra step with the butter in this recipe completely enhances the flavor and texture of the cookie.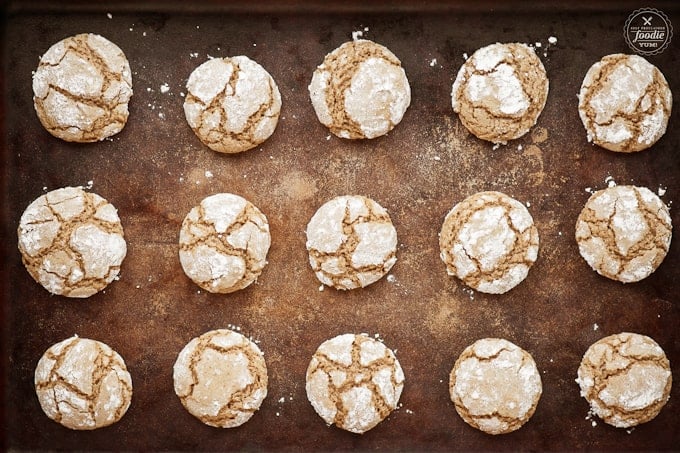 You see those deep crevasses of cookie goodness surrounded by a delicious surface of sweet powdered sugar? That's when you'll hear me say "ooooh yeah".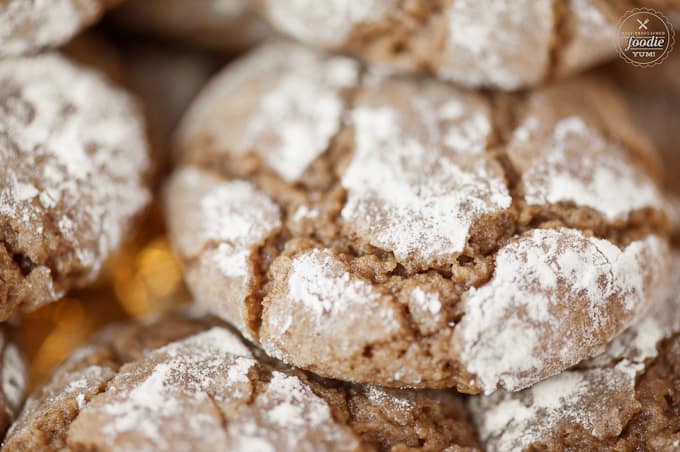 My sister and her family were just visiting for Thanksgiving and she got to sample every single one of my Christmas cookies before she took some home for herself. Can you guess which cookies were her favorite?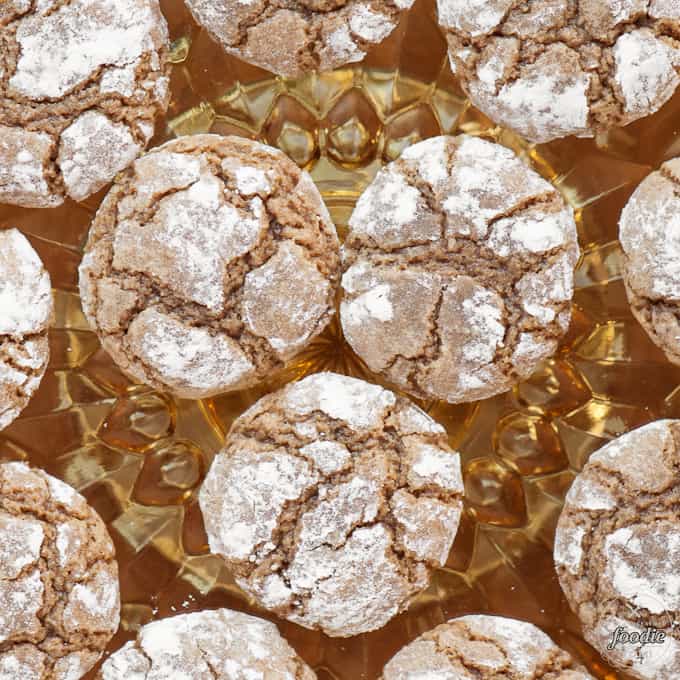 This recipe uses pure vanilla extract. Did you know you can make your own homemade vanilla extract? It makes the perfect gift too. Watch how in the video below.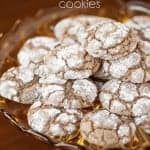 Chewy Brown Sugar Cookies
A high quality sugar makes all the difference in these mouthwatering Chewy Brown Sugar Cookies. They are the perfect sweet treat for any occasion.
Ingredients
1/2

cup

unsalted butter

softened

2

cups

brown sugar

T-Sugar recommended

2

large eggs

slightly beaten

1

teaspoon

vanilla

2 1/2

cups

all purpose flour

3/4

teaspoon

baking powder

1/2

teaspoon

salt

1

cup

confectioners sugar

T-Sugar recommended
Instructions
Preheat oven to 350 degrees F.

In medium sized saucepan, heat butter over medium high heat, whisking frequently and scraping bottom, until brown specs form and it takes on a nutty caramel aroma. Remove from heat.

Once butter cools a bit, stir in brown sugar, eggs, and vanilla extract until smooth and creamy.

In a separate bowl, combine flour, baking powder, and salt together. Add sugar mixer to the bowl of a stand mixer with the paddle attached. Add flour mixture into butter mixture and stir on low just until dough is has combined, then flash it on medium speed for five seconds to fully combine.

Pour confectioners' sugar into a small bowl.. Spoon 1 inch balls of dough onto confectioners' sugar and roll to coat. Arrange coated dough on a baking sheet.

Bake in the preheated oven until edges are lightly browned, 12 to 14 minutes. Cool cookies on baking pan for 2 minutes before transferring to a wire rack to cool completely.
Nutrition Facts
Chewy Brown Sugar Cookies
Amount Per Serving
Calories 88
Calories from Fat 18
% Daily Value*
Total Fat 2g 3%
Cholesterol 11mg 4%
Sodium 29mg 1%
Potassium 28mg 1%
Total Carbohydrates 16g 5%
* Percent Daily Values are based on a 2000 calorie diet.