These roasted Candied Hazelnuts are perfectly sweet with a spicy kick. They are an excellent addition to salads or desserts.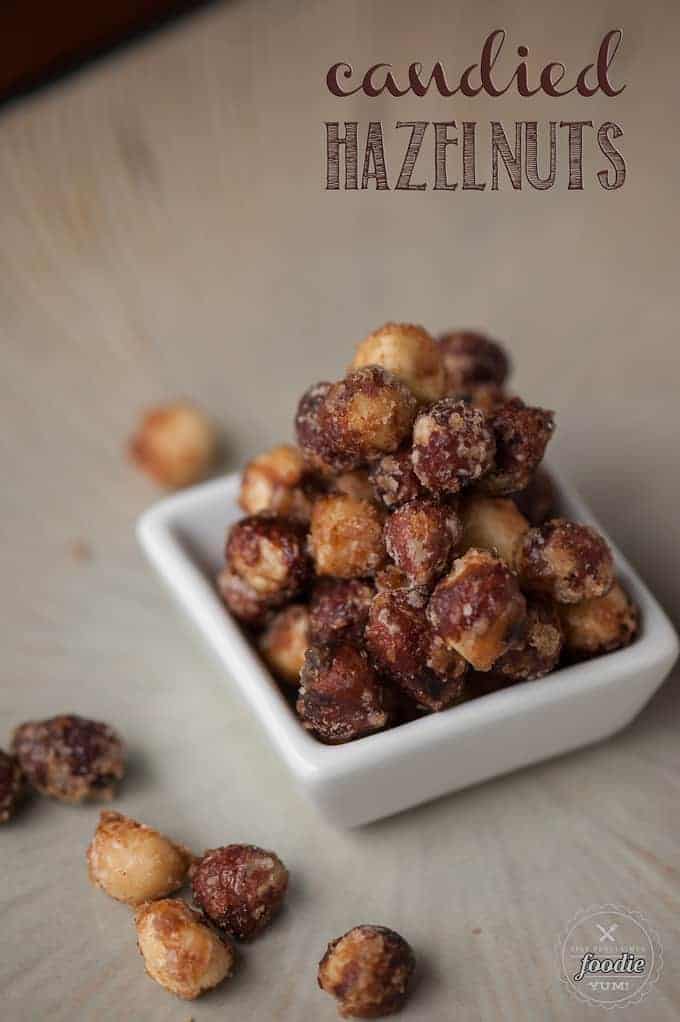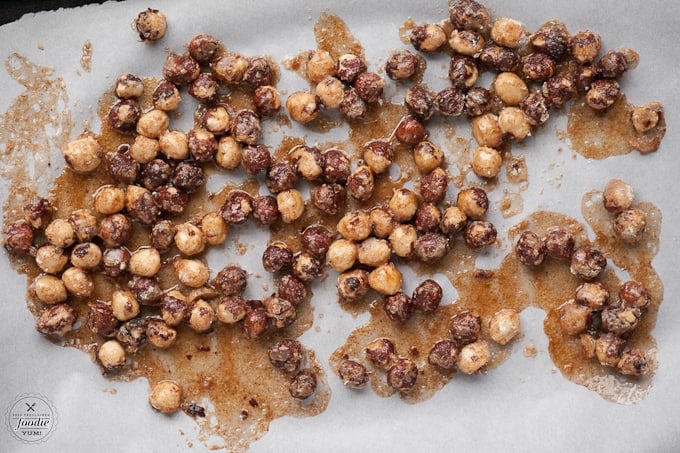 I'm not gonna lie. These candied hazelnuts were amazing. They were pretty easy to make too. I started with raw hazelnuts. Did you know that Oregon produces like 99% of the hazelnuts grown in the US? One of my proud "eat local" tidbits. I roasted them in the oven until they became fragrant and their skins started to peel off. After you rub away as much of the skins as you can, give them a good rinse, coat with powdered sugar and spices - and by spices I mean both the traditional cinnamon holiday variety as well as red hot cayenne pepper - and then you bake them some more to get them nice and sticky.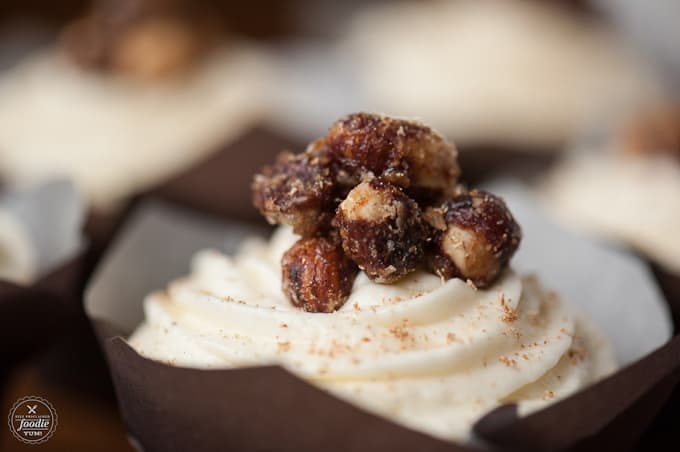 Just like crunchy always pairs well with soft, these sweet and spicy nuts are amaze-balls. The heat from the cayenne is subtle and you don't taste it until you're almost ready to throw another handful in your mouth.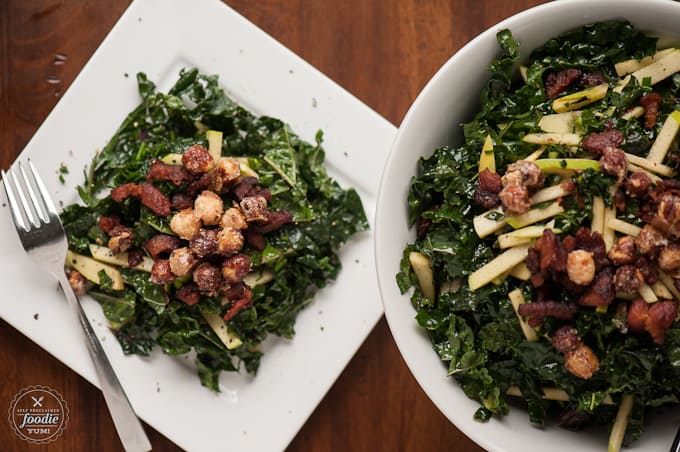 So far I've used these nuts on top of eggnog cupcakes as well as a kale apple bacon salad - both recipes are freaking amazing.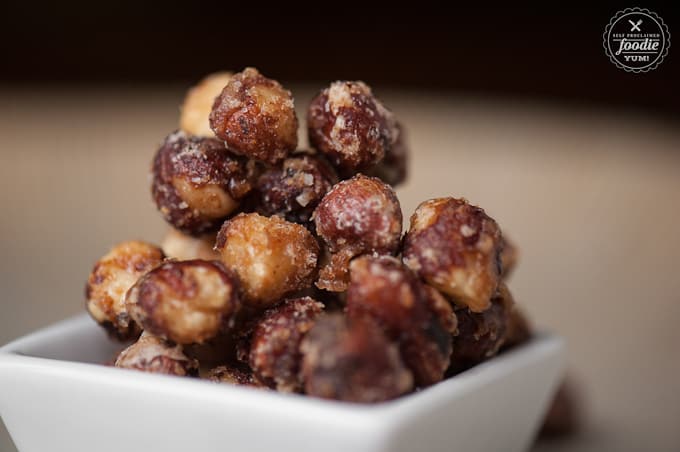 My kids loved these candied hazelnuts to! I had to fight them off so that I had enough to photograph for this post.
Full Recipe Instructions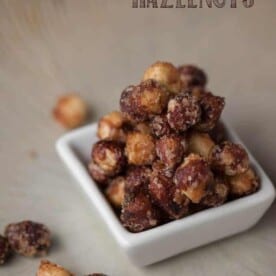 Instructions
Preheat the oven to 350° F.

Place hazelnuts in an oven safe dish and roast for 20 minutes. Transfer to a towel and rub away as many skins as you can.

In a bowl, cover the hazelnuts with water. Transfer to a sieve and shake out the water.

In another bowl, combine the confectioners' sugar, cayenne, cinnamon, and 1 teaspoon of salt.

Add the hazelnuts and toss. Transfer to a sieve to shake off the excess coating.

Arrange the hazelnuts on a parchment paper lined baking sheet and bake for 10 to 12 minutes, until the sugar is lightly caramelized and the hazelnuts are golden.
NUTRITION INFORMATION
Calories:
248
kcal
|
Carbohydrates:
20
g
|
Protein:
4
g
|
Fat:
18
g
|
Saturated Fat:
1
g
|
Sodium:
581
mg
|
Potassium:
204
mg
|
Fiber:
3
g
|
Sugar:
16
g
|
Vitamin A:
105
IU
|
Vitamin C:
1.9
mg
|
Calcium:
34
mg
|
Iron:
1.4
mg