This is the best recipe for super soft, light and fluffy, tasty and delicious homemade Banana Cupcakes that your entire family will love.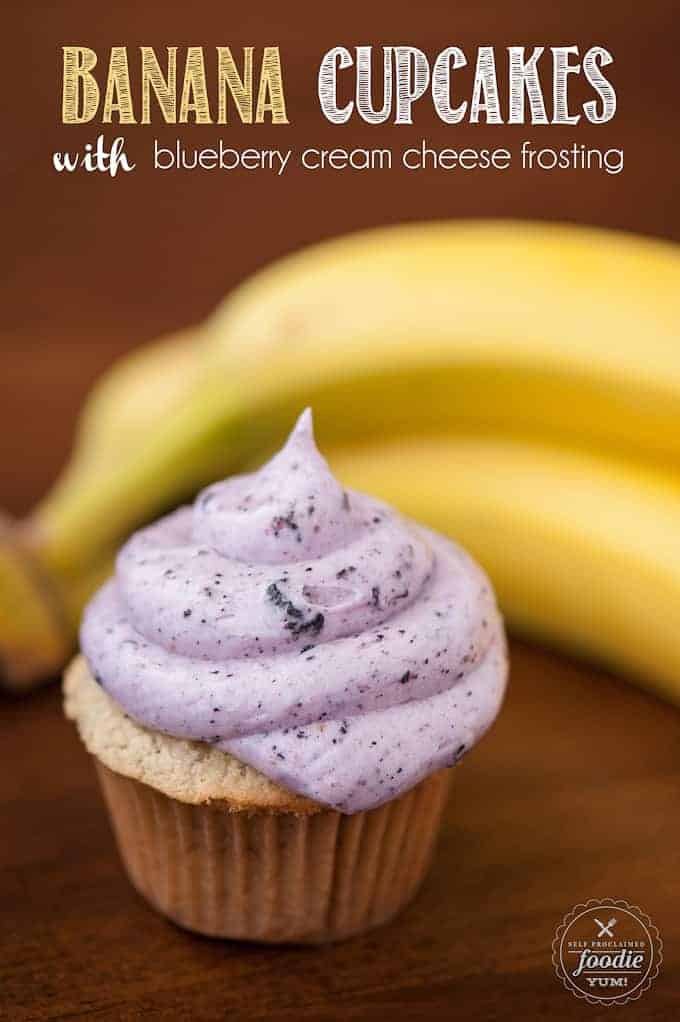 Everyone is all about the Minions these days. Rightfully so. They are downright awesome. Ever since I first saw Despicable Me with my kids, I've been in love with those little dudes. My love of minions, and their love of bananas, was my inspiration for these banana cupcakes.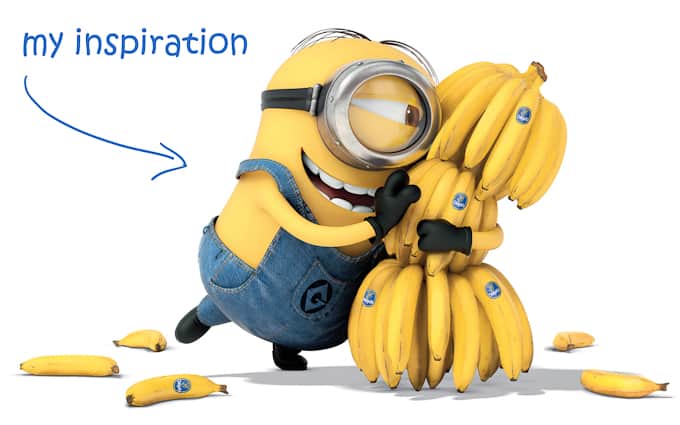 That, and the fact that Hostess Twinkies came out with a Minion Decoration Kit that includes EDIBLE stickers. I got my hands on this box and had to listen to my kids beg to make their own Twinkies Minion for weeks. I know… it was totally cruel to make them wait. What can I say? Sometimes I'm horrible like that. They turned out so cute, but you'll have to make your way down to the bottom of the post to see the final product.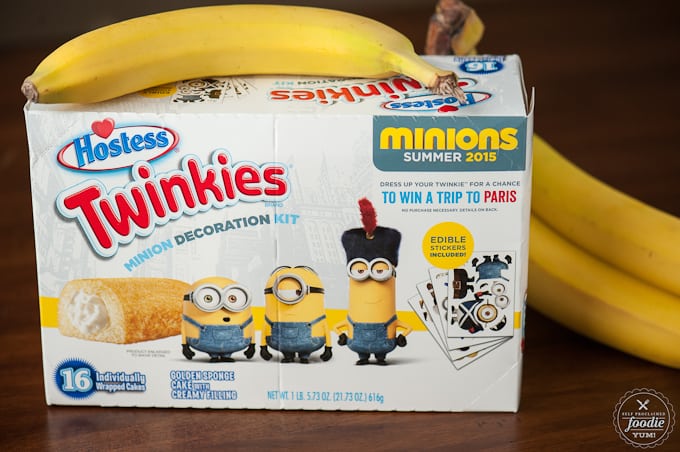 Inside the box of Twinkies you'll find several sheets of edible stickers. All you have to do is peel them off the paper and stick them right to the surface of the Twinkie. That's all. It doesn't get much easier or fun for the kids than that, now does it? I'm willing to bet your kids would freak out over getting to make their own Twinkie Minion too.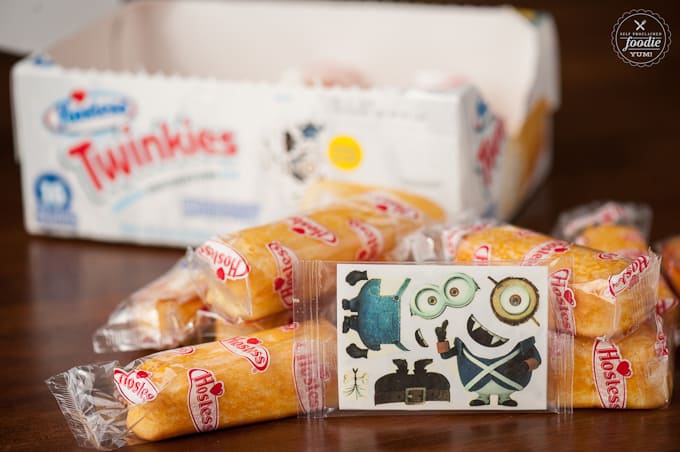 Honestly, I think my kids did a better job decorating them than I could have. I'm guessing its because they've seen the Minions movies roughly 23x more than I have.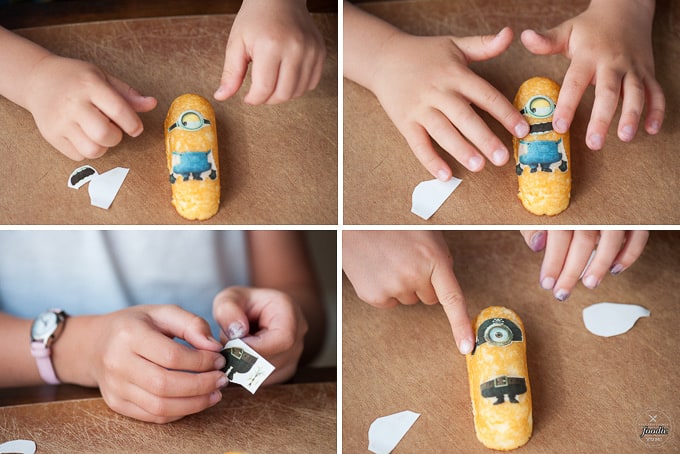 I'm so glad I went with banana flavored cupcakes. I'm friends with probably the most talented cake maker in the world and she's the one who told me banana would go great with the Twinkies Minions. She's a genius. Just look how fluffy the batter turned out! I use my cookie scoop to transfer it from the bowl to the liners so that I don't spill any on the baking dish. And if you're wondering, I use stone to cook. Its just personal preference.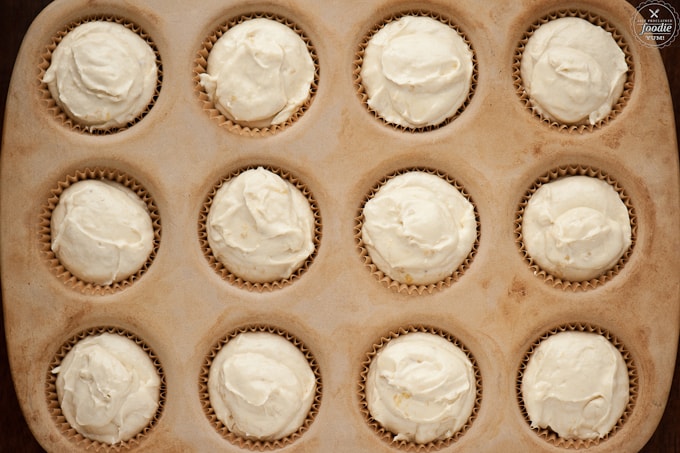 Ah, fluffy golden banana perfection. To quote my husband: "those cupcakes you made were freaking GOOD".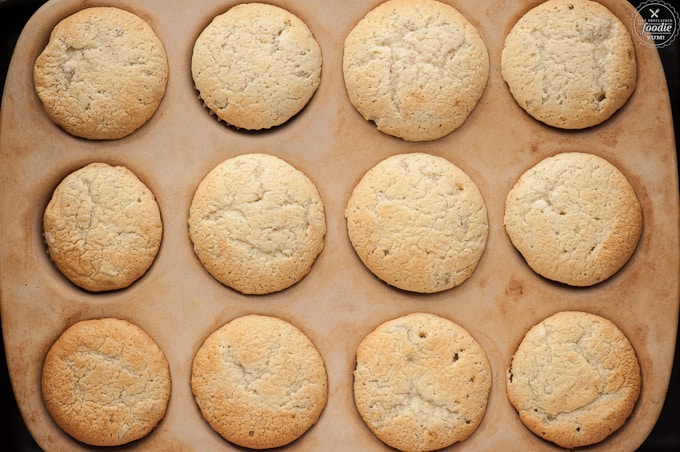 Because of the mixing method I use, they cupcakes end up with a really tight crumb, but the cake is super moist and fluffy. I really didn't want to make something that resembled banana bread or a banana muffin. I was going for a cupcake and a cupcake is what I got.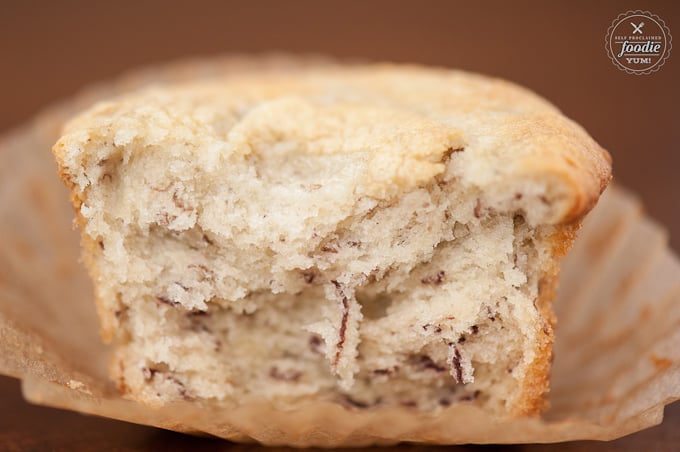 I topped my cupcakes with some homemade blueberry cream cheese frosting and then I trimmed the very bottoms off my Twinkie Minions so that they would stand up straight. Aren't they super cute? Since the minion set was seasonal, that part is obviously totally optional when you make your cupcakes. 🙂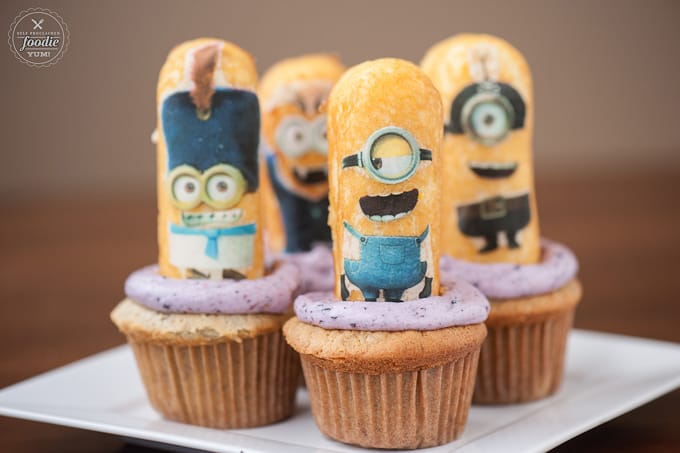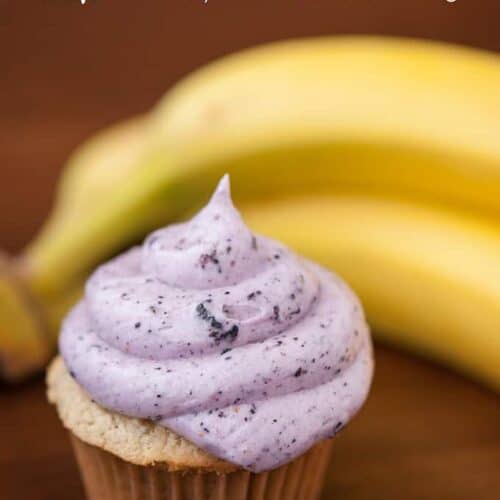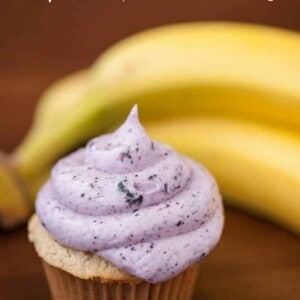 This is the best recipe for super soft, light and fluffy, tasty and delicious homemade Banana Cupcakes that your entire family will love.
Instructions
Preheat oven 325°F.

In bowl of stand mixer with paddle attachment, combine flour, baking soda, salt, and sugar. With the mixer running on medium speed, add butter one tablespoon at a time. Continue to mix until crumbly, about 1 minute. Flour must be completely coated in butter.

In separate bowl, combine eggs, banana, and sour cream; mix well. Add about 1/3 of the liquid to the flour mixture and combine on low speed. Once combined, increase speed to medium. Mix until very fluffy, about 3-5 minutes. Scrape down bowl, add remaining liquid, and thoroughly mix, scraping down several times as needed.

Scoop into cupcake liners. Bake 25-30 minutes or until toothpick inserted comes out clean. Cool 10 minutes in pan on rack; remove and cool completely before decorating.
Nutrition
Calories:
235
kcal
,
Carbohydrates:
33
g
,
Protein:
3
g
,
Fat:
11
g
,
Saturated Fat:
6
g
,
Cholesterol:
53
mg
,
Sodium:
226
mg
,
Potassium:
110
mg
,
Fiber:
1
g
,
Sugar:
19
g
,
Vitamin A:
348
IU
,
Vitamin C:
2
mg
,
Calcium:
20
mg
,
Iron:
1
mg
Nutrition information is automatically calculated, so should only be used as an approximation.