This refreshing and delicious Cranberry Pear Moscato is the quintessential cocktail this holiday season.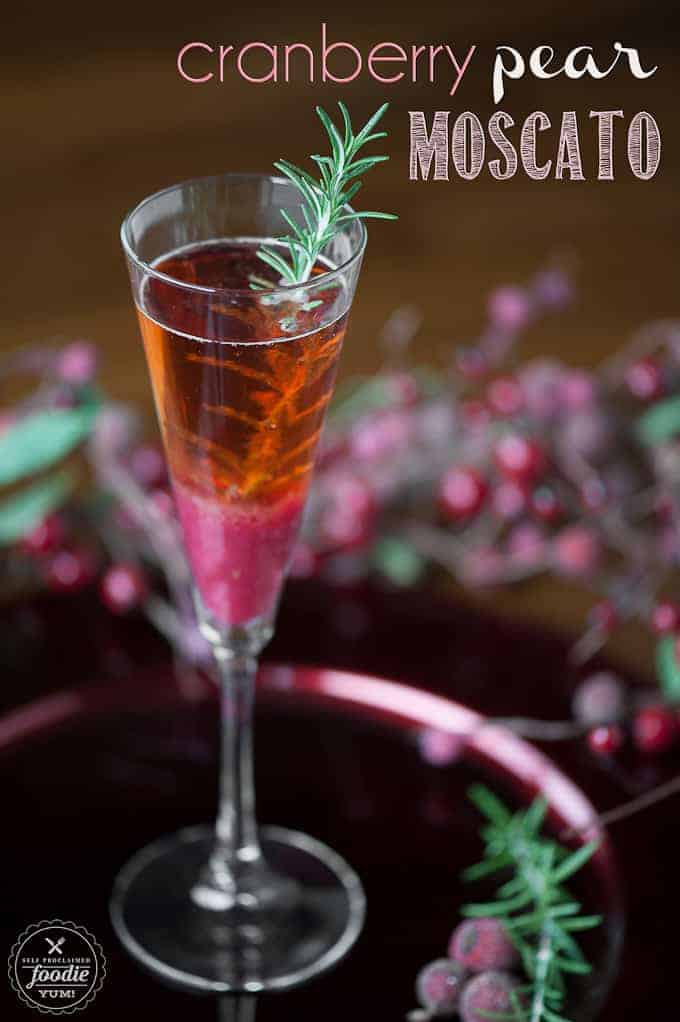 I loved this little cocktail for so many reasons. First off, it just looks cool. Any kind of multi-layer or interesting looking drink ranks high in my book. Plus, throw a sprig of fresh rosemary in anything and I'll probably love it. Second, this drink is easy to make for a crowd. I only made enough for four drinks because there are two drinkers in my household, and that math just about adds up. But if you're entertaining a crowd, this cocktail is fantastic. Third, you can't get much more festive than a drink like this around the holidays.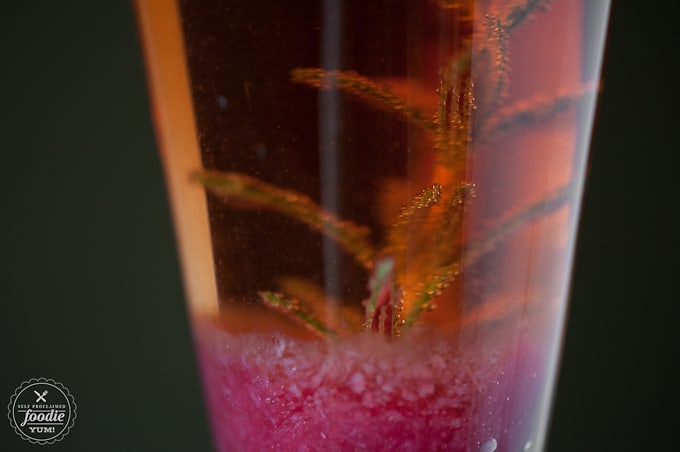 But most importantly, this drink tastes amazing. If you've never had Moscato, its a sweet and refreshing wine and from what I've read, its made from the Muscat grape. That is the extent of my knowledge in its entirety. I'm no expert on wine and certainly not on Moscato, but there was a wide variety to choose from at the store. I chose a pinkish one because I thought it looked pretty (seriously) and one that was sparkling.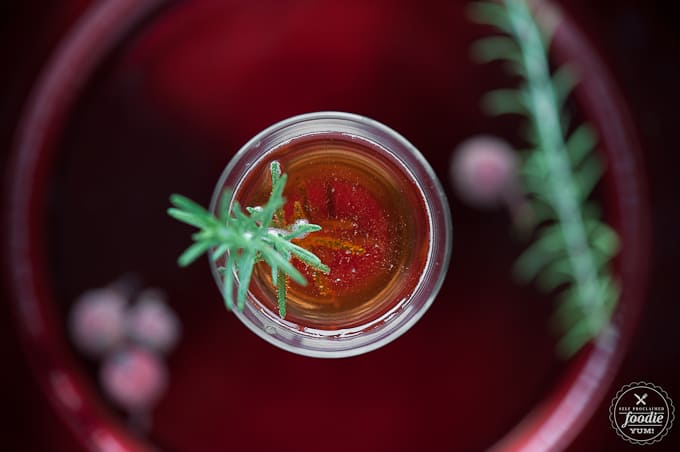 Quite possibly the best part about this cocktail is that you can use your rosemary to mix it up. Not only does it give the slightest bit extra rosemary flavor, but its fun to use a baby tree branch to stir your drink.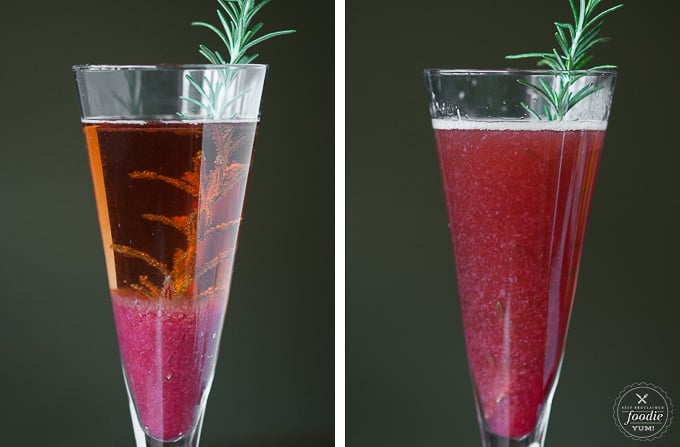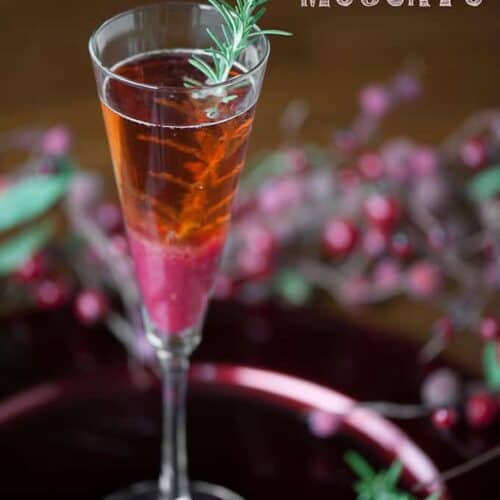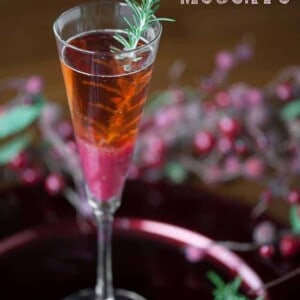 This refreshing and delicious Cranberry Pear Moscato is the quintessential cocktail this holiday season.
Ingredients
1/2

cup

fresh cranberries

1/2

cup

fresh pear

peeled and chopped

2

cups

16 ounces ounces Moscato d'Asti wine

4

six inch sprigs fresh rosemary
Instructions
Recipe can easily be increased to serve a crowd. Just make sure you have equal amounts of cranberries and pears plus enough fresh rosemary sprigs for each glass.
In a small saucepan, cook cranberries and pears over low heat with the lid on. Stir every five minutes or so and mash up the berries and pear as much as possible. Cook until fruit is extremely soft, about 15-20 minutes. Press fruit through a fine mesh sieve and discard solids. Chill until ready to use.

To serve, divide cranberry pear puree evenly among 4 champagne glasses, taking care not to get it on the sides of the glasses. Pour in chilled Moscato. Add a sprig of rosemary to each glass. Serve immediately.
Nutrition information is automatically calculated, so should only be used as an approximation.