Since broccoli and cheese are one of life's great pairings, combine them into one low carb appetizer like these tasty Broccoli Tots!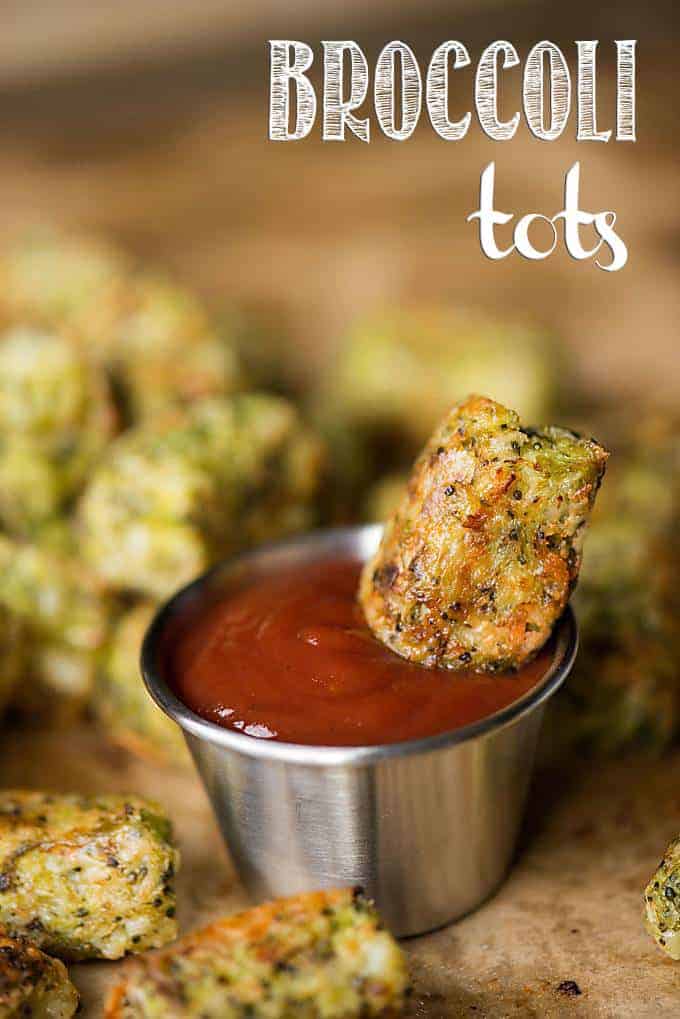 I don't know what it is about being an adult and all of a sudden craving vegetables, but there's something weird happening in my body. I've always been an ice cream and brownie craving kind of girl, but over the past six months or so I've had cravings for things like radishes and cauliflower. I kid you not. What on earth is going on with me?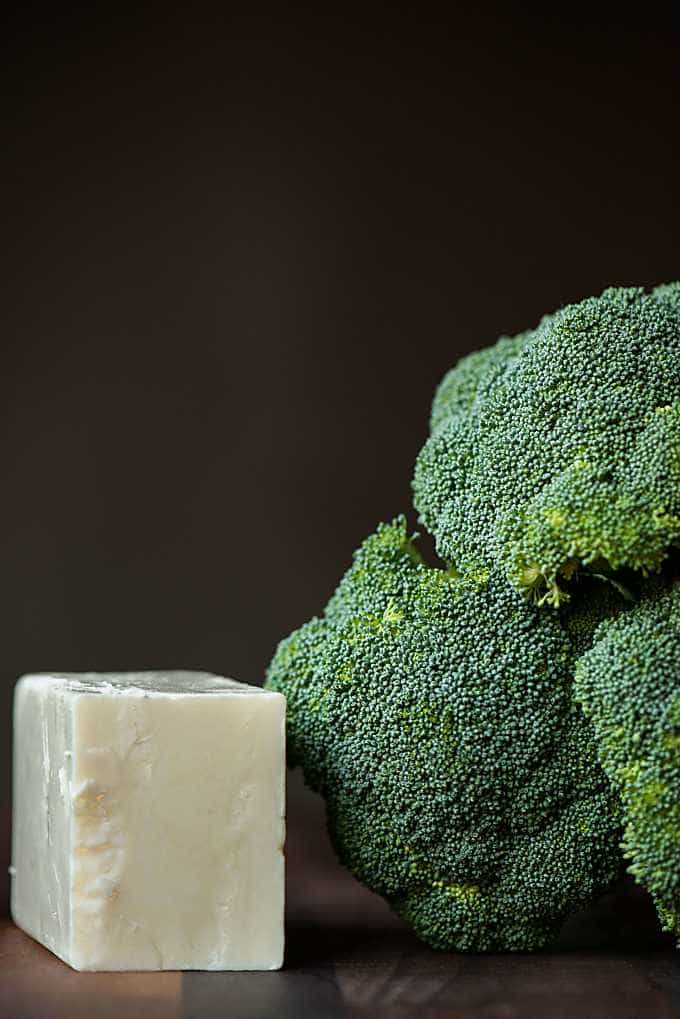 Now, I know broccoli is healthy and cheese is, well, let's just say cheese is delicious. But, because broccoli is so darn good for you, I have zero guilt eating these crispy little veggie tots. They're loaded with fiber and are rather low carb, after all.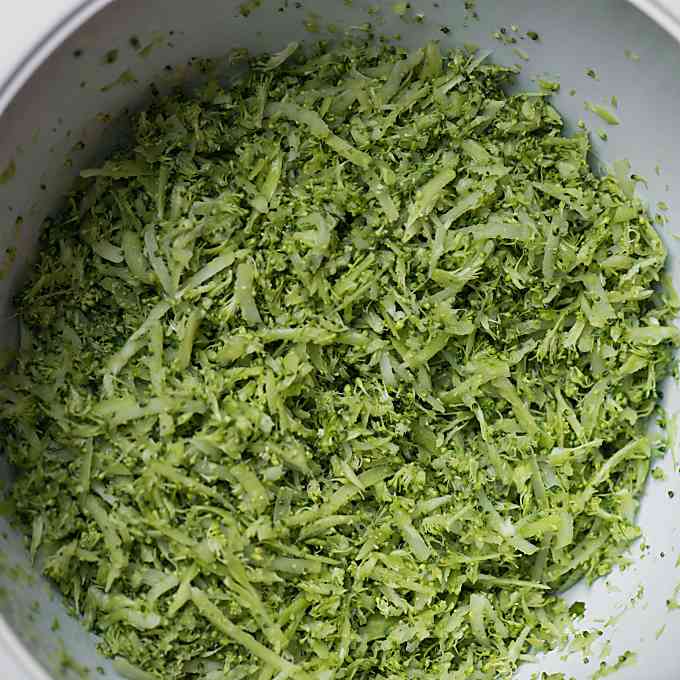 I did add a half cup of panko bread crumbs to help hold them together, but if you're really going for a super low carb option, I'm sure you could substitute with something healthier like flax meal or wheat germ. If you give that a go, will you let me know how it turns out? I also highly recommend using your food processor to grate the broccoli and the cheese. If you use a hand grater, you're gonna make a huge mess. Plus, freshly grated cheese is 1000x better than the pre-shredded stuff.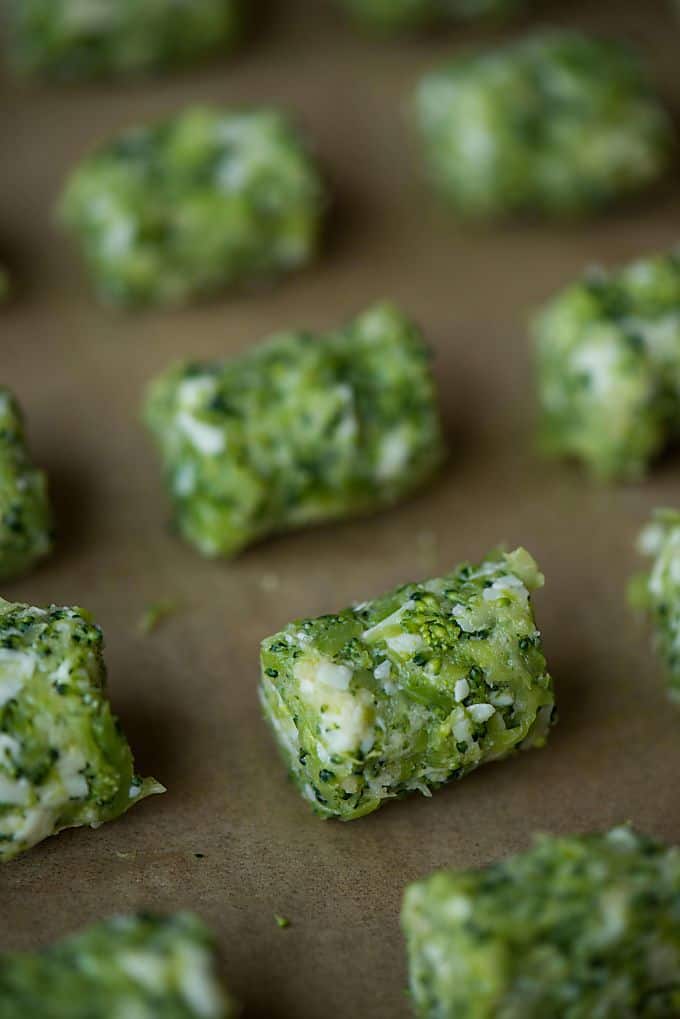 I was actually a little worried about these turning out. You see, if you don't squeeze as much of the liquid out as possible, the final tots won't hold their shape. I've done this before when I was making cauliflower "bread" sticks and they didn't quite hold up as well as I had hoped.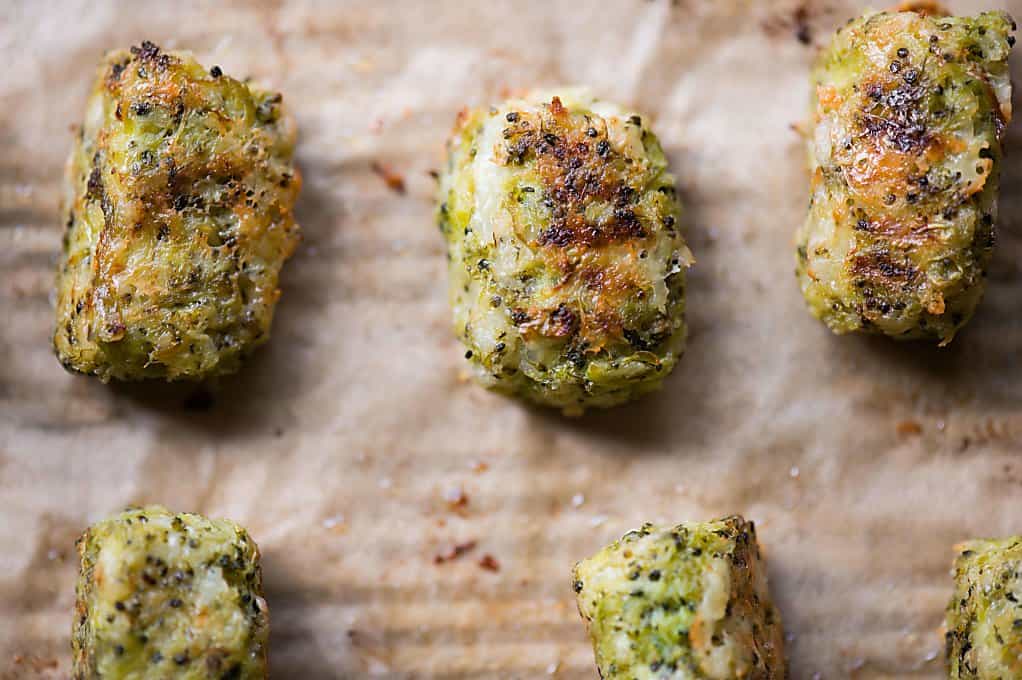 This time I was sure to put all of the stress I've been carrying over the past month into my squeezing process and I got that grated broccoli darn near completely dry. Then, while I was cooking, they still started to flatten out a bit, but then something beautiful happened. I rotated them a couple times during the cooking process and they started to turn wonderfully golden brown on the outside and they held their cute little tot shape.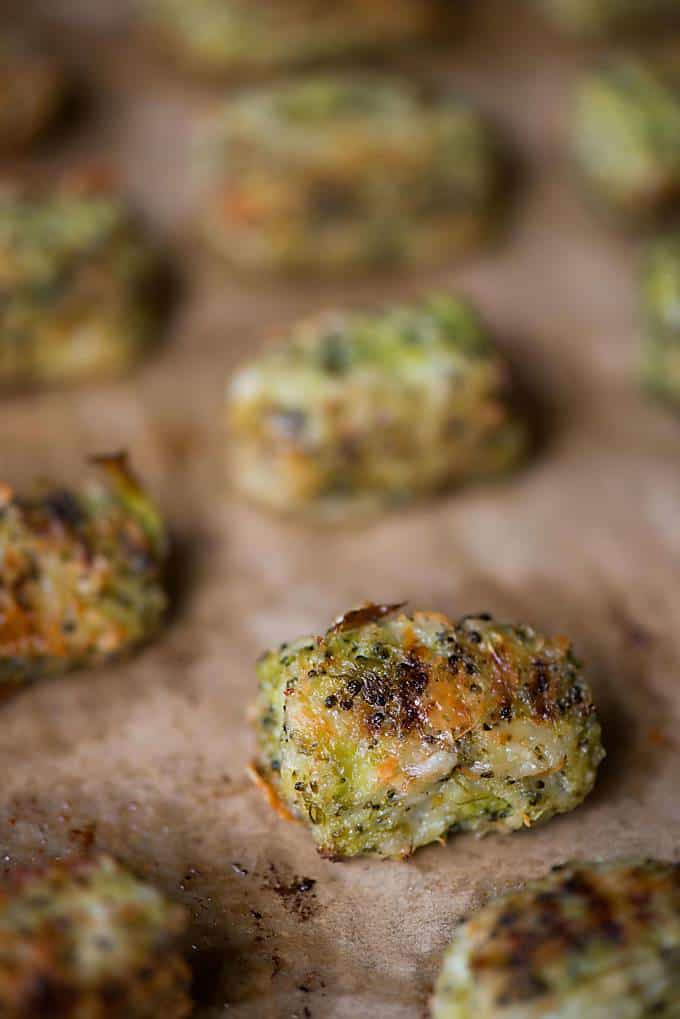 The real test of how tasty these were was the husband test. My husband loves broccoli when its in stir fry, but otherwise all best are off. He was certain he wouldn't like these and then we ended up fighting over who got to eat the last one. They take a bit of work to produce, but these cheesy broccoli tots have landed a solid place on my weekly meal planning rotation!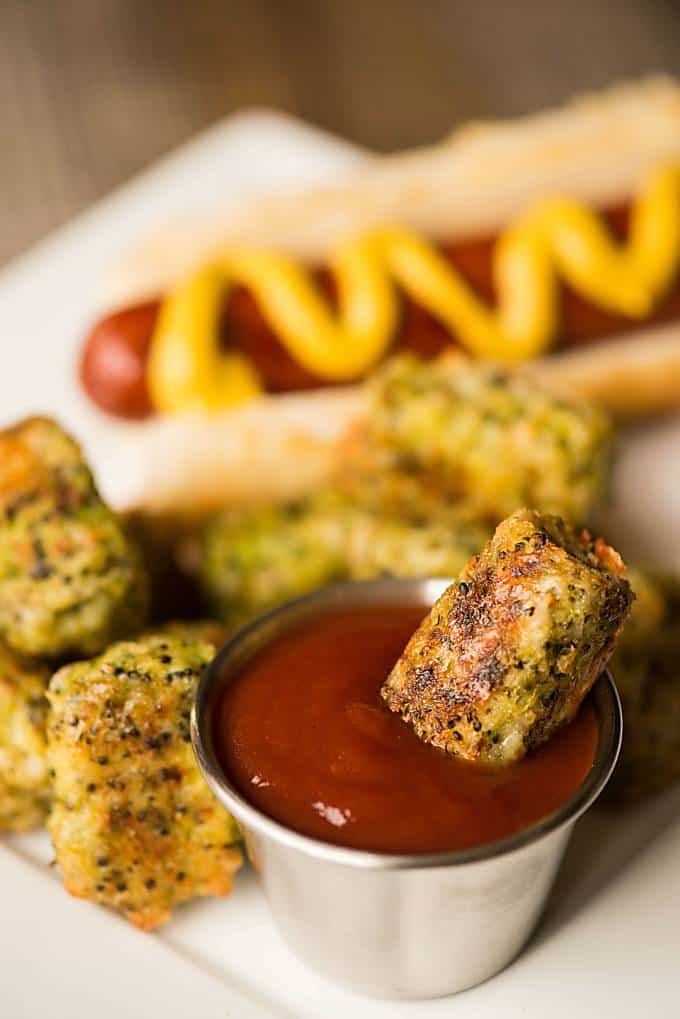 Full Recipe Instructions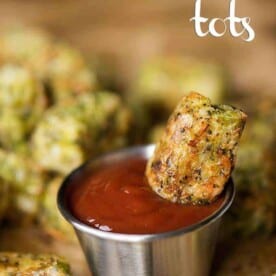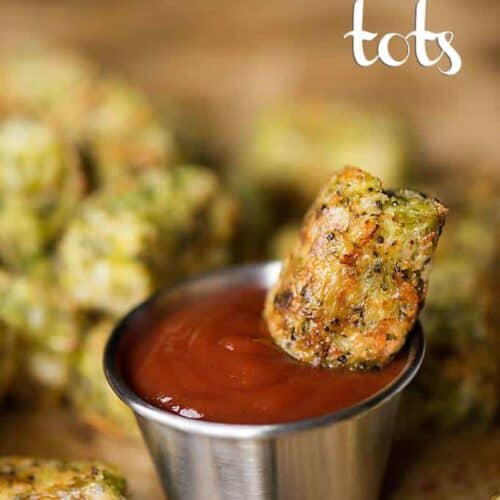 Ingredients
2

heads of broccoli with stems

(about 6 cups grated)

1

teaspoon

salt

2

eggs

(beaten)

2

cloves

garlic

(minced)

½

cup

panko bread crumbs

8

ounces

sharp cheddar cheese

(grated)
Instructions
Grate the broccoli heads and stems (the food processor grate blade works best). Add grated broccoli to a large bowl, add salt, and toss to thoroughly mix. Allow mixture to sit for at least 20 minutes. This process will draw out excess moisture.

To drain, squeeze handfuls of the mixture over a fine mesh sieve and then transfer to a paper towel. Repeat until you've squeezed all of the mixture, and then use the paper towel to squeeze any remaining liquid out. Transfer dried broccoli back to the bowl.

Add egg and mix well to coat. Add garlic, bread crumbs, and cheese and mix well.

Preheat oven to 400 degrees F and line a large baking sheet with parchment paper.

Use your hands to squeeze tablespoon amounts of the broccoli mixture into bite sized tots. Lay one inch apart on the baking sheet.

Bake in preheated oven for 22-24 minutes, rotating at least once during baking process. Serve warm alone or with your desired dipping sauce.
NUTRITION INFORMATION
Calories:
37
kcal
|
Carbohydrates:
1
g
|
Protein:
2
g
|
Fat:
2
g
|
Saturated Fat:
1
g
|
Cholesterol:
15
mg
|
Sodium:
118
mg
|
Potassium:
59
mg
|
Vitamin A:
170
IU
|
Vitamin C:
13.6
mg
|
Calcium:
56
mg
|
Iron:
0.2
mg
This post first appeared over at Real Housemoms where I was a contributor.