High quality black tea and real vanilla beans infused in melted butter create the tastiest Black Tea Vanilla Muffins that are perfect with a hot cup of tea!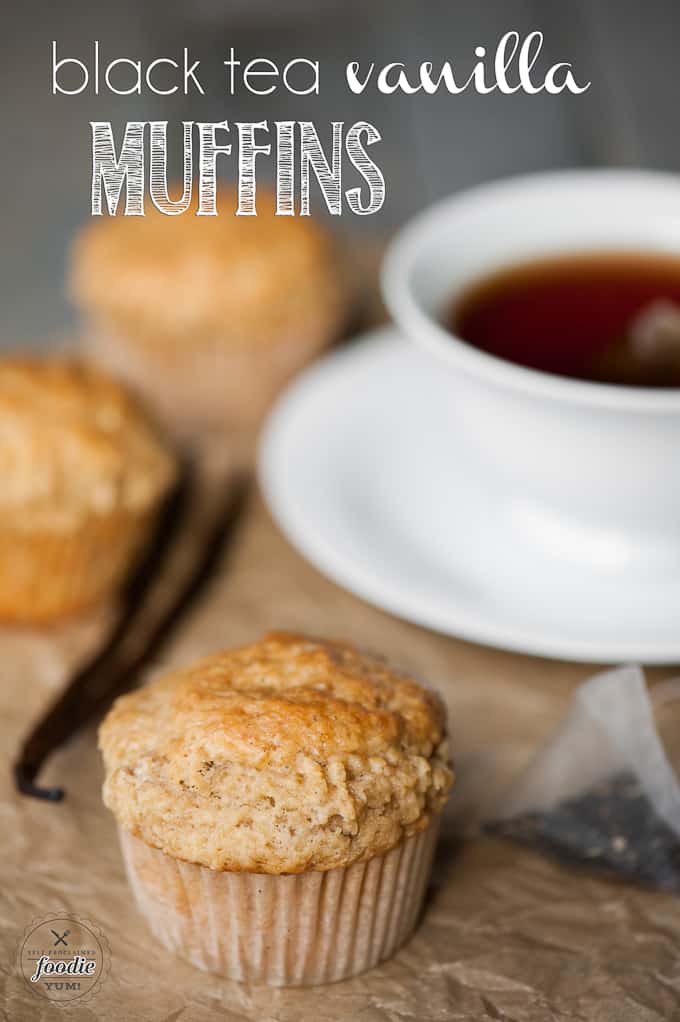 Its funny how something like tea can be both comforting on a cold winter day, yet incredibly refreshing when served over ice on a blistering hot summer day. Right now, a major cold front it consuming the entire top half of our country. Although we're not seeing single digit temperatures like the frigid midwest, our highs have been in the thirties for the last week and on the cold winter days like we've been having, when a chill has settled in the air, and it feels like your toes have become actual ice cubes, a hot cup of tea is what warms me up. Relaxing with a hot a flavorful cup of tea has actually become part of my daily afternoon ritutal, and every day at 3pm it protects my sanity. If you're the same, your tea should be dependable. You should know where it comes from and what it stands for.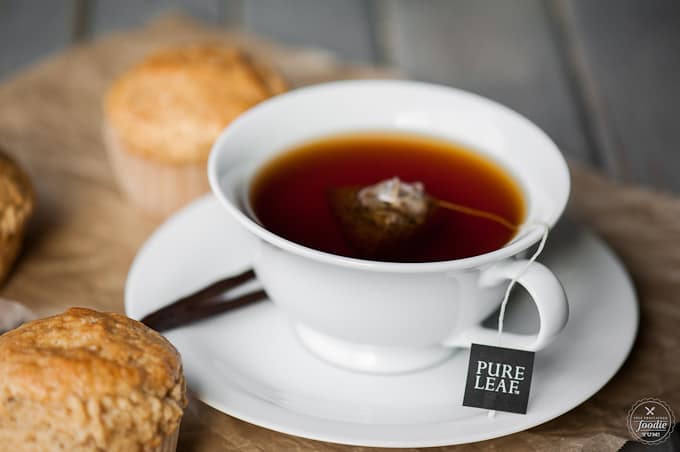 Because the weather has been so cold, we've been doing a lot of baking to go with all the tea drinking in my house. Then, it dawned on me – I should incorporate the flavors of my favorite Pure Leaf Black Tea with vanilla into my tried and trusted muffin recipe. I didn't want to change the consistency of the batter by adding brewed tea, so I infused the tea right into the melted butter long with a split vanilla bean.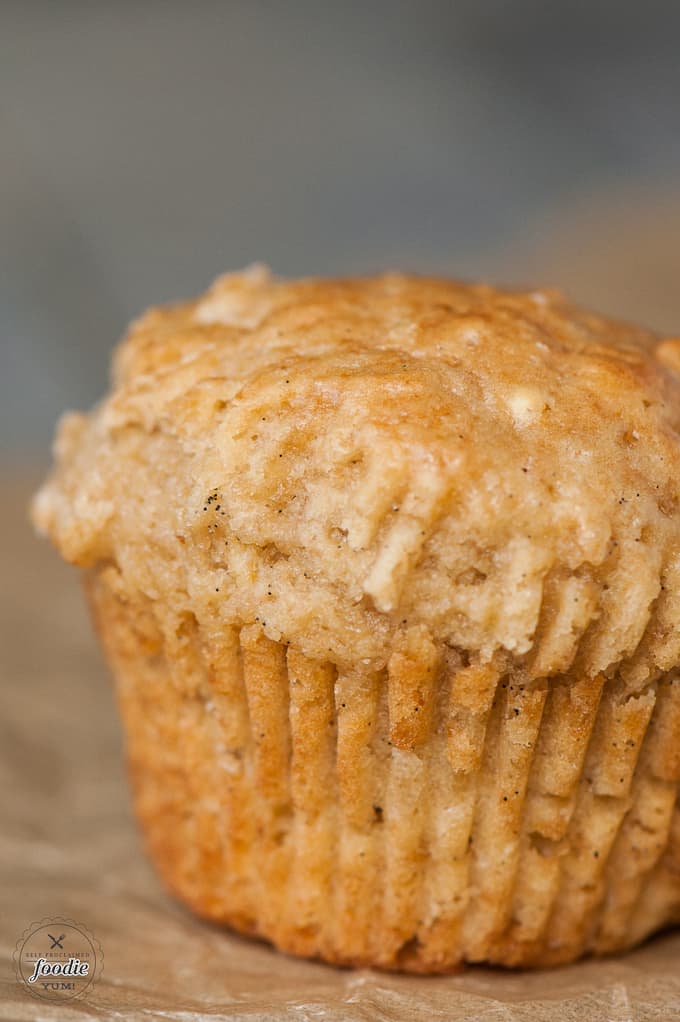 The result was a perfectly moist muffin with just the right hint of tea and vanilla. I can't even begin to tell you how wonderfully comforting this hot muffin was with a thin pat of butter along with my afternoon cup of tea. That, plus my new electric blanket and my book, was pure heaven.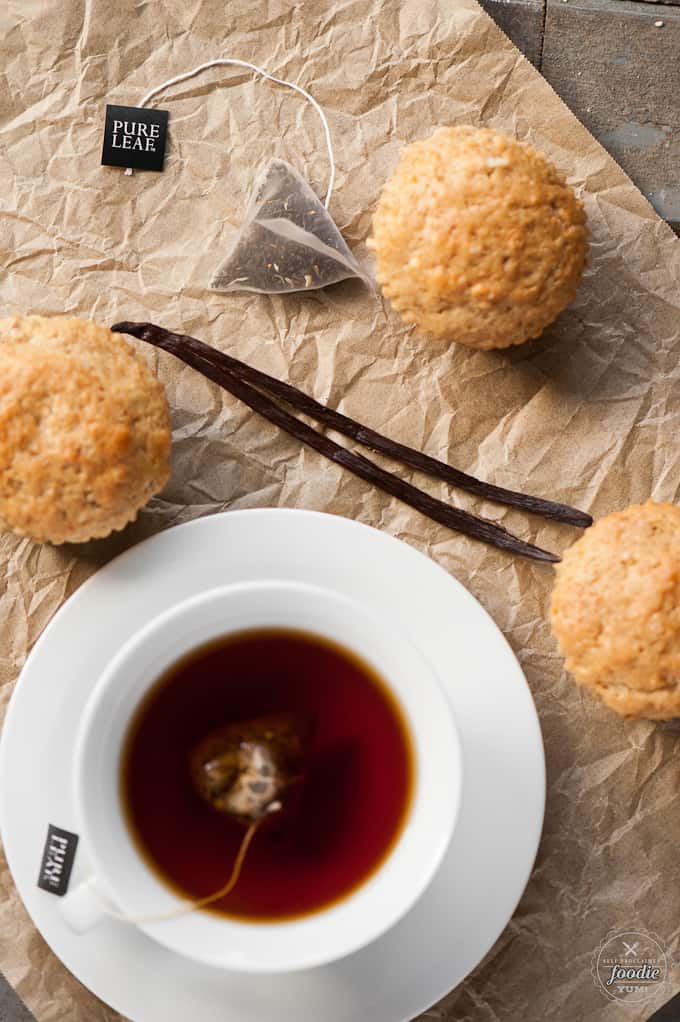 Black Tea Vanilla Muffins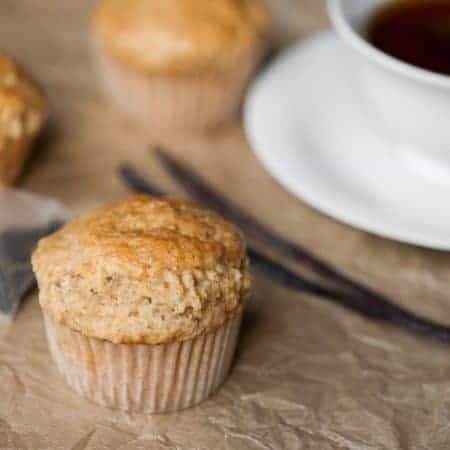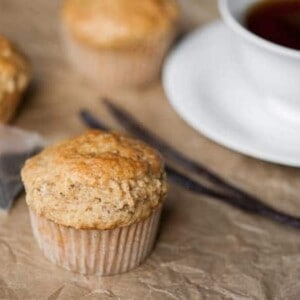 High quality black tea and real vanilla beans infused in melted butter create the tastiest Black Tea Vanilla Muffins that are perfect with a hot cup of tea!
Instructions
Preheat oven to 425 degrees F and grease muffin tins with butter or muffin liners with cooking spray.

In a medium sized pan over medium heat, melt the butter with the tea bag and vanilla bean over medium heat. Swirl occasionally to ensure butter is cooking evenly and the flavors of the tea and vanilla are infused. As the butter melts, it will begin to foam and the color will get darker. Continually scrape bottom of pan to release any brown specs. Once you start smelling the nutty aroma, remove browned butter from heat and allow to cool.

In a large bowl, sift together flour, sugars, baking power, baking soda, and salt.

In a separate bowl, whisk eggs, buttermilk, vanilla, and mostly cooled browned butter together. Make a well in the dry ingredients and pour in the liquid ingredients. Fold together and do not over mix.

Spoon batter into greased muffin tins and bake in preheated oven for 5 minutes. Without opening the oven door, reduce heat to 325 degrees F and continue cooking until golden brown, about 15-25 minutes (mine took longer because I used a stone muffin pan). When done cooking, immediately remove from muffin tins and allow to cool on cooling rack.
Nutrition
Calories:
237
kcal
,
Carbohydrates:
34
g
,
Protein:
4
g
,
Fat:
9
g
,
Saturated Fat:
5
g
,
Cholesterol:
50
mg
,
Sodium:
129
mg
,
Potassium:
122
mg
,
Fiber:
1
g
,
Sugar:
14
g
,
Vitamin A:
306
IU
,
Calcium:
59
mg
,
Iron:
1
mg
Nutrition information is automatically calculated, so should only be used as an approximation.