Peanut Butter Cream Cheese Fruit Dip is the perfect, easy-to-make sweet appetizer to pair with apple slices, waffle sticks, celery, or any party snacks!
This kid-friendly Peanut Butter Dip treat is sure to be a hit anywhere!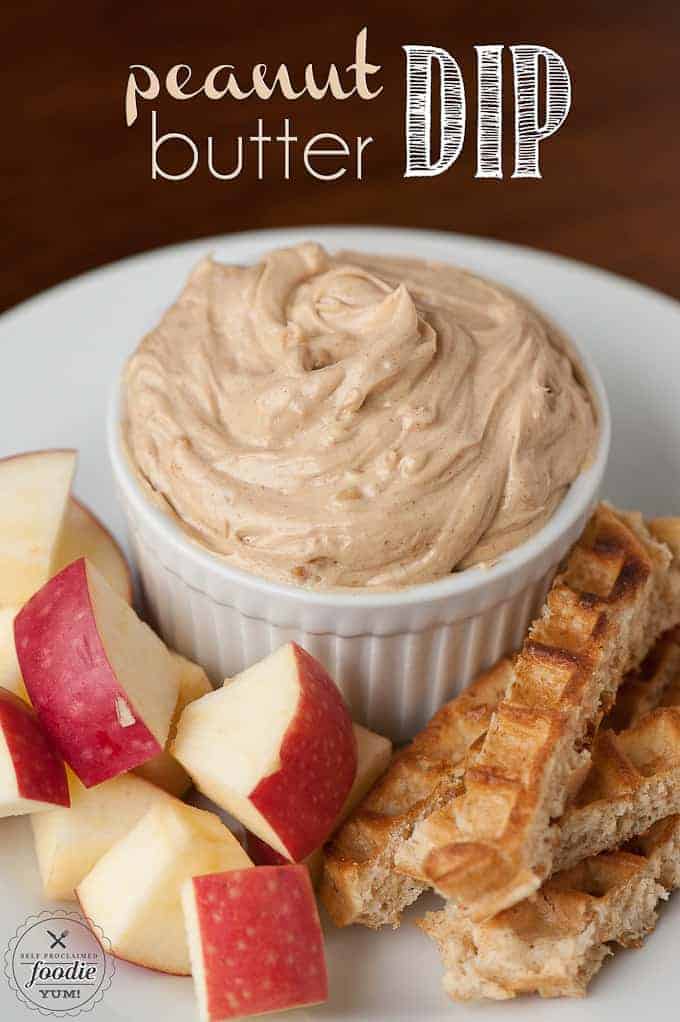 I love me a nice crunchy tart yet sweet apple. Honeycrisps and pink ladies are my favorites. But what's better than a really good apple? An apple dipped in this stuff, that's what.
I wanted to feel like a kid again so I toasted up a freezer waffle and used that for the dip too. Soooo flippin' good!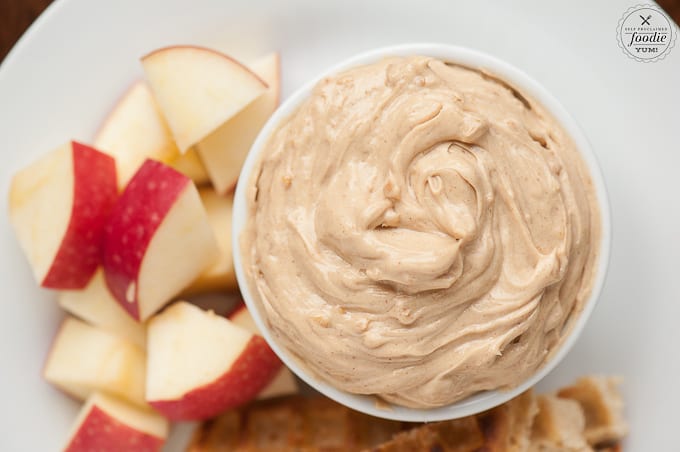 What it tastes like:
Remember when you were a kid and the only thing better than peanut butter cookie dough was chocolate chip cookie dough? Oh, who am I kidding. The same thing still stands as an adult. Peanut butter cookie dough is freaking good. Well, you know what? This dip actually tastes like peanut butter cookie dough.
That's my son's hand in the picture. Isn't it cute? He loves helping me with my food photos because that means he gets the first bite. I make my kids earn their keep.
I like to make a special apple waffle peanut butter dip combo. Doesn't this little bite sized treat look yum? It's not the healthiest dip. I'm not claiming that it is. I'm just telling you that it tastes great. And even if it isn't the healthiest, you need a sweet snack every now and again.
There are endless dippers you can use too – apples, waffles, crackers, pretzel sticks, celery, your fingers, etc. Take my advice and make this with crunchy peanut butter. You can thank me later.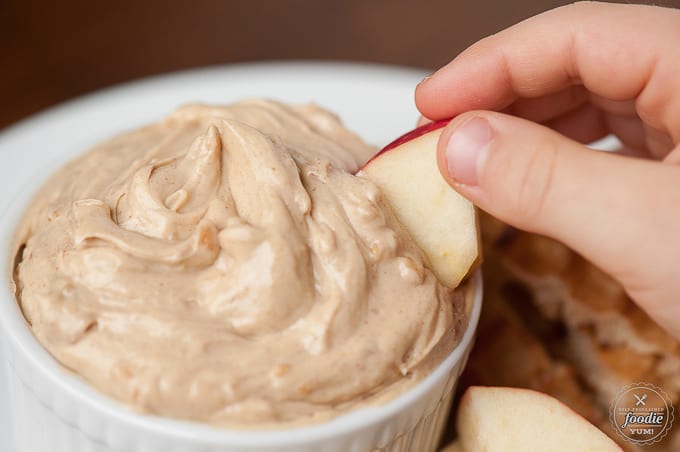 How to make it:
The first thing you will need to do is gather up all of your yummy ingredients. It takes only the best, sweet ingredients to create good snack foods like this Peanut butter dipping sauce! The secret behind the sweet fluffiness of this peanut butter dipping sauce is the whipping cream, peanut butter and cream cheese.
After you have gathered your peanut butter, cream cheese, brown sugar, whipping cream, and vanilla, the dip is made very easily! You just need to add all of your ingredients into a stand mixer and beat on medium high until all the ingredients are well combined and fluffy. This should take around five minutes.
This recipe will give you around two cups of delicious peanut butter dipping sauce. We all know that most any fruit and peanut butter are a match made in heaven, so imagine what it is like when the peanut butter is traded for a sweeter, more delicious peanut butter dip!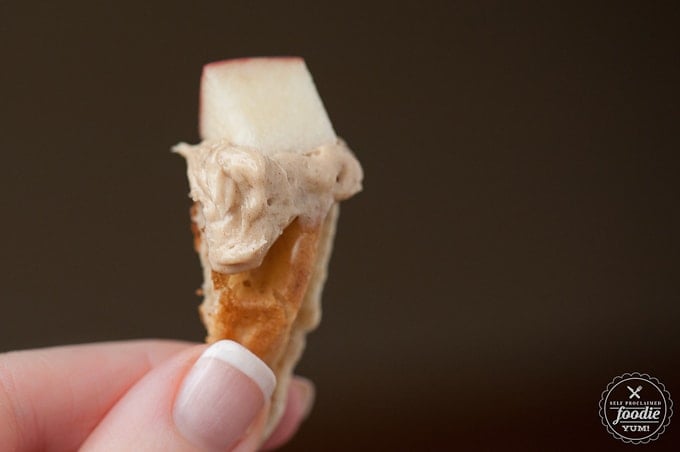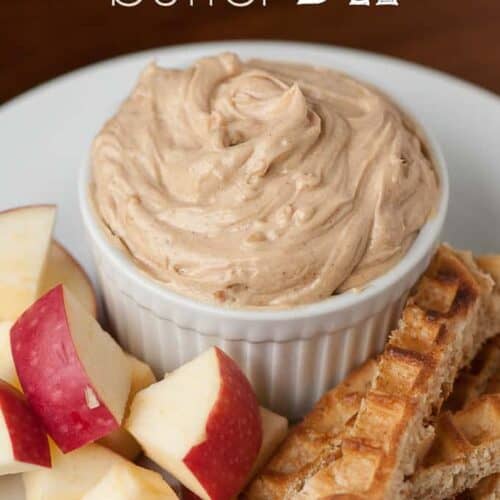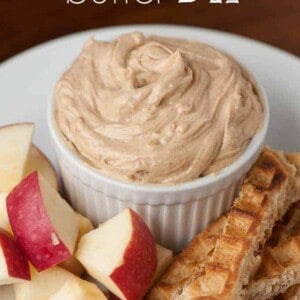 Create an easy-to-make snack and pair apple slices, waffle sticks and celery with this kid-friendly Peanut Butter Dip treat.
Instructions
Add all ingredients to the bowl of a stand mixer. Beat on medium high speed until well combined and fluffy, about 5 minutes.

Serve with sliced apples, pretzel sticks, etc.
Nutrition
Calories:
446
kcal
,
Carbohydrates:
21
g
,
Protein:
10
g
,
Fat:
36
g
,
Saturated Fat:
15
g
,
Cholesterol:
71
mg
,
Sodium:
254
mg
,
Potassium:
289
mg
,
Fiber:
1
g
,
Sugar:
17
g
,
Vitamin A:
820
IU
,
Vitamin C:
0.2
mg
,
Calcium:
72
mg
,
Iron:
0.8
mg
Nutrition information is automatically calculated, so should only be used as an approximation.
This post was originally created in January 2015 and has been updated with more fun facts and tidbits for your reading pleasure.