Pan Seared Ribeye Steak with Creamy Mushroom Sauce unites the most tender and flavorful cut of beef with a rich savory finish.
It's the kind of meal you crave. This is also the best dinner to explore the perfect wine pairing. Is there anything better than a buttery steak smothered in sauce?
This post is sponsored by QFC, all opinions are my own.  #WAWineMonth

MY OTHER RECIPES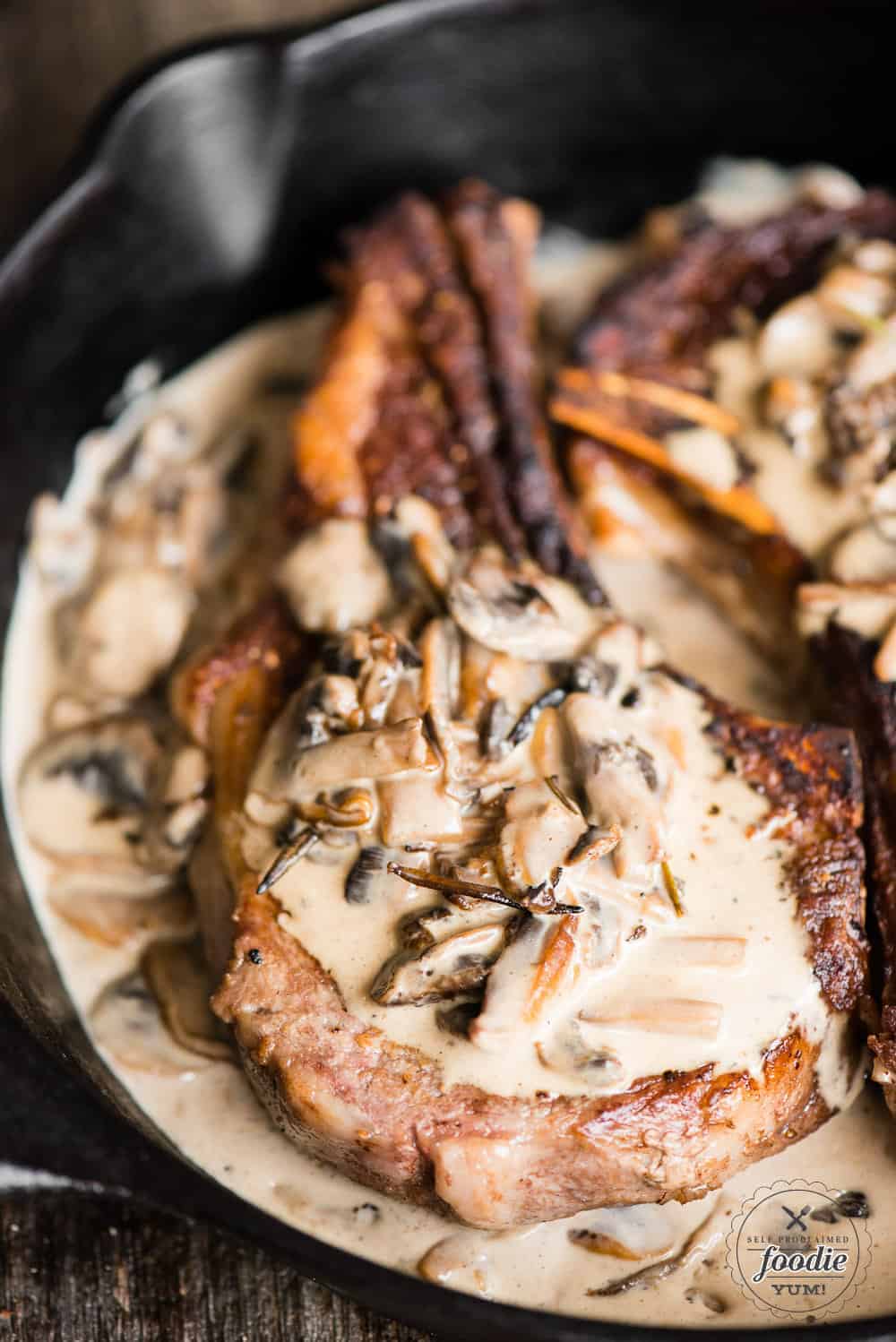 PAN SEARED RIBEYE STEAK WITH CREAMY MUSHROOM SAUCE
Pin it to your DINNER BOARD to SAVE it for later!
Follow Self Proclaimed Foodie on Pinterest for more great recipes!
Pan Seared Ribeye Steak with Creamy Mushroom Sauce is actually a simple dinner to make, but the results are heavenly. Paired with the best wine, and you've got a meal you won't ever forget.
I may be biased since I live in the Pacific Northwest, but I think the wines from this region are the absolute best. Lucky for all of us, March is a fantastic time to buy wine!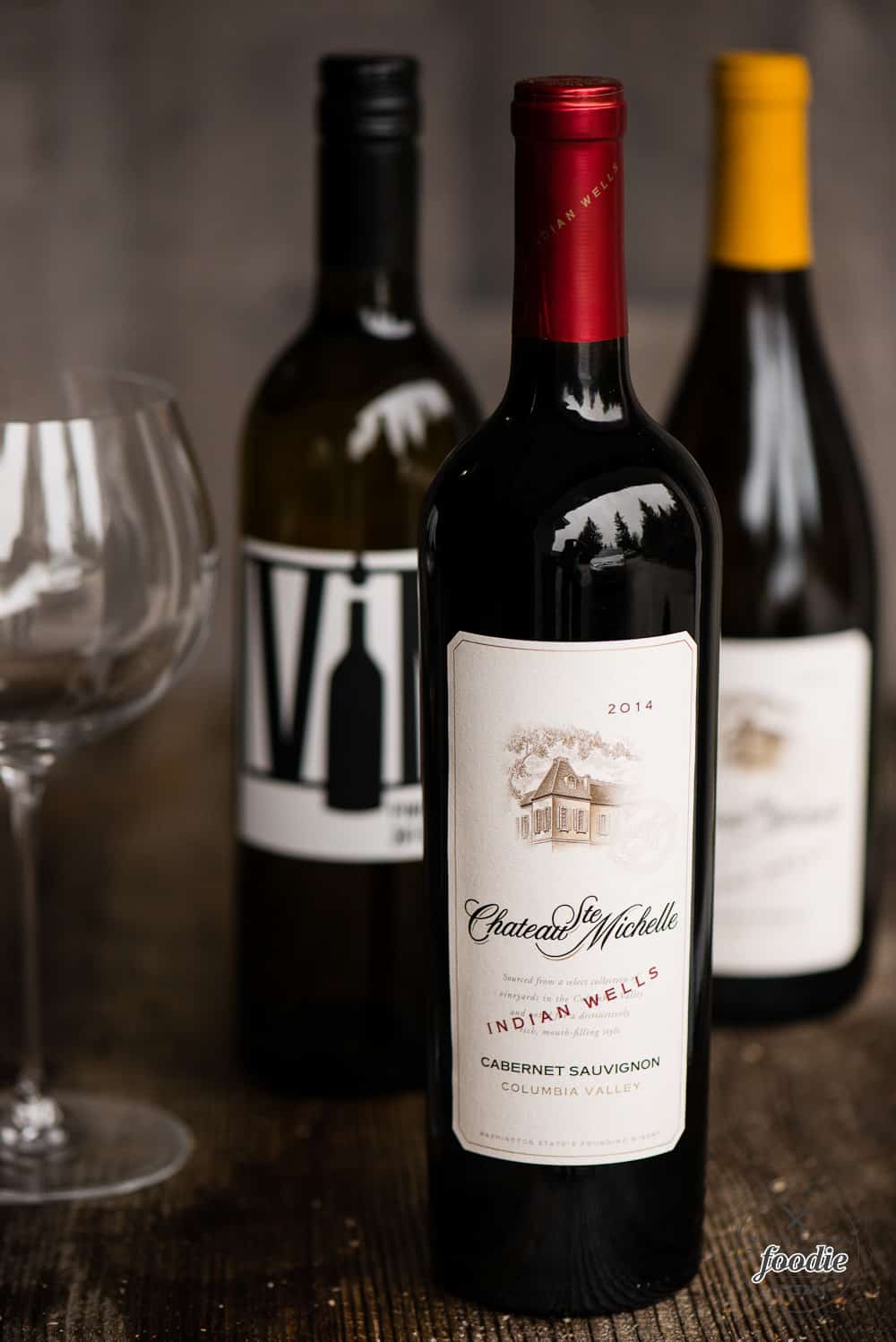 It's Washington Wine Month during the entire month of March! QFC has some great deals on wines throughout the entire month. They also have knowledgeable and helpful wine stewards that are available to help you pick the perfect bottle.
During the entire month of March, you get 20% off the sale prices when you buy 6 bottles of WA Wine at QFC!  I actually use this amazing deal to stock up for the entire year.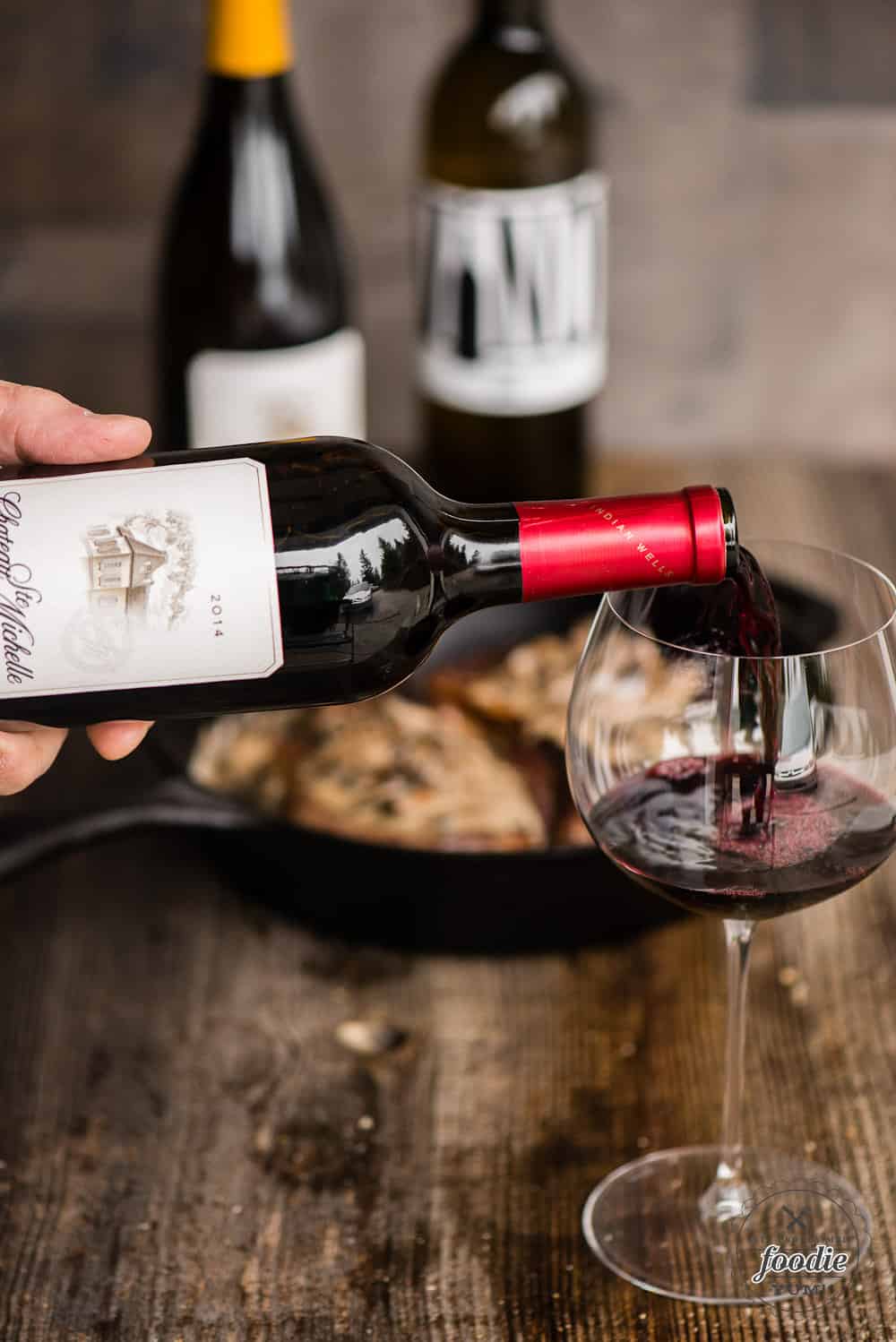 I wanted to create the perfect dinner and wine pairing. When I think of wine, I think of steak. And when I think of steak, I think of wine. So, it was only natural to sear up some amazing grass fed rib eyes with a mushroom cream sauce to enjoy with one of the Washington bottles of red that I picked up!
I also picked up some bottles of Washington white wine as well. Once can never be too prepared!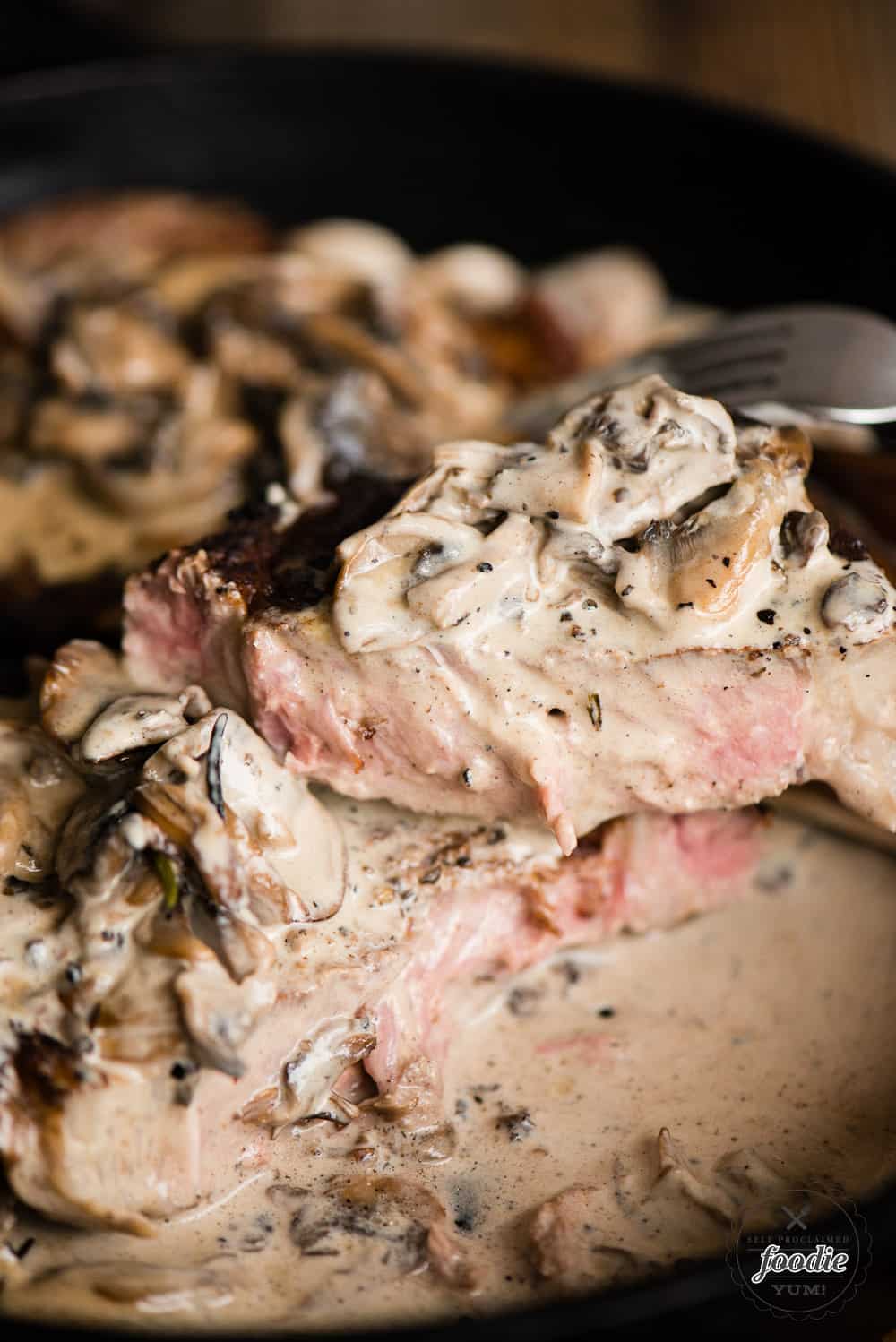 How to cook Ribeye Steak:
There are a ton of different methods to cook an amazing steak. For this recipe I chose to pan sear the rib eyes and then finish them off in the oven. Below you'll find some recipe tips that will yield a perfectly cooked steak every time.
Ensure your steaks have come to room temperature before cooking. That means you'll have to take them out of the refrigerator at least 30 minutes prior to cooking (if you keep your house warm) or an hour or so (if your house is on the colder side). A cold steak will result in an overly cooked outside, so try to ensure the entire cut of meat is the same temperature.
Use a good quality thermometer. Place it into the raw meat. If you insert the thermometer half way through the cooking process, you risk losing the juices that you want locked in.
Use cast iron or a high quality stainless pan to sear your steak. Prior to adding the meat to the pan, get your pan screaming hot. Make sure your hood is running because it will smoke.
Give your steaks a rinse and then pat them dry. I find that brushing on a thin layer of olive oil helps give a nice sealed crust while preventing sticking. Always salt and pepper the steak prior to cooking so that it infuses into the meat.
I like to add a high quality butter to the pan while the steaks are cooking in addition to a full sprig of rosemary and several whole cloves of garlic. By using whole cloves, the flavor infuses into the butter without the garlic burning.
Only cook the steaks long enough to give a good sear on the outside, then transfer them to the oven. Cook until the internal temperature is about 10 degrees
Ingredients
two ribeye steaks (boneless or bone-in)
1 tablespoon olive oil
1/2 teaspoon kosher salt
1/2 teaspoon black pepper
3 tablespoons butter, divided
1 sprig fresh rosemary
4 cloves garlic, whole
8 ounces sliced mushrooms
1 tablespoon dry sherry
1 cup heavy cream
additional salt and pepper, as needed
Directions
Preheat oven to 300 degrees F. Prepare a baking sheet by lining with parchment paper.
Insert a meat thermometer into the center of a steak. Rinse and pat dry the steaks. Coat with a thin layer of olive oil and cover with salt and pepper. Heat a cast iron or stainless steel pan over extremely high heat. Add the steaks to the hot pan.
Add 2 tablespoons of the butter along with the rosemary and garlic. Tilt the pan and spoon the melted butter on top of the steaks while they cook. Sear to a nice brown color on both sides. This should take 3-5 minutes on each side. Once seared, transfer steaks to prepared pan and finish cooking in preheated oven. If cooking to medium, cook until internal temperature hits 135 degrees F. Transfer to a plate and loosely tent with foil.
As soon as you remove the steaks from the pan, add the sliced mushrooms. Be quick so that the butter doesn't burn in an empty pan. Stir once to coat and then allow to cook, undisturbed, for a few minutes until they start to brown. Stir occasionally. When the mushrooms have browned and there is not longer any liquid in the pan, add dry sherry and deglaze the pan by scraping the bottom to loosen any bits that may have stuck during the cooking process.
Reduce the heat to medium and add the heavy cream. Allow sauce to come to a simmer. Sauce will thicken and reduce as it cooks. This should only take a few minutes. Flavor with additional salt and pepper, to taste.
To serve, remove from heat and remove garlic and rosemary. Add steaks back to the pan with the sauce along with any juices from the plate.
Pair with your favorite Washington State wine.