If you love making bread, you'll never want to buy store bought buns or rolls again after making these super soft and perfectly fluffy Homemade Potato Buns.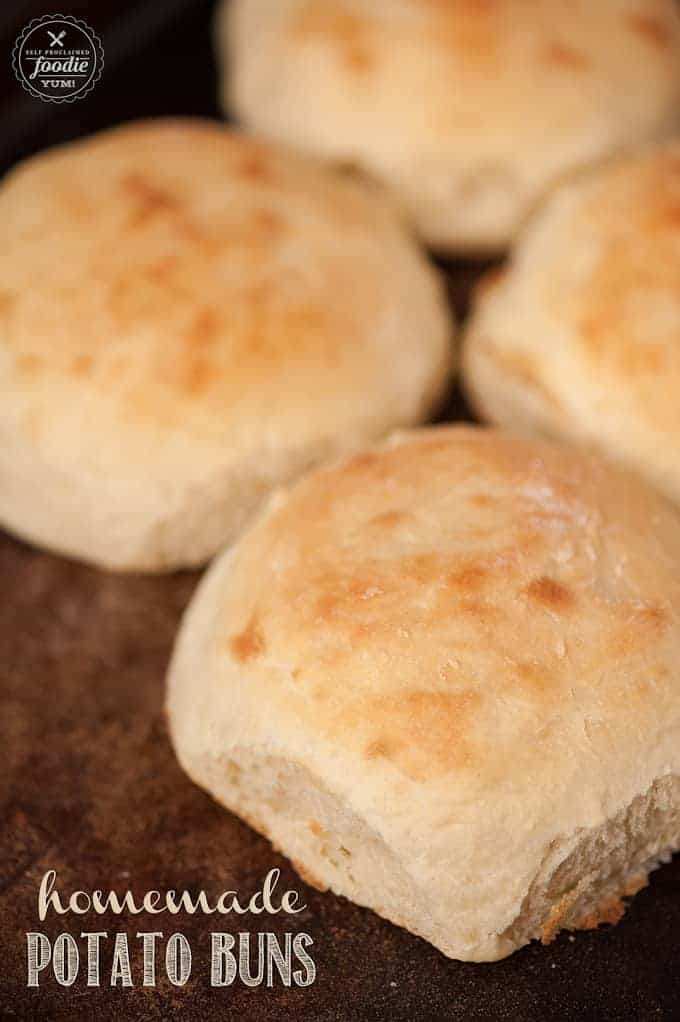 Do you ever get so stressed out that you feel completely frozen?  On the day I made these buns, I was feeling this way. I was completely overwhelmed with life and work that I felt paralyzed. Usually, the only remedy when I feel this way is to drop everything and clean. That's right. For whatever reason, its my brain's insane way of gaining control back. I think it has something to do with feeling accomplished. Needless to say, my husband kinda likes it when I hit that point. But for whatever reason, on this particular day I was feeling so overwhelmed that I made buns. Say what?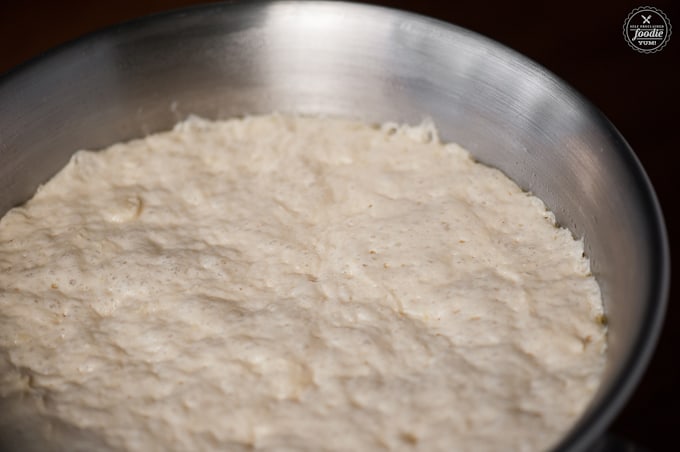 Yep. I made homemade buns instead of actually doing something that was on my must-do-or-I'm-gonna-get-fired list. Making buns isn't difficult, but it is time consuming because you have to let the dough rise not once, but twice. Potato buns are especially a good idea when you already have leftover mashed potatoes in your refrigerator but did I? Of course not. My paralyzed brain thought it was a good idea to not only make homemade buns, but buns that required cooked potato, so that's what I did. Only, I was so stressed out that I forgot the first batch of potato was cooking, all the water evaporated, and they were horribly burnt. Did that stop me? Nope. I got that pot soaking and threw more potatoes in a pot of water to steam on the stove. I'm certifiably crazy like that.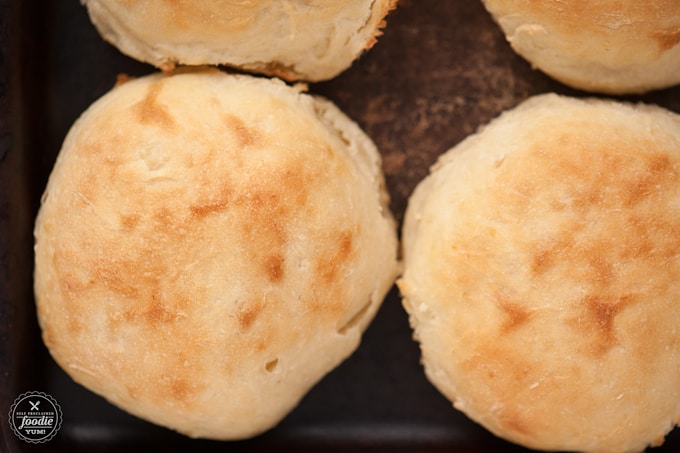 Wanna know something? They turned out so good. Like crazy good. I have the hardest time finding buns that I like at the store. These were not only flavorful, but the texture couldn't be beat. They held up perfectly against my stuffed bacon jalapeno cheddar burgers and the entire family loved them. The best part? For whatever reason, the bun making process reset my brain and I was able to function once again after they were done baking. Success.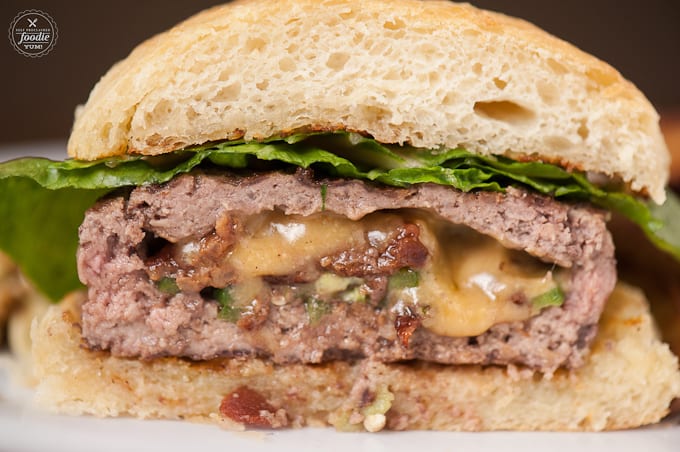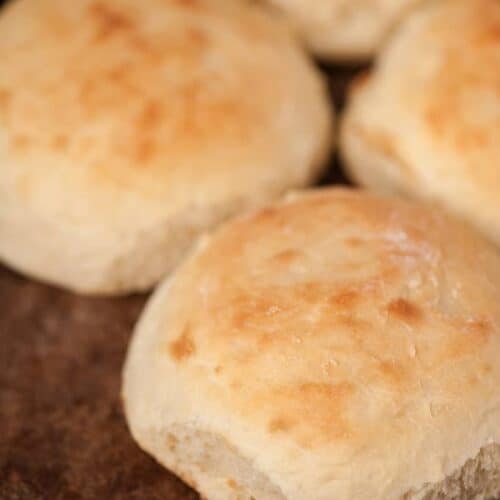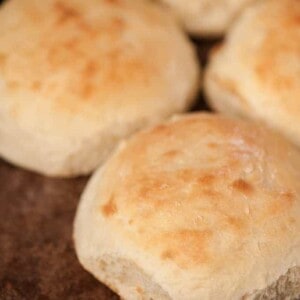 If you love making bread, you'll never want to buy store bought buns or rolls again after making these super soft and perfectly fluffy Homemade Potato Buns.
Ingredients
Instructions
Wash potato and cut into large chunks. Cover with and boil in saucepan until potato is very tender, about 20 minutes. Save 1/2 cup of the potato water before draining. Drain potatoes, remove skin, and mash. Measure out 1 cup of the mashed potato.

Allow the potato water to cool to a lukewarm temperature. Add 1 tablespoon of the sugar (saving the other tablespoon for later) and dissolve yeast in warm potato water. Allow to sit and foam, undisturbed, for at least 5 minutes.

In the bowl your stand mixer using your paddle attachment, mix together the mashed potatoes, butter, eggs, remaining sugar, and salt. Mix together on medium speed for about 2 minutes.

To warm milk, heat in microwave for 45 seconds to 1 minute, or gently heat on stove over low heat. Combine with yeast mixture and stir. Add the yeast and milk mixture to the potato mixture. Mix on low speed until blended.

With the mixer running on low speed, add the flour 1 cup at a time and mix until a very soft dough forms. Change the paddle attachment out with the dough hook and knead on medium low speed for about five minutes. You want the dough to form a soft ball and pull away from the bowl. If it doesn't, add very small amounts of flour until it does.

Transfer bowl to a very large oiled bowl. Cover tightly with plastic wrap and allow to rise in warm place until it doubles in size, at least a couple hours.

Once risen, punch down dough. Turn out on surface with lots of flour. To make buns, measure out pieces of dough that are about 3.5 - 4 ounces in size. Form ball by tucking ends underneath. Place buns on a large jelly roll pan (I love to use mine with the silpat to prevent sticking or you can use parchment paper) about 1-2 inches apart. If using a large jelly roll pan, place them in a 4-3-4 pattern. Cover loosely with plastic wrap and allow to rise for at least 30 minutes.

Remove plastic wrap and bake in 350 degree F preheated oven for 15-20 minutes, until golden brown.

Can be stored in airtight container in freezer once cooled.
Nutrition information is automatically calculated, so should only be used as an approximation.