Eat the rainbow with this creamy yet quick and easy to make Dozen Veggie Pasta Primavera! The texture of the pasta and flavor in the sauce is incredible!!!
I participated in Mom Blog Tour Winter Fancy Food Show (#MomBlogTourFF) on behalf of

Wendy

's Bloggers. I received Academia

Barilla

and Bialetti products to facilitate my review, but my opinions and the recipe are my own.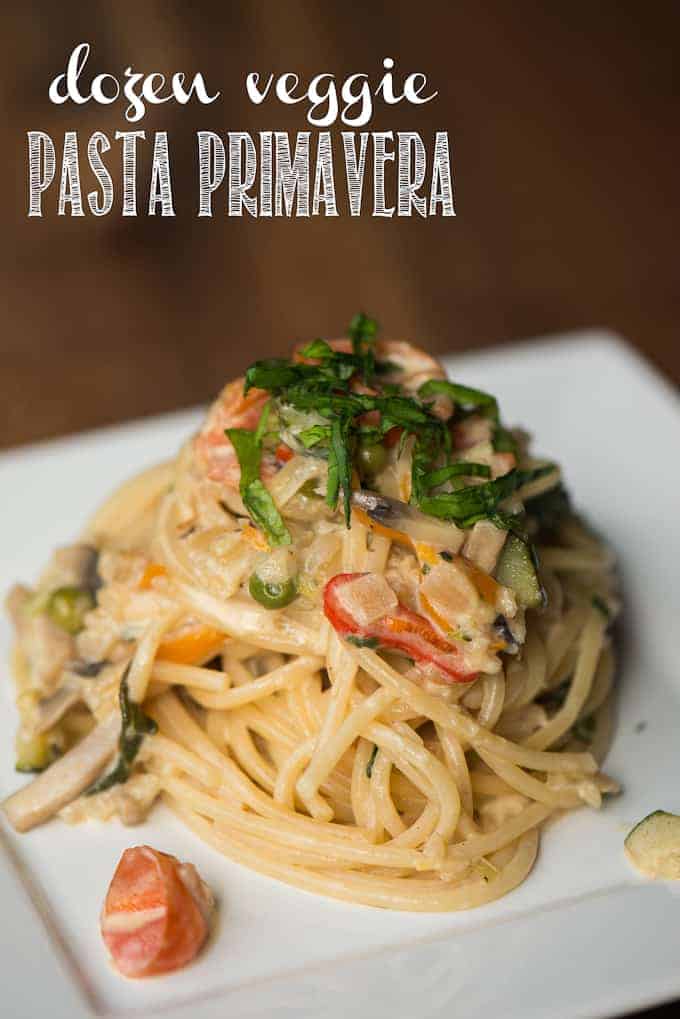 MY OTHER RECIPES
Prepare yourselves. I have a lot to say about this pasta, this cookware, and this recipe. When I have a lot to say, that means you're about to be overwhelmed with photos. Sit back, relax, and prepare for the hunger pains to take over.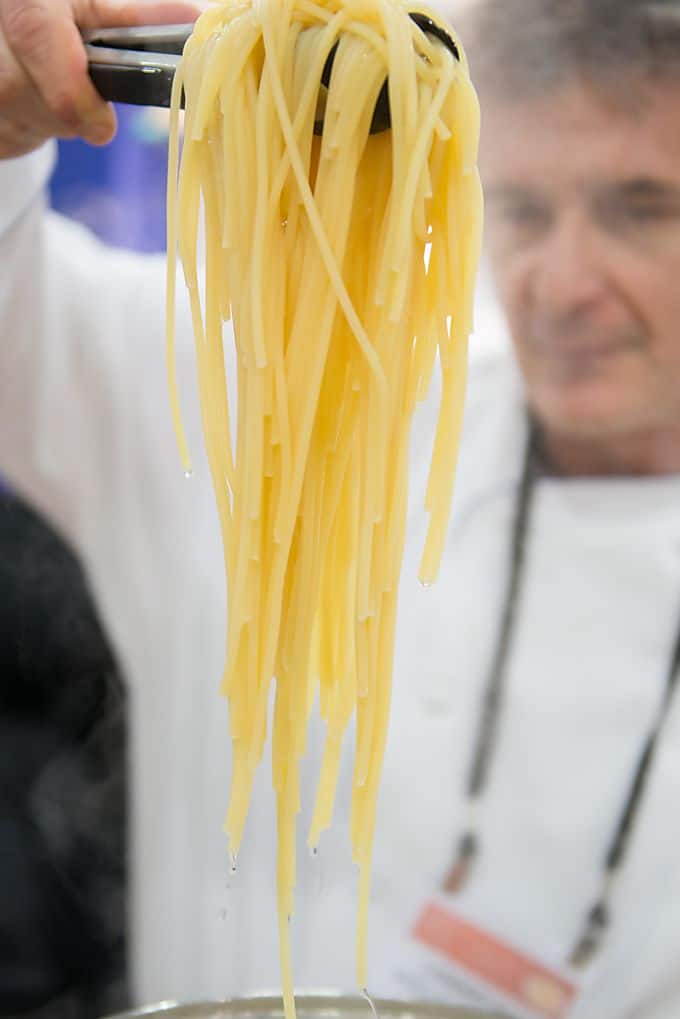 I first got to enjoy Academia Barilla pasta as well as see the Bialetti Pasta Pot and Mineral DS cookware in action at the Winter Fancy Food show in San Francisco this past January. What an absolutely treat it was watching this amazing Italian chef prepare the most tantalizing meal for us. I wrote down everything he did step by step because I was seriously in awe of how delicious he made this super simple pasta dish.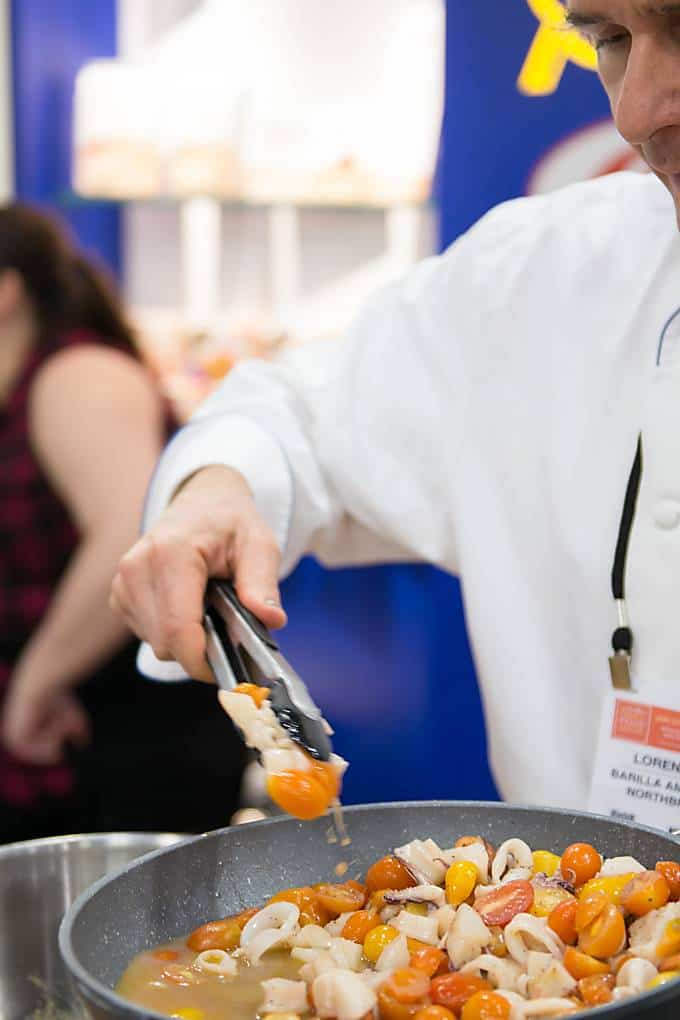 I actually wanted to recreate the seafood dish he prepared for us, but the base of his sauce was mullet-dried cured salted fish roe, otherwise known as bottarga, and I just couldn't get my hands on the stuff. I opted for one of my favorite pasta meals instead – a colorful and incredibly satisfying creamy pasta primavera.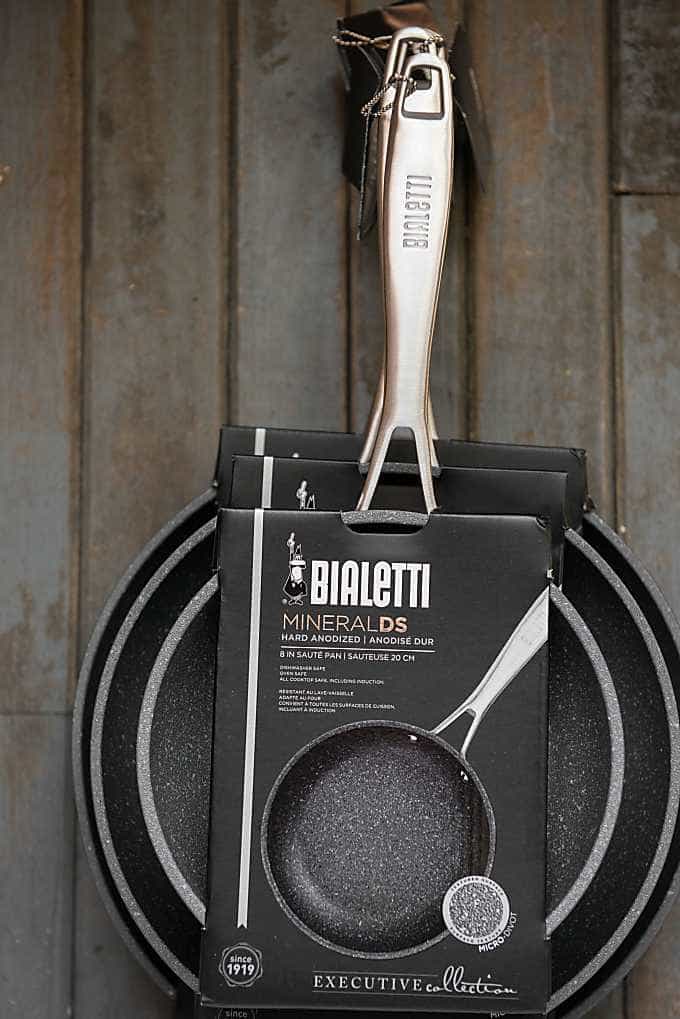 The first time I used my new Bialetti Mineral DS pans was when I made this pasta dish. I cannot even begin to tell you how in love with these pans we are! The micro-divots on the surface allow for even oil distribution for a better sear, while improving release with less contact between the pan and food. Just yesterday my husband was making eggs and he still can't believe how incredible this cookware is. "Look at these eggs! They cook up like you'd see on TV!". Seriously. Whether you're cooking something as delicate as fish or sear-roasting meats, Bialetti's Mineral-DS is a perfect go-to cookware for everyday. Can you see those little divots?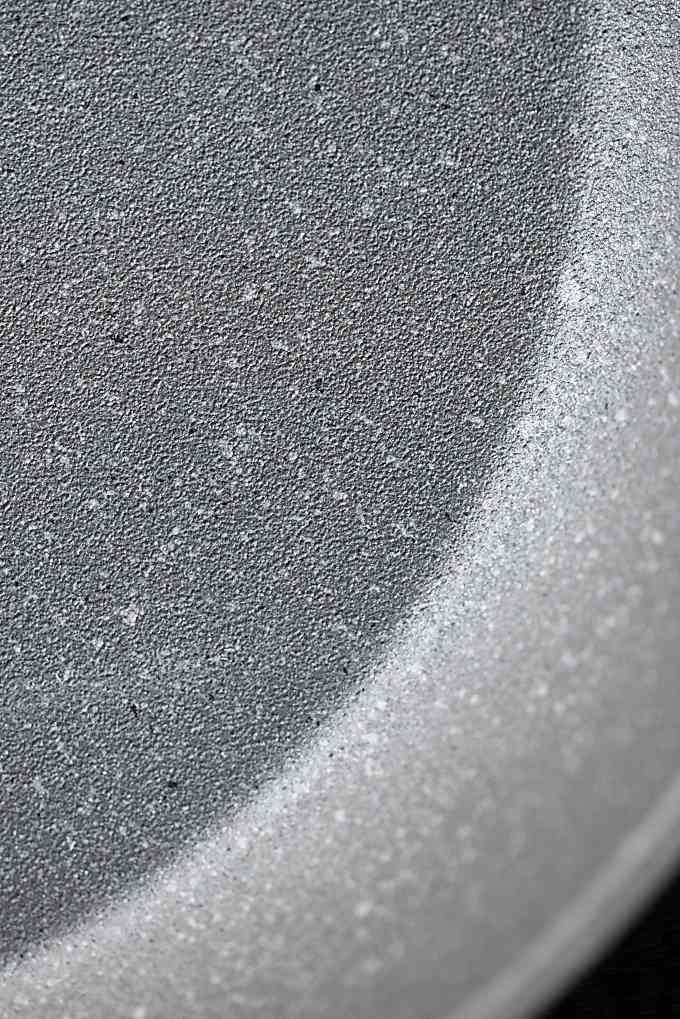 You can totally use butter or olive oil for your fat when cooking up the veggies, but I had just finished cooking bacon for another meal so I figured… why not? I also wanted to highlight how impressed I was at how the oil remained spread out to cover the entire base of the pan. If you use non-stick cookware, you'll know that the oil always pools up. What's the point then? This feature kind of blew my mind.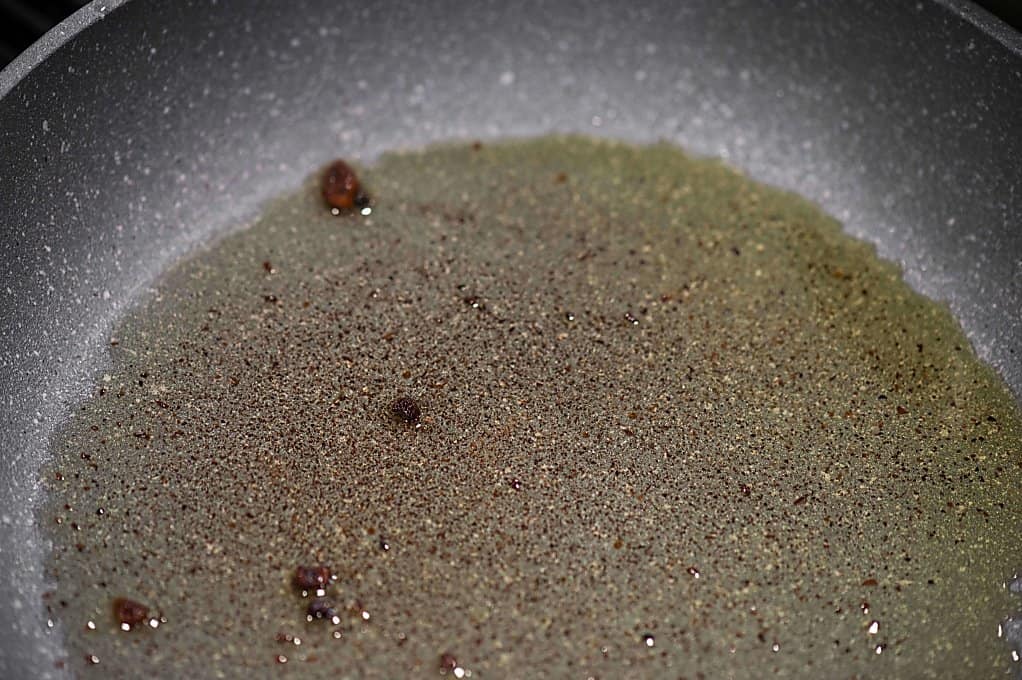 Can you believe I had all of these veggies in my refrigerator ready to go? When I decided to make this pasta primavera, I didn't even have to run to the store. I had everything already on hand. Get this: I had even more veggie varieties in my refrigerator that I didn't even include. I figured beets turn everything pink. By the time I threw everything in the bowl, I realized I was putting a full dozen into this meal. Pretty awesome.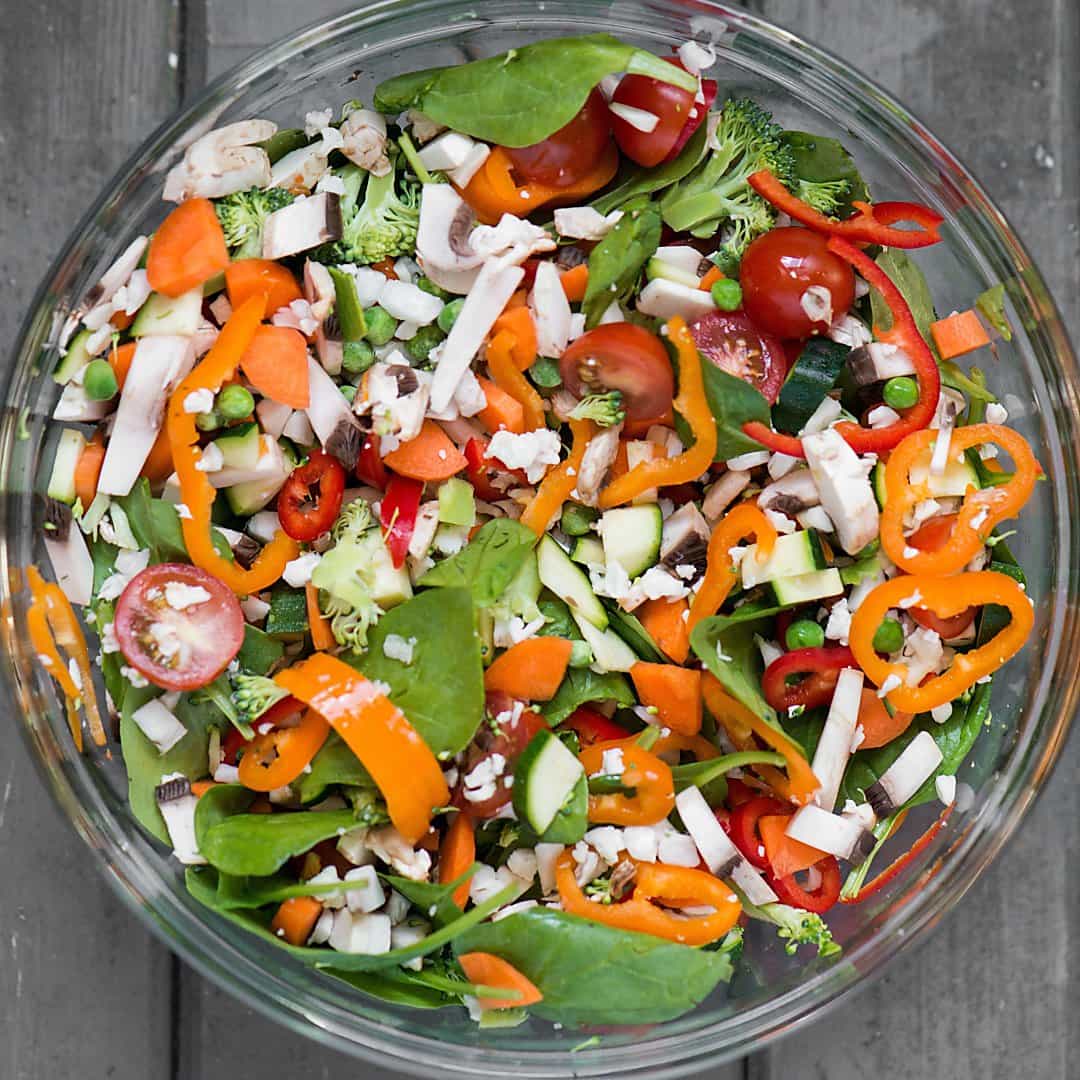 That may seem like a lot of veggies, but they always cook down more than you would think. I was worried about them getting steamed and mushy, but they browned up beautifully and were able to keep a wonderful texture in my Bialetti pan.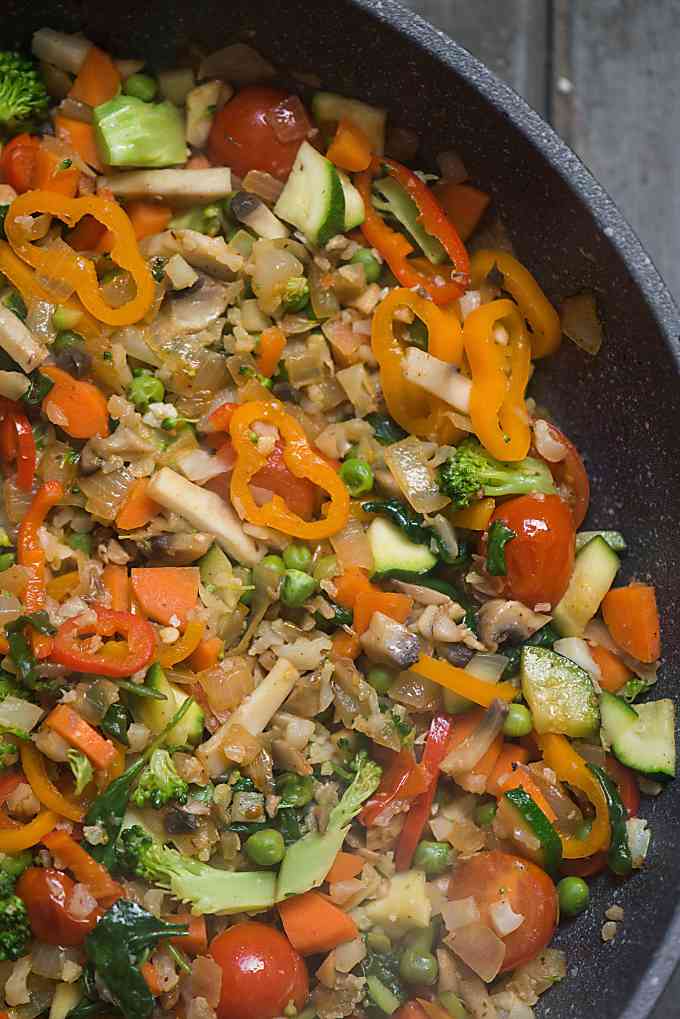 One thing I learned during the cooking demonstration at the show was that your sauce should always be ready by the time your pasta is done cooking. You never want to drain your pasta and have it sit waiting for the sauce to finish.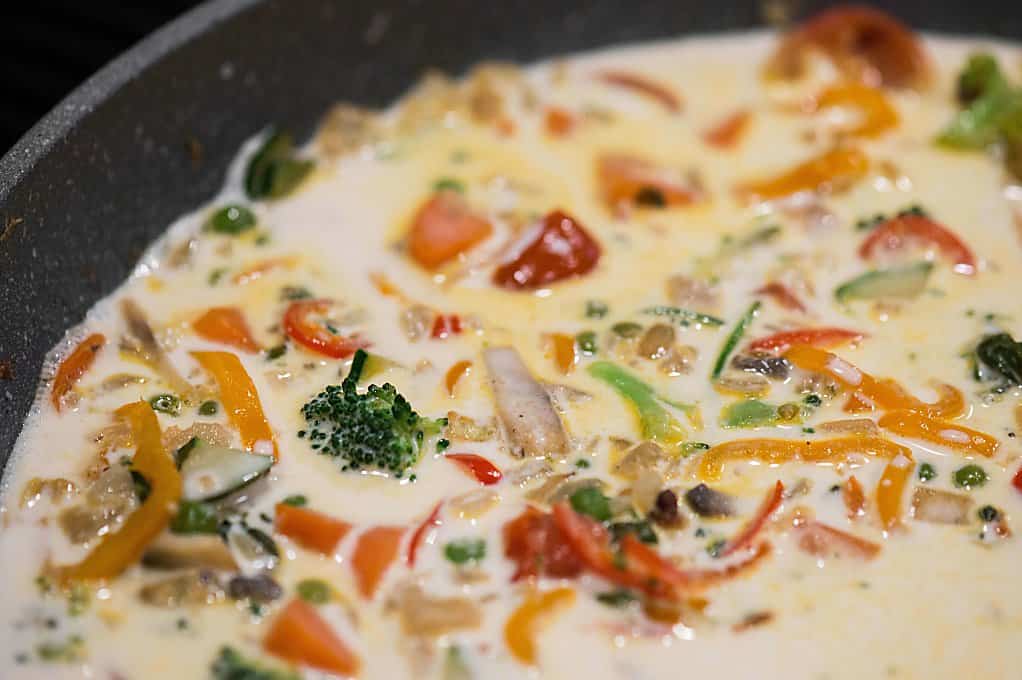 On to the pasta and the pasta pot…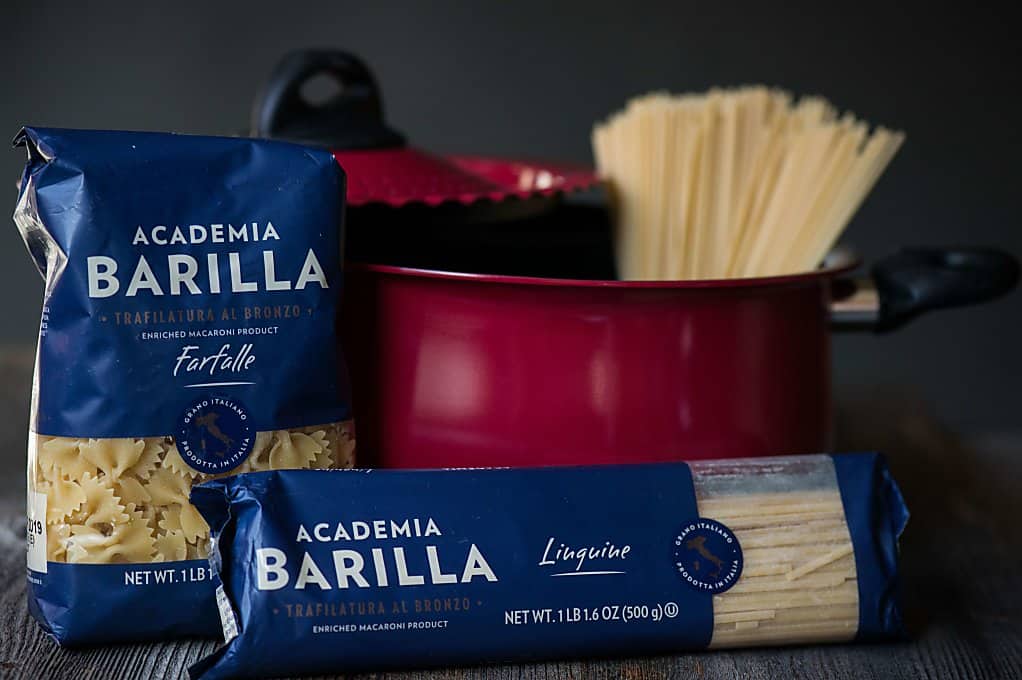 This Pasta Pot was listed as one of Oprah's Favorite Things in 2016. That should give you some indication about how awesome it is. So many of these features seem so simple and obvious, I can't believe I've gone this long without something like this! See that oval shape? It allows you to add things like spaghetti and lasagna and have them sink into the water faster. Brilliant. 2-in-1 drain convenience where the lid twists and locks in place for easy straining? Genius. Aluminum construction for quick and even heating and nonstick interior for easy clean up? So smart. It's basically super awesome.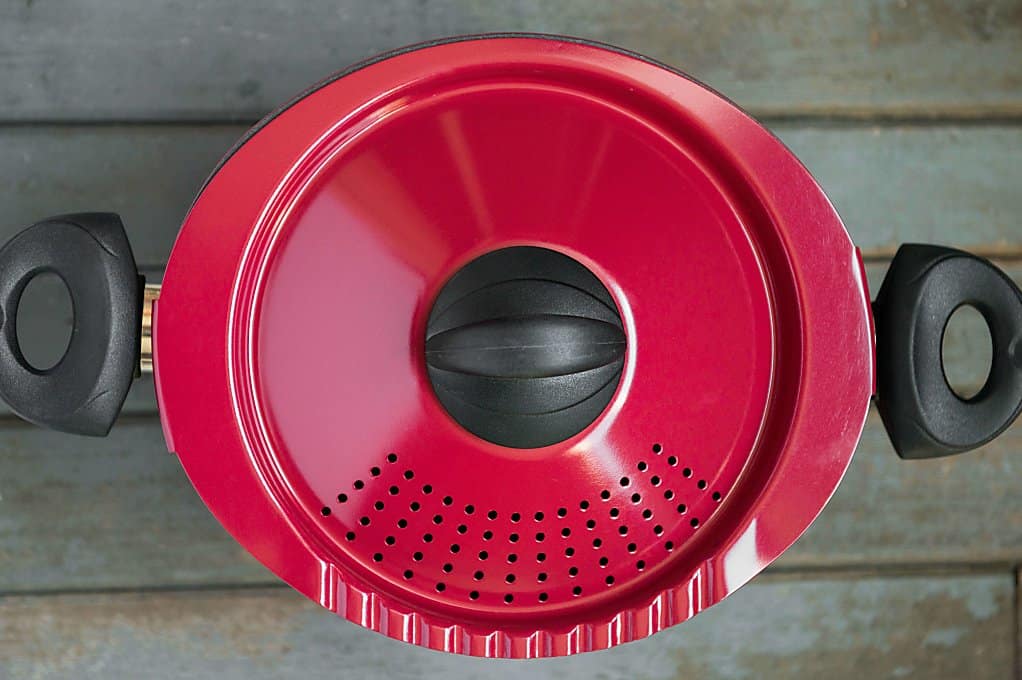 Now to the real star of this meal – the pasta. Is it weird that I still remember that first bite of Academia Barilla pasta from the food show? The chef told us all about why the pasta was so unique including how the Aureo durum wheat is grown by a small group of hand-selected Italian farmers. The high amount of protein and gluten enhances both the texture and the taste. The pasta dough is then pressed through traditional bronze dies to create a perfectly rough texture, hydrating more quickly upon cooking and capturing more sauce for the perfect flavor experience in every delicious bite. The quality in taste and texture with this pasta was obvious with that first bite, and I was so happy I was able to recreate it at home!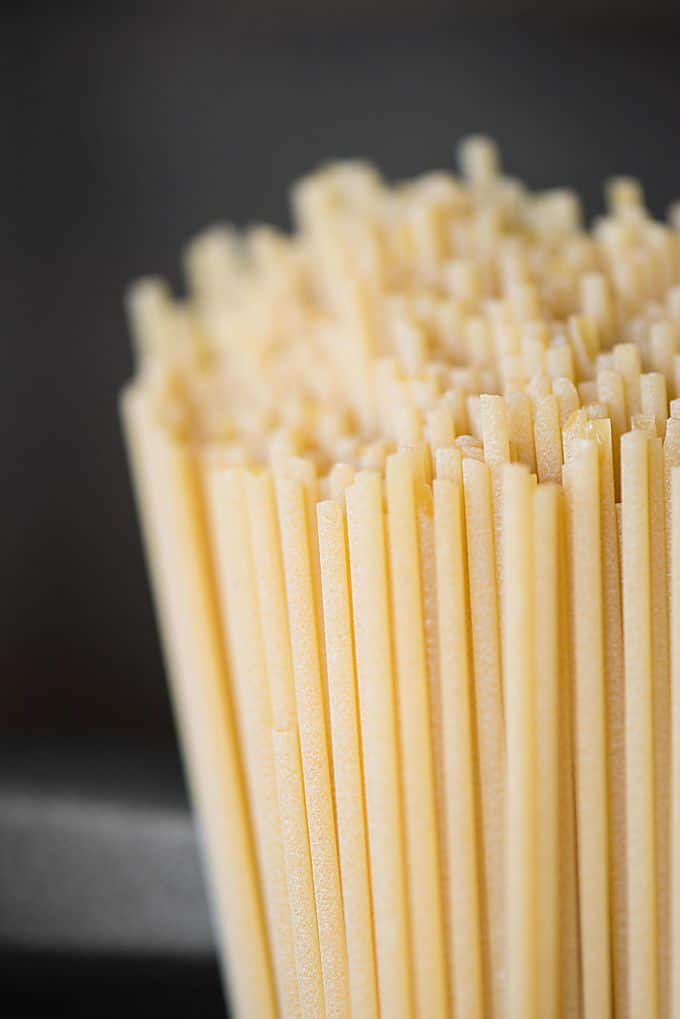 Here are a few more tips & tricks I learned from the chef at the food show: 1) Use 2 tablespoons of salt per gallon of water for each pound of pasta you're cooking. I never used this much salt in my water before, but have since started since I learned this trick and, my goodness, what a difference! 2) When cooking your pasta, keep that temperature high and the water should remain at a rolling boil. 3) If the recommended cook time is 9-11 minutes, drain the pasta after only 9 minutes of cooking time and combine the pasta with the sauce in the pan. This not only helps eliminate starch, but the pasta will absorb the sauce as well as finish cooking to perfection in the sauce.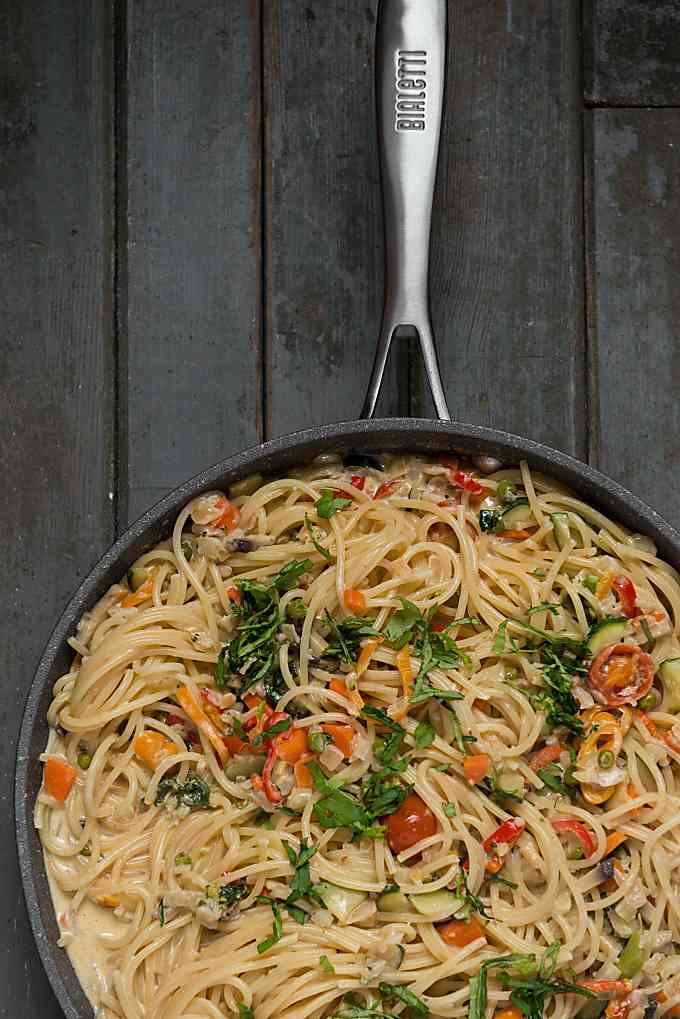 Are you starting to drool yet?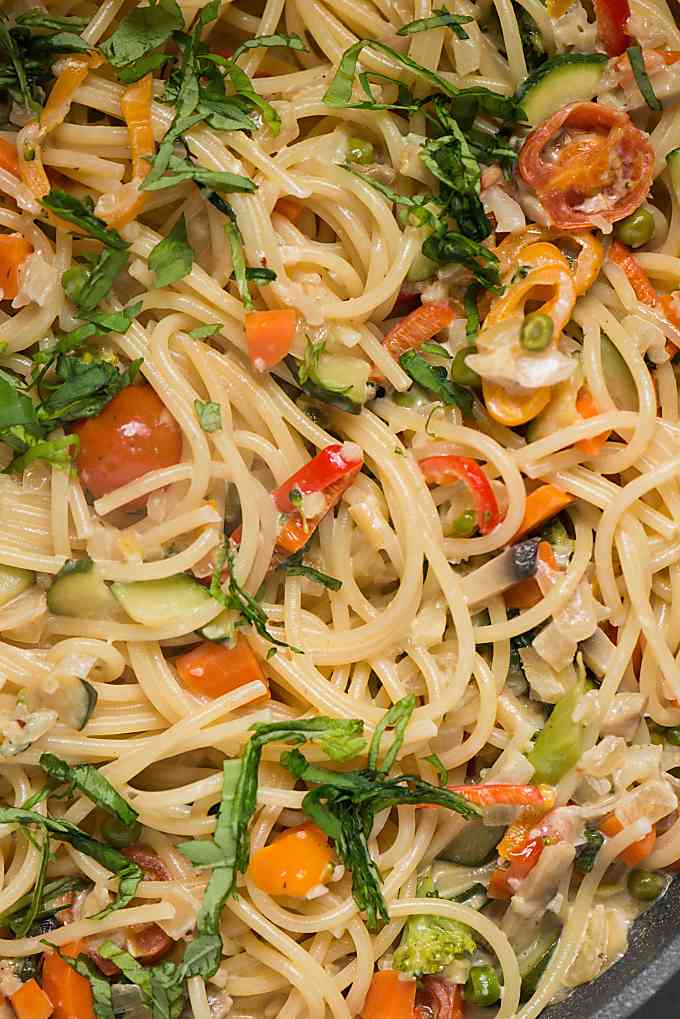 I was so impressed with both the Academia Barilla as well as the Bialetti cookware. I highly recommend you add them to your kitchen!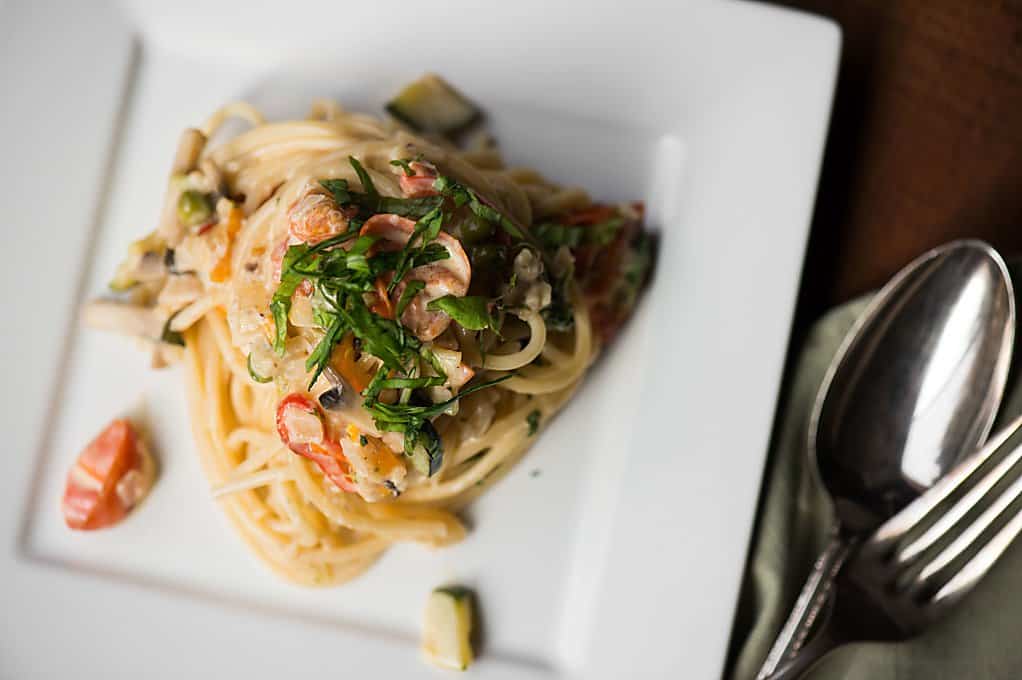 Seriously, how amazing does that pasta look? The night I made this dish, my husband had to work late. I couldn't bare the thought of him having to reheat this dinner when he got home. I wanted him to enjoy it fresh so I packaged it up and delivered it to him at work. Not only was he thrilled to have a homemade dinner delivered to him (he's so spoiled), he went out of his way to gush about how good it was. This is not the norm for my husband!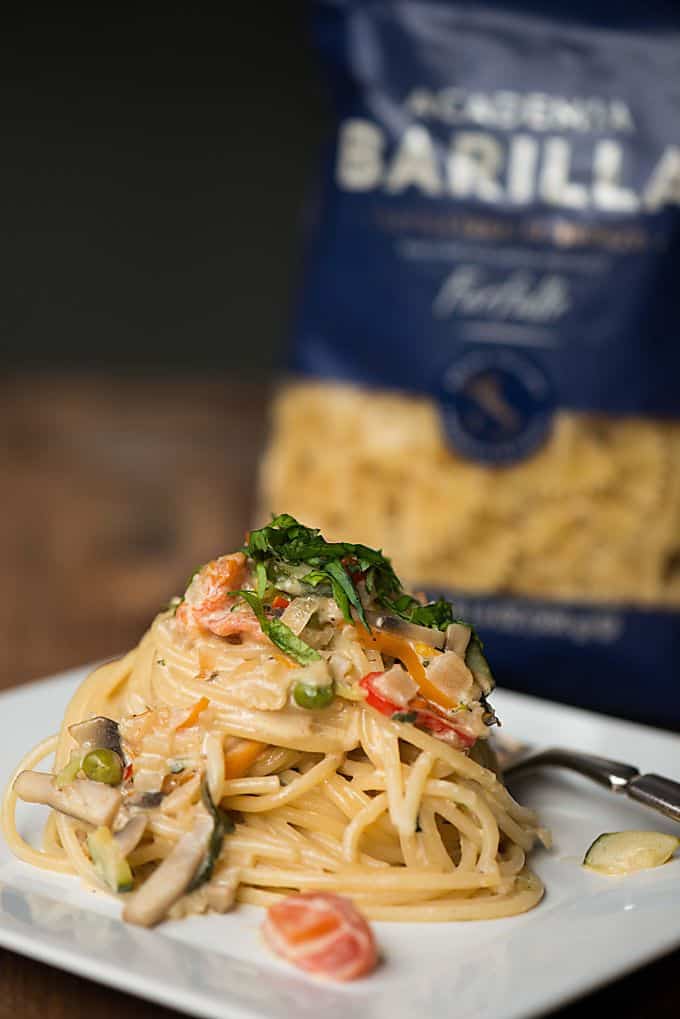 Even my kids, who are normally pretty decent veggie eaters but would be overwhelmed by the thought of twelve different veggies all on one plate, thought this meal was outstanding. Winning.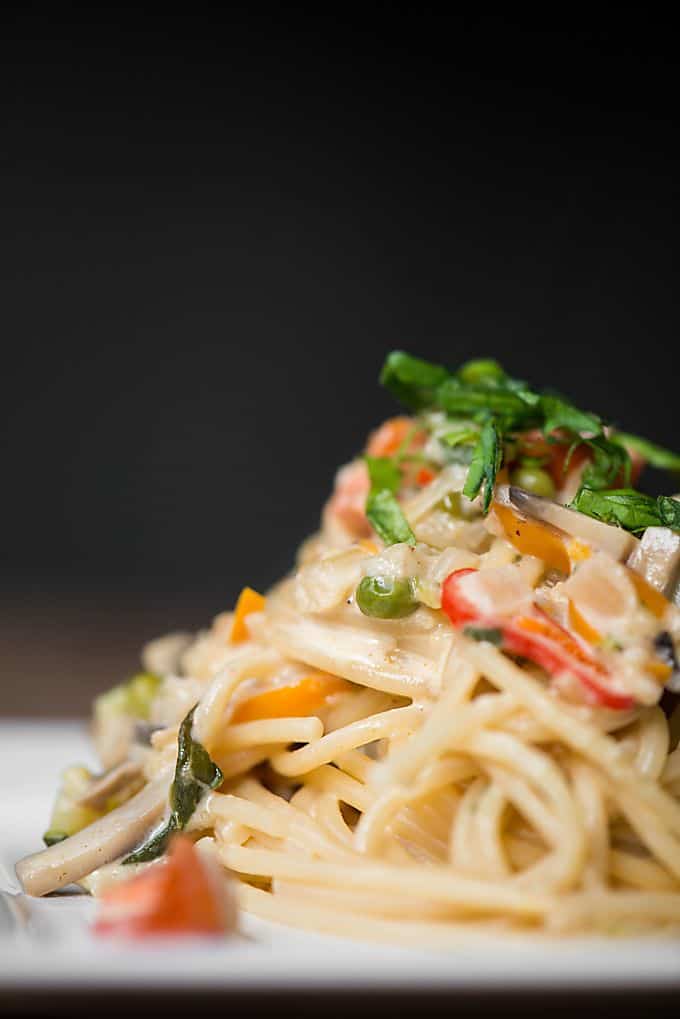 Want this amazing pasta and cookware delivered straight to your house? Just enter the giveaway below! There are several ways to increase your chance of winning.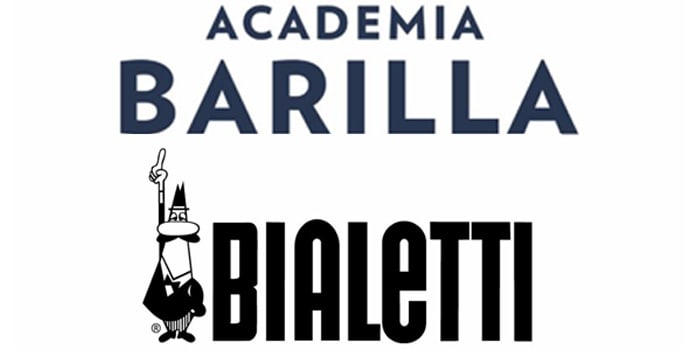 To learn more about Academia Barilla, please visit their website. To learn more about Bialetti, please visit their website (you can learn more details about their Pasta Pot here) or follow them on facebook, pinterest and instagram!
Giveaway Disclaimer
One winner per household, email address, or home address. If you have won this prize on another blog you are ineligible to win again.
Winner must have a U.S.-based address to receive the prize. Winner will be randomly selected and notified on May 15, 2017.
Eat the rainbow with this creamy yet quick and easy to make Dozen Veggie Pasta Primavera! The texture of the pasta and flavor in the sauce is incredible!!!
Ingredients
sauce
3

tablespoons olive oil

1/2

large yellow onion, diced

3-4

cloves garlic, minced

6

cups diced veggies (broccoli, cauliflower, peas, carrots, spinach, tomato, red pepper, orange pepper)

1

cup heavy cream

1

cup chicken broth

1

cup parmesan
pasta
1

pound Academia Barilla pasta

2

tablespoons salt

garnish with ribbons of fresh basil
Instructions
Start boiling a large pot of water with 2 tablespoons salt.
In large saute pan over high heat, add olive oil. Once hot, add onion and cook for several minutes, occasionally stirring, until golden brown. Add garlic, stir, and cook for another minute or two until golden brown. Add remaining vegetables, stir, and allow to cook until tender, about 5 minutes.
To make sauce, combine heavy cream and chicken broth. Add to the hot vegetables and allow to come to a gentle boil over high heat. Reduce heat to low and allow to simmer for a few minutes. Remove from heat and stir in parmesan to melt.
While veggies and sauce are cooking, add pasta to boiling salted water. Time the pasta such that the sauce will be finished by the time the pasta has cooked for 9 minutes. Cook pasta al dente. Drain, and add directly to sauce. Stir to combine and allow hot pasta or absorb sauce for several minutes before serving. Top with fresh basil and serve hot.