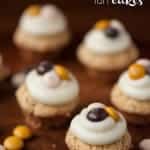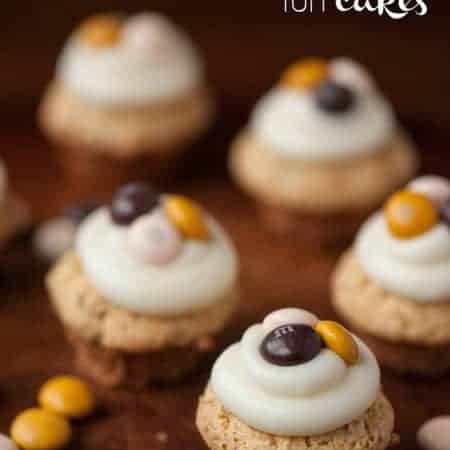 Print
Pecan Pie Fun Cakes
These delicious and easy to make Pecan Pie Fun Cakes topped with cream cheese frosting and M&M's® Pecan Pie pieces are the perfect Fall dessert.
fun cakes:
Preheat oven to 375 degrees F.

Spray mini muffin tin with nonstick cooking spray.

Mix cake mix, pecans, apple sauce, oil, and eggs in a medium mixing bowl.

Spoon into mini muffin tins and bake in preheated oven for 10-12 minutes.

Cool 10 minutes in tins, then remove to a cooling rack to cool completely.
frosting:
Using stand mixer with paddle attachment, cream butter and cream cheese together on medium until smooth, about 2-3 minutes. Add confectioner's sugar and blend slowly to incorporate, then quickly until well combined and smooth.

Pipe frosting onto cooled fun cakes. Top with M&M's® Pecan Pie pieces.