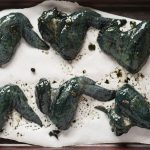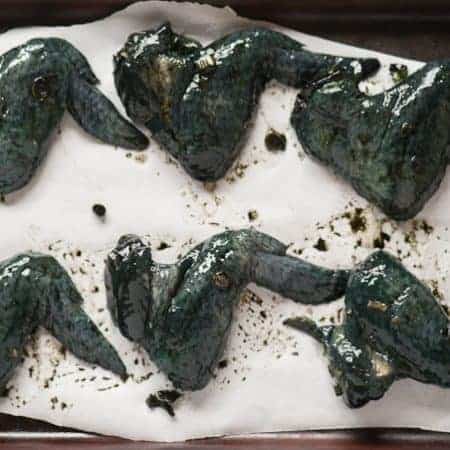 Print
Stranger Wings
With a little black food coloring and Asian marinade, these spooky Stranger Wings look like roasted bat wings and are the perfect Halloween party food!
Combine all ingredients in a gallon sized resealable bag and marinate in refrigerator for at least an hour up to over night (I soaked mine over night).

Line a baking sheet with parchment paper and preheat oven to 375 degrees F.

Shake off excess marinade and line wings in a single layer on baking sheet. Discard marinade. Bake wings in preheated oven for about 45 minutes or until the meat is tender and begins to pull away from the bone.