This Tropical Tapioca Parfait made with fresh mango, toasted sweetened coconut, and rich creamy tapioca pudding is the most perfect summer time dessert!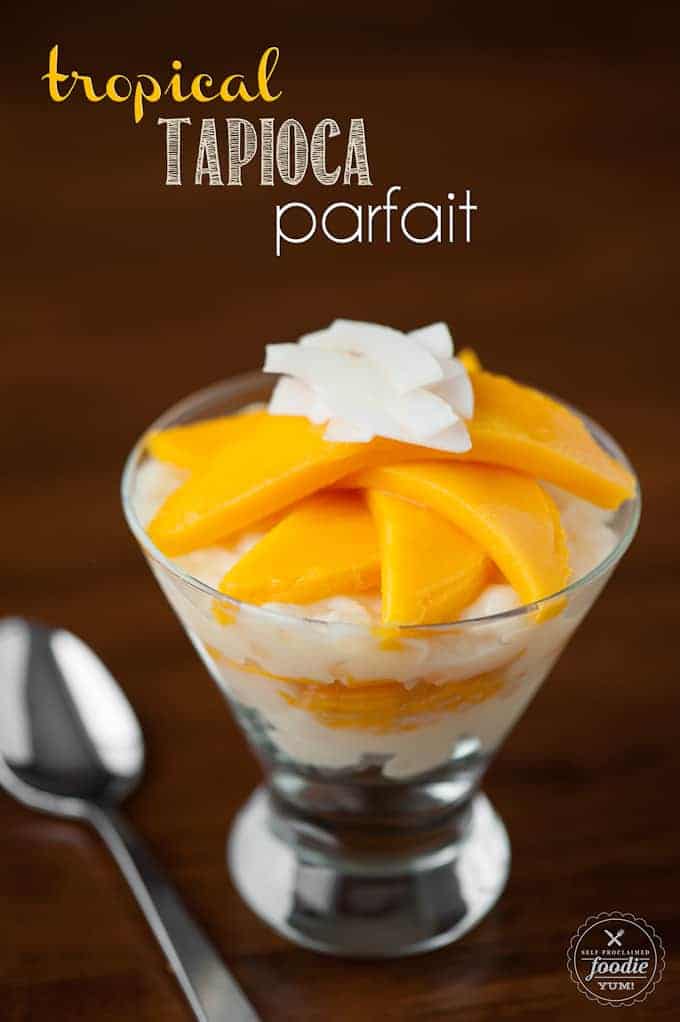 I've said it before and I'm sure I'll say it a hundred more times over the course of my blog's life: I love pudding. Love it. I have to say that although chocolate pudding is the flavor I ate daily during my first pregnancy, my favorite flavor now is actually tapioca. My love affair with this flavor started at some point in my young adult life. There's just something so satisfying about it. Of course I think a good tapioca is perfect on its own, but my most recent vacation inspired me to turn something really good into something extraordinarily good. I went to Maui with my family a couple months ago. When I travel, one of my most favorite things to do is EAT (go figure, right?) and all I want to do is enjoy the culinary offerings of the place I am visiting. So, while in Hawaii, I ate everything I could that was local, including a homemade coconut tapioca pudding that was made at this tiny little market. Because I've raised a couple of mango monsters, we had a plentiful supply at all times. One day when I was enjoying my coconut tapioca out on our lanai, I decided to put some sliced mango on top as well. Perfection.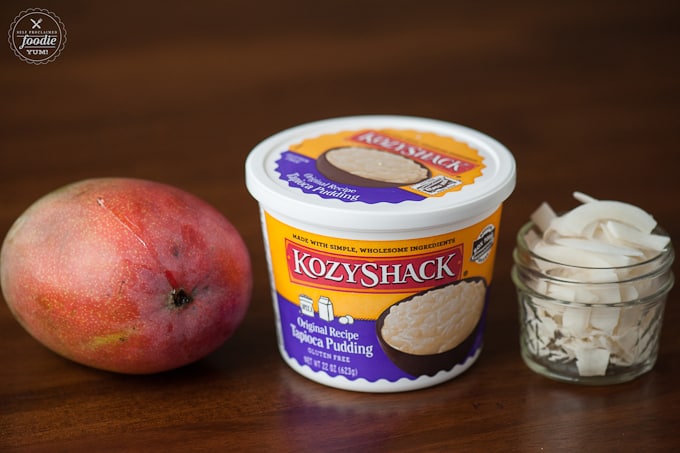 I wanted to create that same wonderful dessert I enjoyed so much in paradise. It was pretty easy to do. I just grabbed a fresh mango, some Kozy Shack Tapioca Pudding, and some sweetened toasted coconut flakes. Now, you can totally toast your own sweetened shredded coconut and it will be absolutely divine in this dessert, but we're right in the middle of a gorgeous summer and I'm all about being quick in the kitchen so I can enjoy the outdoors as much as possible so I bought some coconut flakes that had already been toasted. Easy peasy.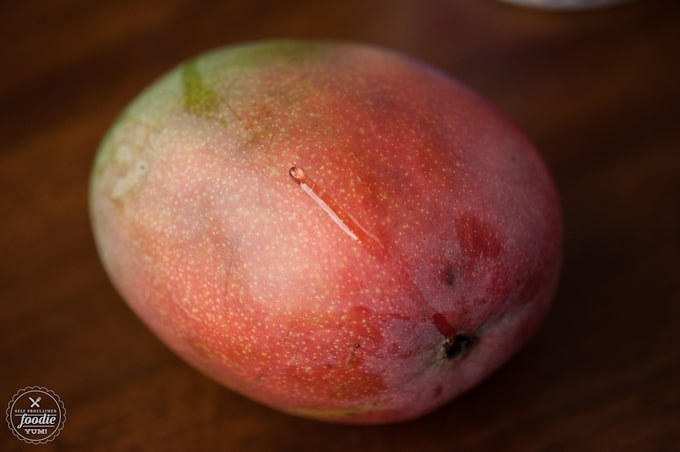 Wanna know how to pick out a perfect mango? Of course, it needs to be a little soft to the touch. That's the main indicator of a ripe mango. But if you want one that is guaranteed to be sweet, just look for the sugary sap that oozes out of the stem. If you can find one like this beauty, you'll know you have a good one. And, oh my, was this fruit exquisite.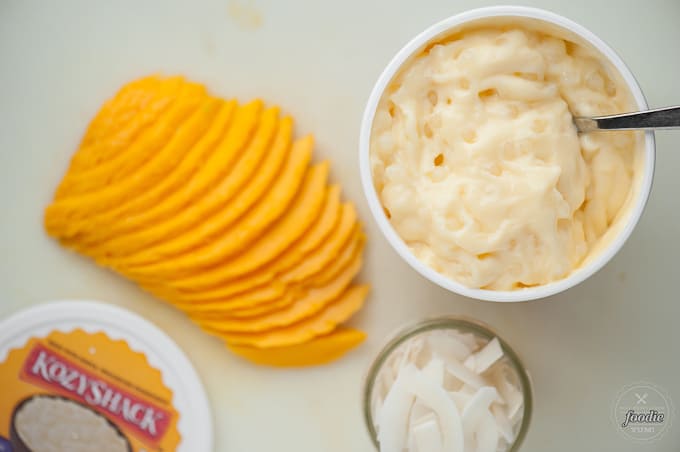 I love ingredient shots. Aren't they pretty? Can you see the size of those tapioca balls? SuperYUM.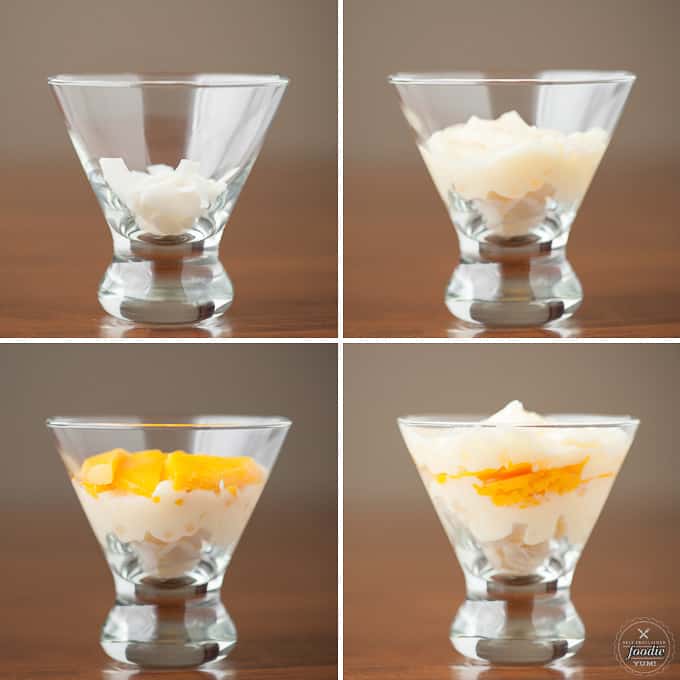 You can layer the ingredients any old which way you want. My only advice is to make your layers thin so that your spoon doesn't have to dig down to the bottom with every bite. I'm one of those weird proportional eaters where I like every bite to have a little bit of something.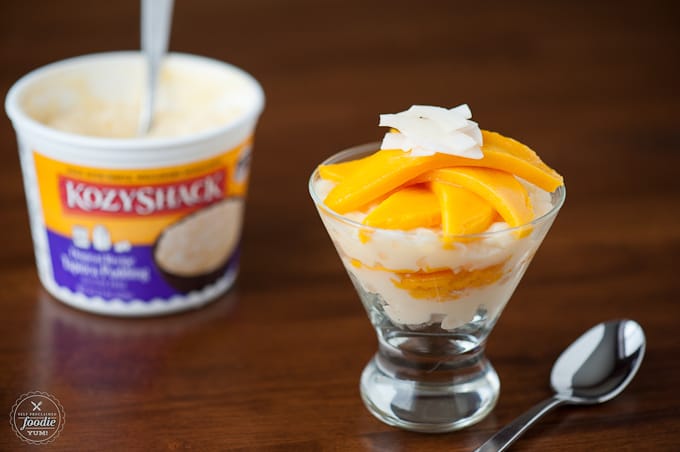 And there you have it: one Tropical Tapioca Parfait that literally took you less than 5 minutes to create four servings. This yumminess meets all of my criteria for a perfect summer dessert: cold, fast, sweet, delicious. Plus its pretty.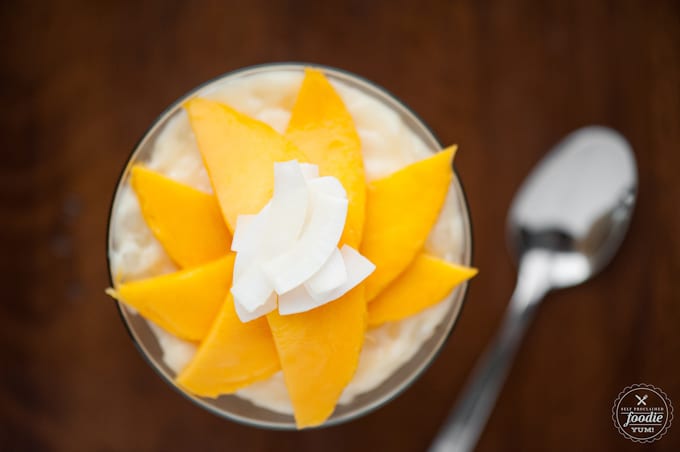 Did you know Kozy Shack is hosting the Summer of Pudding – a three- month celebration dedicated to enjoying the simple moments in life and making moments even more delicious with Kozy Shack® Pudding. The Summer of Pudding is centered on three pudding holidays – National Chocolate Pudding Day on June 26, National Tapioca Pudding Day on July 15 and National Rice Pudding Day on August 9 – those are my kind of holidays!  You can find out more at Facebook.com/KozyShack . If you have a love of pudding like I do and post any photos about how you enjoy it this summer,be sure to use the hashtags #SummerofPudding and #KozyShack on Instagram and Twitter – Kozy Shack is hosting giveaways on their social channels all summer long!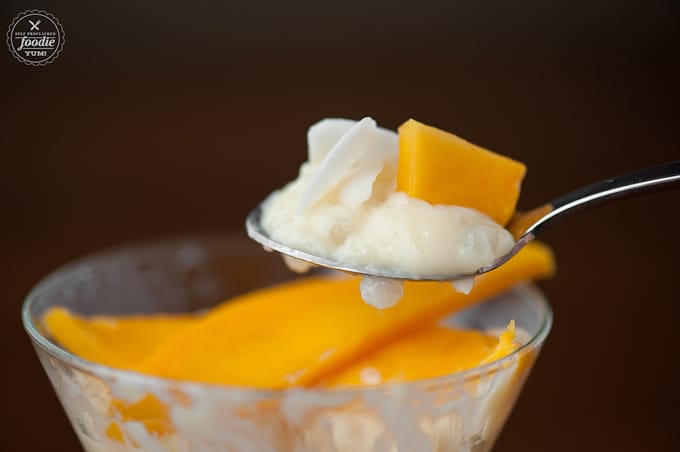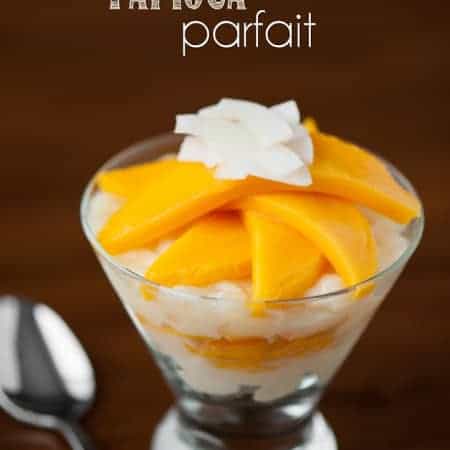 Ingredients
22

ounce

container Kozy Shack Tapioca Pudding

1

ripe mango

skin removed and thinly sliced

1

cup

sweetened toasted coconut flakes
Instructions
Using four glasses, layer ingredients. I prefer thin layers that get repeated so that each bite is guaranteed to have a little bit of something. Pass out four spoons and enjoy!