This post first appeared over at Real Housemoms where I'm a contributor.
If you're looking for coffee with a kick, start your day with this hot IRISH COFFEE ROYALE made with brandy and Irish cream!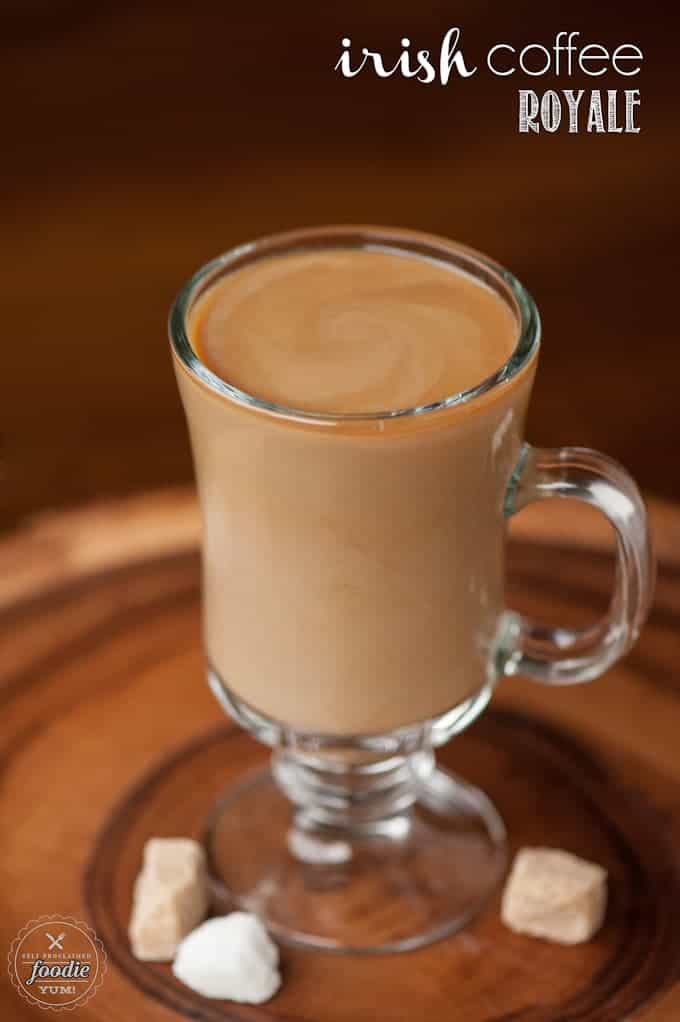 I drink coffee every single day. Its a little habit I picked up back in high school. On occasion, I like to enjoy a little booze in the morning. I can't help that my favorite adult beverage is a spicy bloody mary! But, when I'm not in the mood for a spicy and savory drink, I love to add a little kick to my coffee.
…