This shop has been compensated by Collective Bias, Inc. and its advertiser. All opinions are mine alone.#AmericasTea #CollectiveBias
I love Spring, but my severe flowering tree allergies get the best of me this time of year. I can relax because I am Spring Ready with Bigelow Tea.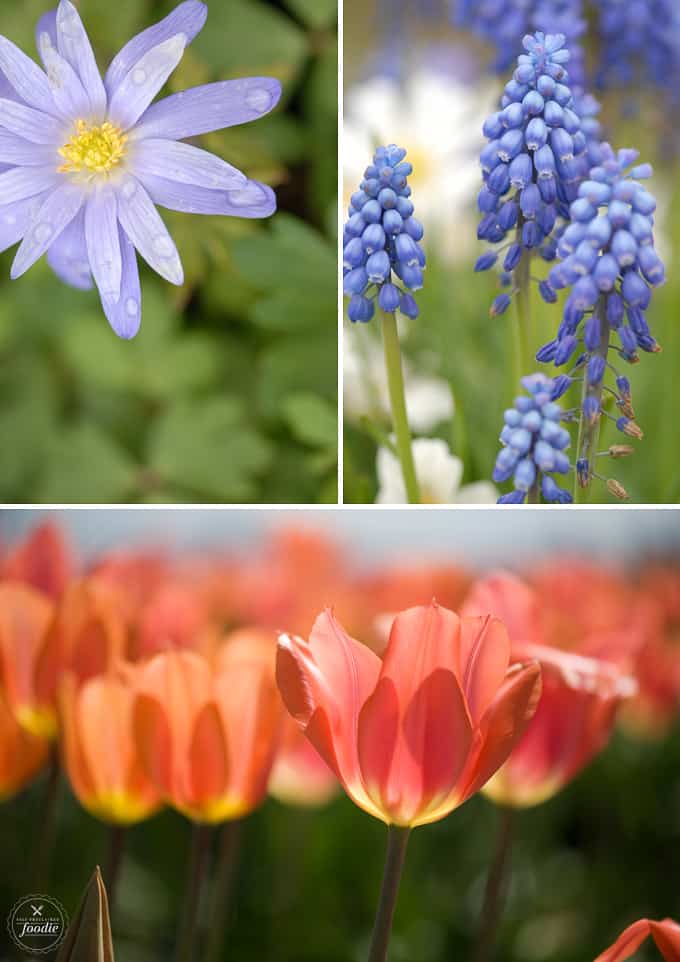 You know I love to cook and share my awesome recipes with you, but I'm going to be honest with you – all of those recipe posts are a lot of work and I'm exhausted. I'm going to take a break from the recipe posting for a wee moment to just talk about things that I love.  What do I love?  Well, I love so many things that the list can't possibly be comprehended in one blog post, so I'm going to start with just a few things that I love: Spring, photography, and relaxing.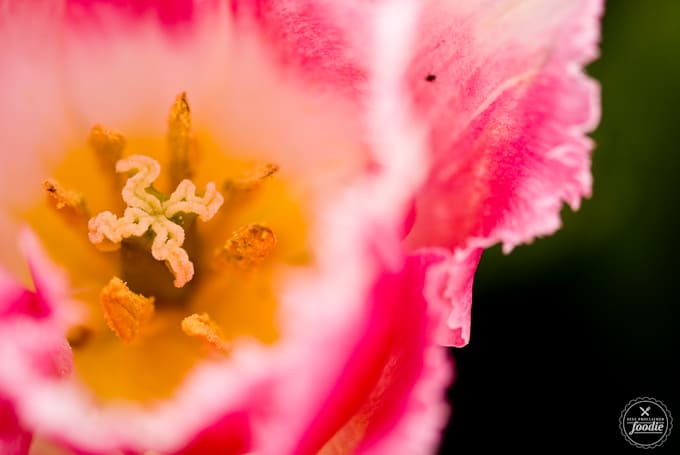 MY OTHER RECIPES
Get comfortable because I'm going to treat your eyes with some spectacular Spring photos that I hope make you stop what you're doing and stare, even if its only for 5 seconds out of your busy day. One has never fully experienced how incredible Spring can be unless you've experienced a Pacific Northwest Spring. Why? Well, it all starts with winter. We're far enough north that our winter days are extremely short and it gets dark around 4pm. Plus, it rains all the time, so the sky is very low, as I like to call it. I'm sure my friends south of here would love a bit of our rain. We have enough… I'm willing to share some of it with you guys! I'm getting off track here. See what happens when I get a post where I can ramble about the things that I love? My point was that winters up here are so dark and dreary that we really have a deep appreciation for the magic of Spring. All of the gorgeous color pushing up through the soggy ground bring hope that summer is on its way.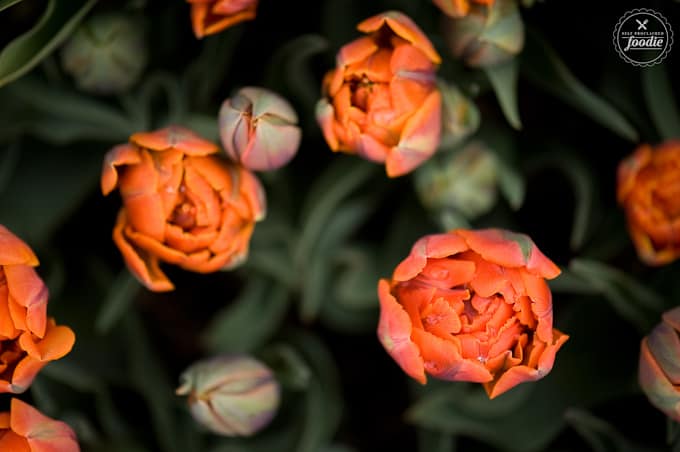 And we don't just get rainbows, but we get double rainbows here in the Spring. The best part about the photo below is I only had to walk to the field across the street from my house to see it. Pretty rad, eh? So my love of Spring and photography kind of go hand in hand.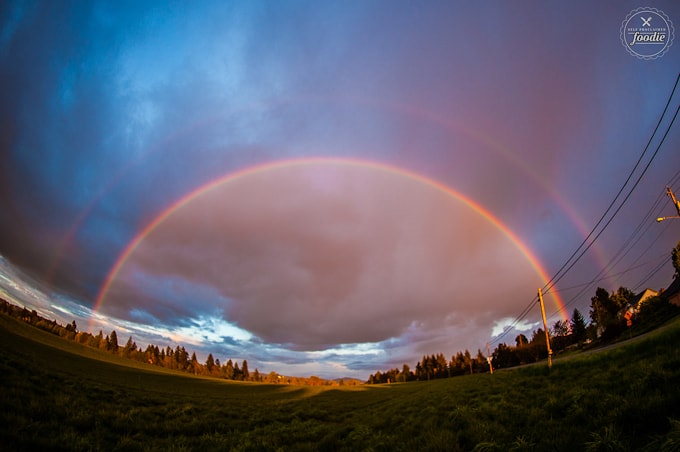 So now let's talk about the third thing I love: relaxing. Well, there's one thing that gets in my way from being able to really relax this time of year. I have severe seasonal allergies in the Spring. I actually just put two and two together last month when, after the fourth year in a row of having a horrible cough that oddly comes on every March, I finally went and saw an allergist. They didn't think I would even react when they did that little poke test because I had so much antihistamine in my system, but I ended up with a huge welt on my arm where they poked me with the flowering tree.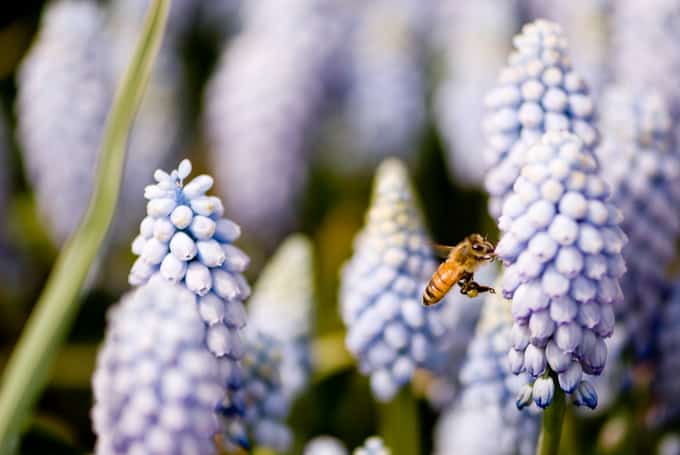 Well hello, Mr. Bee.  Thank you so much for cross pollinating and creating so many beautiful flowers that make me sneeze and my eyes itch for me to look at and enjoy.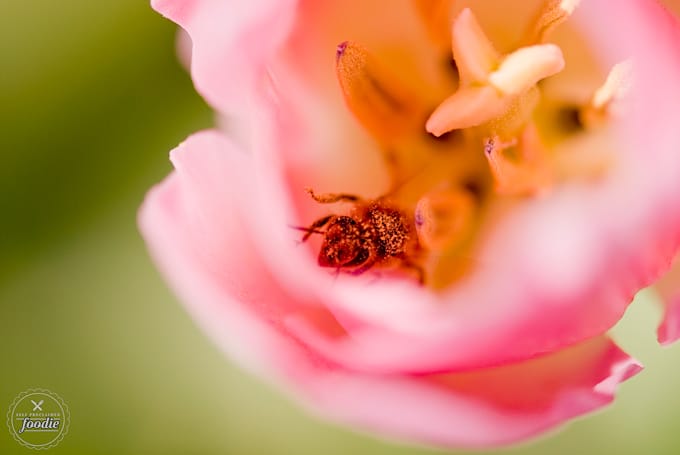 This is where Bigelow tea fits in with my post. Because of how busy I keep myself, I sometimes need help in being able to fully relax. Add my constant allergy suffering and I really have a hard time just settling down in the evenings to take a moment to myself where I can finally relax. Over the past couple of months when my Spring allergies really started to act up, I got in the habit of spending each evening relaxing with a hot cup of tea. I already had a huge supply of Bigelow's Plantation Mint in my pantry. This tea is almost nostalgic for me because I can't remember a time growing up when we didn't have this exact tea in our cupboard at any given time. Its still one of my favorites.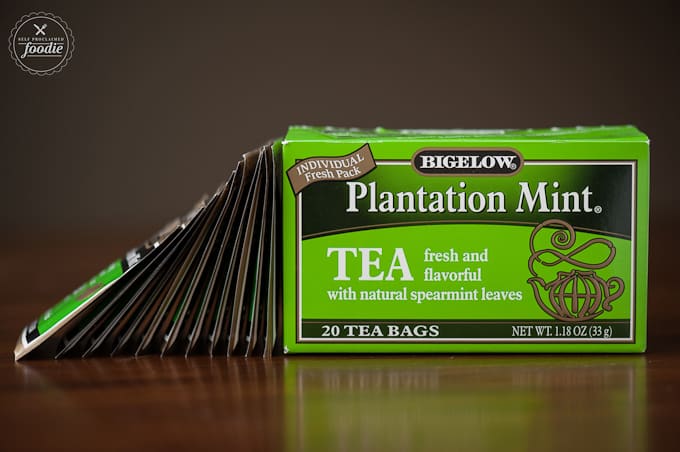 I took the opportunity to stock up on a few more varieties. My kids actually love drinking hot tea too. Any time they see me put water on, they both beg for me to make them a cup as well. Do all kids do that? Or just mine? Spring is the perfect time to restock your tea cabinet. Wouldn't you agree?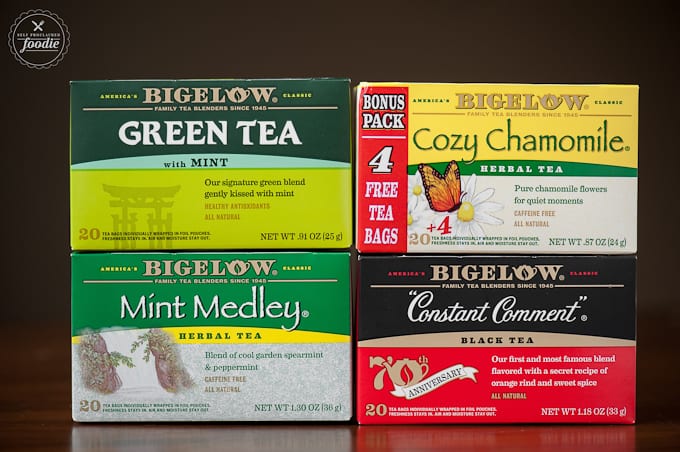 I don't know about you, but just looking at that hot cup of tea steeping in my favorite mug with all that steam just makes me start to relax and take that extra slow breath. Ahhh.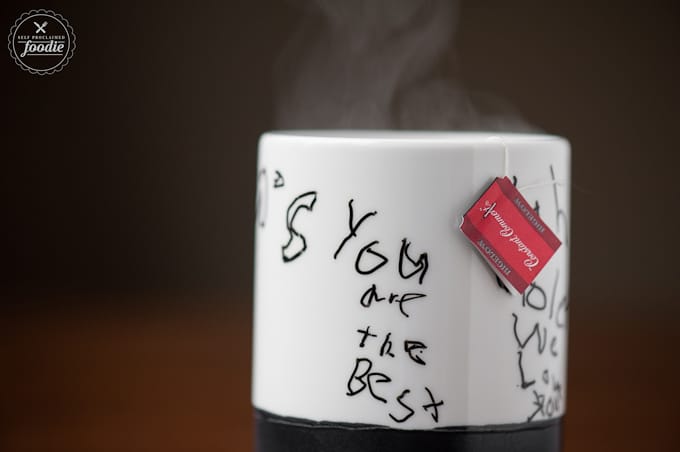 I'm also a fan of the fact that each tea bag is individually wrapped. This is important in our house because we have maybe 8 different kinds of tea in our pantry, all different varieties. If they weren't individually sealed, they would totally lose their freshness. Its the little things, right?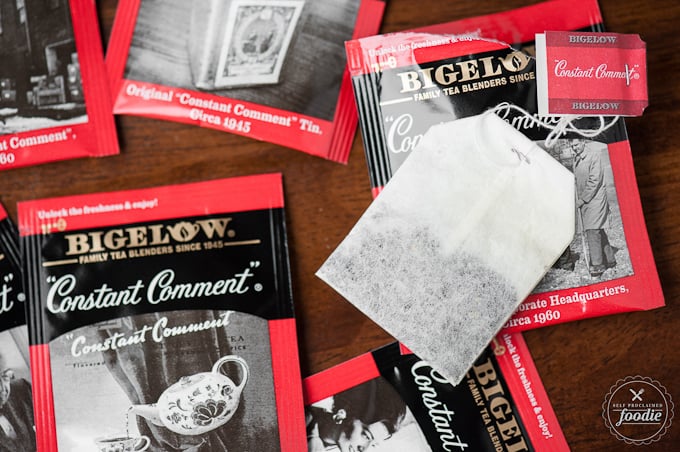 So now that I've shown you lots of pretty flowers and rainbows and talked about how wonderful it is to relax with a hot cup of tea, do you totally want a cup too?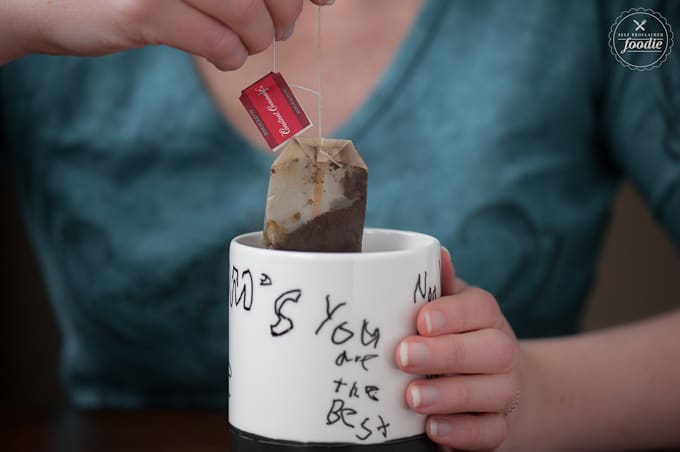 You know I'm super particular about the foods my family enjoys, so I tend to do my research. I was reading up on Bigelow brand's history and why it's an American favorite. Did you know:
Bigelow Tea is All American: 100% American made by an American Family; an American Company for the American consumer. Available at an American Retailer – Walmart.
Bigelow Tea's Charleston Tea Plantation is America's largest working tea garden.
Guests are invited to the Charleston Tea Plantation for weddings, tours and even a variety of music festivals. It's a tea-riffic way to experience historic Southern culture and a living piece of American history!
Almost 4 million bags of tea have been sent to troops overseas with Bigelow's Tea for Troops program. Find additional information about Tea for Troops at https://www.bigelowtea.com/Responsibility/Support-Our-Troops
If you'd like to learn more about Bigelow tea, you can visit their main page, Facebook page, or follow them on Twitter.
There's a huge assortment of Bigelow tea at Walmart and its super easy to find on the "Tea" isle.  Time to go stock up!