This post is part of a social shopper marketing insight campaign with Pollinate Media Group® and Tree Top, but all my opinions are my own. #pmedia #TreeTopInc #raisinggoodapples http://my-disclosur.es/OBsstV
I'm Raising Good Apples by getting my kids out into the fresh air for some exercise and by fueling their bodies with delicious, good for you, no mess snacks.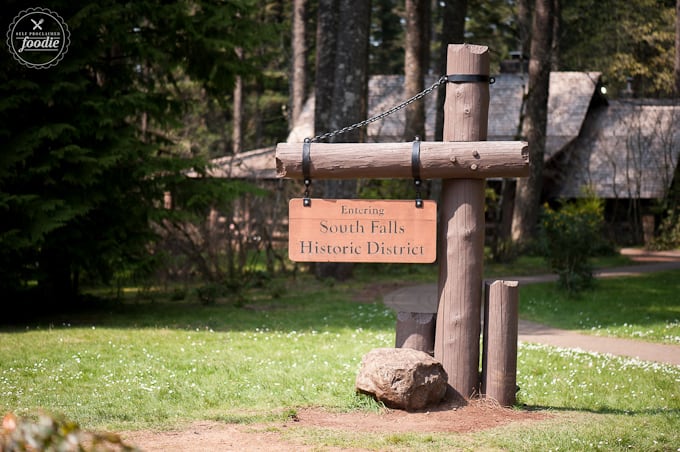 MY OTHER RECIPES
I love Spring time in Oregon. Aside from the fact that my allergies are horrible, I love everything about it. The days grow longer, the weather grows warmer every day, and the surrounding beauty is astounding. It appears that everyone else feels the same way because on the first really gorgeous day of Spring, it seemed as though every single person was out enjoying nature. I want my kids to share the desire I have for a healthy lifestyle as well as my appreciation for the outdoors, so we packed up an awesome picnic lunch (because going on a picnic may very well be my kids' most favorite thing to do… ever) and headed on down to Silver Falls.  If you ever get the opportunity to walk around this state park, its everything one would imagine Oregon should be. Luscious green plants everywhere you turn, babbling brooks, wild life, and gorgeous awe inspiring waterfalls.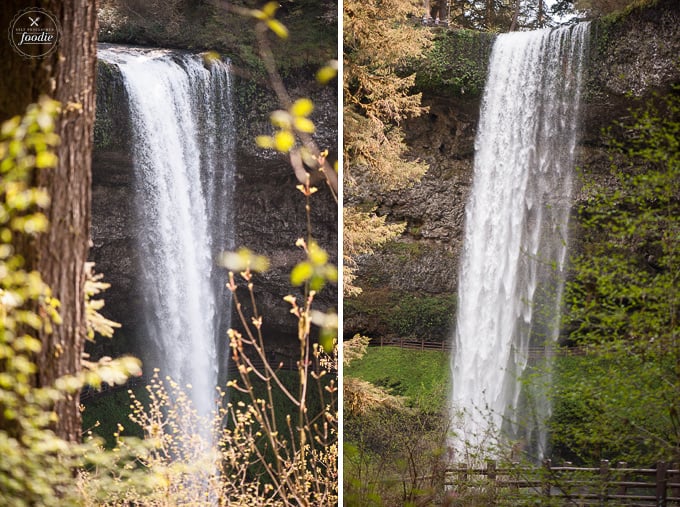 I mentioned how much my kids love a picnic lunch, right?  Well guess what they love even more than the picnic lunch? They love it when I bring them special snacks. There are a lot of choices out there, but when I want nourishing, fuss free, squeeze easy snacks while staying active, I turn to Tree Top Apple Sauce pouches! It doesn't get any easier than throwing these in the back pack and taking them with you. My kids particularly enjoy the mixed berry flavor, and I love them because they have no added sugar and are made from apples and fruit purees of blackberry, blueberry and raspberry. I was able to easily find these awesome Tree Top applesauce pouches at Albertsons.
Located in the heart of Washington's apple country, Tree Top is a grower-owned co-op, deeply rooted in the communities where we work and live. For more than 50 years, Tree Top has been a trusted brand dedicated to delivering top-quality products and premium ingredients such as juices, smoothies and sauces.  I mean, I grew up on Tree Top… and I'm betting you did too.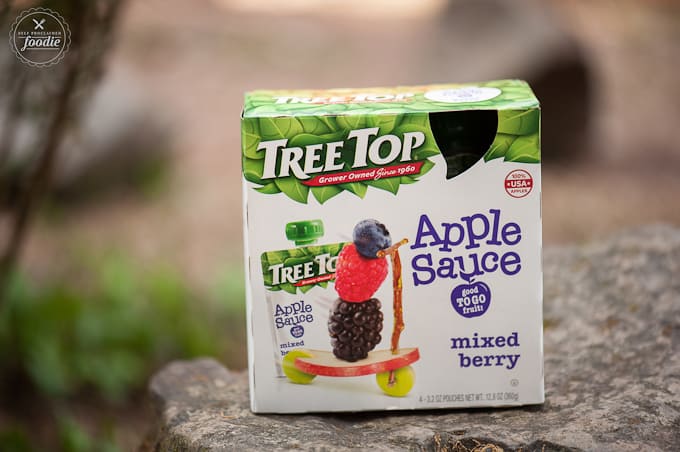 Here's some food for thought: In effort to bring awareness to "Raising Good Apples", Tree Top is partnering with the National Gardening Association's KidsGardening.org to help educate kids on gardening. For every box of Tree Top Apple Sauce Pouches purchased through 5/31 Tree Top will donate $1 to help KidsGardening.org to help build and grow youth gardens. Pretty cool, eh? Check out the Raising Good Apples Website.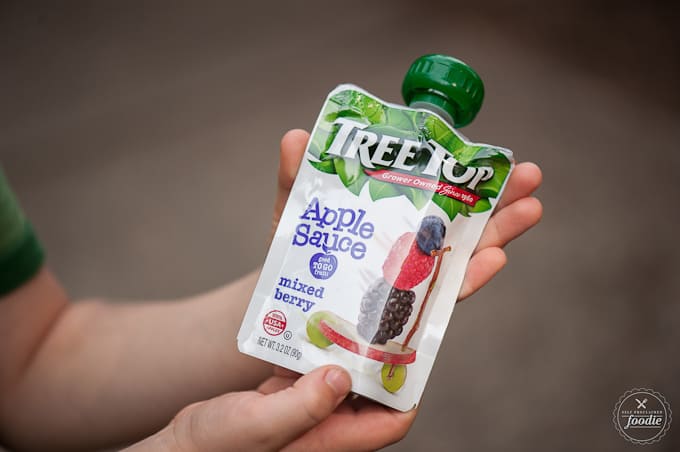 There are three main reasons I love these snacks:
Convenience: Tree Top Apple Sauce Pouches provide an easy way for your kids to enjoy fruit on-the-go. They love opening up the pouches on their own. My son pretty much sucks that pouch dry right away, but my daughter likes to slowly enjoy it by eating a little (like a little bird), putting the cap back on, putting it back in the backpack for awhile, and then taking it back out when she wants more.
Nutrition: Tree Top Apple Sauce Pouches are made with wholesome, simple ingredients and help increase fruit in your diet. No high fructose corn syrup or added processed sugar in my kids' snacks. I'm trying to get them energy and make them feel good, afterall.
Quality: Tree Top has a long-standing passion for growing, producing and innovating world-class fruit products. Tree Top Apple Sauce Pouches taste great and are made with 100% USA grown apples and local ingredients. I actually drive right past one of their three processing facilities in Woodburn, Oregon, on my way to the falls!
Along our hike, we were able to see and appreciate so many fantastic things.  Like, for instance, the back of the waterfall.  Its not that often you get to experience that view, right?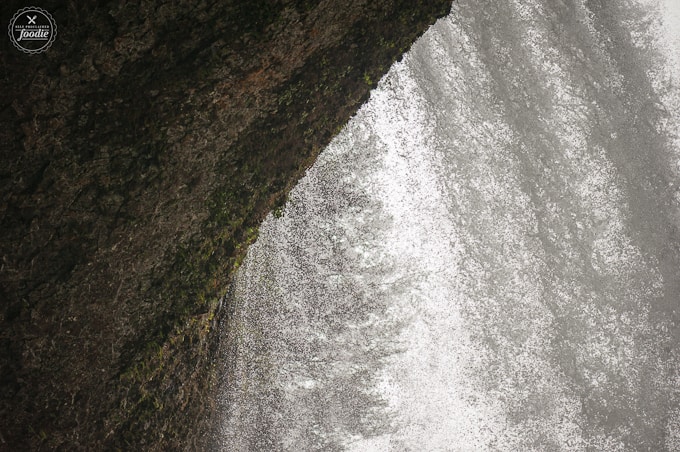 Or little bugs that like to crawl up legs and appear to have three eyes but really only have two. Ewwww.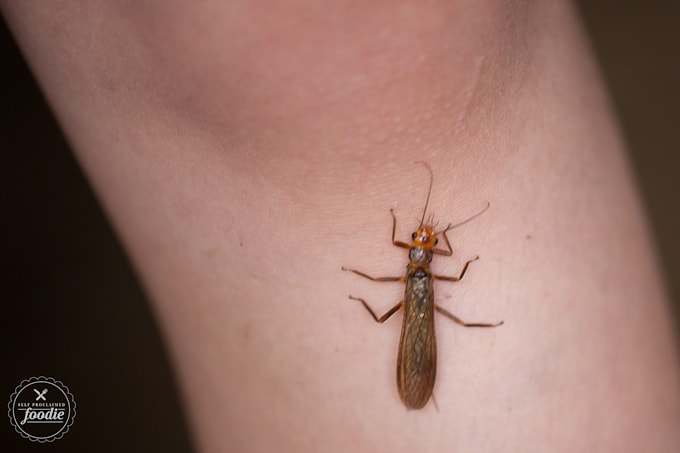 And you can't forget about all the little delicate flowers and baby ferns that are emerging from the ground. So beautiful!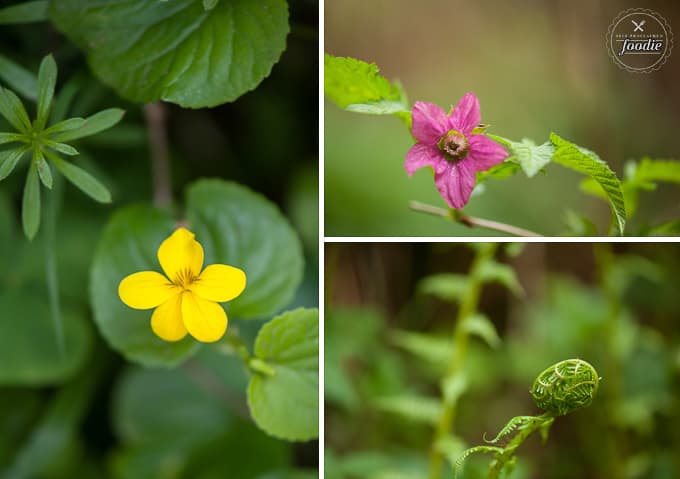 What's better than a delicious, good for you, no mess snack for you and your little ones? One that you can grab and go when headed out for all of the fun that Spring has to offer! Lets see how you "raise good apples" by spending some quality outdoor time with your kids in support of Tree Top's partnership with the National Gardening Association! Get your green thumbs ready, get out there and enjoy some tasty apple sauce along the way!
Tree Top is giving away one "Kid's Gardening Kit" to one of my readers.
The giveaway kit will consist of: "My Gardening Journal", Red Tubrug pail, Kids gardening gloves, Watering can, Soft touch hand tool set, Favorite Five Sprouting seeds, and Tree Top Apple Sauce Pouches
The giveaway will be live from Monday, April 27th through Monday, May 4th.
To enter, all you have to do is leave me a comment letting me know what is your favorite thing to plant and why. For example, our family loves planting sugar snap peas because we are able to watch them sprout up from little seeds into climbing plants and the kids are able to "graze" and snack on the pea pods all summer long. One winner will be chose at random.