Homemade Pumpkin Chocolate Crunch Fudge combines smooth pumpkin spice fudge with a delicious Nestlé® Crunch® bottom for the perfect fall dessert.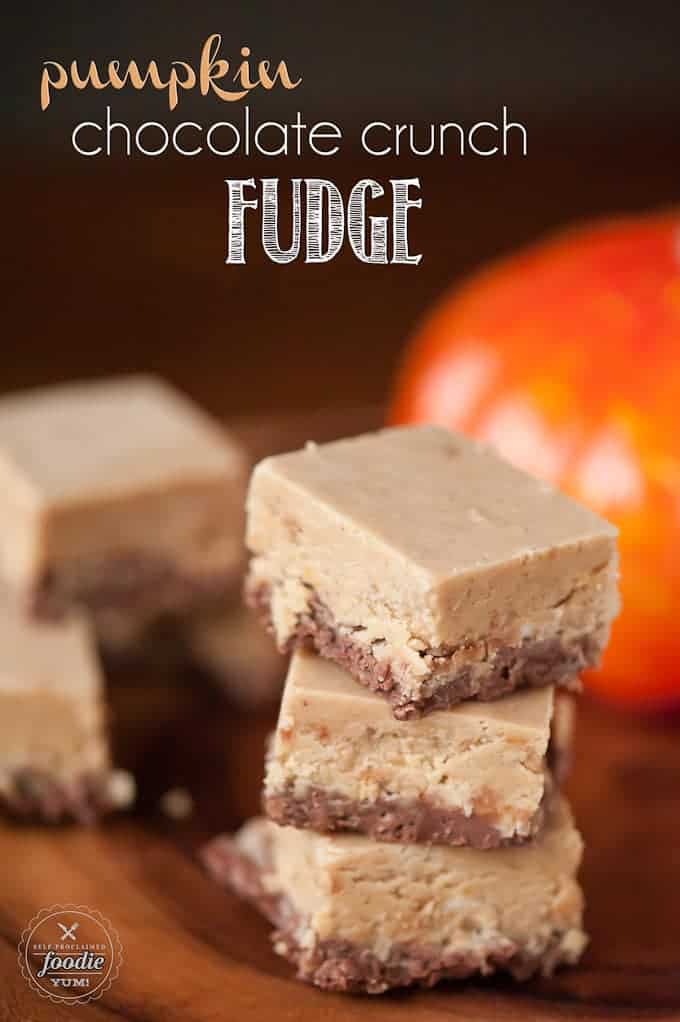 Guess what? I roasted my first pumpkin this past weekend. Not my first pumpkin ever, but my first one of the season. I'm always so surprised at how much pureed pumpkin I always get from one seemingly small pumpkin, but all it does is motivate me to make delicious things and this fudge was SO YUM. Do you know what pairs really well with pumpkin?  CHOCOLATE!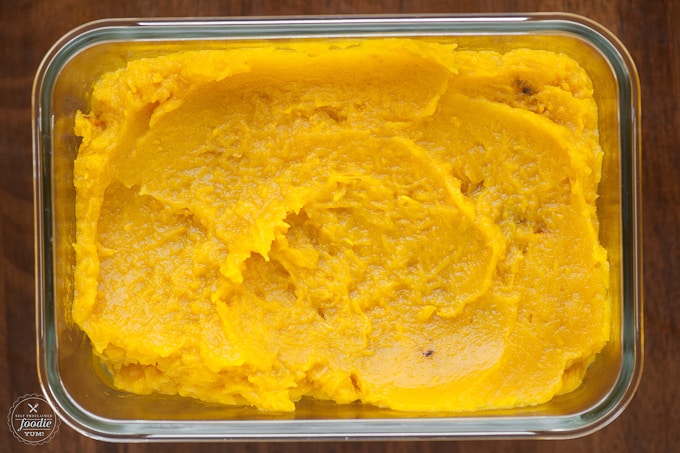 I'm a big fan of fudge, but I wanted to take this fudge from really good to wow-I'm-in-heaven-this-is-so-freaking-delicious good. That's when I had my light bulb idea. Why not add delicious texture along with an awesome crunch to pair with the smooth and sweet pumpkin fudge. BAM! Nestlé® Crunch® to the rescue!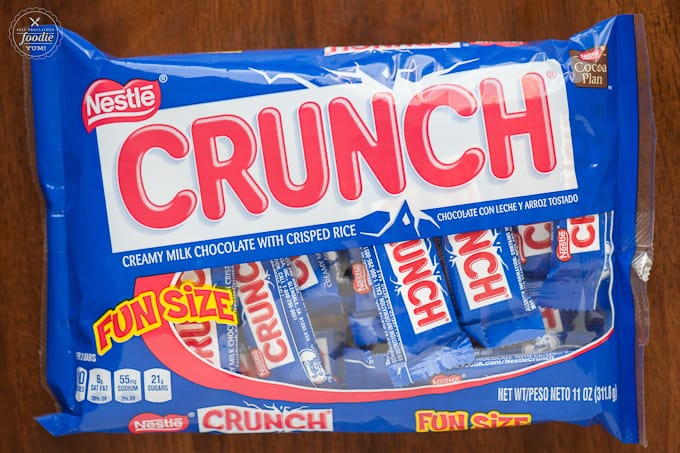 Here's an added bonus for you… Halloween is coming up, so plan ahead and pull out all the Nestlé® Crunch® bars from those variety bags that you hand out to trick-or-treaters, or even better, raid your kids' candy bags and slyly remove any of the Nestlé® Crunch® bars and use them for this recipe. That is, of course, after you go buy a bag this week and make this fudge for the first time this weekend.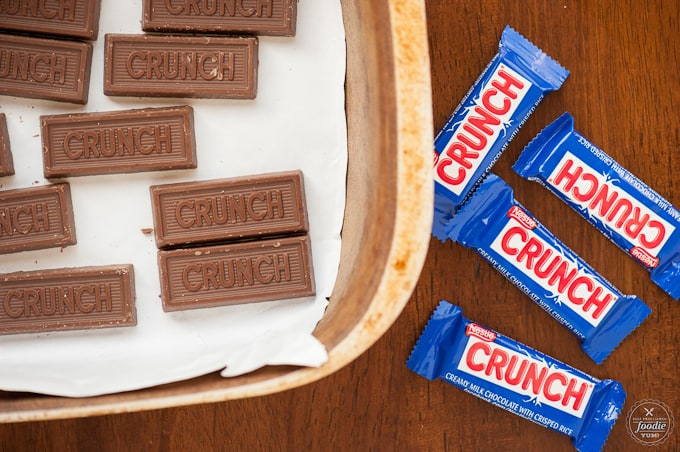 My idea was to line the bottom of the pan with the Nestlé® Crunch® bars and then pour the hot fudge over the bottom, thus melting the chocolate to "become one" with the pumpkin fudge. Much to my delight, every single one of those Nestlé® Crunch® fit absolutely perfectly in my baking dish!  I had to show some serious restraint not to eat one either!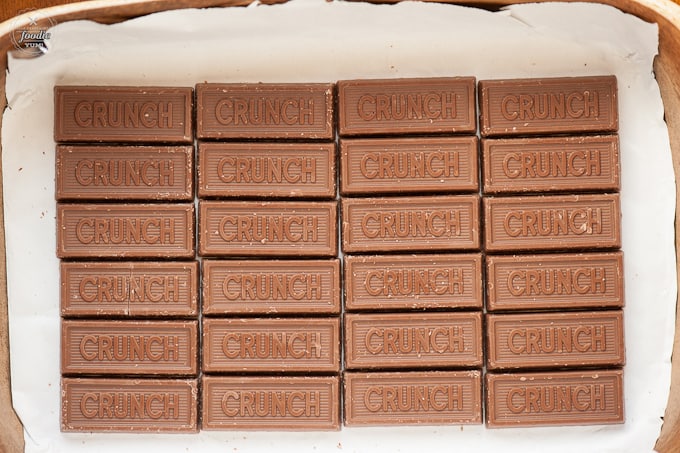 I didn't take any photos of the hot bubbly sugar mixture because I was stirring it for the entire time it was over the heat, but this is what my fudge looked like after I poured it over those yummy Nestlé® Crunch® bars.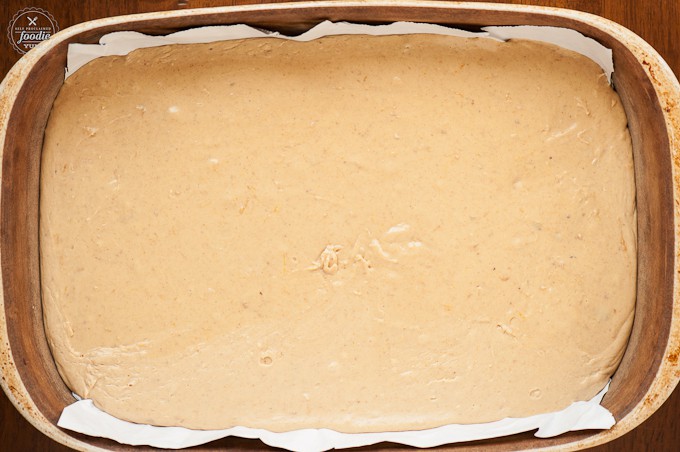 Because I was right and the hot fudge does melt the Nestlé® Crunch® bars, once the fudge sets, you need to cover it tightly with plastic wrap and cool it down in the refrigerator to get the chocolate to harden once again. If you're impatient like me, you can bypass the refrigerator and go straight to the freezer.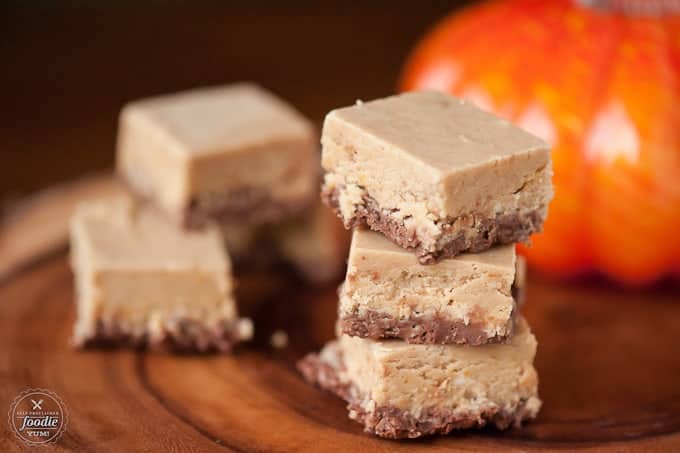 My trick to getting it to slice nicely is to dip a large sharp knife in a tall glass of super hot, or even near boiling, water in between each slice. I just get a clean dish towel to wash off all that delicious fudge and chocolate in between each cut.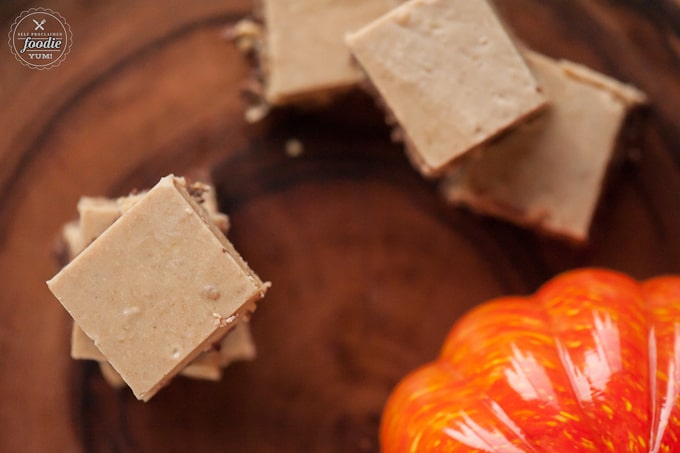 If your taste buds not only crave delicious foods but interesting textures, this fudge will certainly win you over. Like any good fudge, it is rich and incredibly sweet. I love a little crunch to go with my fudge and the Nestlé® Crunch® bars were absolutely the perfect addition to this dessert.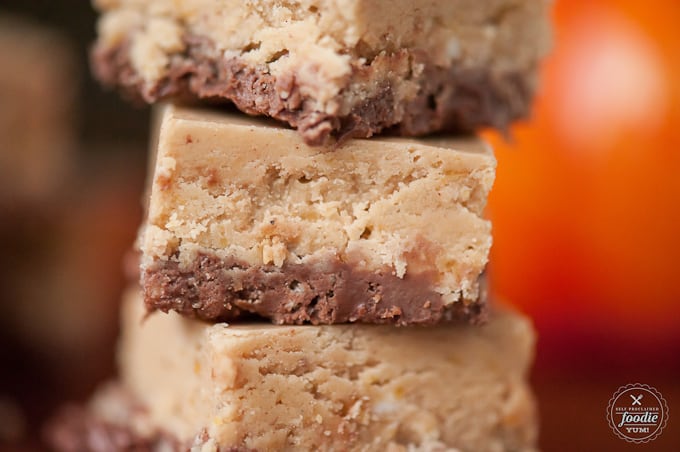 I'm a super busy girl, and thanks to my love of food and cooking, bored I am not. Cooking recipes like this is my #LifeHacktoBoredom.  I'm giving $20 away to one person who shares this post on Facebook, Pinterest, or Twitter and comments what the do for a #LifeHacktoBoredom!  Will you be the lucky winner?
And because my childhood's favorite candy, Nestlé® Crunch®, was the real star of this recipe, I encourage you to visit and like their Facebook page.
This recipe uses pure vanilla extract. Did you know you can make your own homemade vanilla extract? It makes the perfect gift too. Watch how in the video below.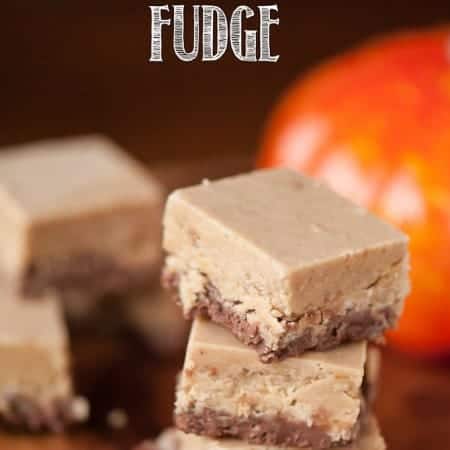 Pumpkin Chocolate Crunch Fudge
Homemade Pumpkin Chocolate Crunch Fudge combines smooth pumpkin spice fudge with a delicious Nestlé® Crunch® bottom for the perfect fall dessert.
Print
Pin
Rate
Ingredients
2

cups

granulated sugar

1

cup

packed light brown sugar

3/4

cup

1 1/2 sticks butter

2/3

cup

5 fluid ounce can Evaporated Milk

1/2

cups

Pumpkin

I used freshly roasted, but canned is fine too

2

teaspoons

pumpkin pie spice

2

cups

12-oz. pkg. white chocolate chips

1

jar

7 oz. marshmallow crème (or make your own)

2

teaspoons

vanilla extract

NESTLÉ® CRUNCH® Fun Size Bars

11 ounce package
Instructions
Line 13 x 9-inch baking pan with foil or, even better, parchment lined foil. Unwrap NESTLÉ® CRUNCH® Fun Size Bars and place in bottom of pan.

Combine sugar, brown sugar, evaporated milk, pumpkin, butter and pumpkin pie spice in a medium, heavy-duty saucepan. Bring to a full rolling boil over medium heat, stirring constantly. Boil, stirring constantly, for 10 to 12 minutes or until candy thermometer reaches 240º F (soft-ball stage).

As soon as you reach your desired temperature, quickly stir in white chocolate chips, marshmallow crème, and vanilla extract. Stir vigoriously for 1 minute or until morsels are melted. Immediately pour into prepared pan, covering the NESTLÉ® CRUNCH® bars. Let stand until completely cooled and refrigerate tightly covered to set the chocolate.

To cut, lift from pan and set on large cutting board, then remove parchment/foil. Place large sharp knife in tall glass of hot water and dip/wipe clean knife in between each slice. Makes about 3 pounds.
Notes
recipe adapted from the Nestlé® baking website