If you're a fan of Chopped, you might recognize this amazing Graham Cracker Shortcake as the recipe that crowned Mindy Simmons Chopped Champion!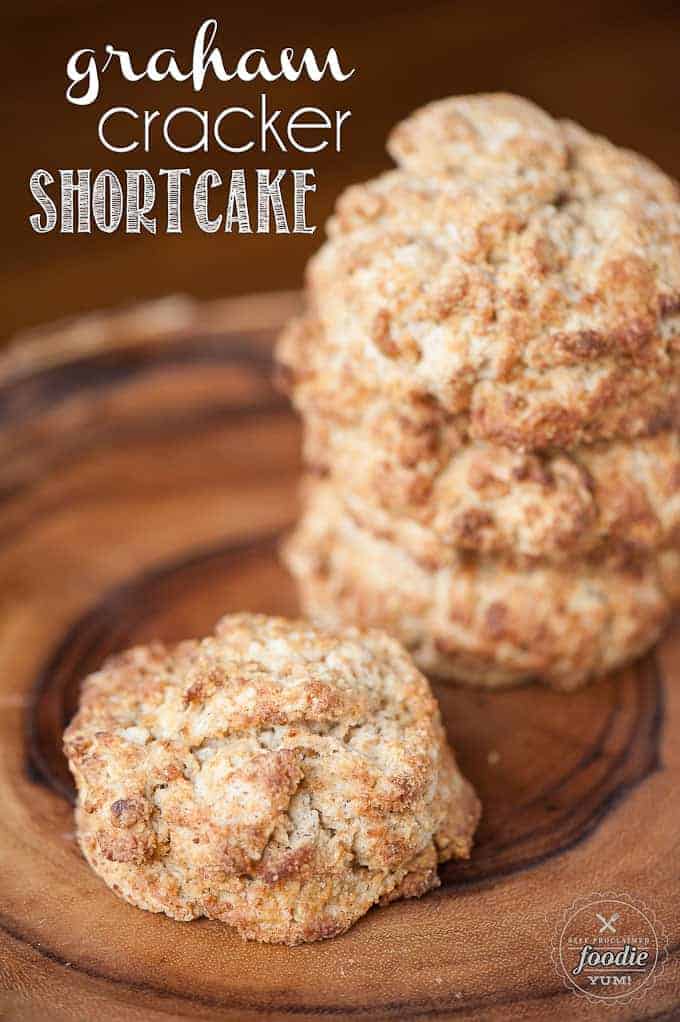 I regularly post awesome recipes that my friend Mindy, of Decadent Creations, makes and lets me share on my blog. Some examples are chocolate French macarons, bourbon glazed apple gingerbread upside down cake, and her holiday sugar cookies. She is the most amazing and talented chef and I'm proud to call her my friend. Well, I can't begin to tell you how excited I was when I found out Mindy got to be on Chopped!!! Watching that show is something my kids and I love to do together. In fact, they regularly want to "compete" where I give them their own basket ingredients to come up with something amazing. You may have seen her episode that aired on February 10th. She got chocolate in all of her three baskets! Now, how awesome is that for someone who works with chocolate on a daily basis?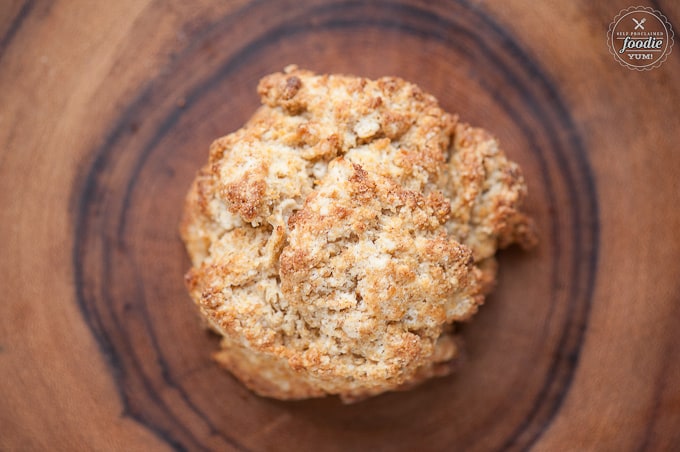 Spoiler alert (in case you're planning to watch): The final round actually came down to Mindy and another Portland chef who is actually the pastry chef at Andina. That's some pretty serious competition. If you've been to Portland and eaten at Andina, you'll know their desserts are heavenly. Mindy had a practice round at her house before the show to prepare. Can you believe graham crackers were one of the secret ingredients from her practice basket as well? Seems like fate, eh? Anyway, Mindy can make a shortcake with her eyes closed. Only one problem: her recipe calls for heavy cream. Why is that a problem? Because her competitor took both bottles of cream during the dessert round, leaving Mindy with none. She had to think on her feet and deviate from her tried and true recipe. What did she use instead? Buttermilk.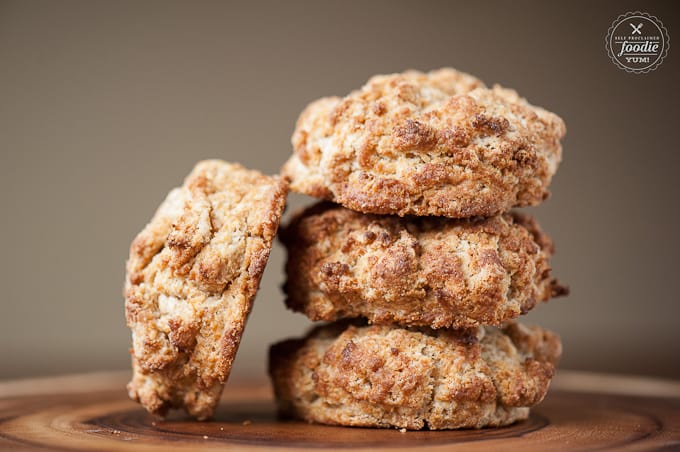 The result was a shortcake that was lighter and fluffier than her standard shortcake. It ended up rising to a size that was a bit larger than Mindy had wanted, but the taste and texture were wonderful. So good that she WON!!!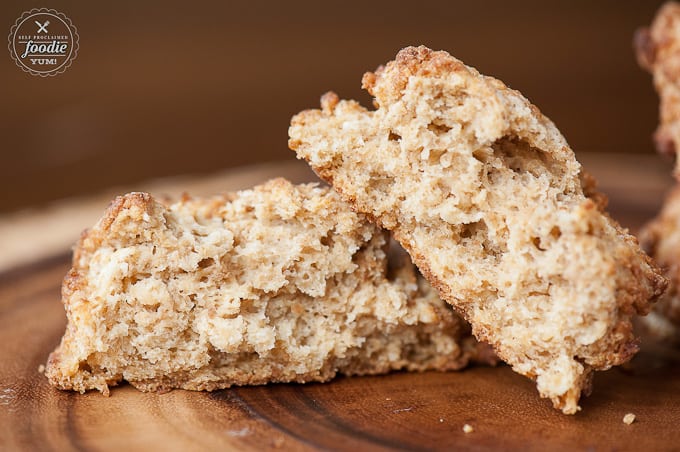 For the show, Mindy served her shortcakes up with some fresh sweetened strawberries and a goat cheese creme anglaise. Again, she had intended on serving it up with fresh whipped cream but had to think on her toes to come up with something different and obviously it worked! As much as I would have liked to have eaten my shortcake with fresh berries, I had to dig into my freezer reserves because I won't see fresh Oregon berries for another five months. I did pick these blueberries, raspberries and marionberries myself, though. I just heated them up with a touch of sugar.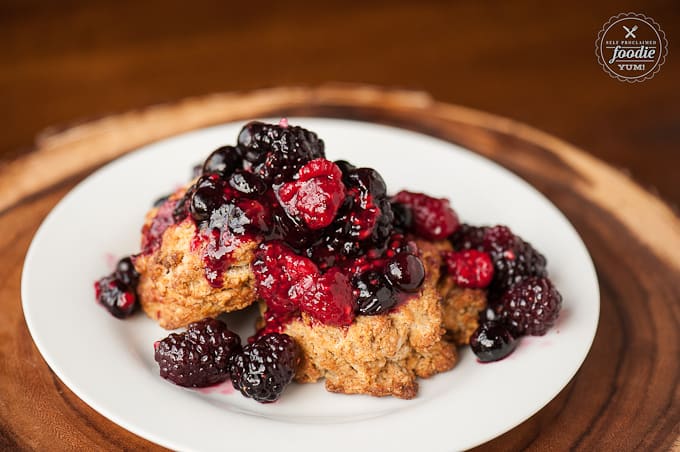 I topped this wonderful dessert with some sweetened whipped cream (because no one stole all if it from my refrigerator!) and had an awesome Irish coffee to go alongside.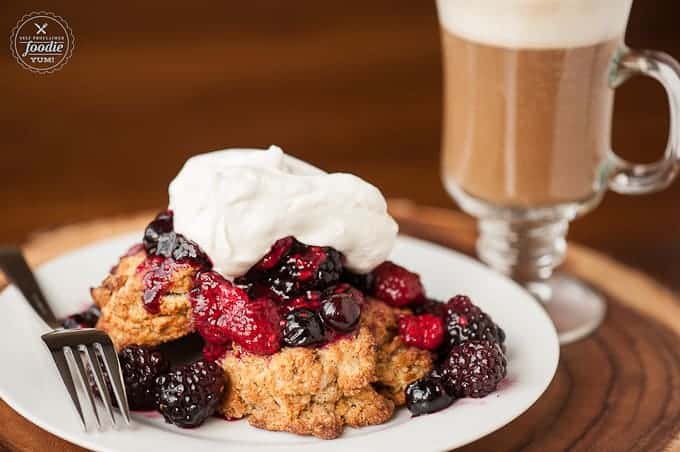 These graham cracker shortcakes are so amazingly delicious that they are now my favorite way to eat shortcake! Well done, Mindy!!!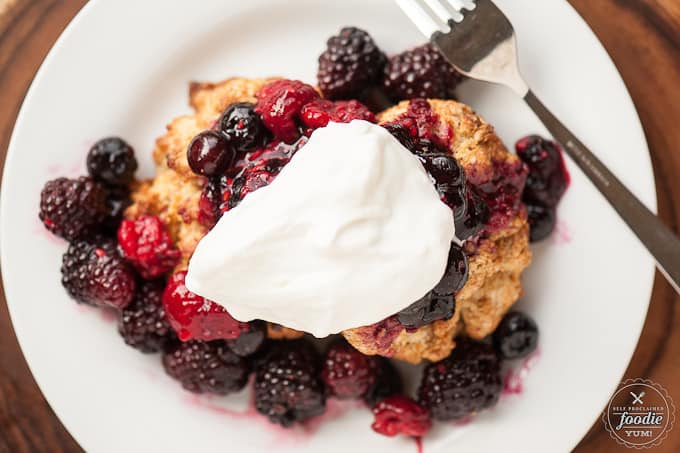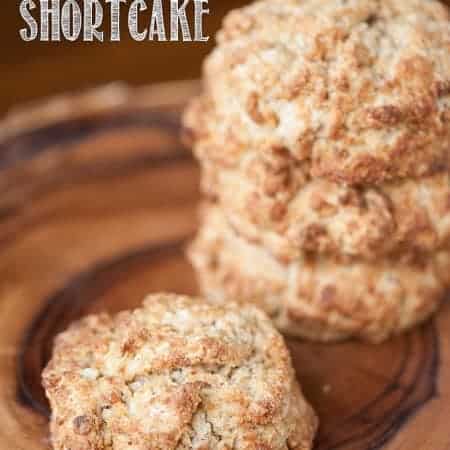 Graham Cracker Shortcake
If you're a fan of Chopped, you might recognize this amazing Graham Cracker Shortcake as the recipe that crowned Mindy Simmons Chopped Champion!
Print
Pin
Rate
Ingredients
1 1

⁄2 cups All Purpose Flour

3

⁄4 cup Graham cracker crumbs

1

⁄4 cup brown sugar

packed

1/8

teaspoon

Cinnamon

Ceylon is preferred

1

Tablespoon

baking powder

3

⁄4 teaspoon baking soda

1

⁄4 teaspoon kosher salt

9

Tablespoons

butter

chilled & cubed

3

⁄4 cup buttermilk
Instructions
Preheat oven to 400 degrees F.

Combine all the dry ingredients in a medium mixing bowl. Cut in the cubes of chilled butter with a pastry blender or your hands. Make a well in the center of the dry/butter mixture. Pour the buttermilk into the well. Quickly fold the dry in with the buttermilk with a spatula. Lightly toss the mixture until the wetness is evenly distributed among the crumb. The mixture will not be homogenous, don't knead!

Dump the mixture out onto a lightly floured board. Gently press into a 1 1⁄2 inch thick mass. Cut out biscuits with a round cookie cutter (approximately 2 1⁄2 inch diameter). Bake on a parchment ­lined cookie sheet for 10 to ­12 minutes until nice & golden brown and there is no visible 'wetness' in the biscuit crevices.

Makes 6 to ­7 biscuits. Serve immediately, or toast before serving for up to 2 days after baking.

Top warm biscuits with your choice of fresh fruit, whipped cream, jam, curd, or whatever your

heart desires!