Whether you're living in Florida, visiting on vacation, or passing through, you'll love my Foodie's Guide to Orlando: the re-imagined Hemisphere Restaurant.
This extraordinary meal was compensated by Hemisphere restaurant, but all opinions are 100% my own.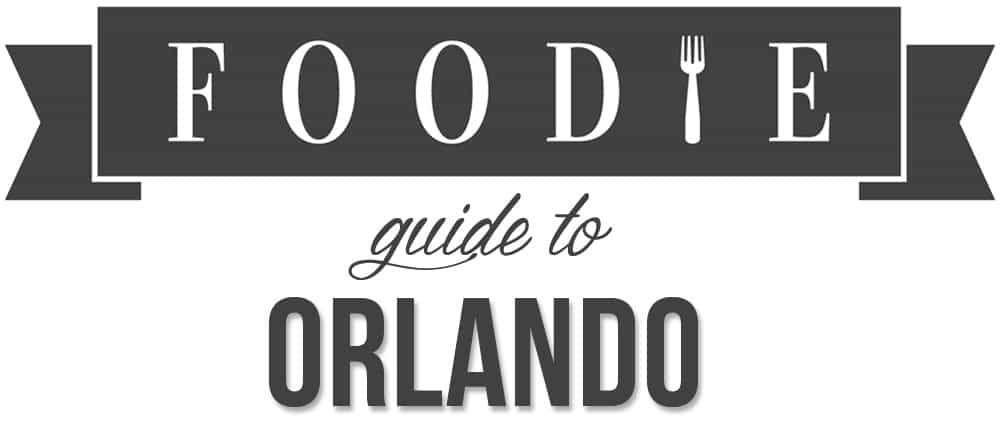 My hope is that the following two things apply to you at this very moment: 1) You have a fair amount of free time to dedicate to reading this post because I've included a lot of photos and I think you're going to enjoy each and every one of them, along with my witty commentary of course and 2) You are a lover of food.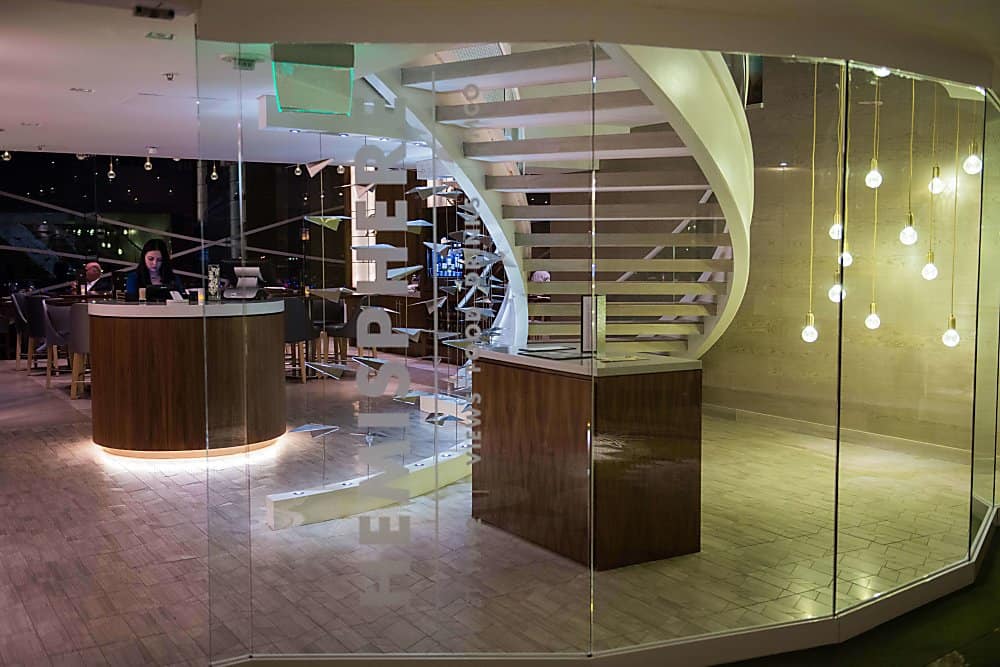 This post is the first of several travel posts that I will be sharing with you.  Back in January, our family took our very first cruise on the Disney Fantasy to the Eastern Carribean out of Port Canaveral. I'll be sharing my experiences from the cruise including the good, the bad, and the ugly – all from the perspective of both a first time cruiser as well as a Self Proclaimed Foodie. I'll also be talking about my experience before and after the cruise at the Orlando Hyatt that happens to be located right in the airport. No, I didn't say it was next to the airport or a shuttle ride away from the airport. No. The hotel is in the airport. More on that later…

This post will be entirely dedicated to the unbelievable meal that we enjoyed at Hemisphere Restaurant which is located on the ninth floor of the Hyatt Regency Orlando International Airport.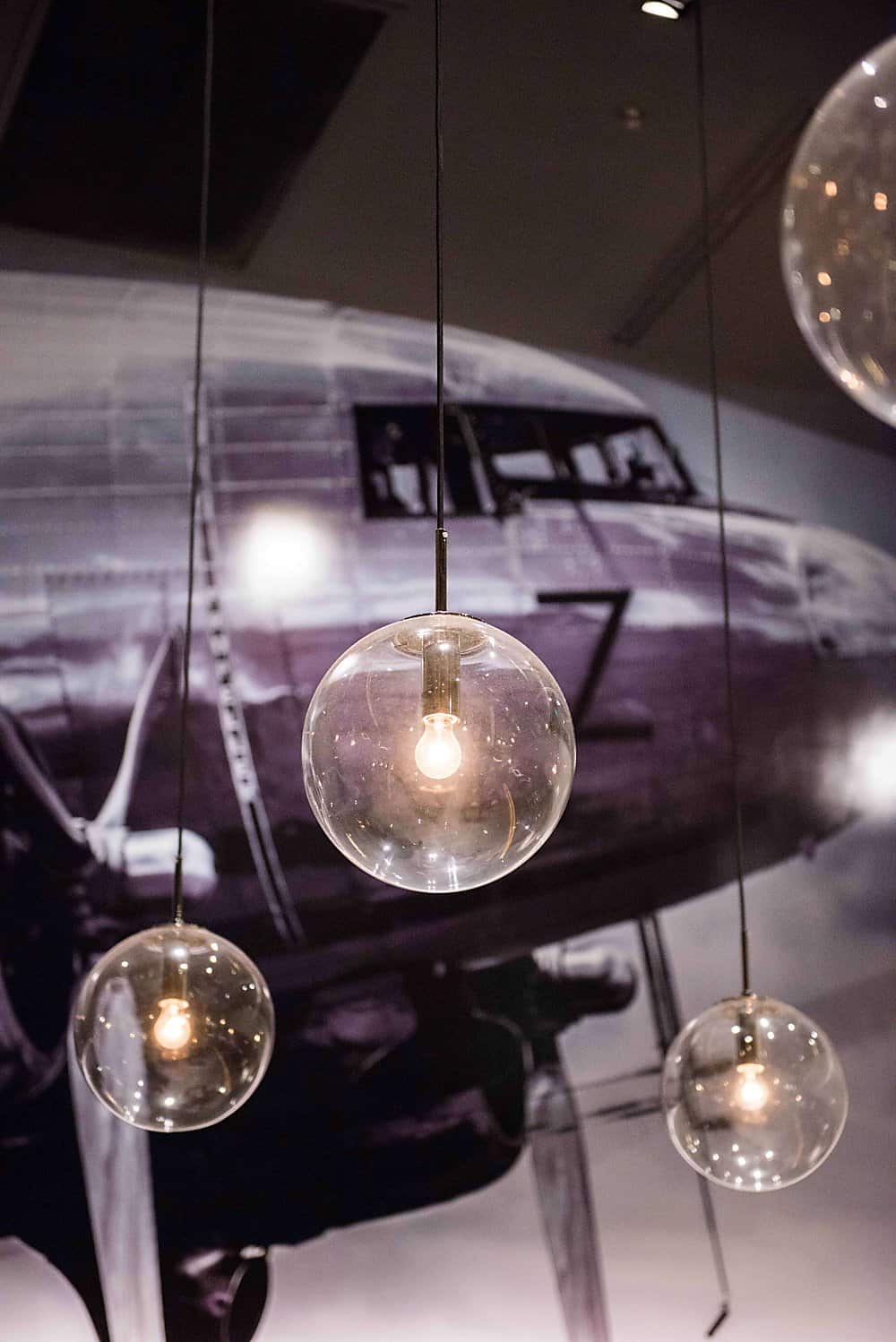 I'll being by sharing photos of the exquisite space. The interior of the restaurant was completely redesigned and renovated last fall and they re-opened with this sleek and modern look on November 1, 2016. You can google the restaurant to see images before the remodel and after seeing the before and after, I can attest to the beauty that lies within every detail.  They provide a detailed summary about all of these amazing improvements on their website.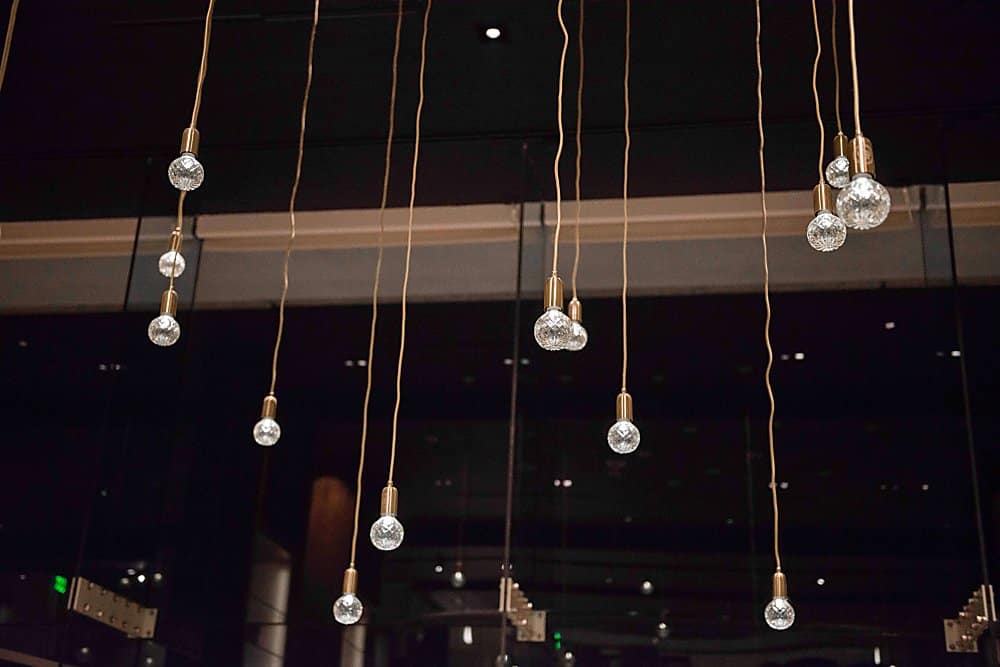 You would think that the only people who would dine at a restaurant in the airport would be travelers. Well, guess what. Anyone who wants to dine at Hemisphere can enjoy complimentary airport valet parking.  That means that if you live in the area and want to treat yourselves to an outstanding meal, all you have to do is pull up to the curb and head on in. It also means that if you live in the Orlando area and are picking up or dropping off friends or family at the airport, you now have a perfect excuse to enjoy an amazing meal before or after their flight. How amazing would it be for your guests to get off their plane after having endured hours of uncomfortable travel with nothing to eat other than a small pack of crackers only to relax and dine in this gorgeous restaurant with you? Yeah. Sounds pretty good, doesn't it? I'd say that would make you a pretty outstanding host. And yes, this is a subtle hint to all my friends in Orlando I plan on visiting next time.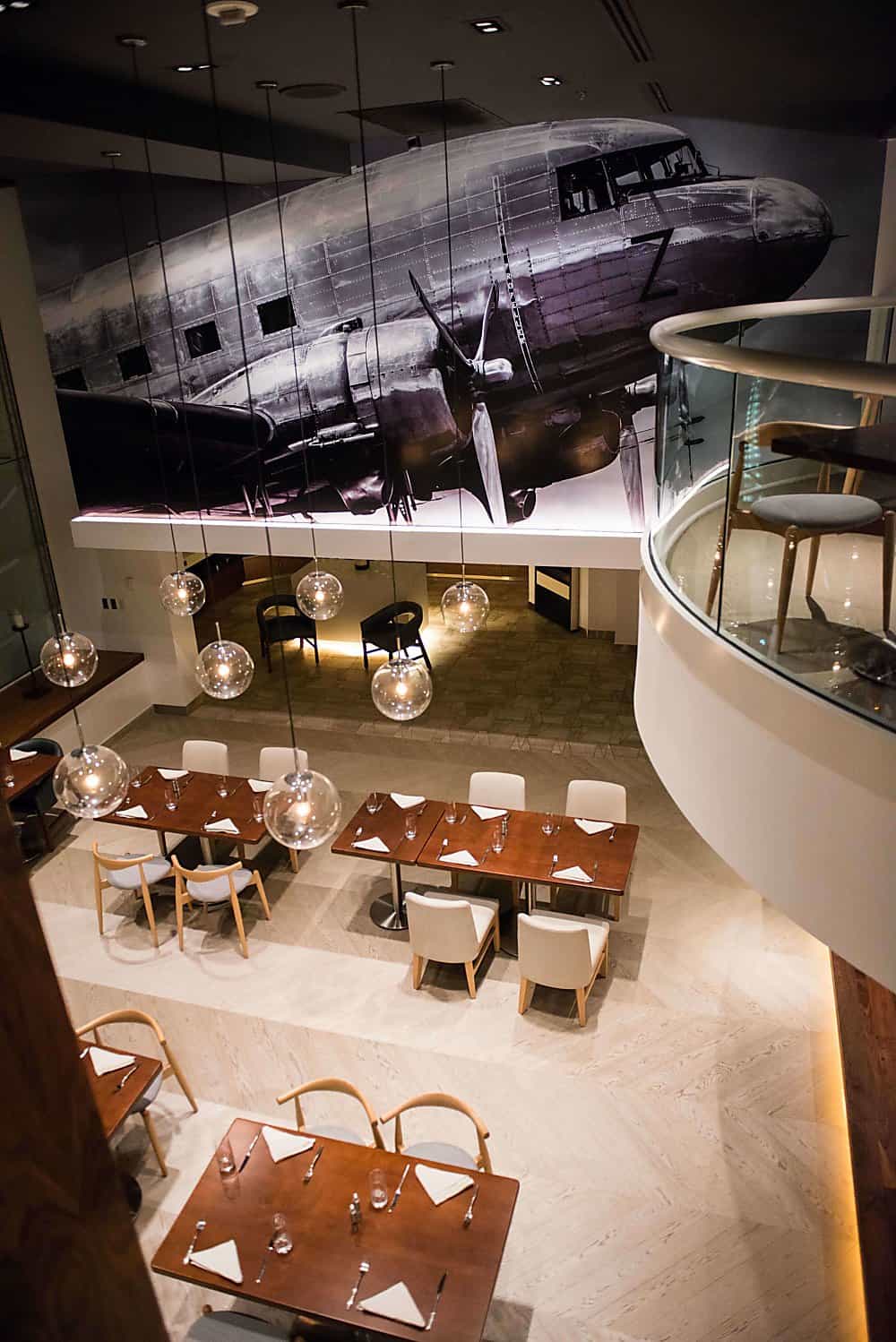 The airport used to be a military base and when they built it, the hotel was not in the original plans. We loved how they incorporated the classic war planes into the decor.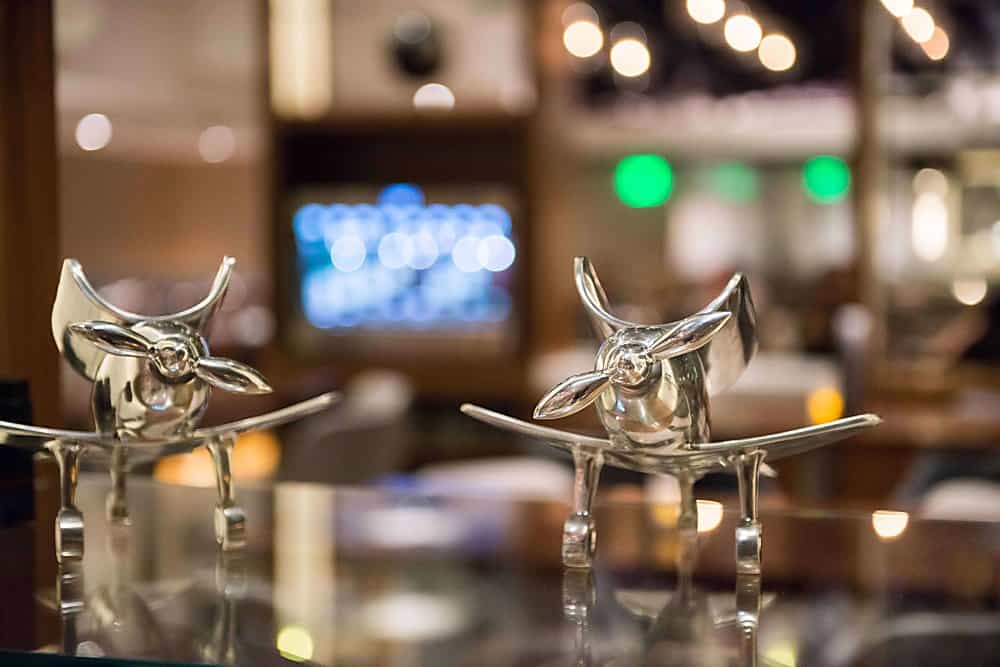 The main restaurant has both tables and booths that are sectioned off with stylish partitions to not only make the space visually interesting but also to help with sound.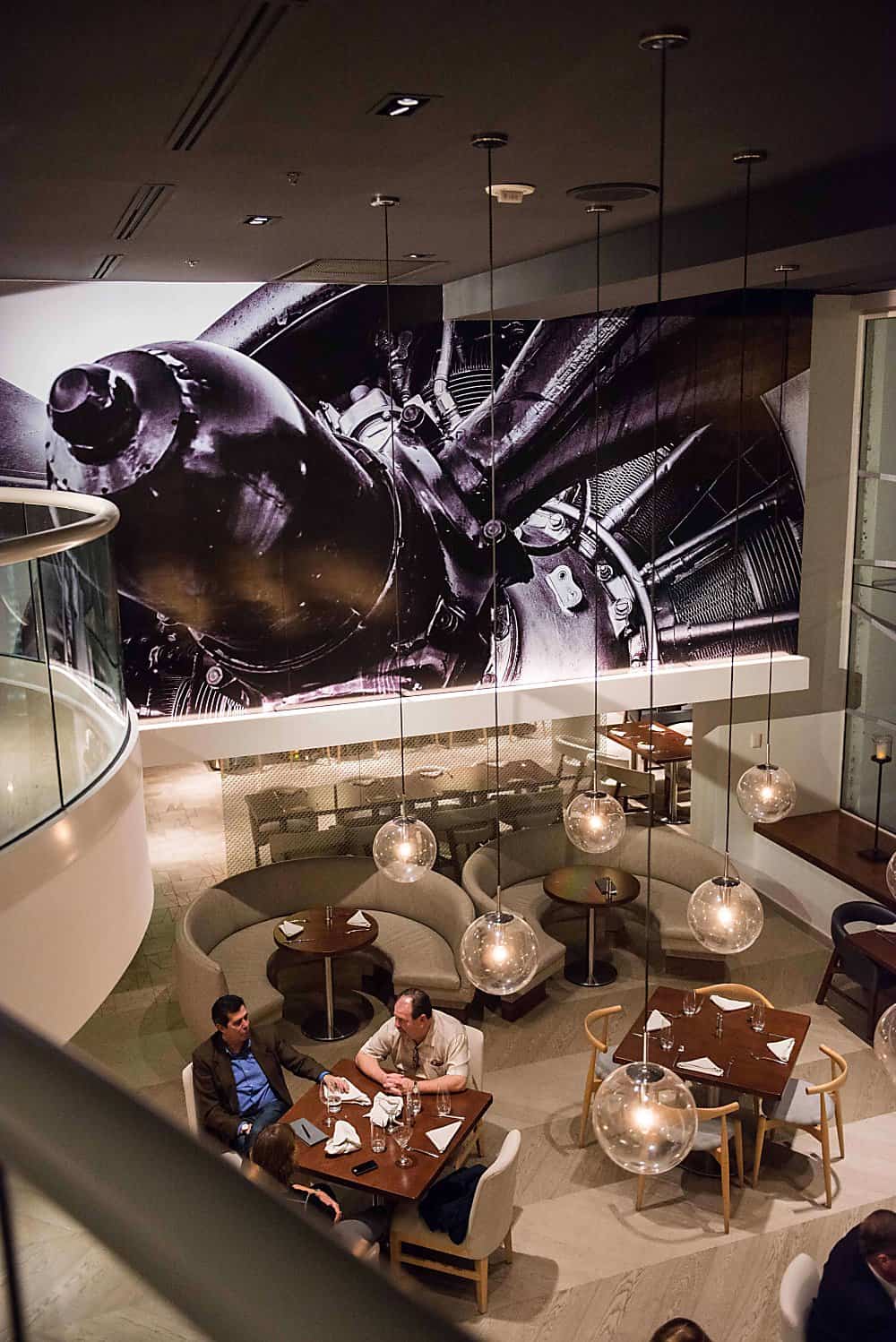 There are also private intimate little spaces throughout that create an extremely relaxing atmosphere.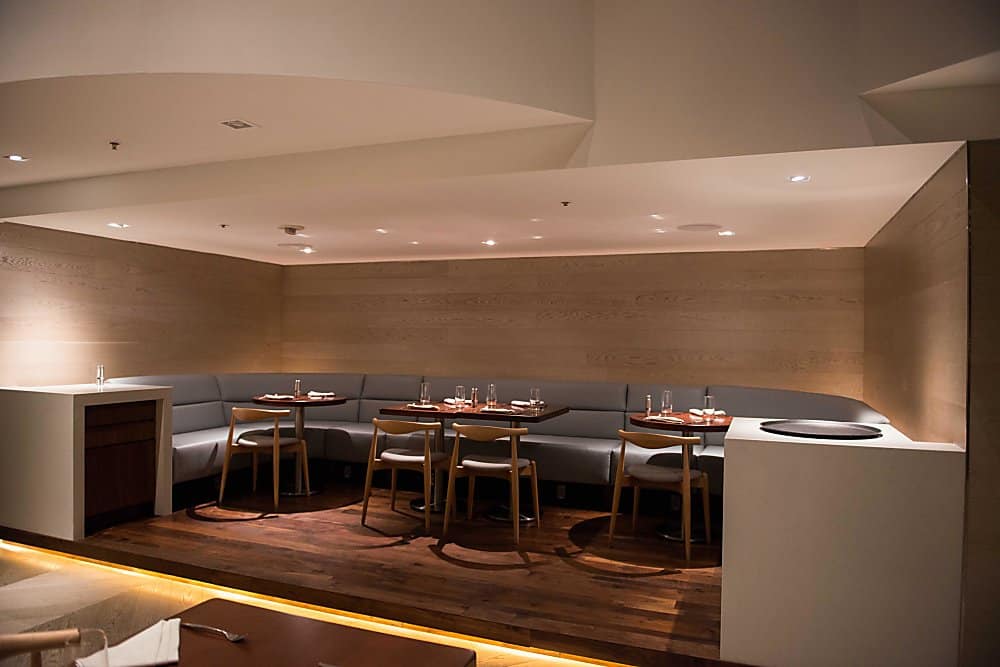 I walked upstairs so that I could take a few more photos and noticed the space up there would be perfect for a private event.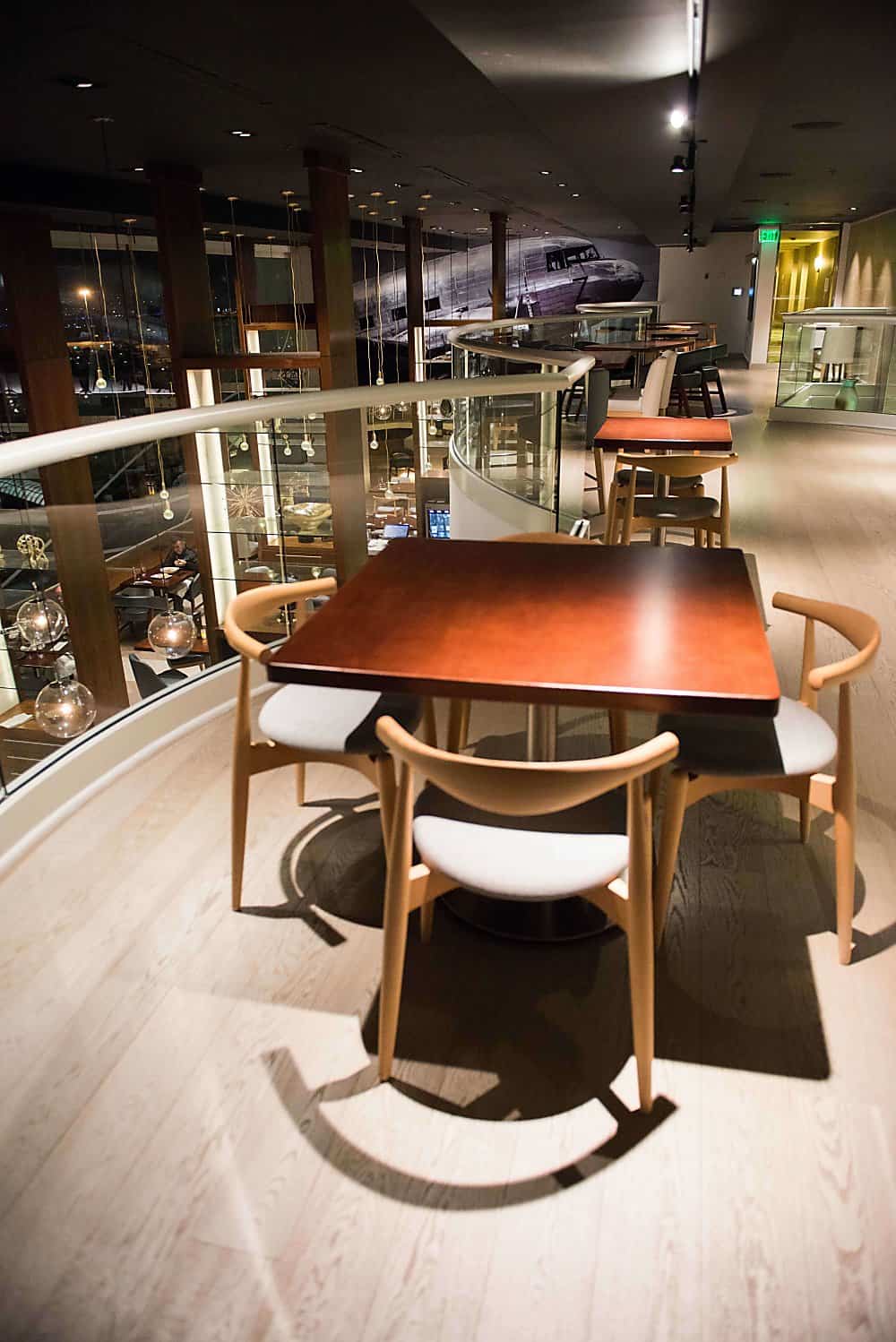 One thing both my kids and I loved was the view of the airport. It was pretty awesome to be able to watch the planes take off and land right from out table.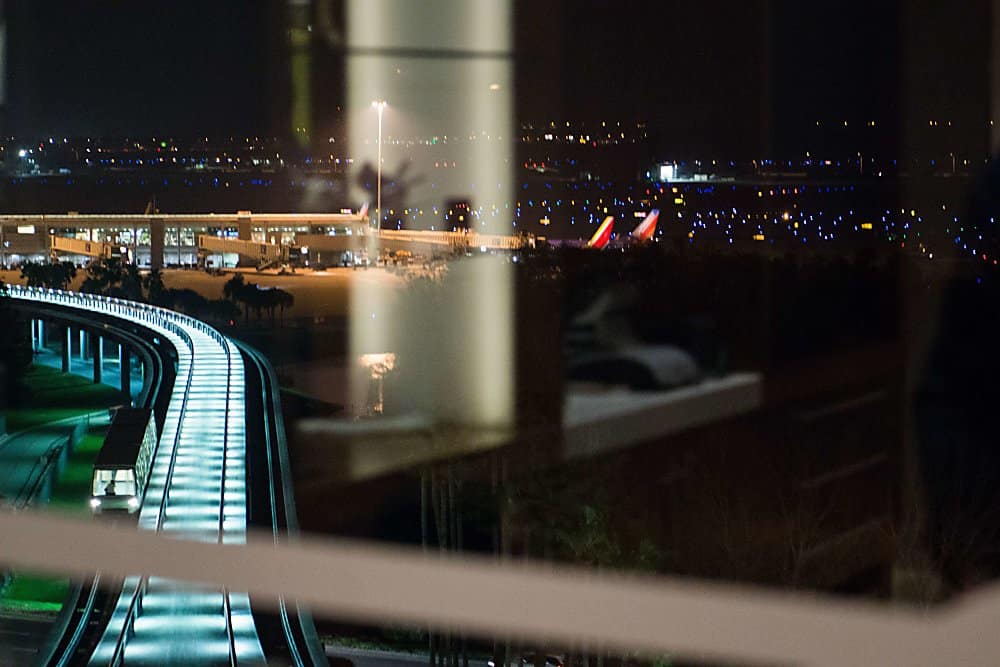 My most favorite part of the space in addition to all of the planes was the lighting. The sheer amount and variety of gorgeous lighting was definitely a highlight (get it?) of the space. Sorry – I couldn't help the pun.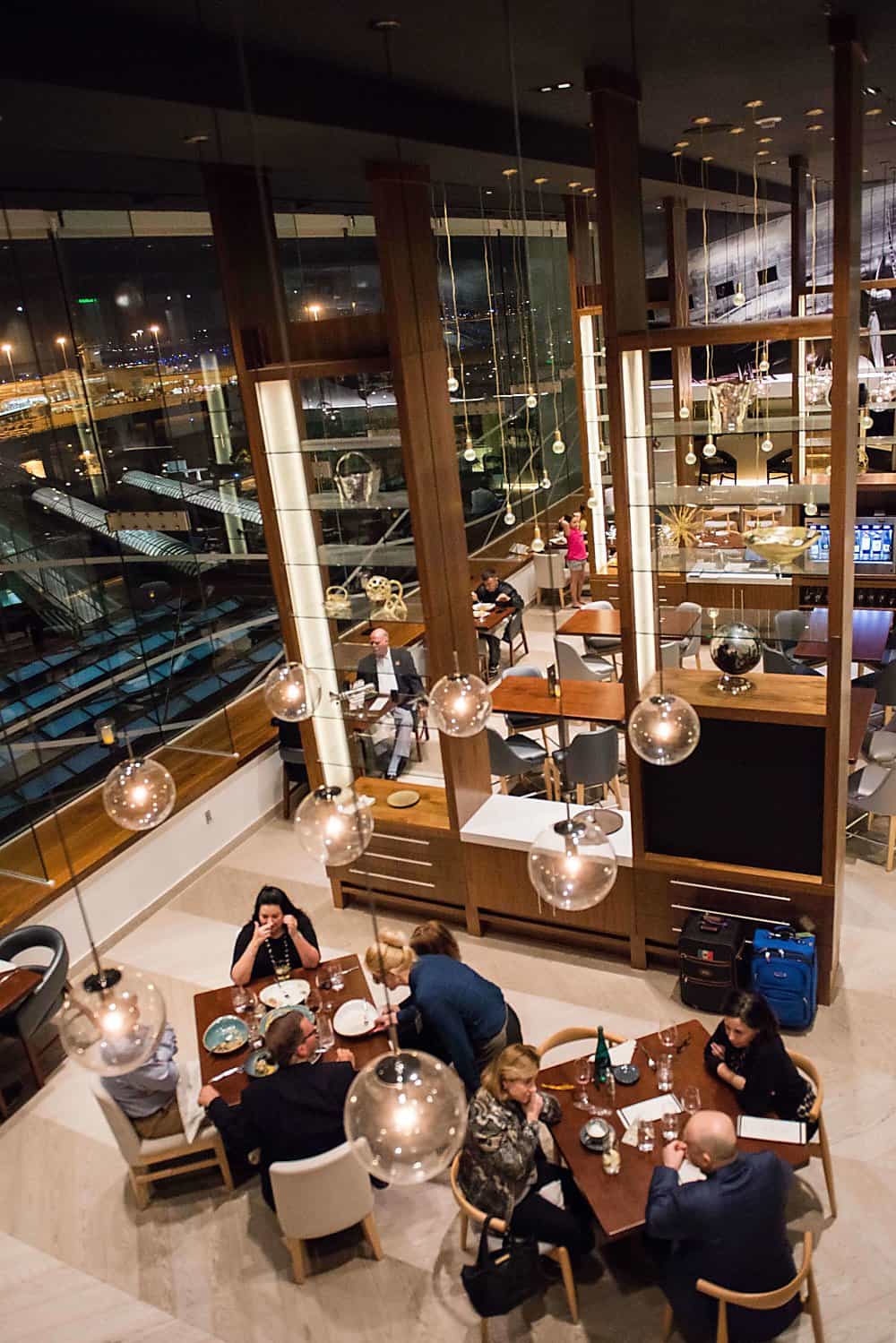 Now, onto the part you've all been waiting for – the food!  I will start by saying that the food is only part of the entire experience. Yes – I would agree the quality of the food is the most important part of any dining experience, but the service always plays a huge role in my enjoyment of any dining establishment, and I must say – the service we were treated to was nothing short of exceptional.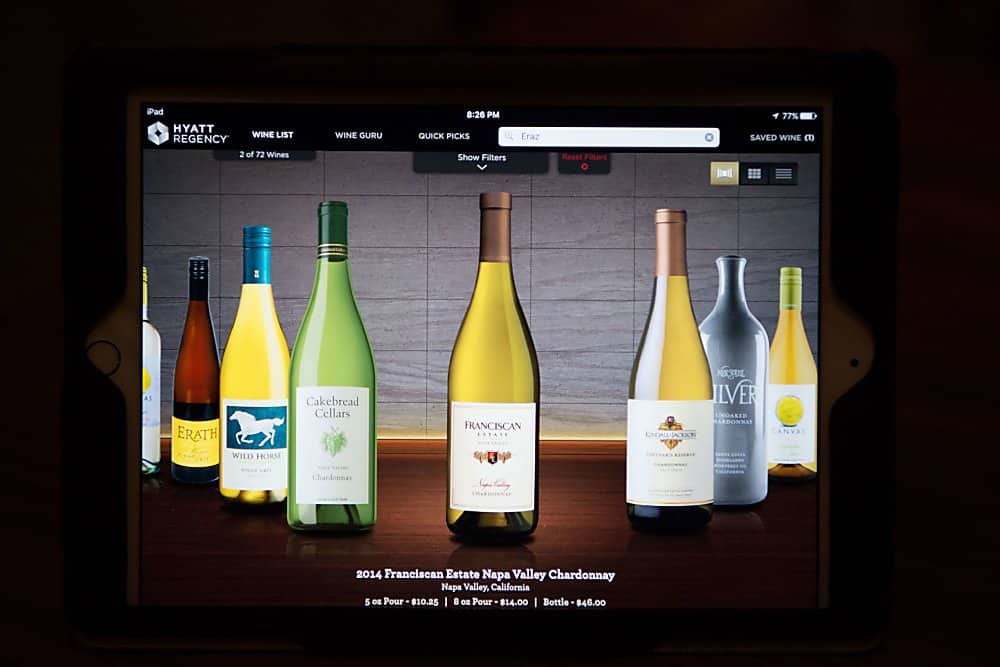 Every good meal is accompanied by a good wine. Not only was our server, Mark, incredibly knowledgeable about every wine served at Hemisphere, but they also had this awesome iPad app that lets you read about every wine offered. It's essentially a very detailed search engine that allows you to apply filters to help you search for the ideal wine to accompany your meal. I'd say this gives you a bit more info than what's offered in a typical wine menu.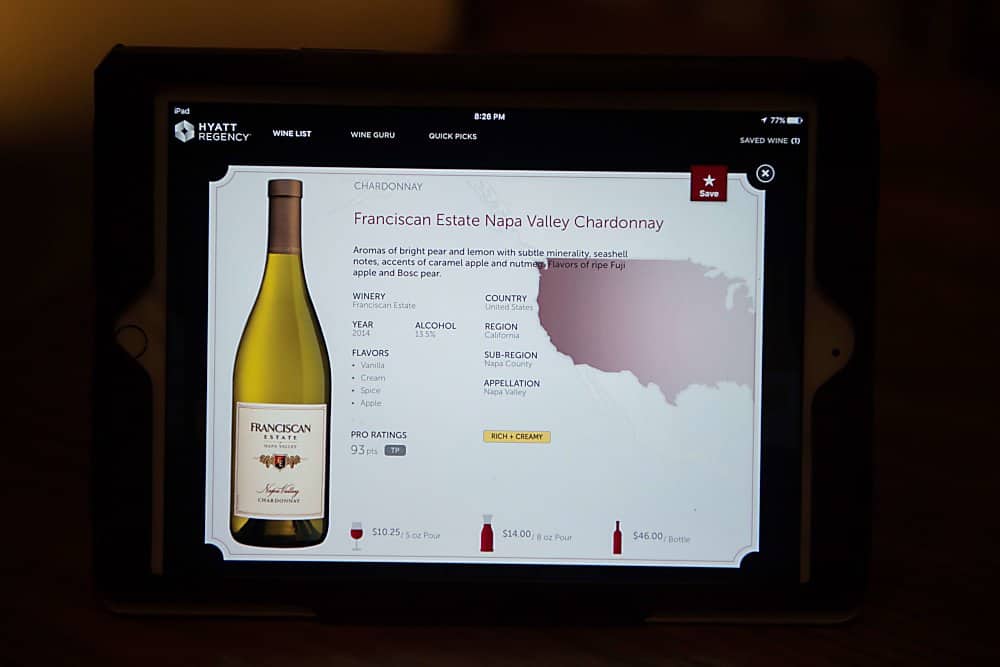 In typical fashion, I went with a white and my husband went with the red – both varieties recommended to us by Mark.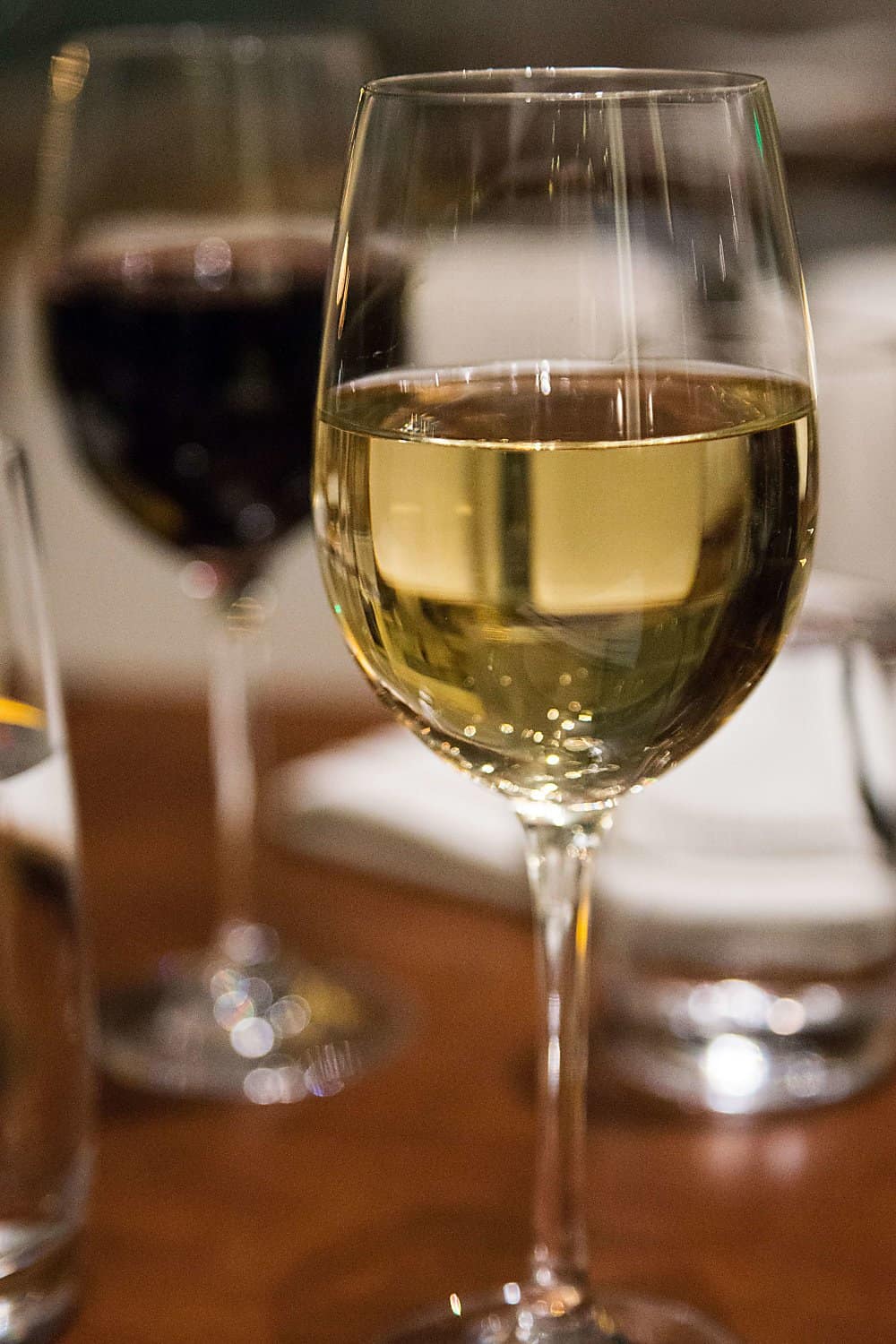 One of my many pet peeves when dining out are the limited choices offered to kids. Perhaps my kids are unique, but they actually have palates that can handle something beyond mac n cheese and french fries.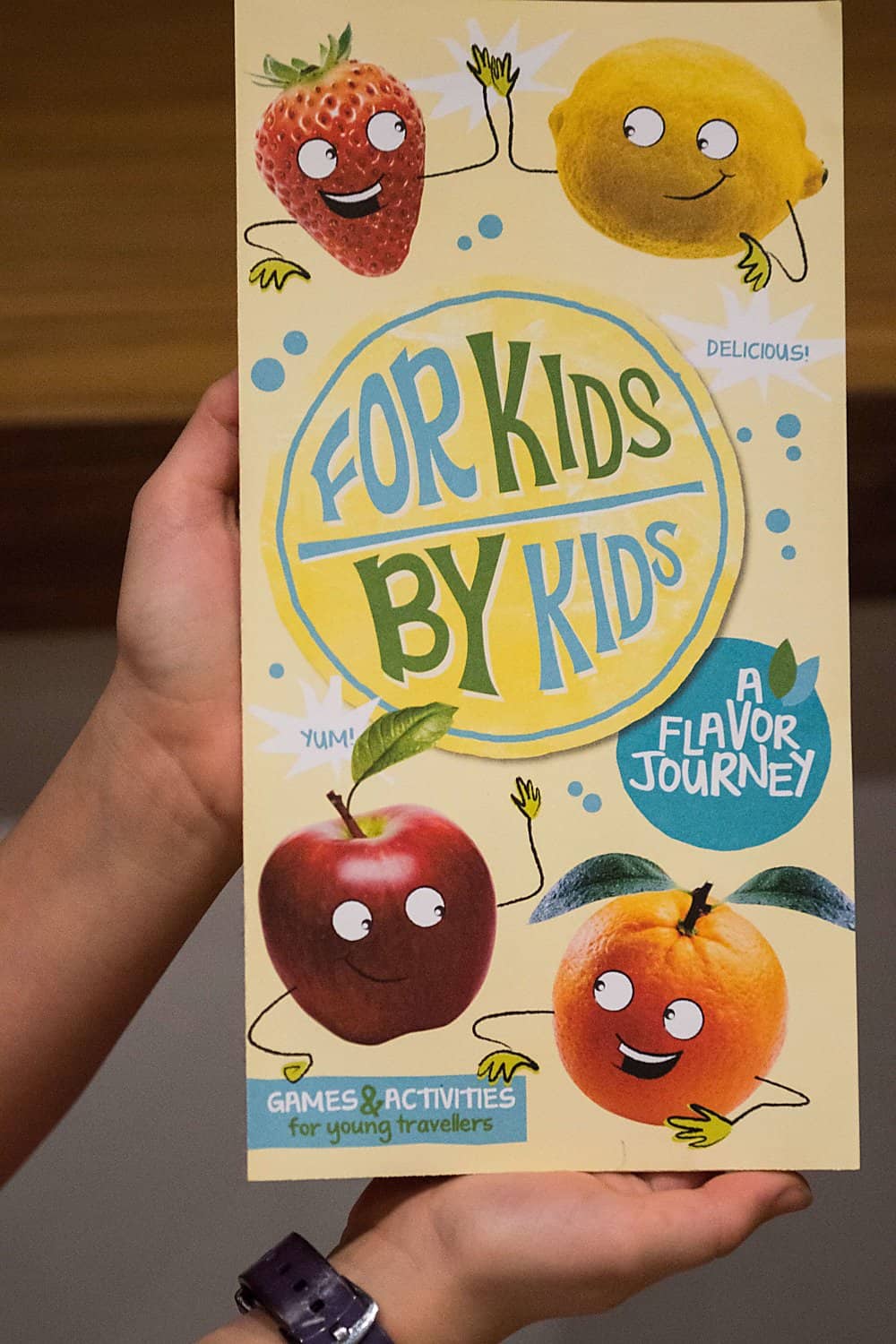 That's why I was incredibly pleased to what was offered on the kids menu.  When was the last time you saw a kids menu like this?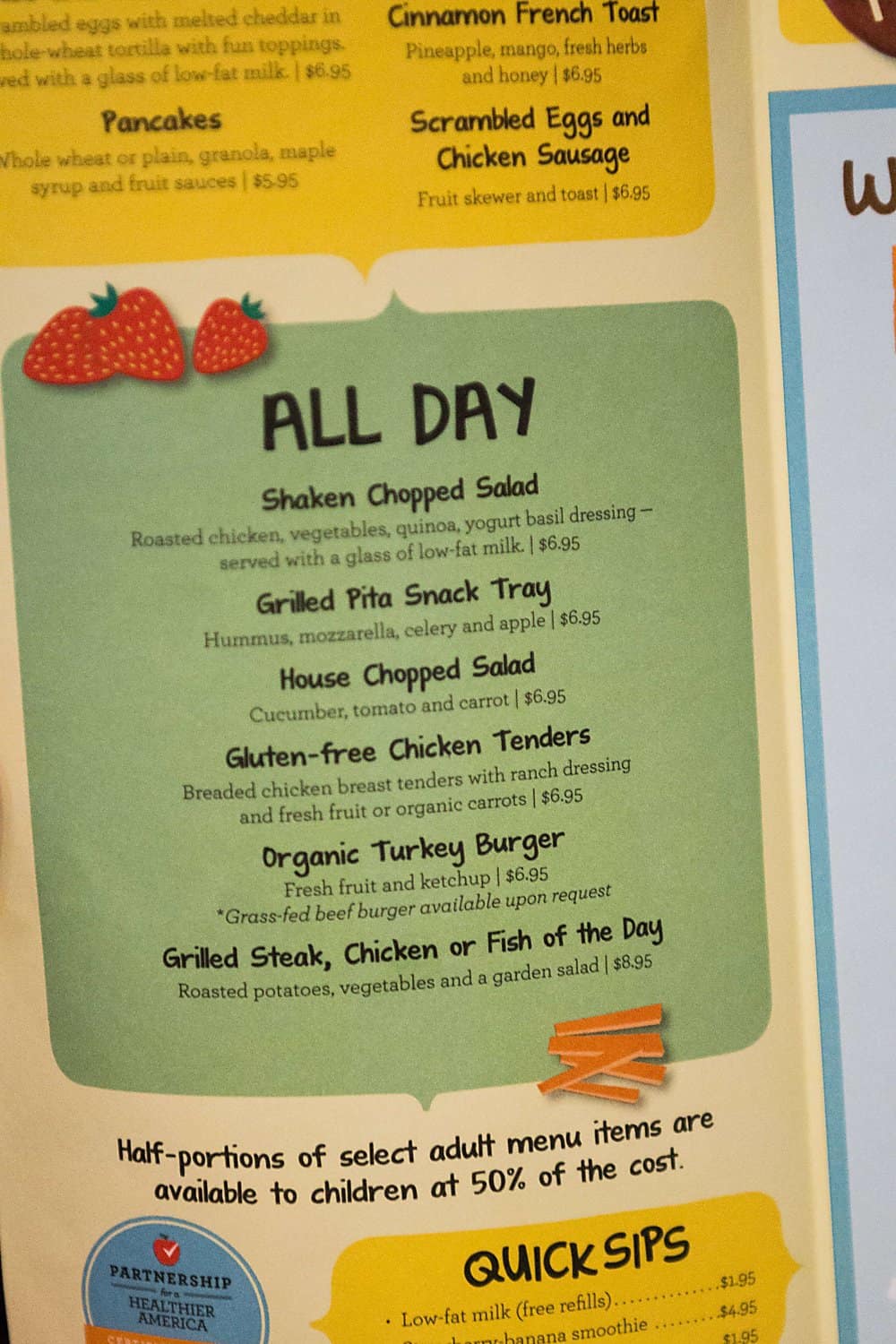 My kids both went with the grilled steak with roasted potatoes, vegetables, and garden salad. YUM!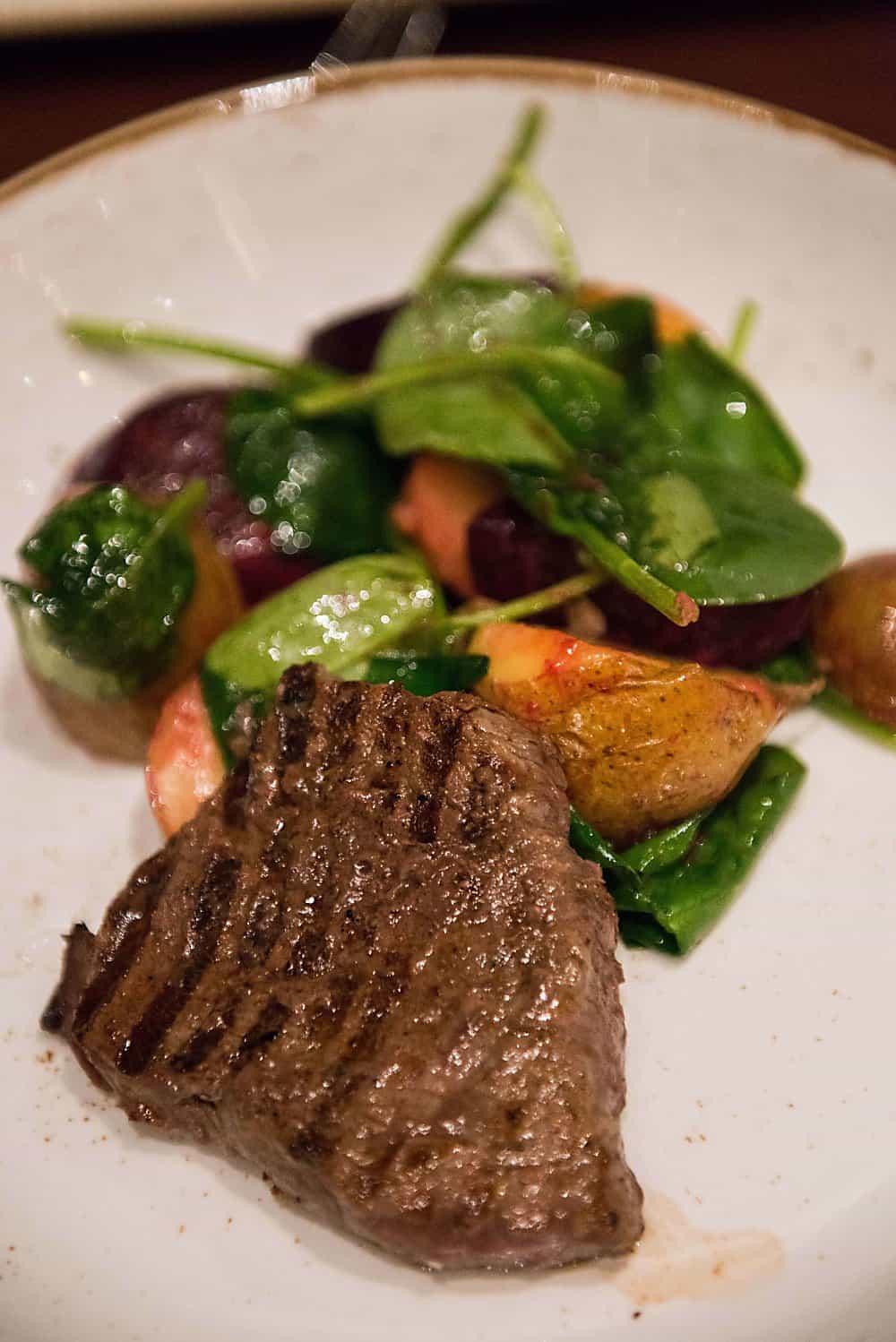 Now on to the grown up food.  Executive Chef Jeffery Powell created the most tantalizing and mouthwatering menu and I can honestly say this meal was in my top 10 most divine dining experiences I've ever enjoyed. If your eyes are aging, like mine are, you probably can't read the fine print at the top or some of the dishes, so allow me to summarize. Rather than offering individual starts and main courses, Hemisphere serves dishes that are designed for sharing among friends and are brought to the table steadily and continuously throughout the meal. This is my absolute favorite way to enjoy food at a restaurant.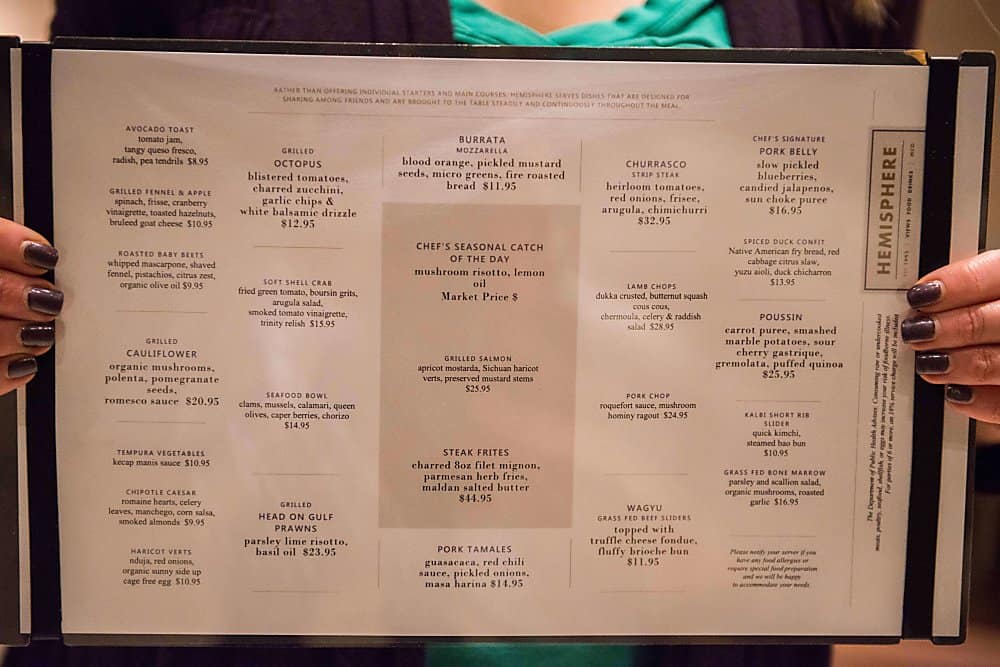 I'm gonna let you in on one of my many perks. I judge the quality of a restaurant using many scoring factors, and both the quality and the taste of the bread and butter service score major points with me. This bread was warm, crisp on the outside, and super soft and chewy on the inside. And the salted butter rounds? Get outta town!  I was lucky to snag just one piece because I had to compete with my hungry children.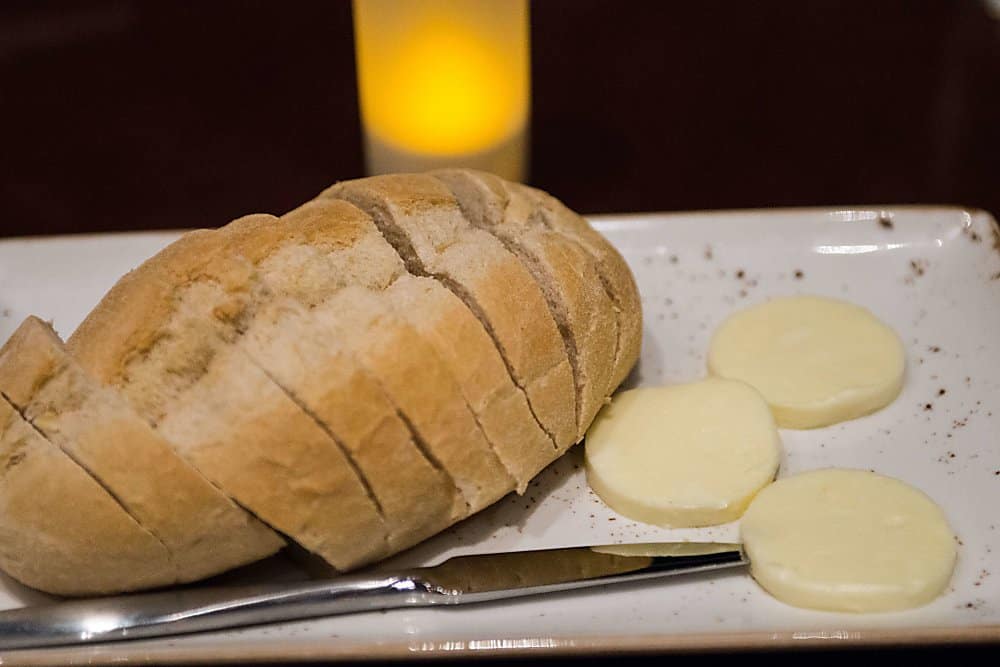 Are you a fan of octopus? When prepared correctly, the texture melts in your mouth and the flavor makes you pause to enjoy every second of the experience. Although my kids couldn't believe we wanted to eat this, the grilled octopus with blistered tomatoes, charred zucchini, garlic chips and white balsamic drizzle was incredible.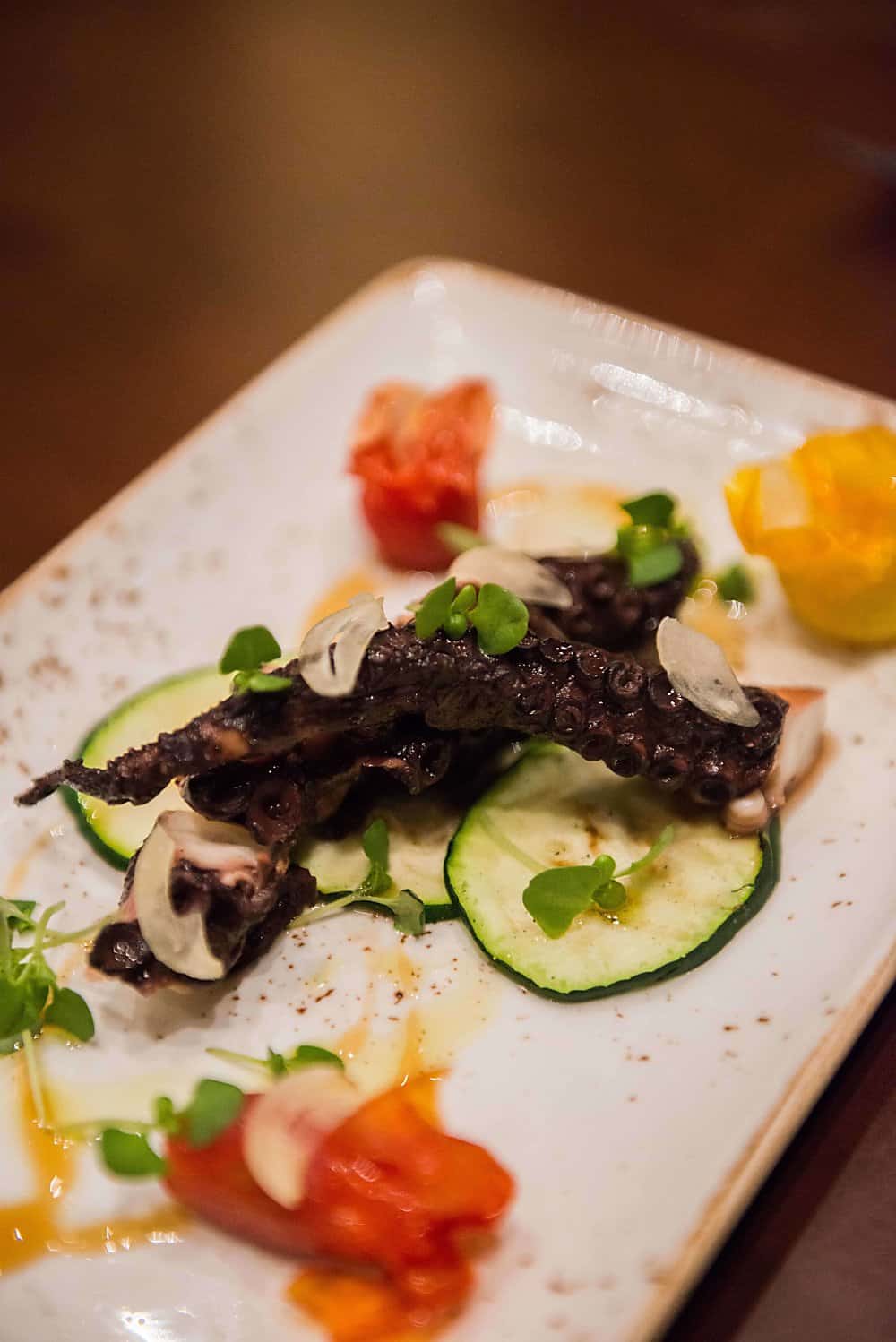 This next dish has been on my mind for the past six weeks. I can't stop dreaming about  the burrata with blood orange, pickled mustard seeds, micro greens, and fire roasted bread. It was my idea of heaven.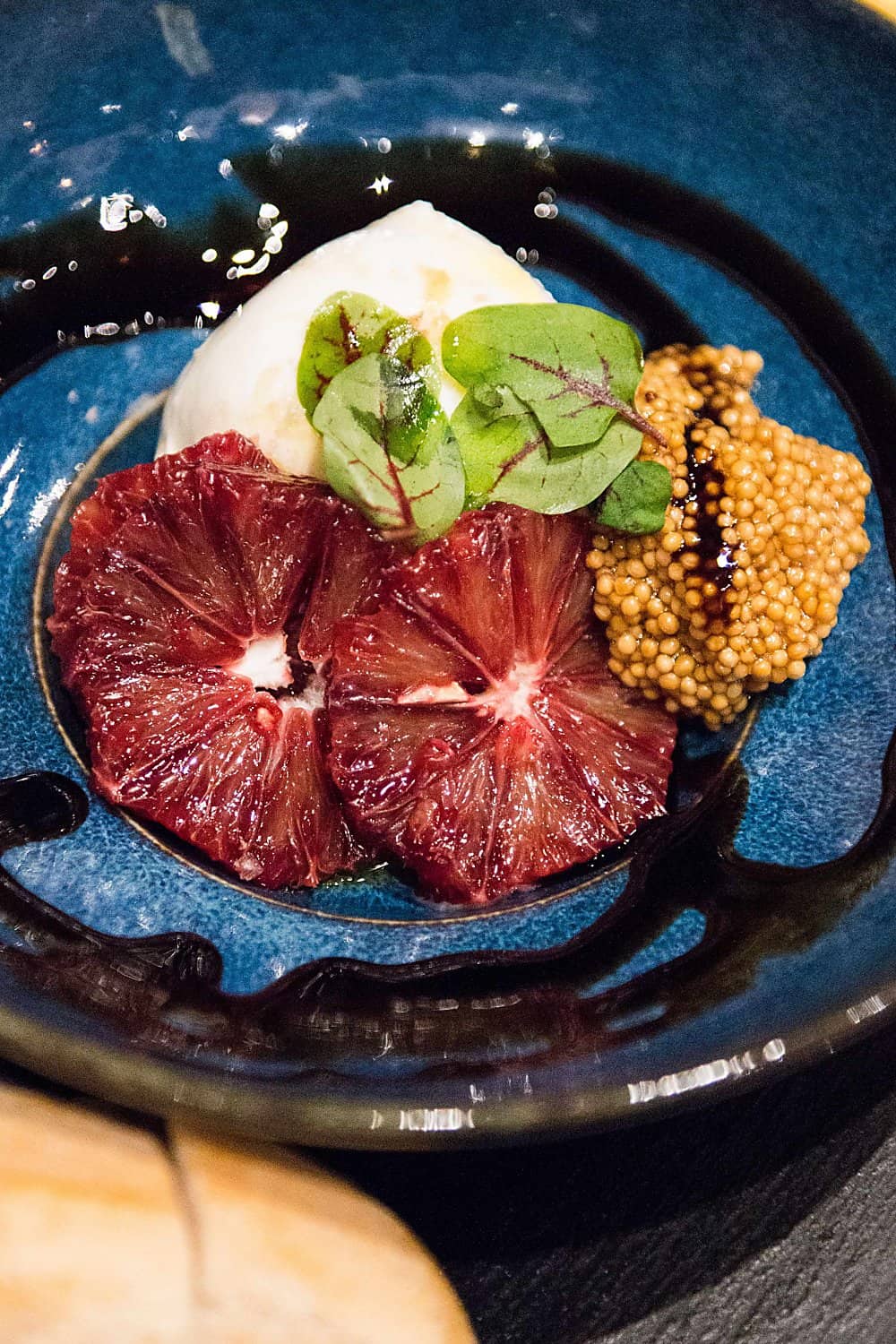 You know I love my beets, so we had to order the roasted baby beets with whipped mascarpone, shaved fennel, pistachios, citrus zest, and organic olive oil. Outstanding.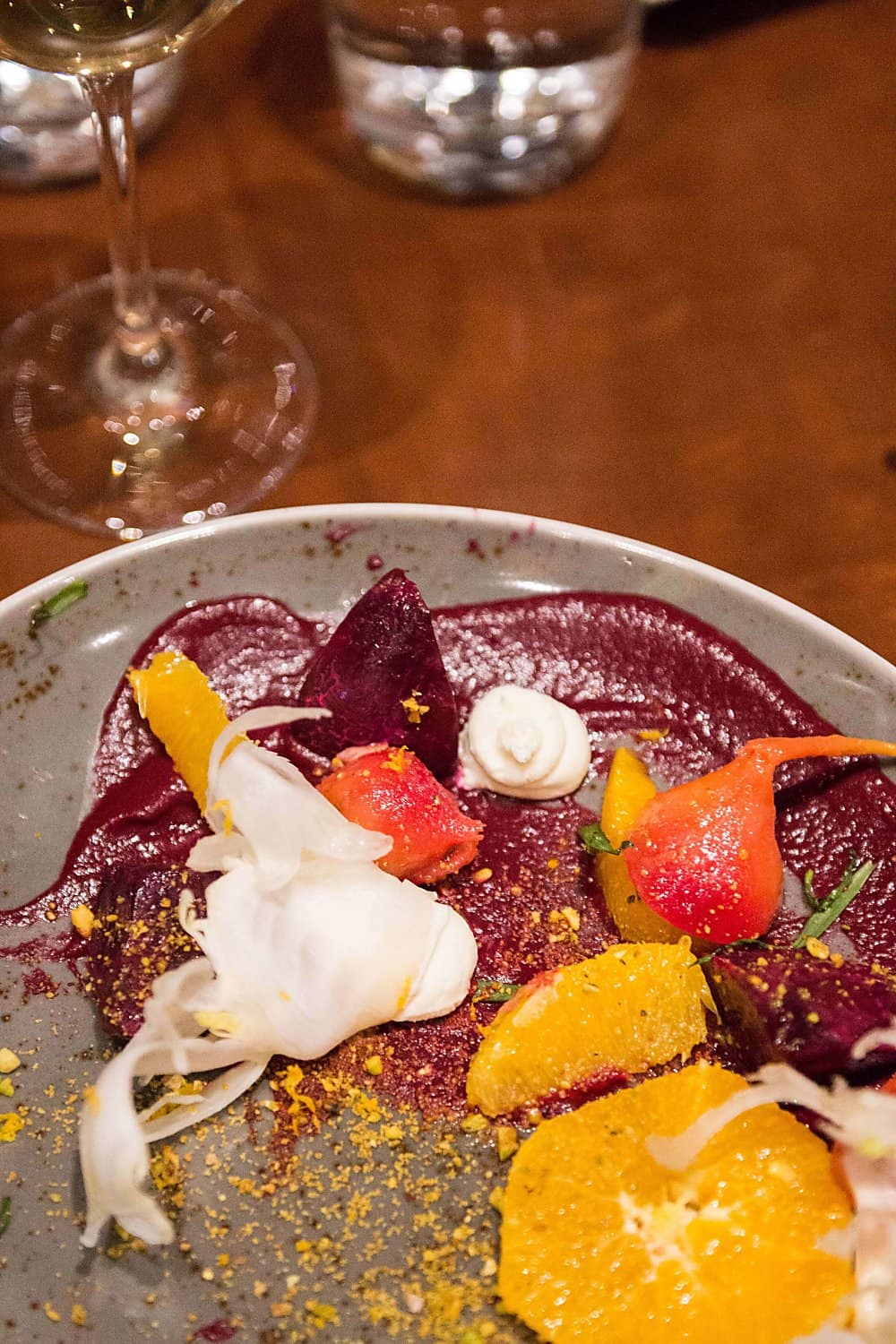 The chef highly recommended the seafood bowl of clams, mussels, calamari, queen olives, caper berries and chorizo. The seafood was cooked perfectly and the delicate combination of flavors in the broth was the best compliment to my wine.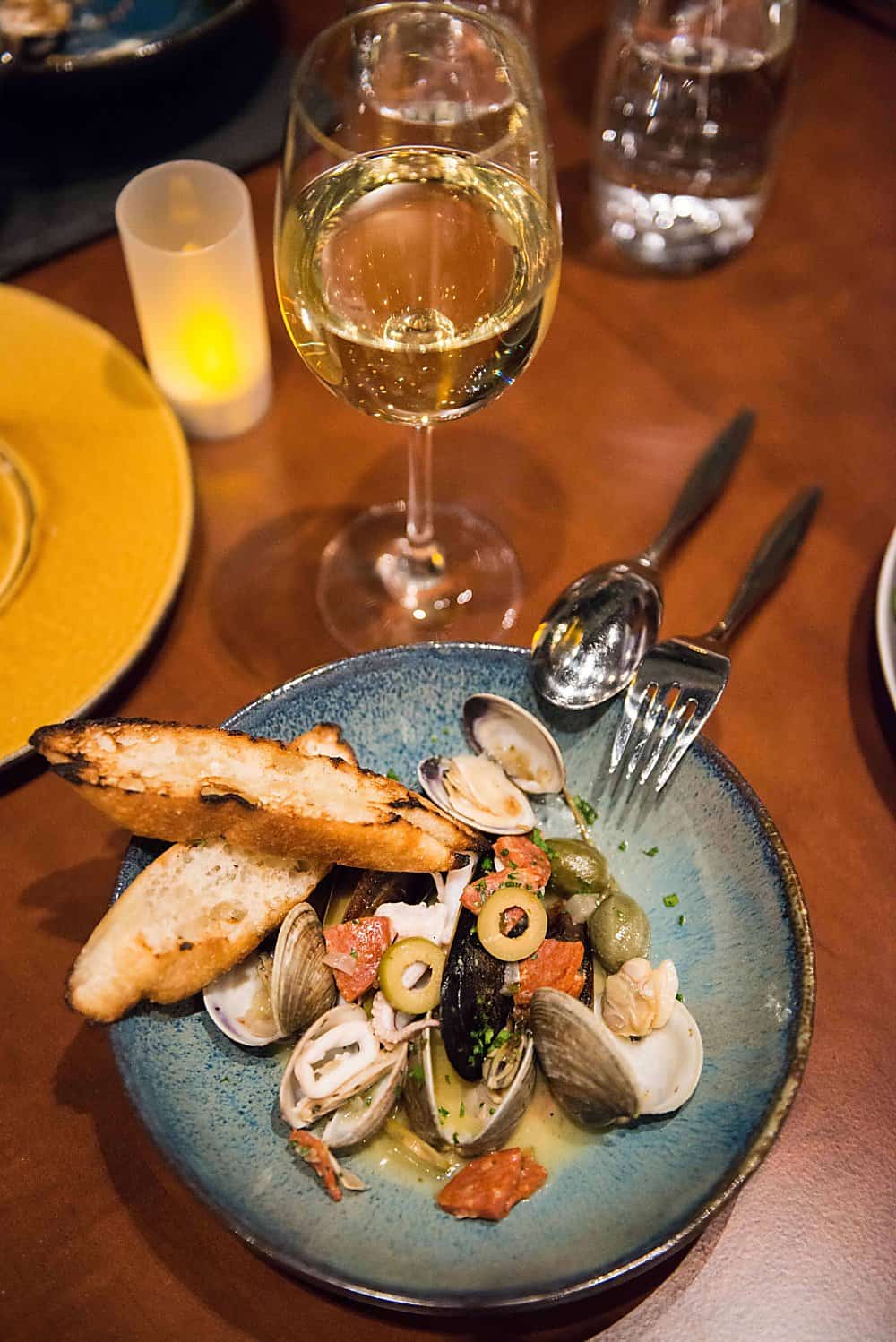 The Chef's signature pork belly with slow pickled blueberries, candied jalapenos, and sun choke puree could not have been better. The pork belly was completely rendered and absolutely melted in my mouth. And pickled blueberries? C'mon!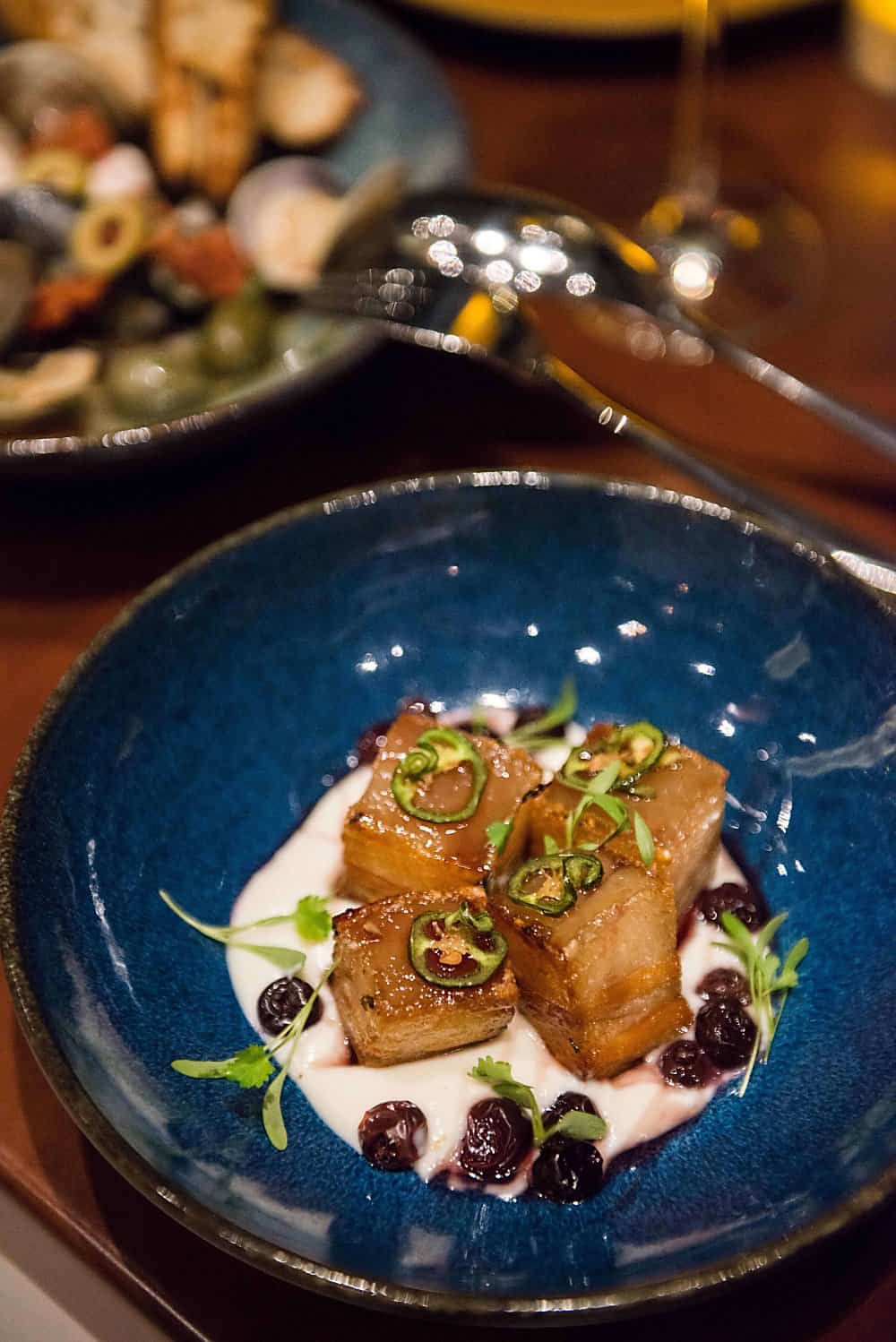 We ordered the charred 8oz filet mignon with permesan herb fries and maldan salted butter. I was lucky to get a taste. My husband ate nearly the entire thing. It was definitely one of the best steaks I've ever enjoyed.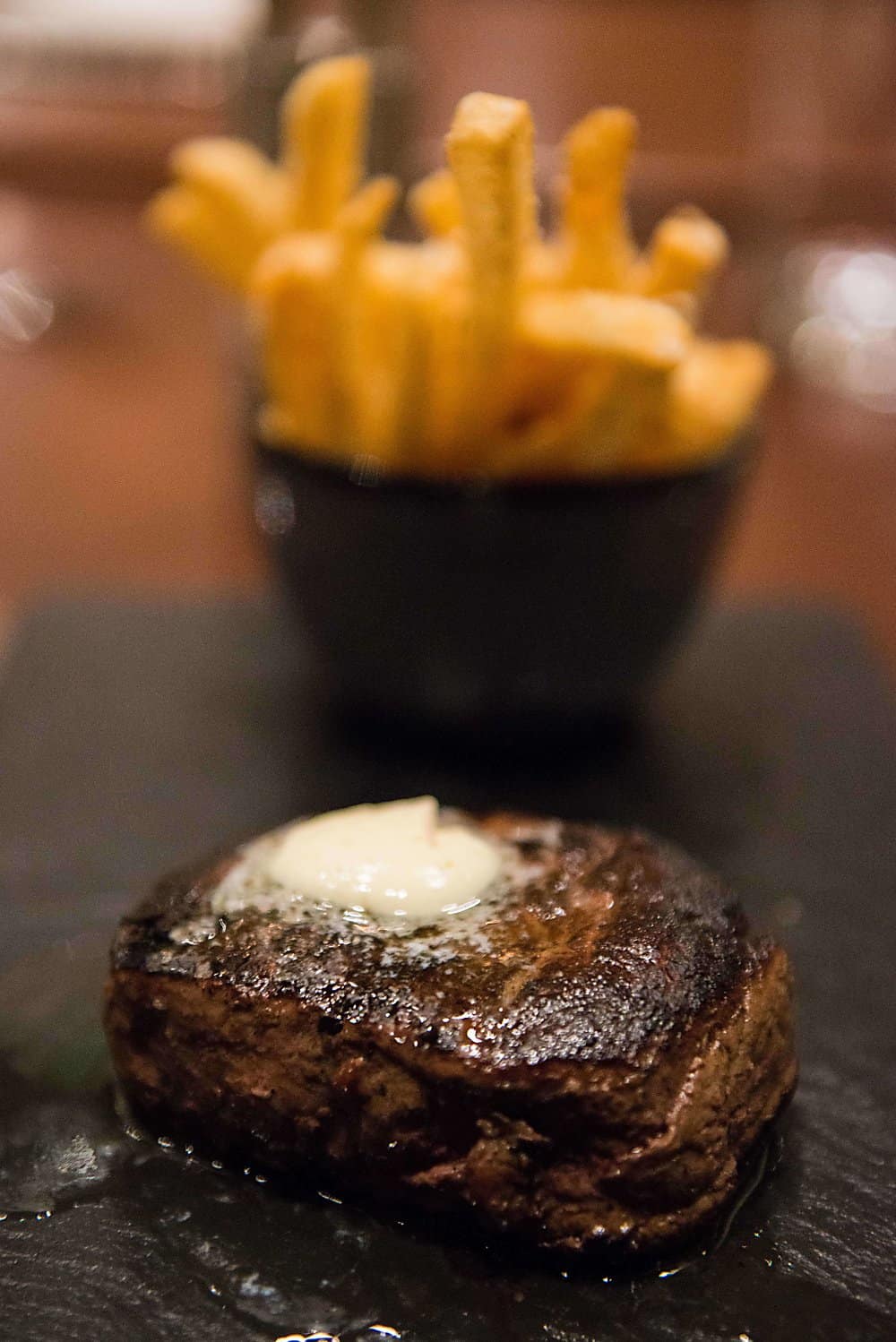 After all that food, can you believe we made room for dessert? I'm constantly surprised at my ability to continue to make room when the food is so unbelievably good.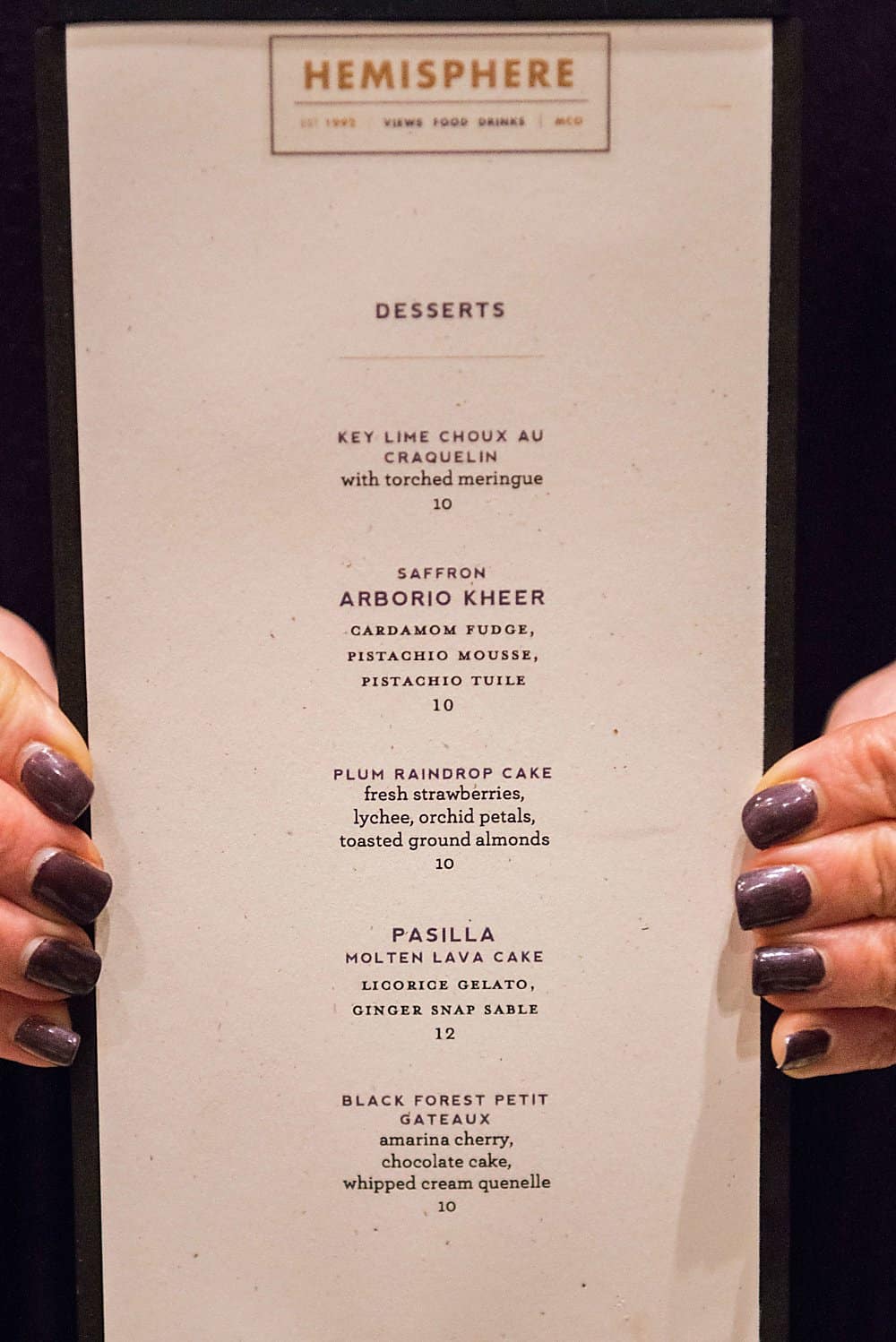 In true Allori style, we ordered an assortment of delicacies. I'm one of those people who love a cappuccino with dessert, so of course I ordered one. I was just tickled when it came with a rock candy stir stick. I completely judge a restaurant on the quality of the sugar that is served with coffee.  A paper packet of sugar gets the lowest possible score. Serve my coffee with a small bowl of sugar lumps and I usually already love the restaurant. Serve my cappuccino with a rock candy stick like this and you are likely to land in my top 10 all time favorite restaurants.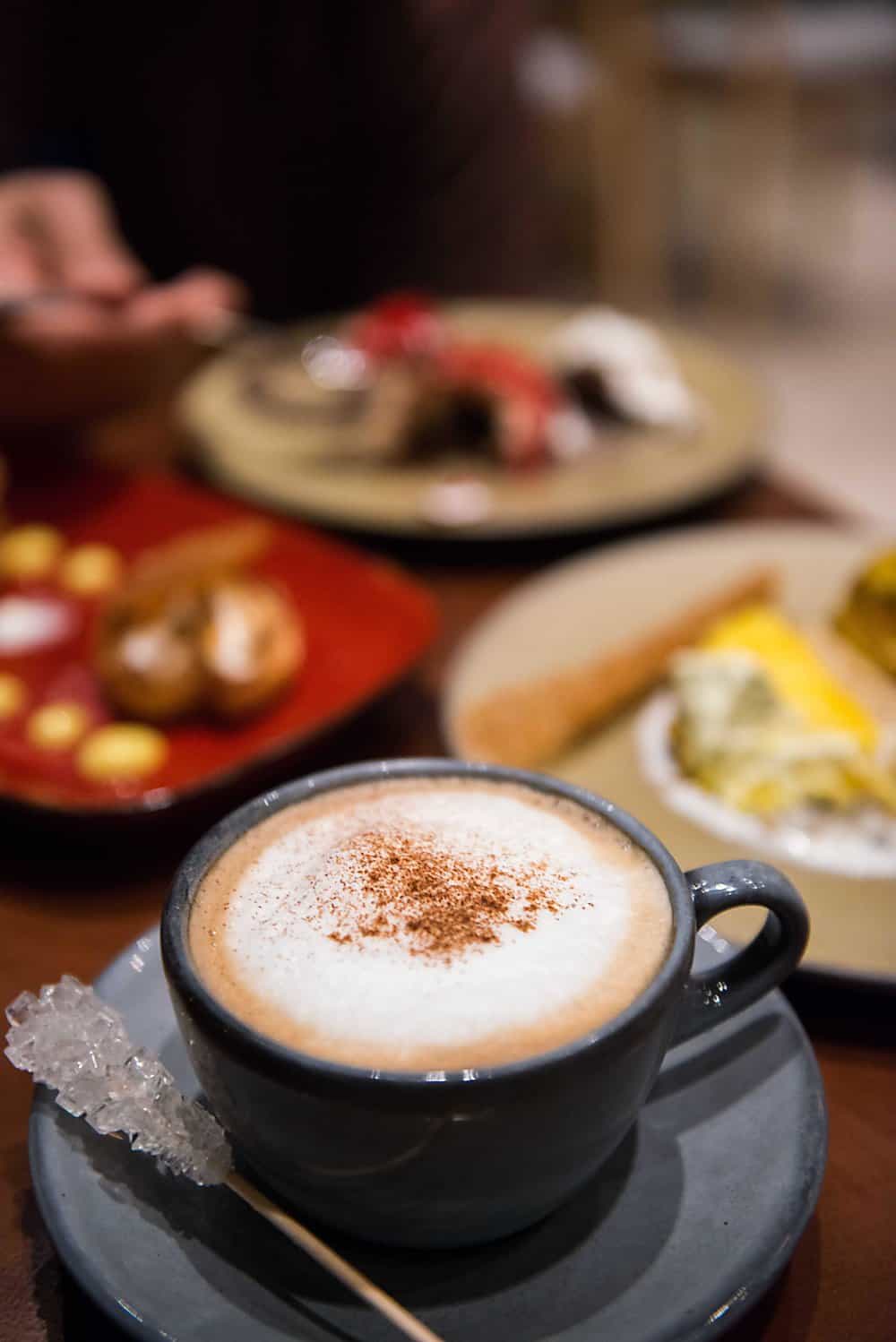 The dessert below is their saffron arborio kheer with cardamom fudge, pistachio mousse, and pistachio tuile. I had a really hard time picking a favorite, but this was mine. If you're familiar with the flavor of saffron and cardamom, and can imagine the texture of a sweet creamy rice combined with the earthy crunchiness of pistachios, you can imagine why I loved it.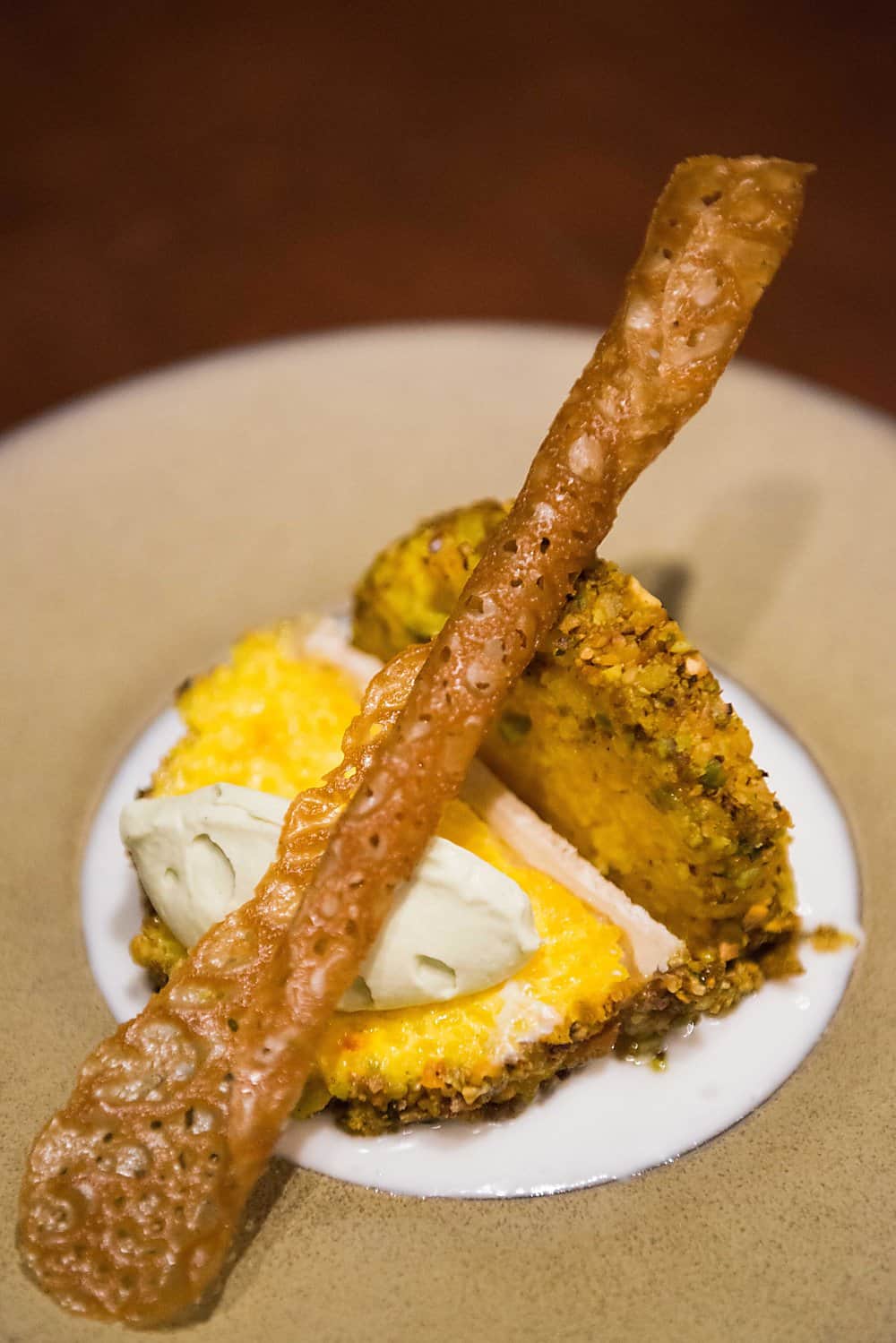 These little key lime choux au craquelin with torched meringue had just the right amount of sweet after dinner.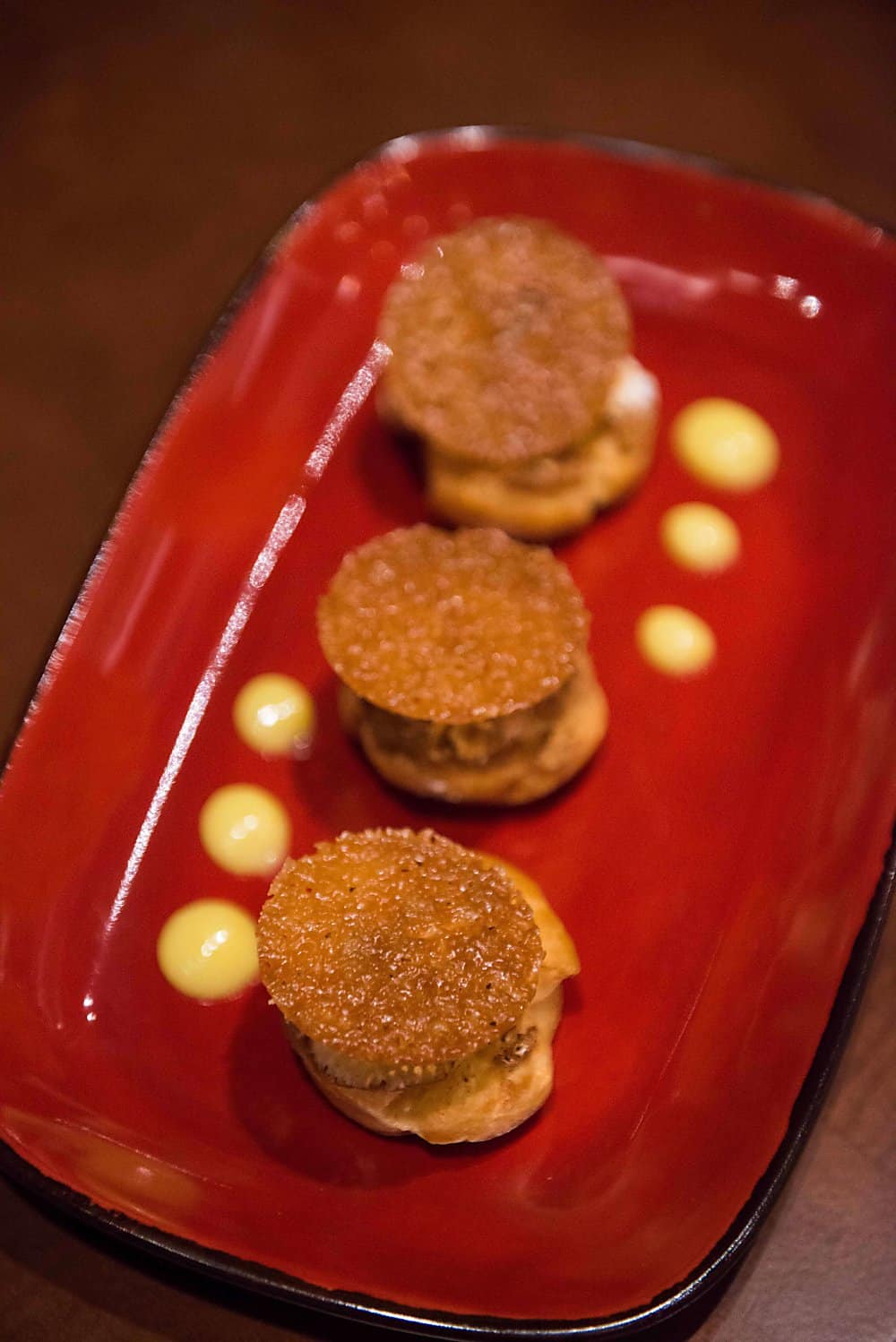 My husband narrowed his two favorites down to these last two. I have to say the black forest petit gateau with amarina cherry, chocolate cake, and whipped cream quenelle was incredibly creative. It was the Chef's take on your traditional black forest cake. Pretty incredible, right?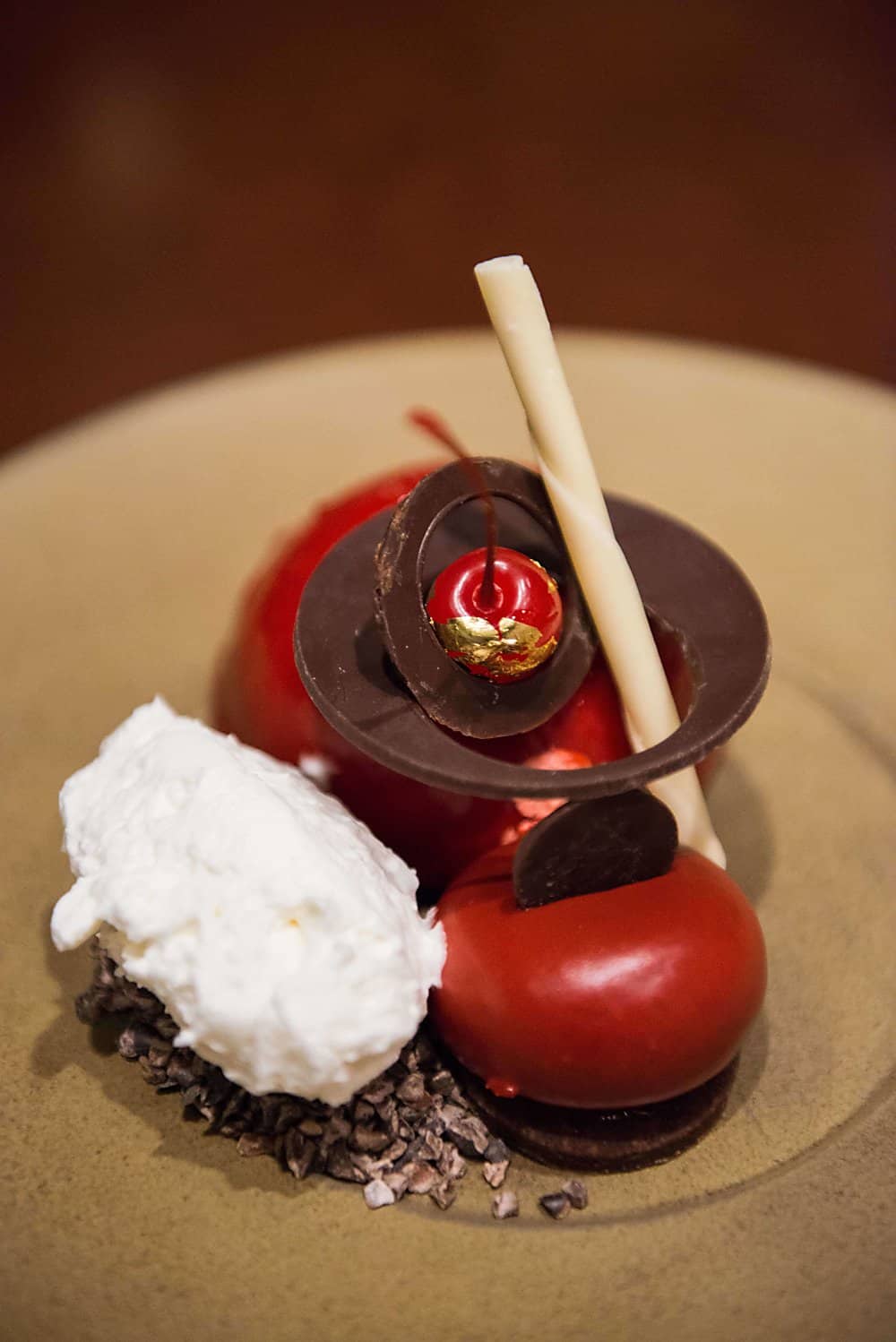 And last but certainly not least, their Pasilla molten lava cake with licorice gelato and a ginger snap sable was an absolute show stopper. I wish I could show you a photo of the center, but there were four forks fighting over the last bit and I couldn't get a clean shot. It was that good.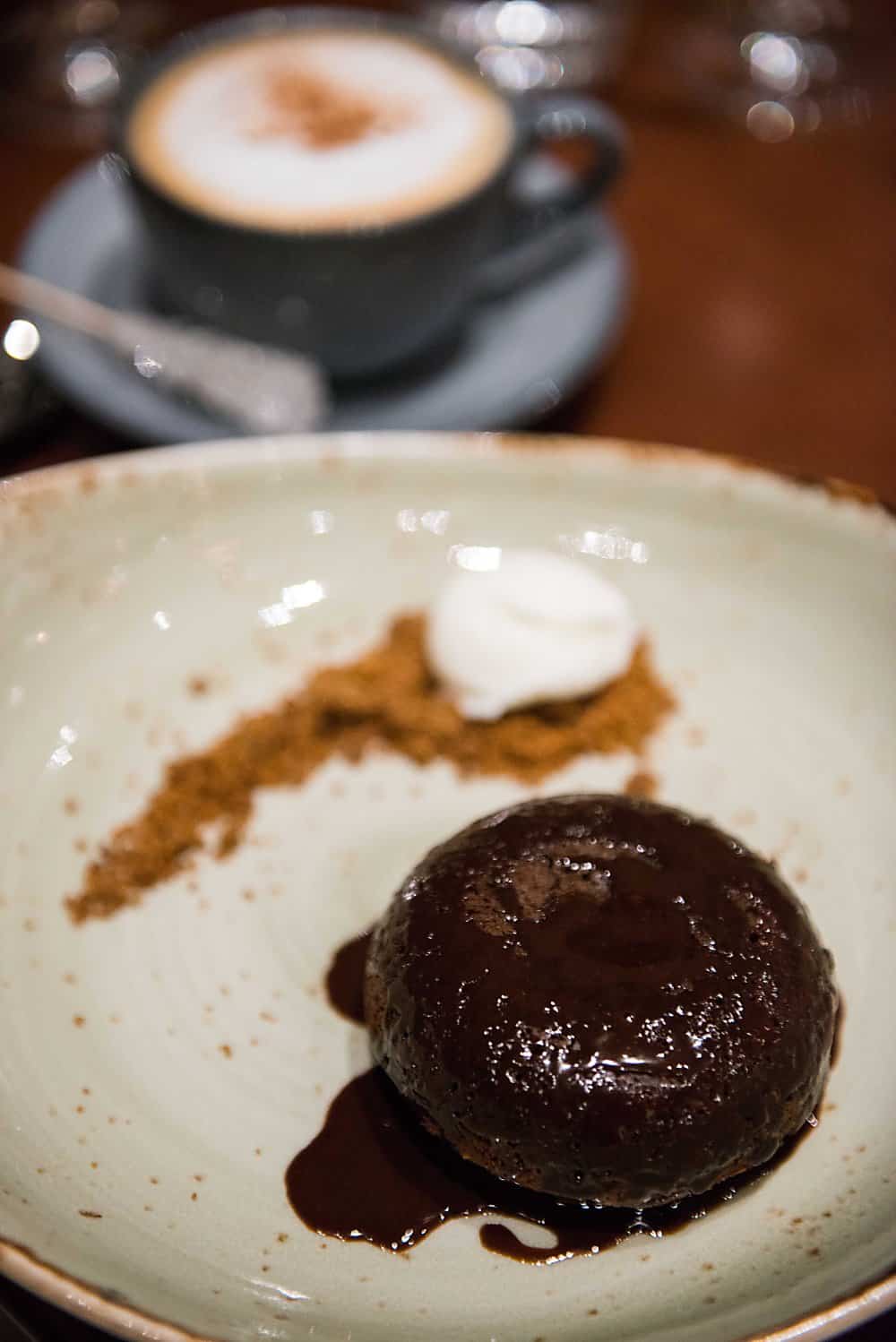 Our dining experience at Hemisphere was certainly one of the best meals I've ever enjoyed. Being able to dine and relax at this amazing restaurant was the best start to our family vacation. Next time you're in Orlando, or if you're lucky enough to live in the southeasternmost U.S. state, a meal at Hemisphere must be on your bucket list.  Be sure to check out Hemisphere's website and follow them on facebook and instagram!